5 Non-Profits Every Wedding Industry Pro Should Know About
By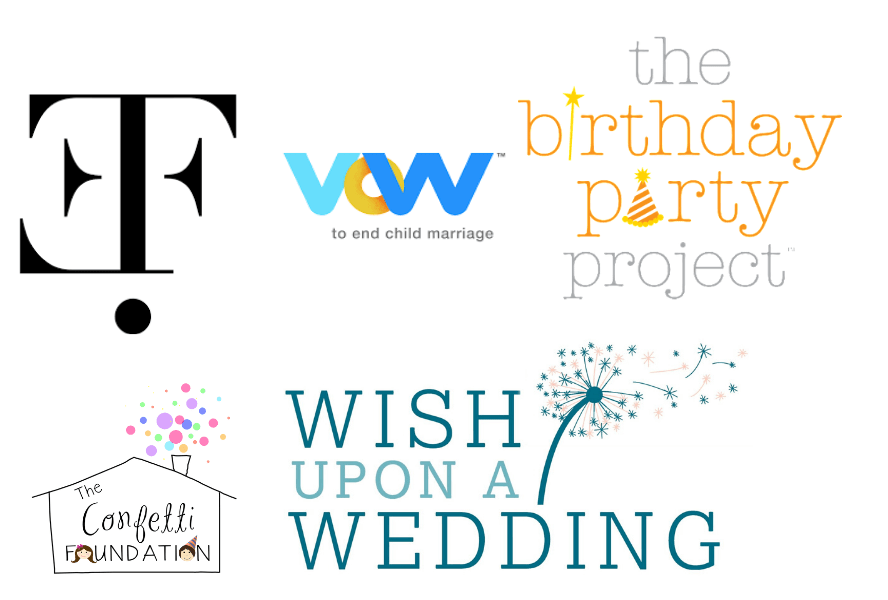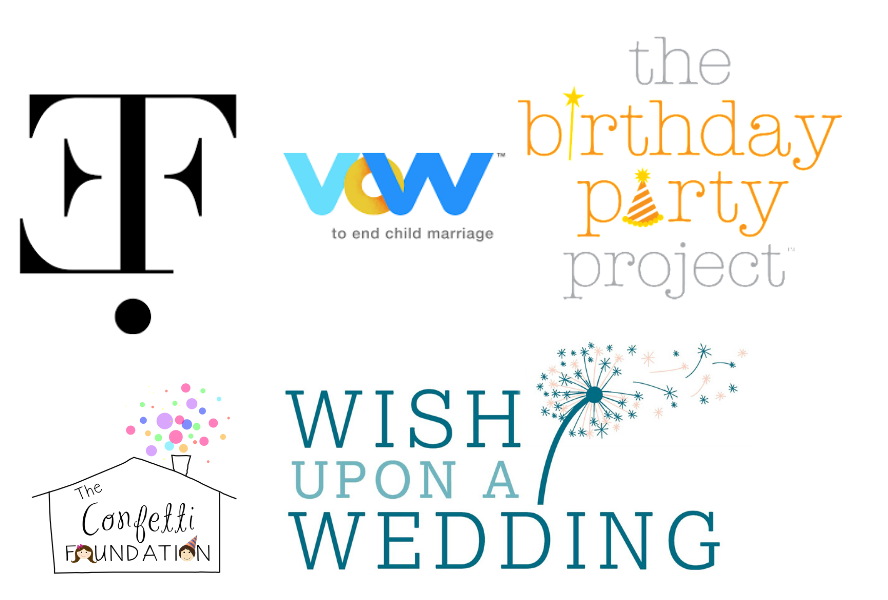 The amazing people who make up the weddings industry (you!) are also some of the most generous around. Case in point: all of the incredible wedding business-owner-turned nonprofit founders. Below, a few of our favorite wedding-industry-born nonprofits below plus The Knot Worldwide's official nonprofit partner, VOW. Take a read, and consider volunteering or donating a little time or money this next year. Better yet, maybe it'll inspire you to start something of your own!
1. Wish Upon a Wedding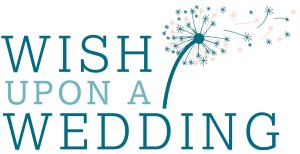 What They Do: They aim to celebrate couples who have endured hardship and challenges, often due to health-related circumstances outside of their control. Using individual donations and leaning on wedding industry professionals who donate their services, corporate sponsors, partnerships, and volunteers, the organization grants weddings and vow renewals to deserving couples.
How It Started: Born out of the desire to give back to couples in need, in 2009 wedding planner Liz Guthrie inspired businesses and wedding industry professionals to donate their money and services to host a free wedding to a deserving couple in need. This one wedding started a movement in the industry – and Wish Upon a Wedding was formed. Today, board members and local committees have grown to include professionals and partners from a wide range of industries across the United States.
Learn more about how to help at WishUponAWedding.org
2. The Birthday Party Project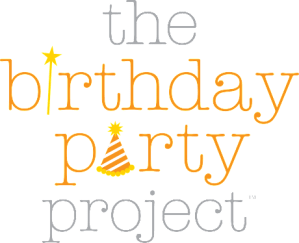 What They Do: Their mission is to bring JOY to children living in homeless and transitional living facilities. With the help of birthday enthusiasts (volunteers), The Birthday Party Project hosts monthly birthday parties at homeless and transitional living facilities across the country. They celebrate all children (ages 1-21) that have a birthday that month and invite all children and family members staying at the agency to join for the party.
How It Started: From the founder (and former Dallas-based wedding planner), Paige Chenault in VoyageDallas.com: "The Birthday Party Project was born from the idea that I could use my talents and skills as a professional event planner to give back to our community and bring JOY to children that need it most. With nearly a decade of experience planning weddings and events around the country, I had a moment of clarity and fire that led me to believe that running a successful event planning business was not the end of my story-instead, I felt called to start The Birthday Party Project after reading an article about children in Haiti struggling to thrive. Pregnant with my daughter Lizzie, I was flipping through magazines and I came across a photo of a little boy. I'm sure you've seen images like this before: he was bare chested, standing in the middle of a dirty street. His eyes were sunken, and although there were people in the background of this image, it seemed like no one really noticed him. This image struck me to my core–I mean, here I am, planning amazing parties and events for others, dreaming about what could be for my own child–and this child might never feel the JOY that comes from being celebrated. A fire lit inside of me, and I knew that it was something I couldn't ignore.
"What about him?" Kept playing over and over again. I realized that I could put my party planning skills to good use, and find a way to celebrate children in my community."
Learn more about how to help TheBirthdayPartyProject.org
3. The Engage! Foundation
What They Do: The Engage! Foundation is a charitable organization created to provide financial aid and support to event professionals seeking to make a positive impact across the global community. The foundation operates as a means to educate attendees (of The Engage! Summits) and raise awareness about non-profit work being done by event professionals, including opportunities to donate time, money, or services. At each conference, the Engage! Foundation provides gifts to attendees with locally sourced products from regional artisans and entrepreneurs; adopts a local charity and supports them with supplies through their Pack with a Purpose program; and cultivates excursions for attendees to volunteer for at each summit.
Learn more about how to get involved at EngageSummits.com/Engage-Foundation
4. The Confetti Foundation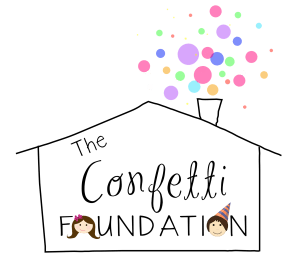 What They Do: Through their party kits, children of all ages who have to spend their birthdays in the hospital, are celebrated and honored on their special day.
How It Started: From their website: "The idea for The Confetti Foundation was developed when event designer Stephanie Frazier Grimm's Godson was born 8 weeks premature with many complications. Stephanie's friend spent hours every day driving to her hospital's Neonatal Intensive Care Unit caring for "Baby C" as he gradually grew stronger. During those long drives, Stephanie and her friend would talk about their families, the weather, their jobs, the good times they had in college, and anything else that served as a much-needed distraction. One conversation led to Baby C's hospital "buddy" who was celebrating his 1st birthday. His entire life had been spent in the walls of the NICU.
Stephanie questioned what happened when children are in the hospital on their birthdays. Were they given a party? Who was responsible for getting all the decorations? After weeks of research, it was determined that all children were given a present from the hospital, but not matching decorations to have a themed birthday party. This was the responsibility of the families.
Having spent her own 13th  birthday in the hospital and the fear of Baby C having to spend many birthdays hospitalized, she set out to make a positive change of how children's birthdays were celebrated if they were hospitalized. In  January 2014, The Confetti Foundation was an official 501c3 non-profit organization and started supplying themed birthday party kits to children who had to spend their birthday in the hospital.
Learn more about how to help at ConfettiFoundation.org
5. VOW

What They Do: The organization's mission is to create a world in which every girl can decide when, if and whom to marry. Through donations, partnerships, and sponsors VOW raises funds that then go to the Girls First Fund. This fund then supports local organizations across Africa, Asia, Latin America and the Caribbean that organizations work tirelessly to prevent child marriage and advance girls' rights.
About The Knot Worldwide Partnership: The Knot Worldwide partnered with VOW in 2018 to help spread the word and raise money for VOW. One super easy way to get involved right away? Encourage your couples to register on The Knot and join The Knot Gifts Back program. There, they can choose VOW as their charity of choice so that a portion of the proceeds for every gift bought off their registry goes directly to VOW.
Let's grow your business together!
Start advertising on The Knot and WeddingWire, the top two wedding planning platforms.