Happy Holidays from WeddingPro
By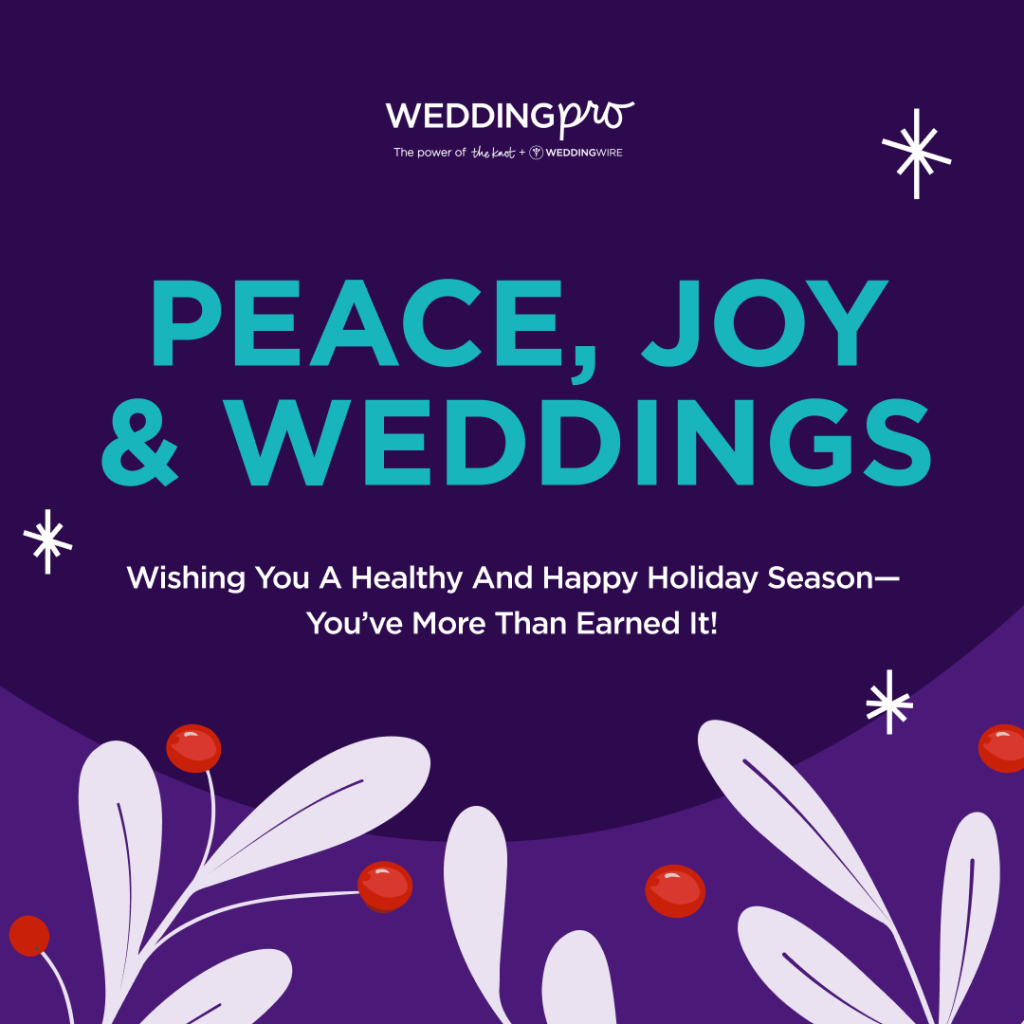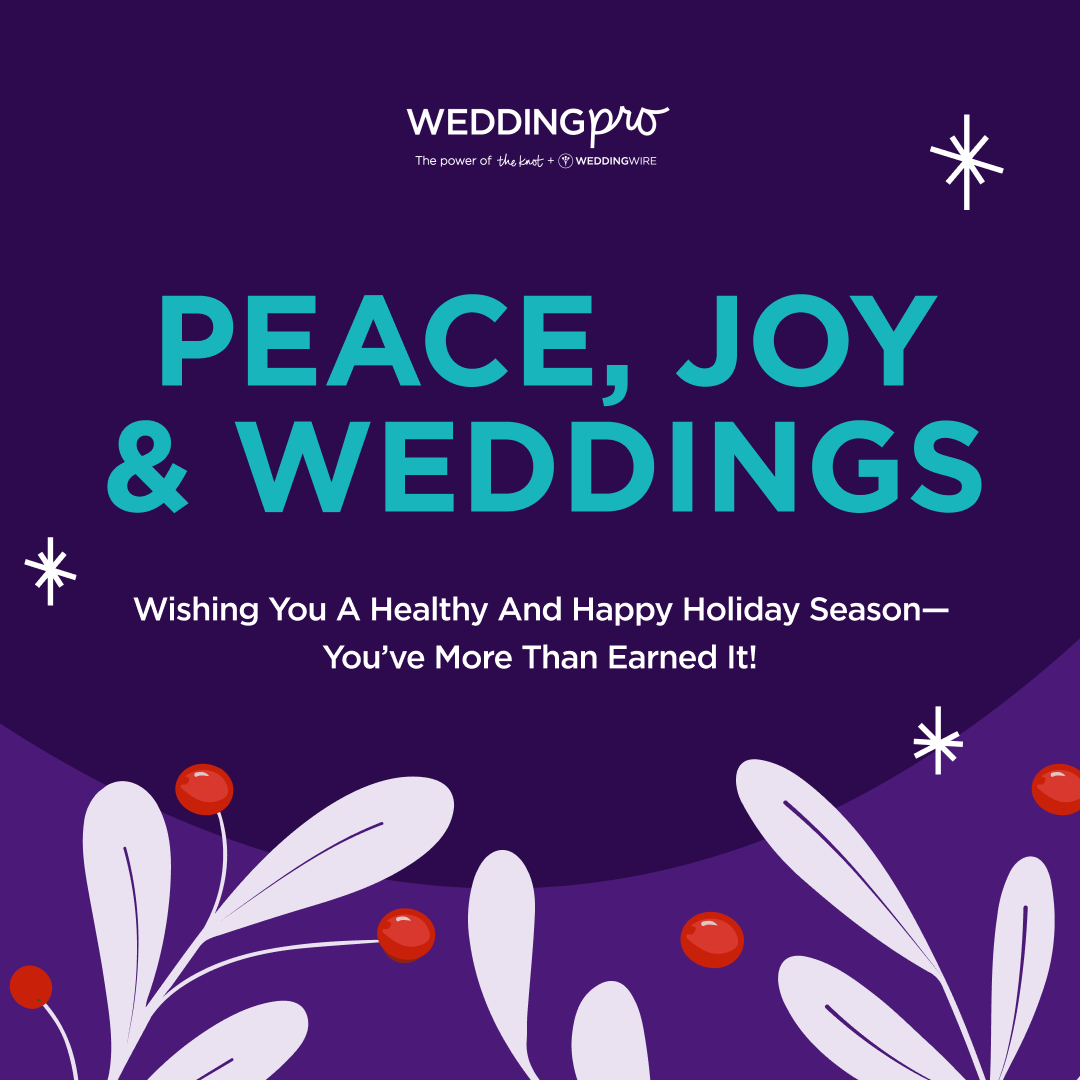 As we head into the holiday season, we are reminded to take a step back and reflect on what we have achieved over this past year. 2021 had a strange way of blending with 2020, because honestly these last 18+ months have been hard on so many levels. But your resolve and creativity with which you approach your business and your craft continually amazes us. You've been stretched to new heights and yet always come out on the other side. 
Throughout the second half of this year you likely experienced a wildly busy wedding season, with your creativity and calendars being stretched once again. And while we hope you are able to take a moment this holiday to celebrate how far we've all come, a new busy season is ahead with our data indicating that 2.6 million weddings are expected to take place in 2022. With engagement season officially underway, we're excited for all the 2023 leads about to head your way. 
To say that we are grateful for you would be an understatement. Thank you for all that you do to push our industry forward. And on behalf of the whole team at WeddingPro, it is our honor to help give you tools to drive your business forward. 2022, bring it on!
Happy Holidays,
The WeddingPro Team
Let's grow your business together!
Start advertising on The Knot and WeddingWire, the top two wedding planning platforms.