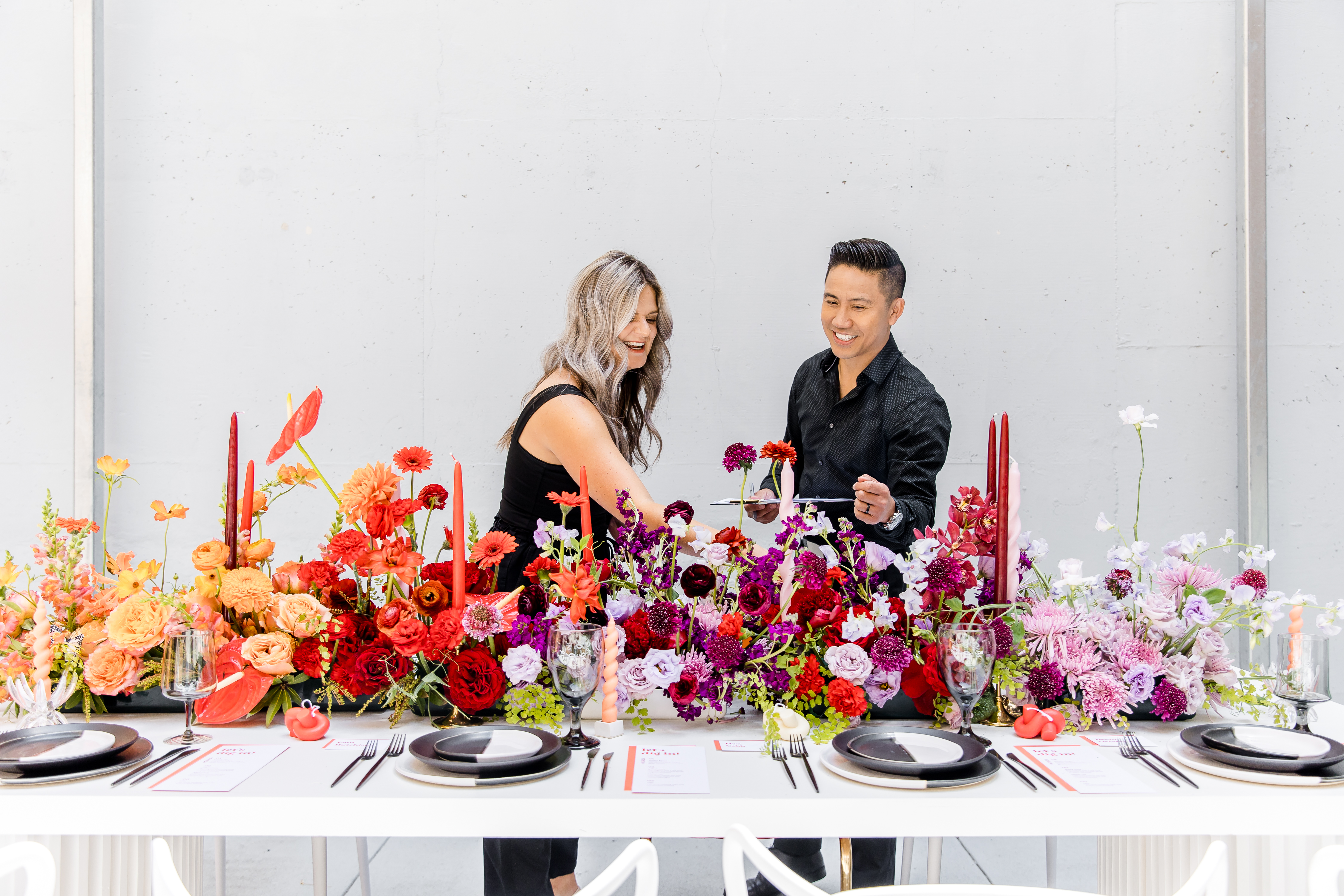 This story was written by guest contributor Hannah Nowack, Senior Editor at The Knot
Let's admit it, there are some things all wedding pros understand that they wish couples could grasp as well (like the importance of trusting the professionals for starters!). And while you may know how passionate we at WeddingPro are about supporting entrepreneurs in the wedding industry, I wouldn't blame you for asking "What's The Knot doing to support me? How are they educating couples about how to effectively work with vendors?"
That's why I'm here—as an editor for The Knot, one of the things I love most about my job is getting to celebrate pros (have you checked out The Knot Ones to Watch?) while educating couples who are in the midst of their wedding journey.
And I'm not alone in feeling that way. The Knot as a whole is committed to helping couples plan weddings that are authentically their own. The team understands that professional pros are core to making that vision a reality. And beyond our planning and inspiration content, we're as committed as ever to highlighting your most cutting-edge events as part of our real wedding coverage.
So…drum roll please…we at The Knot reimagined our brand identity to better align with that very vision.
Inside The Knot Rebrand
You know it as well as I do—weddings and couples are constantly changing. That might feel daunting or that might feel exciting. On the one hand, no vendor wants to go back to the hard changes the pandemic brought about. But at the same time, the unknown of the future can bring about just as much trepidation. Are the values of Gen-Z couples evolving when it comes to weddings? Do modern couples understand the importance of investing in a solid vendor team? How am I going to market my skills as an entrepreneur to an ever-changing landscape of couples? So many questions, so little time.
I've got some breaking news for you: You don't just have WeddingPro working for you, but The Knot is also here to help you connect with the right couples for your business (and educate those to-be-weds along the way!). You may have noticed that The Knot website looks a little different. In much the same way that you are constantly refining your marketing strategy to appeal to your dream couples, The Knot got a facelift to better connect with the couples of tomorrow. You know, those couples you hope to book you this year, next year, and the following. We did some self-reflection (and plenty of market research) and refined The Knot's brand identity to ensure we are as well-suited as possible to connect with those couples (so that they can connect with you!).
"For more than 25 years, The Knot has been a leading expert in the wedding space—but we know the industry looks different now," says Jenny Lewis, Chief Marketing Officer of The Knot Worldwide. "As an industry leader, it is our responsibility to both respond to and help shape what this next chapter of weddings looks like. We've found that couples want to work with brands that embrace the highs and lows of wedding planning, and empower them to create celebrations that feel like an authentic expression of who they are as a couple. Wedding vendors play a critical role in bringing that vision to life and they are the backbone of every great wedding. This campaign seeks to shine the spotlight on vendors—the often unsung heroes of the industry—in a new and fresh way."
How Our Editorial Content is Evolving
Of course, it's easy to sit around and toot your own horn, so I'm sure you want to see proof beyond the new aesthetic of our commitment to you and the industry.
In addition to a new look (that is awesome, if I do say so myself) the editorial content that we're serving up to engaged folks got a much-needed shake-up.
Instead of waxing poetic about romantic weddings and fairytale endings, our team is doubling down on being real. The Knot Magazine Fall 2023, for example, dives into educational content for couples ranging from an in-depth planning timeline to keep to-be-weds organized to a sick fashion shoot that shows off some of the trendiest designs pros like you have dreamt up recently. And our online content is working just as hard. From wedding mistakes to avoid to planning tips straight from the pros, our hope is that every touchpoint a couple has with The Knot ultimately connects them to talented pros like you.
Photo Credit: Iris Mannings Photography