Industry News
News & Events
New Study: 96% of Couples Are Not Canceling Their Weddings
By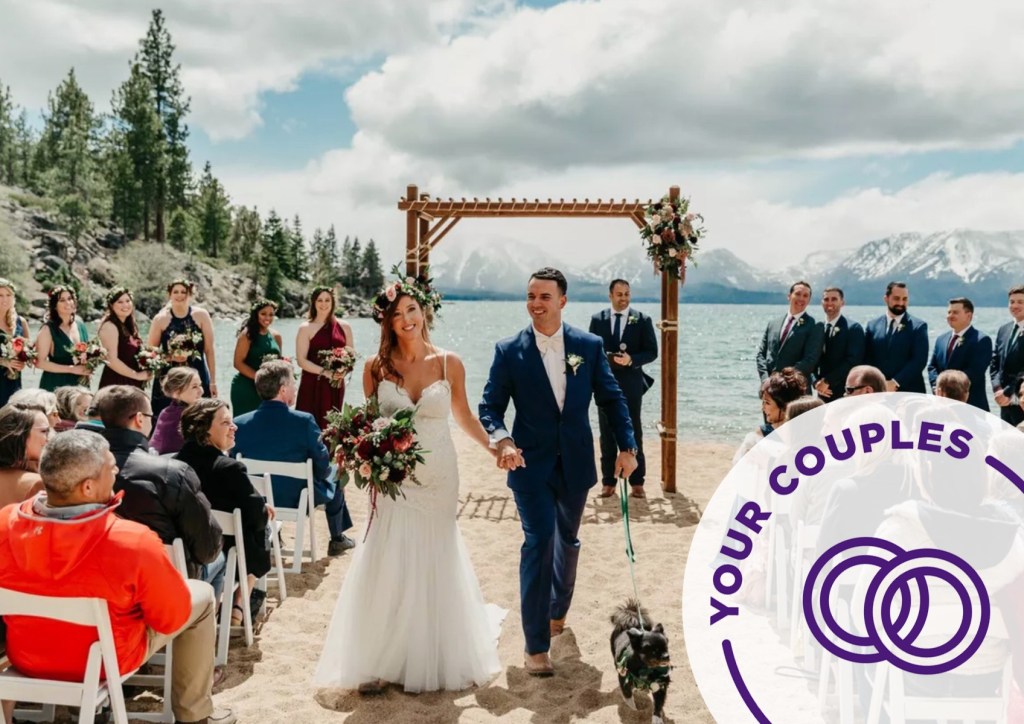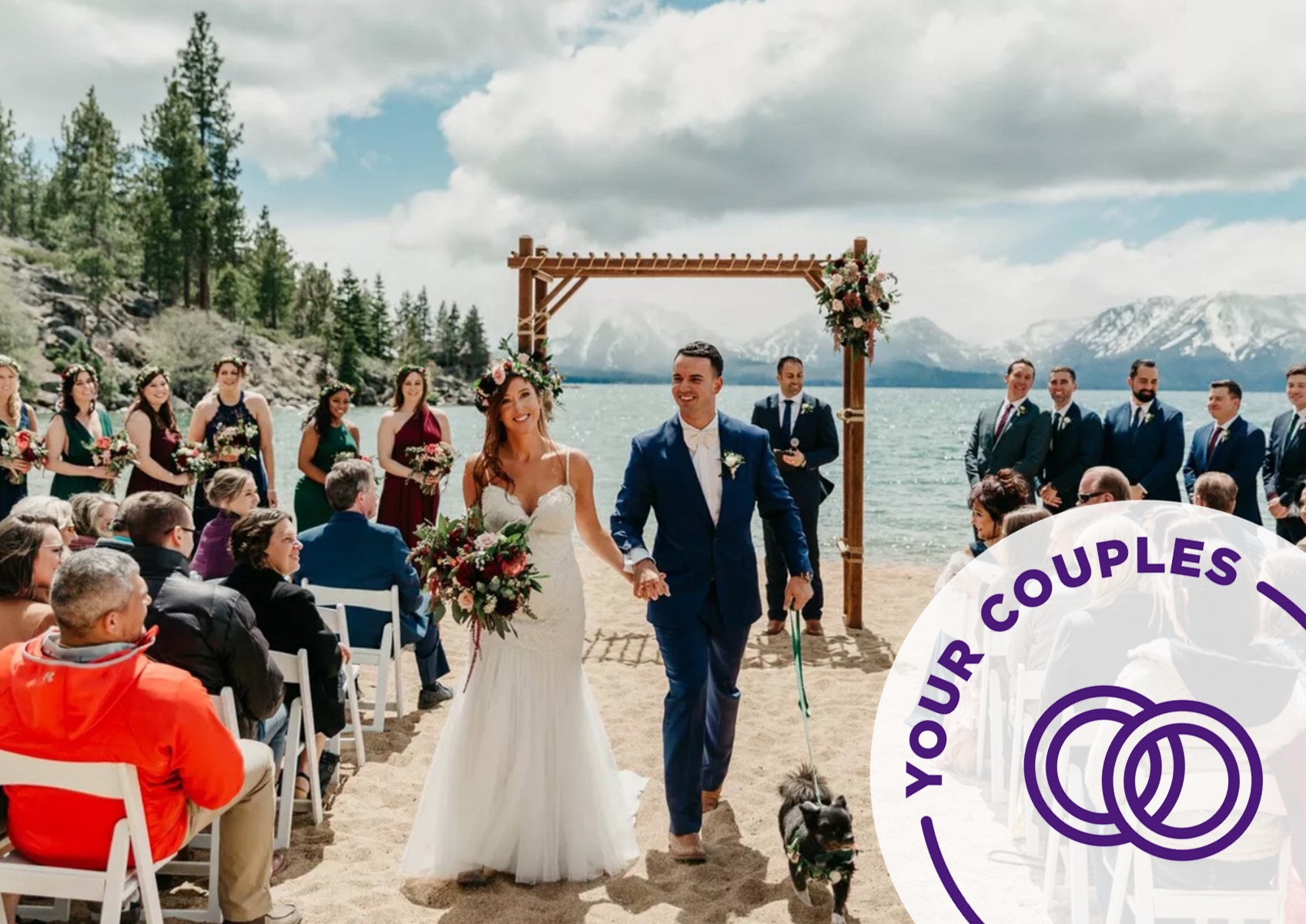 Photo: Maria Campbell Photography
Last week we reached out to engaged couples across the country to better understand how COVID-19 is impacting their wedding plans. More than 470 couples with wedding receptions scheduled between April and July 2020 took the survey. Our biggest takeaway from The Knot Worldwide COVID-19 Impact Study? 96% of couples are not planning to cancel their weddings at this time. Instead, they are either keeping a close eye on recommendations from the CDC or postponing their dates.
Here are our top findings from the study:
1. 96% of couples with upcoming weddings have a clear preference to postpone to a later date or hold off on changes. 
Only a small percentage (4%) are canceling their wedding receptions. While many say postponing has been a very difficult decision since they've been planning for more than a year (average engagement length is 15 months), they recognize that it's necessary for the health and safety of themselves and guests.  
"Even though it was devastating to postpone, we are lucky that we ARE able to postpone this day, and it will still be able to occur (at some point). Everyone's health is the main priority" — Nicole, California (April 2020)
2. Among those postponing their weddings, 65% are moving their receptions to a later date in 2020. 
Most of the 2020 postponements are being rescheduled for July through October (48%); another 13% are focusing on November or December, and just 4% are rescheduling for May or June.The rest of respondents who are postponing said that they are shifting to 2021 (18%) or are still deciding (17%).
"Our vendors have made it very easy for us to reschedule with them. They were all readily available to discuss new dates and changes to the event. Some reached out to us merely asking for our new date or to send the new date when available. All of our vendors have been VERY supportive." — Jessica, New York (April 2020)
3. Roughly 40% of those postponing their weddings are planning to get legally married prior to their rescheduled receptions
. 
There is a fair share of couples who are going ahead with small legal ceremonies during this time. That said, they're eager to have the larger celebration with friends and family. 
Wedding Pro tip: If you have a couple who is going forward with a small legal ceremony before the big celebration, offer up advice and language as to how to help them spread the word to their guests. Get change-the-date wording ideas right here.
"I would really like guidance on how to tell guests that we got legally married privately on our original date even though we plan to have another ceremony/reception in the future. We don't plan on keeping it a secret and want to be openly married, I just don't know how guests will feel about that, though this is an unprecedented time."  — Anonymous Couple, Louisiana (April 2020)
4. More than 80% of couples agree that they are 'very' or 'somewhat' informed about CDC guidelines and how it may impact their wedding reception.  
The majority of couples are staying up-to-date on CDC guidelines. Not surprisingly, those with April and May weddings are more likely to feel 'very' informed than those with June and July weddings (53% vs. 28%). Those with later dates are keeping a close eye on CDC guidelines and nearly all have discussed a possible plan B with their partner (92%). 
Wedding Pro Tip: Stay in conversation with your clients as CDC guidelines change and are updated. And check out these three positive messages to tell your couples now.
"We're far enough out that we aren't in the window to consider yet. We haven't contacted other vendors (aside from our planner), as we're in a bit of a wait and see period where everyone hopes we will be able to move forward as planned. We have communicated with guests (with an extra slip in the invitation and on our website) that we will be reevaluating as needed." — Morgan, Colorado (July 2020)
"Our wedding is just past the 8 week CDC window, so we were waiting a couple weeks before discussing this with our vendors.  We knew they would be preoccupied dealing with all the weddings/events that are supposed to happen right now." — Ashley, Virginia (May 2020)
In the coming months, we'll plan to continue soliciting feedback from our couples and keep you, our WeddingPro community, updated about what we learn. If there is anything specifically that you'd like to hear more about, please feel free to DM us on Instagram @WeddingPro!
About the Author: Lauren Goodson is Senior Director of Global Insights and leads all research initiatives for The Knot, WeddingWire and the company's international wedding brands. Lauren solicits opinions from thousands of couples each month to keep a pulse on trends in the wedding landscape.
Source: The Knot Worldwide COVID-19 Impact Study, fielded March 23-29 2020
Let's grow your business together!
Start advertising on The Knot and WeddingWire, the top two wedding planning platforms.