FAQs About Advertising with The Knot and WeddingWire
By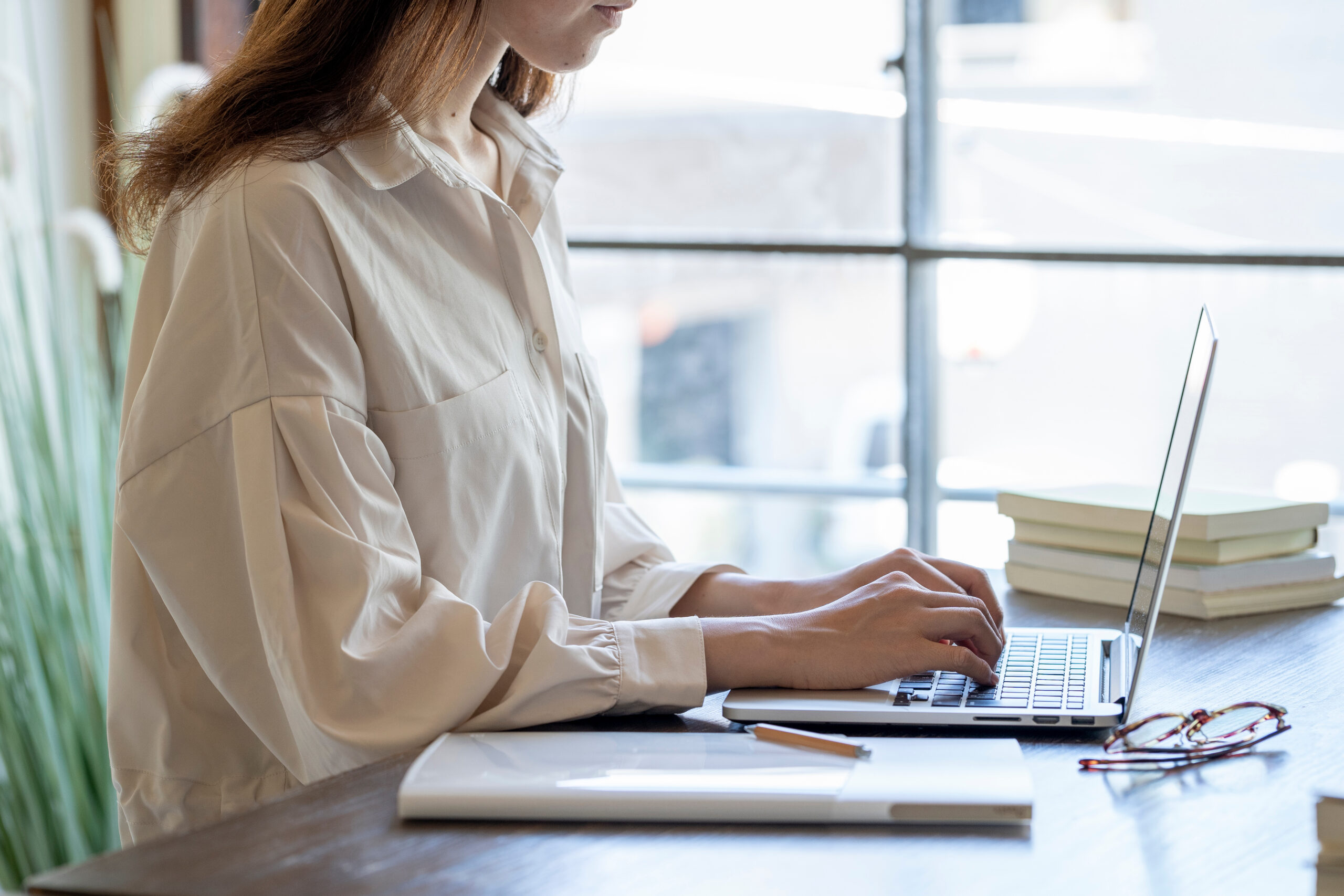 When you start to consider advertising as a way to grow your wedding business, you likely have questions. Heck, you probably have them after your Storefronts are set up too. So today, we wanted to answer some of the questions we get asked the most. Read on for a quick FAQ session about advertising on The Knot and WeddingWire.  
Why did the content team rewrite my Storefront descriptions?
In short—SEO. If you've read a few articles here on the WeddingPro blog, you've likely read about the basics of SEO and seen it mentioned in more than an article or two. That's because search engine optimization is critical to the success of your wedding business, and we invest in it heavily to make sure your Storefront is visible everywhere couples are searching for services like the ones you offer. So, when you advertise with The Knot and WeddingWire, our Content Team of SEO experts, professional copywriters, and content creators automatically review and refine your Storefront descriptions for search to ensure you are set up for success both on and off our platform—for free.
Pro-tip: Get copywriting tips to help craft your Storefront description that makes a strong first impression and dig deeper into our content guidelines here.
I don't feel like I get quality leads from The Knot and WeddingWire; how can I change this? 
We know that having a sales pipeline filled with quality leads is important to you (it's important to us too!). And one of the things we think is important when looking at the leads you are getting from your Storefronts is to be able to differentiate your qualified leads from your ideal clients (because they are different things). 
A qualified lead is a couple looking for services like the ones you offer.
An ideal client is that plus they have additional qualities you have defined as "ideal."
When you get a notification about a new qualified lead, the proverbial baton gets passed to you and it becomes your job to fully qualify them—this is why responding to every lead is important because every lead is an opportunity for you to book new business. In addition, taking leads through your sales process is crucial because that is where you can discover that a qualified lead is more ideal than you thought or that a couple is not a good fit, and you can invest your time into another lead instead. 
Pro-tip: The average conversion rate from lead to booking is roughly 5-10%. And, though not every wedding lead will turn into a booking, it is imperative that you reply to every one in order to identify the leads that will.
How can I make sure I'm getting the number of leads I want? 
Advertising is an effective marketing tactic for pros across the country, but like everything in life, nothing is guaranteed. That being said, there are things you can do to make sure your Storefronts are set up to attract couples and increase your chances of them hitting "inquire".  Here are a few marketing tips to help:
Be sure you are asking all of your couples for reviews as a part of your 

offboarding process

 

Be consistent on social media and

include CTAs

(calls to action) in your captions that direct couples to your Storefronts

Update your Storefronts often to showcase your best and most recent images

Make sure your website is optimized for SEO as well as the descriptions on your Storefronts (the content team is here to help you with that)
Pro-tip: Want to learn more about how advertising can help you start a wedding business? Two of our WeddingPro Educators shared their personal experiences with us.

Why do I get wedding leads that all have the same message? Are they fake?  
Just as we want to make things as easy as possible for you, we want to make them as easy for the millions of couples to submit leads to our pros every single year. This is why we populate a default message for them to use. Couples can choose to edit this message if they want to type in something unique, but we find that most couples just want to get the conversation started and end up using the default message to initially reach out.
How do I know if my money is well spent on advertising?
We love talking about ROI because this is how you can better understand the impact advertising with The Knot and WeddingWire is having on your wedding business. And there is a simple formula to help you calculate your ROI (return on investment):
(Total earnings – total costs) x 100 ÷ total costs = return on investment %
The great news is, just a few bookings usually cover the cost of advertising on our sites—but your investment goes even beyond that. When you advertise on WeddingWire and The Knot, you also:
Save valuable time because of how easy our platform is to set up and maintain—no need to constantly tinker with your strategy

Drive traffic to your website

Have a single place to collect and showcase your reviews

Get to take advantage of the SEO power of The Knot and WeddingWire
What are you doing to help pros succeed on both platforms?
We're continuously looking for ways to improve our experience for our paying partners. In the last year alone, we've tested and launched a ton of new enhancements that have improved the quality of leads and overall experience for our pros. Examples of these changes include:
Launching additional emails to couples to remind them when they have a vendor message awaiting their response to help you get replies more quickly
Making your directory listings more informative, so couples qualify themselves before reaching out
Optimizing inquiry forms to make sure couples can effectively and easily reach out to you to start the conversation
Updating our Help Centers on The Knot and WeddingWire with new content and making them more easily discoverable to make sure you have what you need to get quick-and-easy answers right when you need them
Launching the WeddingPro mobile app to help our vendors grow their business on the go and manage both their WeddingWire and The Knot accounts in one place
Adding the ability for all of our vendors to add pricing PDFs to their Storefronts to help couples understand if they're the right fit
Is WeddingWire free?
One of the questions we see being asked is, "Is WeddingWire free?" and we'd love to answer that question transparently. While advertising your wedding business on WeddingWire and/or The Knot does cost money, you can be confident that your investment will be well spent. That's because both The Knot and WeddingWire have spent decades building brands and content that both bring millions of newly engaged couples to both websites and allow pros to attract and thrive on their platforms. So, with your investment, you'll get more eyes looking at your business and the tools to ensure that you'll bring in the clients you want and book them consistently.
What do I get when I sign up for The Knot and WeddingWire?
A lot! When you sign your business up for The Knot and WeddingWire you get best-in-class advertising, personalized support, an amazing community, and tons of free business education. That's because we know you need well-rounded support in order to grow your business—and we're always here to provide it. If you want to learn more about the perks of advertising with The Knot and WeddingWire, you can click here to read all about it.
Can I change the information on my Storefronts?
Absolutely! We encourage you to change the information you put on your Storefronts. In fact, it is important to review and update your Storefronts at least once a year (ideally before Engagement Season starts), so you can ensure everything is up to date. From your about me and business description to the images you include in your portfolio, you can always log into your account to make changes. And remember that every time you update your description, it will go back to the content team for review. For more ways you can make the most out of your Storefront, read these tips.
Is WeddingWire worth it?
We understand why you might be asking yourself, "Is WeddingWire worth it?" And even though it isn't free, it's absolutely worth it. Think of signing up with The Knot and WeddingWire as another way to invest in your wedding business. Like when you decide to focus on things like better branding and finding talented staff, putting money behind your advertising efforts will make your business even better than it already is.
Paid advertising can help you book more weddings because it extends how visible your business is to your local market, making it possible to reach more couples. In addition to feeling confident in the ways you are investing in your business, both WeddingWire and The Knot help set you up for success with a huge community, free business education and networking events.
Photo Credit: West_Photo/Shutterstock.com
Let's grow your business together!
Start advertising on The Knot and WeddingWire, the top two wedding planning platforms.