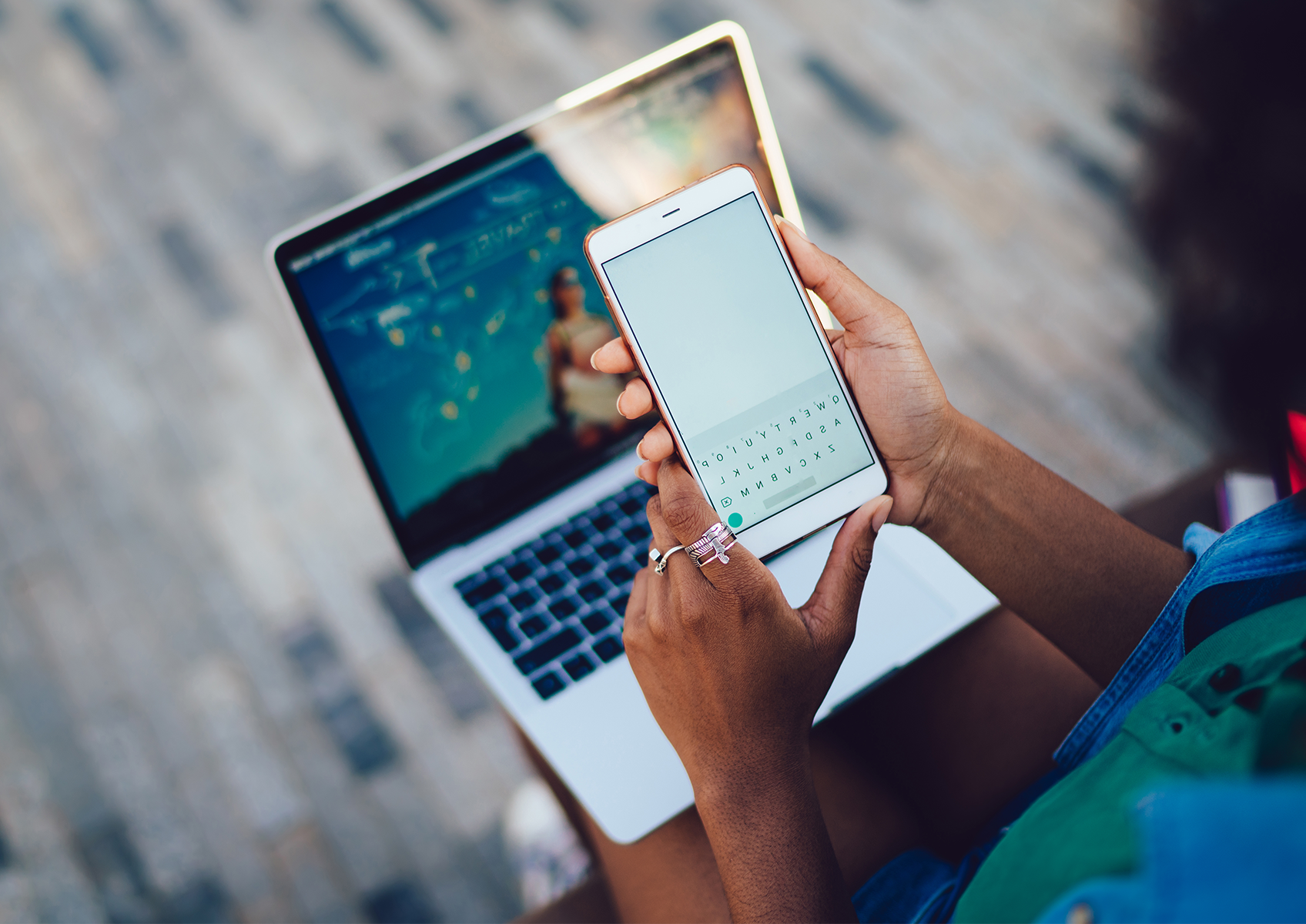 When it comes to marketing your wedding business, there are a few channels that reign supreme. And, while having a focused marketing plan that you can consistently execute is key to long term success, it's often a good idea to sprinkle in a little something extra. So today, we wanted to encourage you to start using all of those 5-star reviews you've gotten on The Knot and WeddingWire in a more public (and powerful) way—reviews can be the thing that convinces a couple to hit "inquire" after all. Read on for 5 easy ways you can market your wedding business with client reviews.
Think outside the (love note) box
Whether you call it reviews, love notes or what people are saying, most wedding pros have a page on their website that is dedicated to client reviews. And, while this is an essential page of any website, there are multiple places you should work reviews into your website. Here are a few easy-to-do ideas to get you started:
Showcase a pull quote from one of your best client reviews on your homepage to use as social proof
What's a pull quote you ask? It's simply a short excerpt from the full review and they are great to share because they are quick to read and you can often make them stand out using the formatting tools on your website.
Include reviews from your couples on the same page that you are featuring images or video from their wedding in your portfolio to show people the happy couple and beautiful wedding next to their words
Use client reviews on your services page so potential clients get immediate validation that you are great at what you do
Share them all over social
We all know that social media is a major marketing channel for most wedding pros—but it is also one of the most time consuming. From needing to curate images, write captions, record videos, and more (always more), keeping up with social media is definitely a marathon and not a sprint. So, when it comes to feeding this insatiable monster, we think feeding it client reviews is just what it has been craving! Here are a few ways you can use your client reviews to create content and show off your business on social media:
Ask your couples to record themselves giving their review so you can share clips of it on Instagram Stories, Facebook or TikTok (be sure to create a story highlight on Instagram to save these if you do!)

Use a client review as a caption when you share a photo or video clips of them or their wedding 

Create an on-brand template that you customize with a pull quote and then share it as an Instagram post. Pair it with the full review as the caption to get it done and done
Pro-tip: Create an on-brand template in different sizes so you can quickly customize them and share as Instagram posts, Instagram Stories, on Facebook, and Pinterest. Here's a breakdown of the specs for each template. 
Instagram Square Size:

1080 pixels x 1080 pixels 

Instagram Story Size:

1080 pixels x 1920 pixels 

Facebook Square Size:

492 pixels x 492 pixels 

Pinterest Square Size:

1000 pixels x 1000 pixels
Leverage them in your sales materials
Does your proposal template or package information PDF include a quote from a previous client? No? Then move this to the top of your to-do list! Using client reviews in the documents you use to sell your services is one of the smartest ways to leverage them because reading a glowing review right after reading about your services can help take things over the finish line. So, before next booking season (heck, before anything else), update your sales materials with these things in mind:
Customer reviews help build confidence in the reader. Not confidence in themselves, rather confidence in the fact that all the time they have spent researching has led them to the right place

A strategically placed client review can help you calm any sense of hesitation a potential customer might have. So, if you know what people tend to push back on, include a quote that proves just the opposite near where you think doubt creeps into a potential client's head

If you are someone that has a hard time talking about how awesome you are, you can let your reviews do the talking for you

Don't be afraid to provide links to your Storefronts on The Knot and WeddingWire to give people the opportunity to read even more reviews
In the end, your client reviews are a powerful marketing tool because they help to ensure that you and your brand look trustworthy (which is the emotional barrier you need to break in order to get people to sign the dotted line). So, as you sit down to create or refine your marketing, website, social media, and sales strategies, be sure to use this tool time and time again.
Photo Credit: GaudiLab/shutterstock.com