Reviews
Storefront
Why Having Reviews on The Knot and Wedding Wire is Important—and 8 Ways to Get Them
By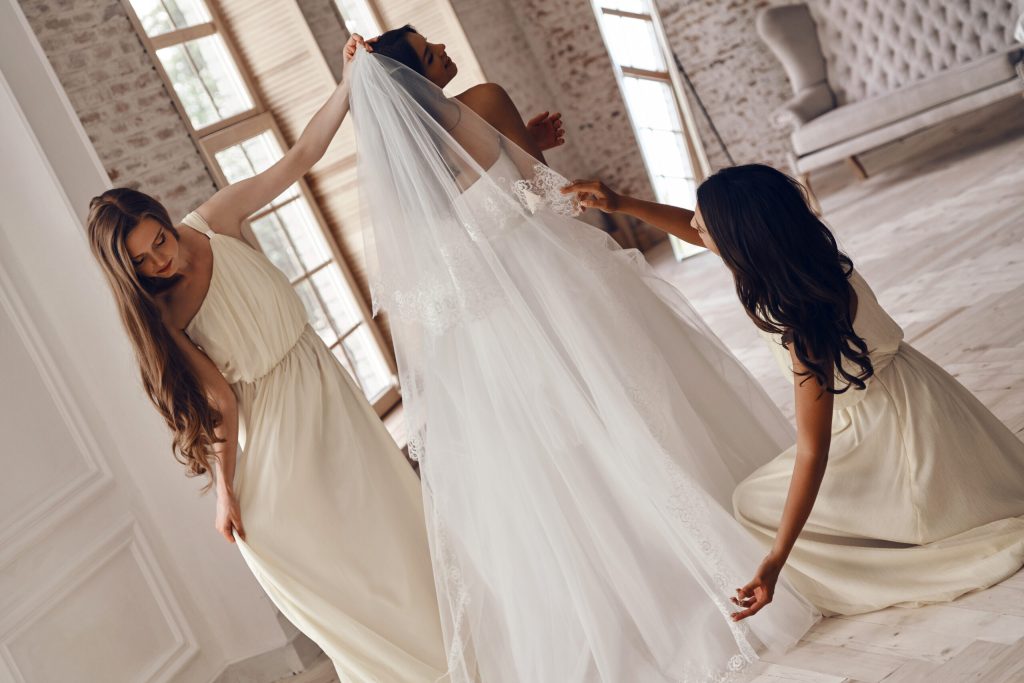 When you're searching for something on the internet, what's the first thing you do after finding an option or two? If you're anything like us, you likely scroll to the reviews section on the product page to read about other people's experiences with the thing you're looking to buy. You expect to see good ones (and you look for the bad ones too), but there is something specific you're on the hunt for as you sift through the pages of customer reviews—you're looking for that something that is going to move your mouse over to the purchase button or onto the next option.
Now, we know there is a lot more involved in closing a sale as a wedding pro, but there is a lot of validity in the story we just told. Because, your reviews on your Storefronts serve the same purpose and have the same power as the ones you read (and use) when shopping online. So today, we wanted to talk about not just why having reviews on The Knot and WeddingWire is important but how to get more of the client reviews that can help you build your business. Read on to learn more about the power of your past couples' words and ways you can build your reputation with them.
Why customer reviews are important for your wedding business
This isn't the first time we've written about the importance of reviews and it certainly won't be the last. Because, when it comes to consumer psychology and online buying habits, reviews are becoming more important to both online shoppers looking for the best product and newly engaged couples looking for the best wedding vendors in their area. But, in addition to the general trend of wedding reviews being increasingly important, here are some specific reasons why your WeddingWire reviews and reviews on The Knot are some of your best sales tools.
Customer reviews build trust – Trust is at the root of it all when it comes to building a successful wedding business and (almost) nothing does a better job of that than your client reviews. Because, in an age where newly engaged couples turn to The Knot and WeddingWire almost immediately after saying "Yes!" your reviews are trusted almost as much as if your potential client received a personal recommendation from friends.
They help to legitimize your wedding business – We are by no means suggesting that your business isn't already reputable with this one but knowing that you've already had happy clients helps to solidify your reputation. Couples find comfort in the fact that you are experienced and that their wedding is in good, professional hands—both things that reading your reviews can provide.
Client reviews help generate leads – When a couple trusts you and has confidence in your business, it absolutely helps to generate leads—that is why you are advertising on The Knot and WeddingWire after all. Client reviews influence decision making which is another reason why millions of newly engaged couples visit The Knot and WeddingWire to find their team of vendors.
Pro-tip: Learn more about how you can market your wedding business with your client reviews to get even more mileage out of them.
How to get more reviews on The Knot and WeddingWire
Now that we've confirmed your gut feelings about your reviews being important with some reasoning, you might be wondering how you can get more on your Storefronts since they help you fill your sales pipeline and book out your calendar. From different ways to ask couples for a review to how you can increase your chances of them writing one, here are 8 ways to get more customer reviews on your Storefronts.
Ask your couples for a review in your

offboarding process

. You can add the request to one of your email templates to ensure every client receives the request

If your couple is active on social media (and it's an appropriate way to contact them) send them a direct message to follow up about your ask. You can send them a link to your Storefront too 

Sometimes getting on the phone is the most effective way to move someone to action. Don't be afraid to make a call

Re-ask your couples for a review (if they haven't left one) on their 6-month anniversary. You can pair the request with a congratulatory message

Asking for a review during the holidays is a great way to position the request. Let your couples know that it's the best gift they can give you

Sometimes people need an incentive. Whether you send a small gift or treat them to coffee at their favorite café, you can always sweeten the deal to make it worth their while

You're always most likely to get a review when you make it easy to leave one. Get in the habit of linking to your Storefronts and prompting them with questions to get the wheels turning

Writer's block is a real thing so if your couple has already basically sent you a review in an email, copy and paste it into your request and let them know that can use it and just expand a little
Advertising with The Knot and WeddingWire is a great idea for more reasons than just consolidating and collecting your client reviews. Learn more about how you can book more wedding clients with The Knot and WeddingWire backing your business!
Photo Credit: G-Stock Studio/shutterstock.com
Let's grow your business together!
Start advertising on The Knot and WeddingWire, the top two wedding planning platforms.