Venue Insights: How to Stand Out to Couples
By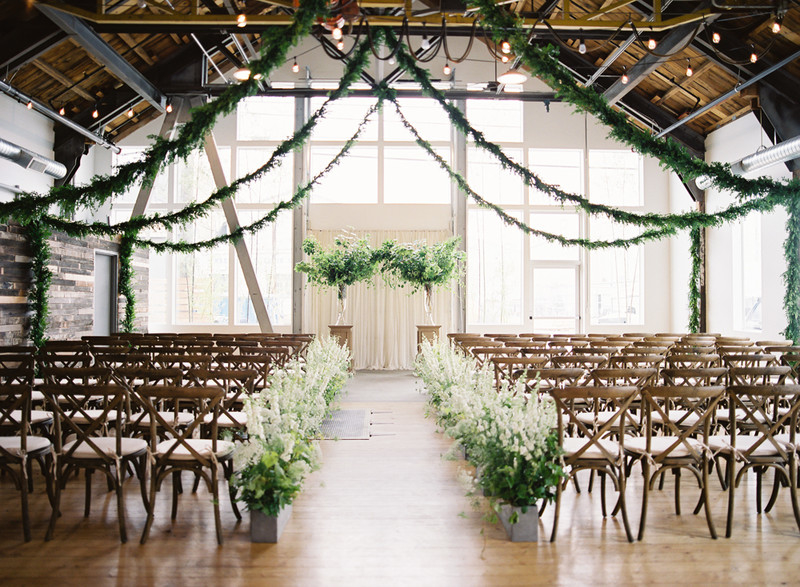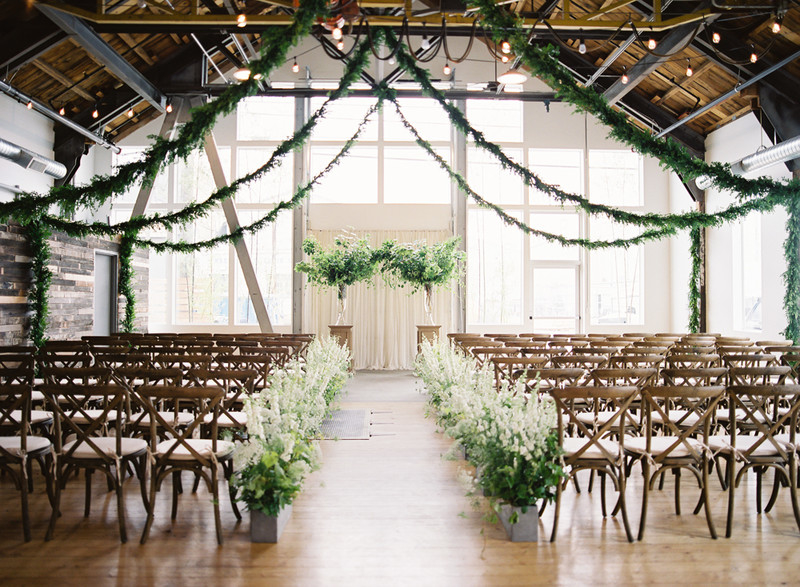 It's official, engagement season is here and the majority of proposals are about to happen. As reported in our annual Newlywed Report, December is the top month for engagements — can you guess what big decision couples will make first? Selecting their venue, of course (80% hire one).
Earlier this year, we gathered feedback from more than 900 couples about how they find and select their venue. Based on the comprehensive findings, here are 5 tips that every venue should consider:
Make sure your site clearly communicates the ceremony space (if offered)
More than half of couples (56%) held their ceremony at the same location as the reception.  A major reason for this is convenience: 7 out of 10 choose to hold the two events back to back. If your venue offers this as a feature, it's worthwhile to review your website, social media accounts and other marketing materials to be sure it's immediately clear to couples. Don't make couples scroll to the bottom of your site or read through the FAQ section to determine what options you offer for the ceremony.
Include photos that give a complete view of the venue and/or ceremony space
The picture at the top of this article is a great example of what visuals couples find valuable. Having the full view makes it easier to imagine how the space could be used. When photos only show a partial view — such as a zoomed in photo of the ceremony area — it results in uncertainty about whether the space fits their needs (What will it be like to walk down the aisle? How can the tables be arranged? and so on…)
When it comes to your Storefront, prioritize images of the ceremony and main reception area over other photo types.
Include photos that show different layouts and looks for the venue
One of the top challenges couples encounter is the uncertainty around how much a venue is willing to customize (roughly 1 in 3 say they encountered this). Couples find it valuable when they can see examples of different ways that a venue could be utilized. Showcase how a space can be arranged with different lighting, table set-ups or decor. You don't need to capture everything, but including a few examples will make it easier for couples to imagine different possibilities for their big day.
It's also recommended to highlight any features that are particularly special, such as an interesting bar set-up, one of a kind views or special food amenities. This provides additional ideas about how a couple can customize the space that they may not have even considered.
Minimize photos that do not give couples a feel for services the venue offers

Couples will contact an average of 4 venues, so you want to do everything possible to make a strong first impression. Our research reveals images that don't feature the space you offer are seen as less valuable. This means close up images of the first kiss or the couple getting ready (with no view of the background setting) should be minimized. You can also skip anything with no connection to what you offer, such as images of the wedding favors or the rings.
Remember to make couples feel special
Wedding planning can be very emotional so this is an important one to remember. Couples tell us that one of the things that stood out on venue tours was when the staff went out of their way to get to know them. Whether this means remembering certain details about the couple or taking extra time on the tour to understand how you can fulfill their preferences, it will stand out to couples as they evaluate their options.
Our Director of Insights, Lauren Goodson, solicits opinions from thousands of couples each month to keep a pulse on wedding planning trends and changes in the wedding landscape.
Photo by Metropolist
Let's grow your business together!
Start advertising on The Knot and WeddingWire, the top two wedding planning platforms.