February #wedprochallenge Getting Published Recap
By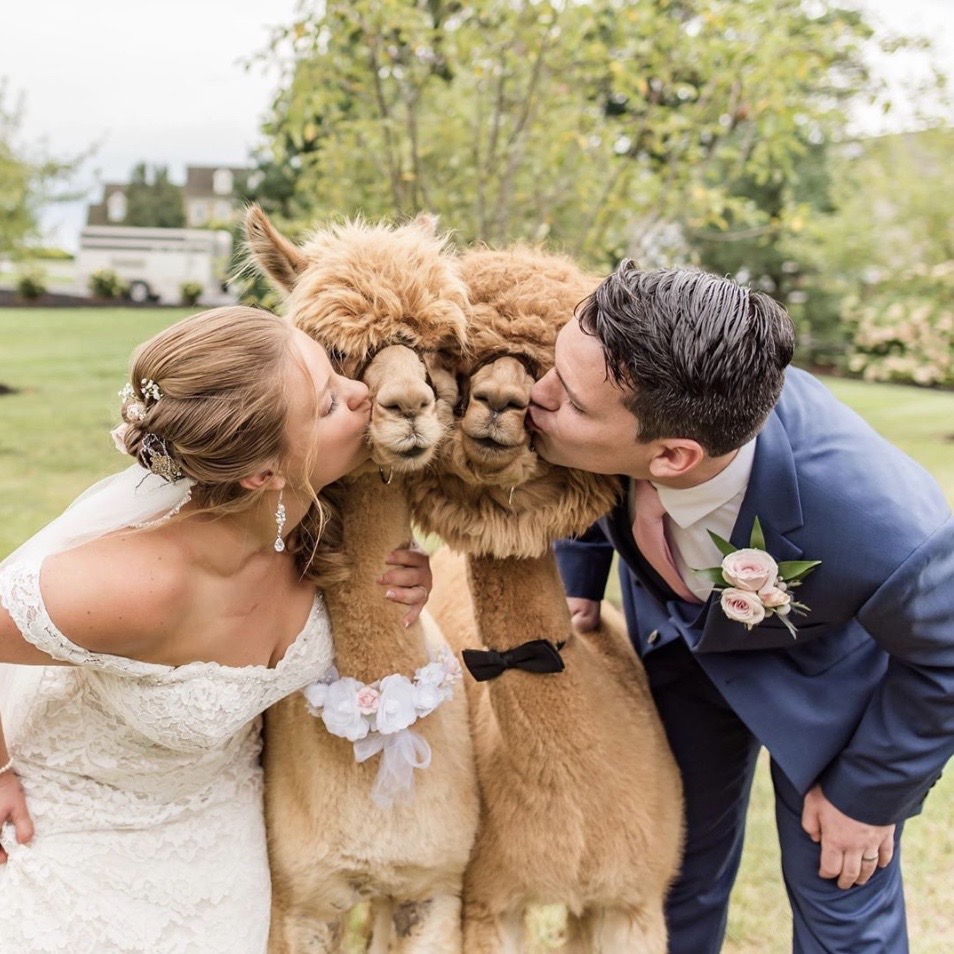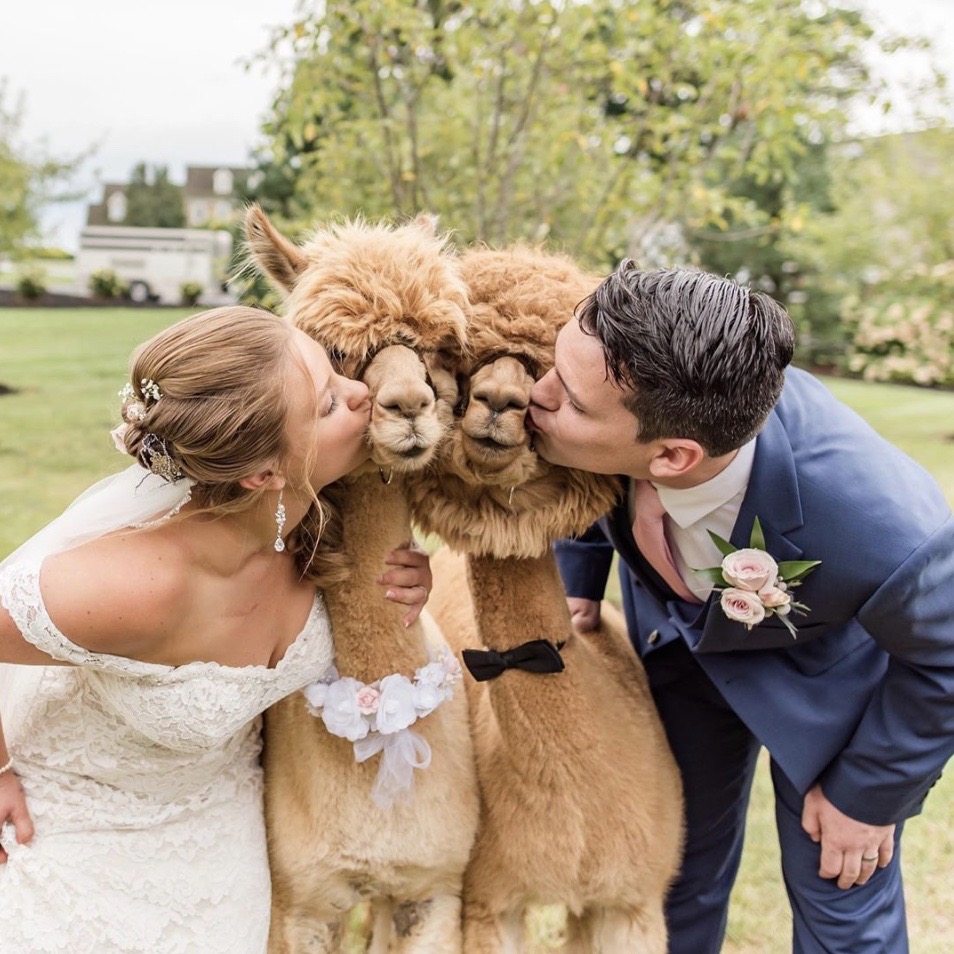 If you're having a little real-life FOMO due to missing the February #wedprochallenge that helped wedding pros get a jump start on their wedding PR and getting published… we GOT YOU! With the help of our friends over at Two Bright Lights, we brought a challenge packed with pro tips plus a free bonus Getting Published Checklist!
Jump in now and start leveling up your Wedding PR!
Just click on the boxes and you'll go directly to that day's challenge video. In fact, each day will be available for you to go back and reference whenever you need a quick refresher.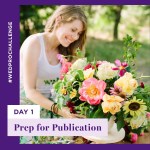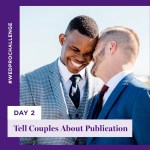 Check out the snagables below that you can share on Instagram!
All you have to do is save images below, fill them out, and share them on your Instagram Stories. Don't forget to tag @weddingpro for your chance to be featured.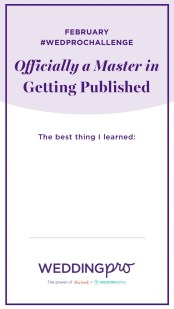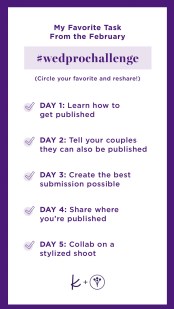 Guess what? We have a SPECIAL BONUS for you too!
We want to set you up for publishing success! We put together, with the help of our friends over at Two Brights Lights the ultimate Getting Published Checklist that you can download right now.
And the winners are…
Each month, we select (2) lucky winners of the #wedprochallenge. A big congratulations from all of us here at WeddingPro to Xue of Gather: Graze, Repeat and Tashamonique of Tasha Puckey Photography. Each winner will receive a $300 prize to use towards their wedding business as well as a portfolio review with Two Bright Lights! Plus each will have the opportunity to be featured on WeddingPro!
When's the next #wedprochallenge?
Glad you asked, it's coming up quick… March 30-April 6. Be sure to mark your calendars!
Photo Credit: Tasha Puckey Photography
Let's grow your business together!
Start advertising on The Knot and WeddingWire, the top two wedding planning platforms.