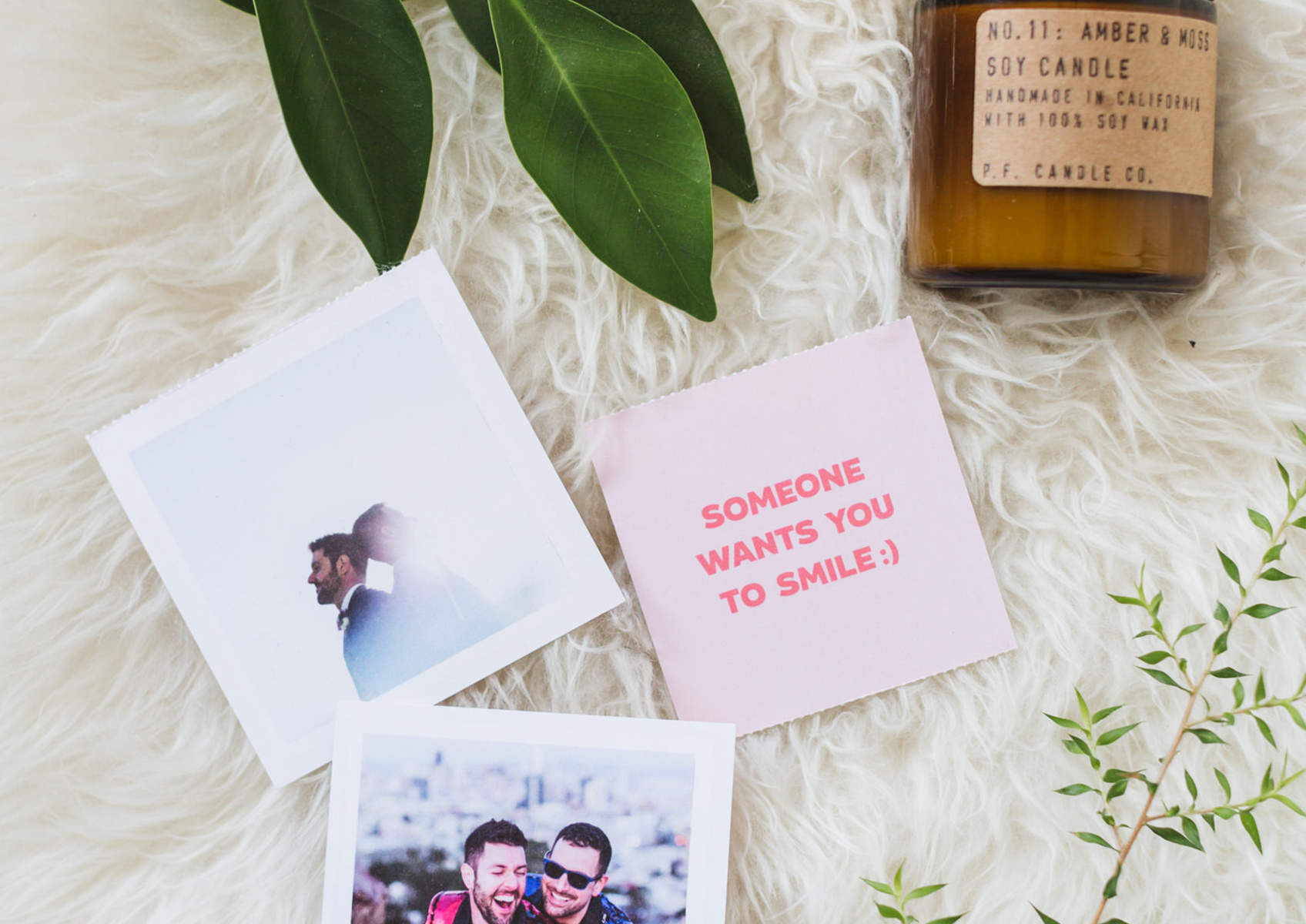 Gifts to Give During Engagement and Holiday Season
Whether it's to celebrate a recent engagement, a client gift to say thank you for booking us, or a holiday gift for your existing clients who have been through a lot this year, there's no doubt that gifting season is upon us. Let's be honest, finding the perfect gift can be a challenge. Sometimes you're looking for something small with a personal touch and other times you're in need of a grand gesture (did somebody say champagne?!) that is an overall crowd pleaser. With that in mind, we've rounded up just a few of our favorite engagement and holiday gift ideas under $50 and under $100.
Gift ideas under $50
Greetabl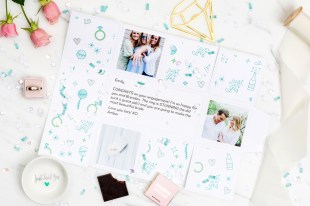 At this point, you've likely heard us talk about Greetabl before, but that's because it really is the perfect gift when you want something a bit more than a greeting card. So what is a Greetabl? It's a small box that is completely personalizable including the design, personal photos, and a note written by you. It can hold a small gift, be filled with confetti or even include a gift card to some favorite stores like Target or Starbucks. One of our favorite parts is that they pride themselves on selecting gifts that are American made so not only are you sending someone a box of joy, but you're also supporting other small businesses!
SweeterCards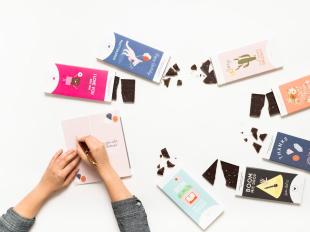 Need another option that's a bit more than a greeting card, but filled with the most delicious chocolate you've ever had? Look no further than SweeterCards, the first-ever greeting card and gourmet chocolate bar all in one. Not only are they perfect for engagement season and holiday season, but they're also great to have on hand just in case you forgot to mark someone's birthday in your calendar. The hardest part about this gift is making sure you don't eat them yourself, so go ahead and order yourself an extra (or three!).
BoxFox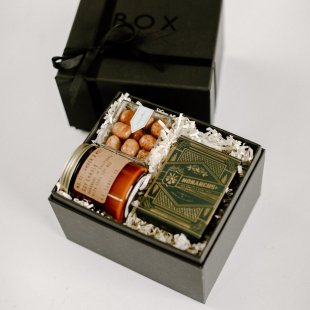 Let's be honest, sometimes a premade gift box is just what you need. But the goal is to make it look anything but premade. Fortunately our friends at BoxFox are pros at making the preselected items in their boxes look hand-picked just for your clients. Want to select the gift items yourself? They offer that option too! Our pick this year?
The All is Calm holiday box, because who doesn't love cozy socks and s'mores?
A wedding book authored by one of our Educators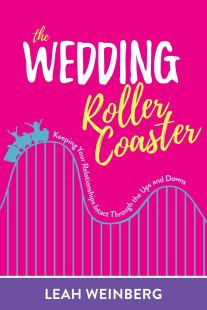 As a wedding pro, you know couples can feel overwhelmed as they start the wedding planning process. And, while you are always a great resource for them, it can be just as helpful (and fun) to gift them a book about it all. Whether you want to inspire, guide or give them something akin to a therapy session, here are some of our favorite books penned by a few WeddingPro Educators.
Glitter bottles from ONE HOPE wine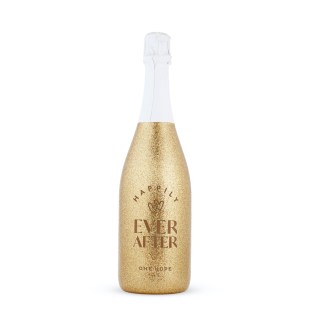 You're going to see a few celebratory bottles on this list but if you're looking for something really festive, the glitter bottles from ONE HOPE wine are our favorite. Available in gold or silver, you can pick the one with the perfect message to send to your couples—and feel great about it since each bottle supports a worthy cause.
Gift ideas under $100
Ring boxes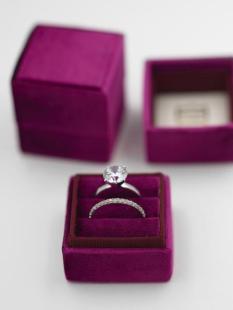 This might be low-hanging fruit but we still think ring boxes make a great gift (and that you can never have too many!). Whether your couple is more traditional or modern, there are great choices no matter what their style. And we think gifting one in their wedding color palette makes this easy gift extra thoughtful. 
Diptyque Candles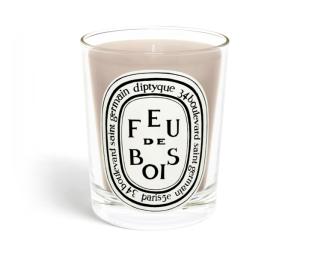 There's nothing like a great smelling candle to set the mood. Gifting your couples a really nice candle like the Feu de Bois from Diptyque can create both a relaxing vibe and soothing scent for the holiday season. Want to make it even more special? Diptyque has released some limited edition candles for specific cities across the world, so if you happen to live in one of those cities or your couple is planning a destination wedding in one of these cities, sending them a limited edition city candle will make it an even more personal gift. To our fellow New Yorkers: Yes, the New York candle is worth the hype.  
JUSTIN Wine
When we start thinking about celebrating, it's only natural to think about what you're planning to cheers with. One of our personal favorites for something a little extra special is wine by JUSTIN, a winery in Paso Robles, California focusing on Bordeaux-style blends. Heading into these cooler months, a big red wine like their Isosceles is always a hit and it makes the perfect gift. Looking for something at a little bit lower price point? The Justification is just what your couples will want to open in front of a crackling fire. Time to cue up the holiday music and break out the wine glasses.
Billecart-Salmon Champagne

Is it even legal to have an engagement season gift guide without champagne? We didn't think so either. When you're looking for a bottle that's incredibly delicious, a long-standing brand that not quite everyone has heard of, and also won't break the bank, look no further than Billecart-Salmon Brut Reserve. Made from a blend of Pinot Noir, Chardonnay and Pinot Meunier, it's wonderful to drink alone or to pair with a meal. No one needs an excuse to have champagne, but celebrating an engagement seems like a pretty good one to us.
Flowers from their florist
Not every one of your couples is going to have their florist booked already and not every florist may have the time to do this, but we happen to think flowers are always a welcome gift idea! So, if you know the wedding florist your couple booked (or who they are considering), think about asking the florist to create something inspired by their wedding ideas to help stoke the excitement.
Pro-Tip: Gifts not in the budget this year? A handwritten note on the stationery of your choice just to say you're thinking about them or that you can't wait for their wedding goes a long way. 
Gifts aren't always necessary, but they do have the power to elevate your client experience by saying thank you, congratulations or happy holidays. This can be something as simple as a handwritten motivational quote, cookies decorated especially for them or a curated playlist based on responses to your onboarding questions. Whatever you end up doing this year, remember that personal outreach is important, especially during extended planning periods due to rescheduled weddings. 
Photo Credit: Zoe Larkin Photography