How SMJ Photography Launched (and Grew) His Photography Business
By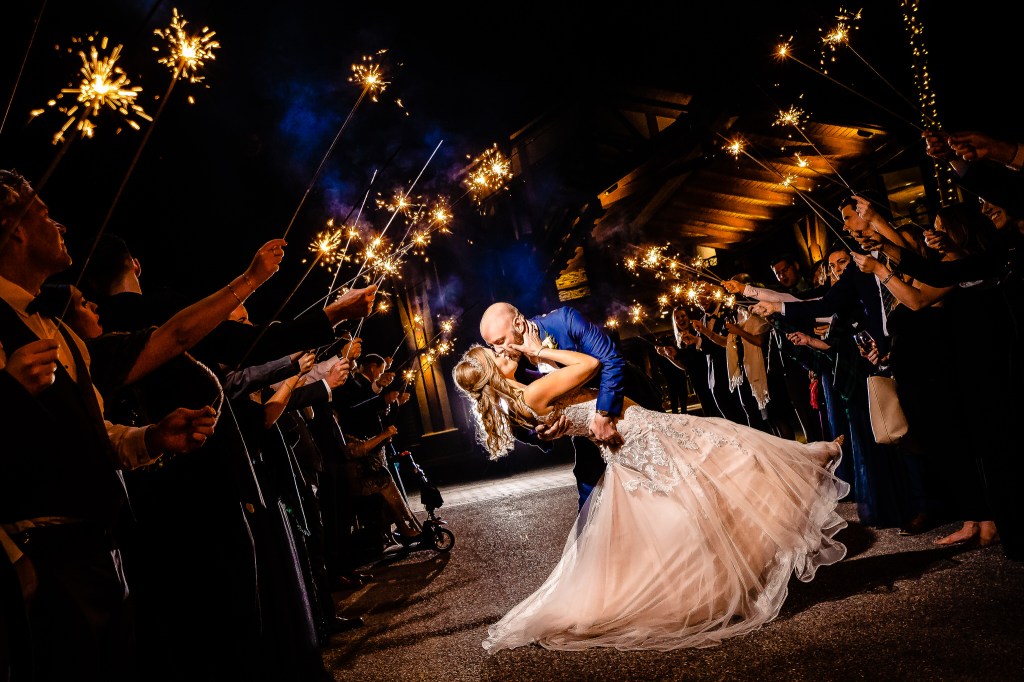 "If you're in need of leads and don't have much time to spend on your business, advertising with The Knot could end up being one of the best decisions you've ever made." 
Background and challenges
Before Scott was a wedding photographer, he was a 7th grade special education teacher. And, while he loved supporting children in their learning and growth, he was looking for his own opportunity to do the same. Long story short, Scott started photographing weddings on the side and quickly found that he loved being his own boss. He loved the freedom, flexibility, and financial independence it gave him in a way he didn't think he would have ever obtained if he remained a teacher
When Scott realized he wanted photography to be more than a side gig, he decided to give advertising on The Knot and WeddingWire a shot. What he didn't want was to have to spend tons of time creating flyers, learning Facebook or Google ads or constantly networking in order to build a word-of-mouth funnel for himself. He wanted to get in front of couples quickly with the least amount of work required, and advertising with The Knot and WeddingWire made the most sense after evaluating the other options (including bridal shows). The result? He had over 20 leads and booked 3 weddings in just the first few months. But more on that in a bit.
 "I used to always worry about where my next lead was going to come from. [With The Knot] I know I'll have a constant source of leads hitting my inbox." 
Solutions
Scott was struggling to get in front of engaged couples and he found advertising with The Knot as an effective way to do just that. "I didn't have an established brand at the time, so the layout and appearance of my Storefronts leveled the playing field a bit because it was about my words and my photos—not my brand or website. Plus, I didn't have much time to spend on my business back then and The Knot allowed me to be hands-off (for the most part) while still getting my business in front of engaged couples." Here's how Scott used The Knot to build his brand and advertise his new photography business.
Showcasing his best client reviews
"I love being able to pin a specific review so it's the first thing engaged couples see when they check out my reviews. It allows me to choose the most powerful message to convey to prospective couples—this really helps me attract couples who are like my ideal clients too."
Consistent wedding leads
"I value my time, and advertising on The Knot and WeddingWire has allowed me to focus my attention on other areas of my business because I know I'll have a constant source of leads hitting my inbox." 
Curating my Storefront helps me stand out
"You have to have great photos that stand out. People are scrolling so quickly and if you don't curate everything about your Storefront, it doesn't stand out. I love that I can easily update my images to make sure they are recent and reflect my best work. Sometimes I even experiment to see if different photos help bump the number of wedding leads I get. The other big element is the copy. Having crystal clear copy is huge—especially when you are advertising. The fact I can customize the descriptions on my Storefronts to really connect with potential couples is a major plus for me. It's another channel for me to speak to who they are and be a really effective marketer."
Results
Scott's decision to advertise impacted his wedding photography business in more ways than one. "When I first started advertising, I was on the basic plan because I was trying to cut costs. Eventually I decided to invest more because I did the math. I was getting 10-20 times my money back on my advertising spend and that made it 100% worth paying for a more robust advertising plan. Fast forward to this year, and in just the first few months of 2021 alone, I had 20 leads, 3 of them booked and that was $20k in revenue added to my business."
It was Scott's belief in advertising and effort to sync his Storefronts, website and sales processes together that generated his amazing return on investment. "I've spent a lot of time and effort making sure that my website is going to help me convert the leads I get from The Knot. Because, in my opinion, that is why I am advertising—to get people from my Storefront to my website. I've made sure the two are complementary because The Knot and WeddingWire do their job with getting me the lead—it's my job to take it from there. When my Storefronts, website, and sales process are in sync, it all connects and people book."
"Over the years, my leads have slowed down at times and picked up at others but the return I get is always quite profitable because I have made tweaks to my Storefronts along the way. With marketing, you have to show up (even on The Knot) and do it in a way that is meaningful and that is different than what is out there. That's what I've done, and it has helped me stand out from the crowd. For example, most photographers rush to the marriage before they even have the first date. You can't go straight to trying to hook someone and people aren't ready for that yet. If your replies make couples feel comfortable, that is how you make progress—you continue the conversation that The Knot and WeddingWire help you start."
About the pro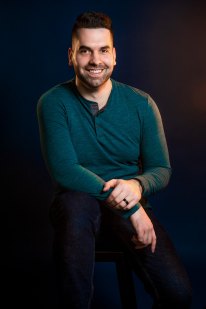 Scott Josuweit is the owner of SMJ Photography and is based in York, Pennsylvania. Scott has been a wedding photographer for more than 8 years and works with couples who are anything but cookie-cutter. Want to see more of Scott's work? Check out his Storefronts on The Knot and WeddingWire or follow him on Instagram @smjphoto.

Scott's story is uniquely his, but he's not the only one finding success with The Knot and WeddingWire. Ready to be like Scott and take your business to the next level and book more weddings? Quickly fill out this form and someone from the team will be in touch to help you kick off your advertising strategy!
Photo Credit: Scott Josuweit // smjphotography.net
Let's grow your business together!
Start advertising on The Knot and WeddingWire, the top two wedding planning platforms.