A Wedding Venue's Look at The Knot Real Weddings Study
By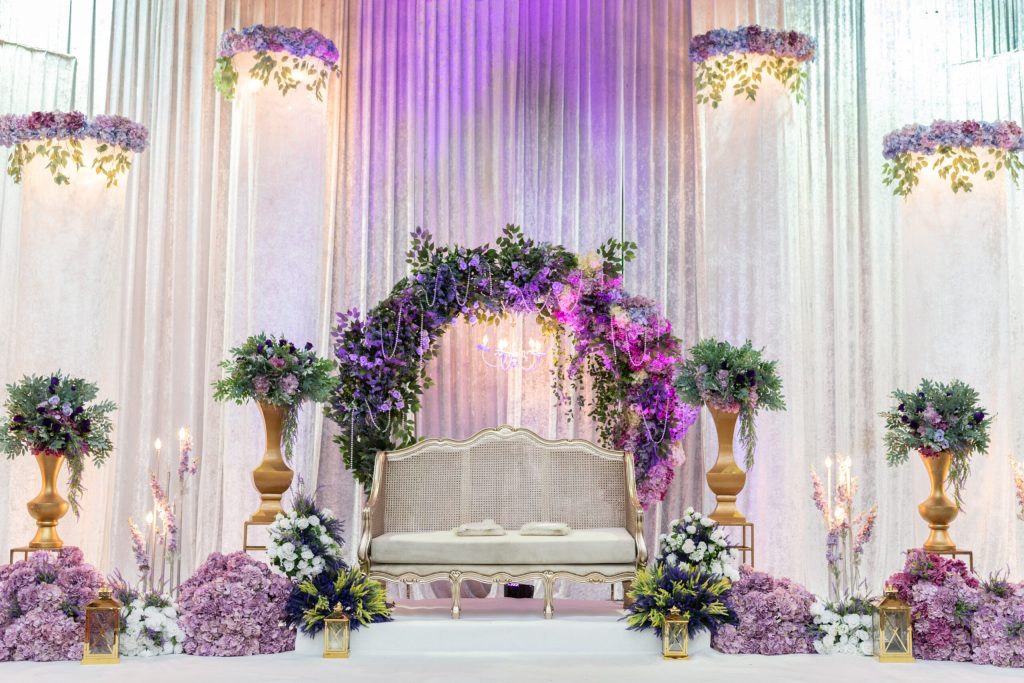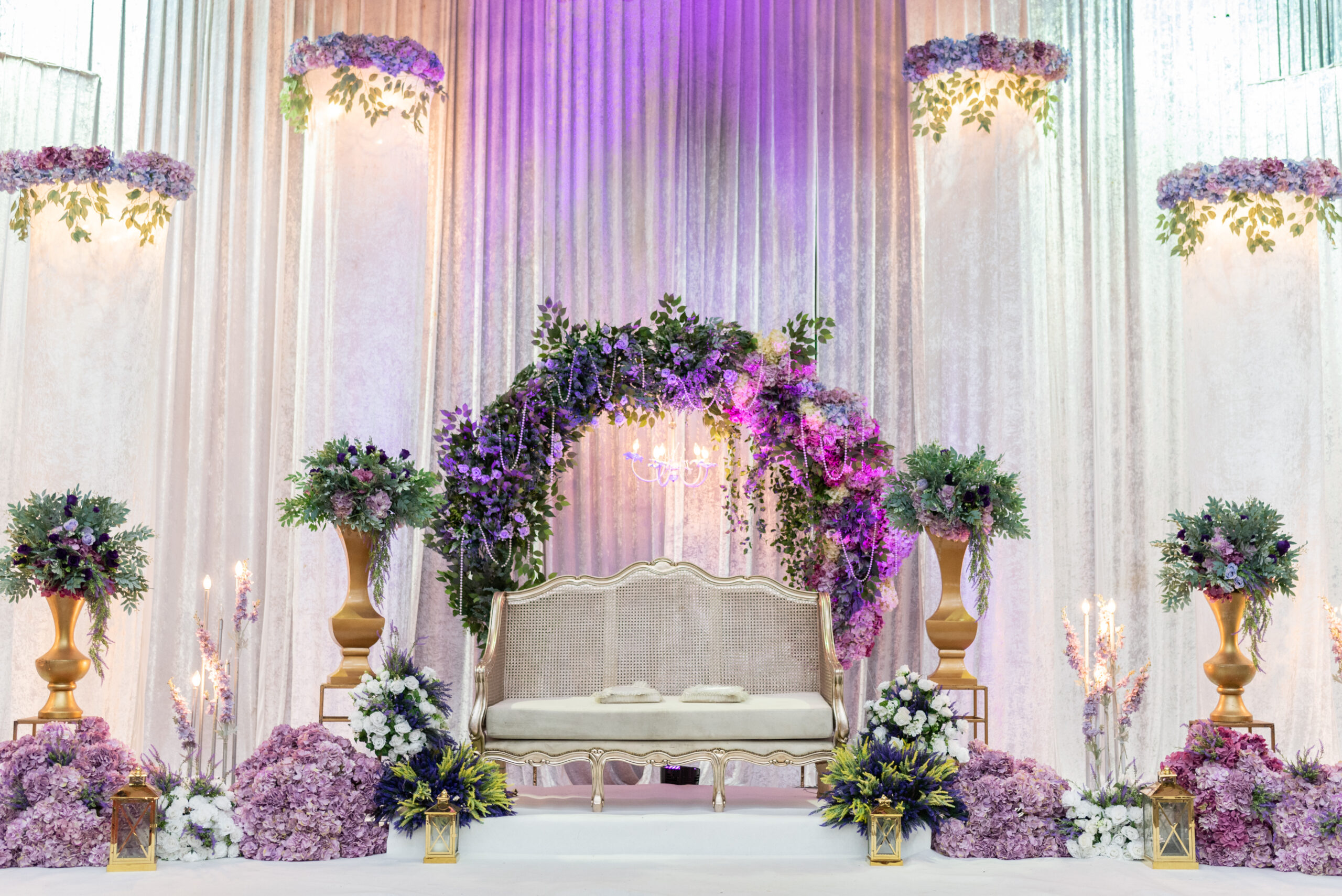 Must-know
wedding industry statistics
Owning and operating a wedding venue is an experience in and of its own. Because, as the place where all the wedding magic happens, you are the common thread between every couple whose celebration you host and every wedding pro working with them. This puts you in a unique position—needing to have the most up-to-date wedding stats since couples very often start their journey with you. So today, we wanted to make it easy to educate yourself (and your team) about the most recent Real Weddings Study and all the newest consumer insights that can help you manage your calendar, market effectively and book more weddings. Read on for the wedding industry statistics you need to know as a wedding venue in 2022. 
We're seeing fewer postponements
Managing an already busy calendar has been even more challenging over the past 2 years, so it comes as great news that fewer couples are postponing their weddings. In fact, 73% of couples who got married in 2021 did so on their original wedding date. 
What does this mean for you? Mostly that you can breathe a big sigh of relief! But don't throw your postponement procedures out the door—make sure they are documented and add them to your operating plans in case you need to rely on them again in the future.
Guest counts are trending up
While guest counts fell dramatically in response to the COVID pandemic (80% of couples reduced guest counts in 2020), they are approaching numbers that feel more "normal" as of the start of this year. And with couples hosting an average of 105 guests in 2021, they're trending to return to pre-pandemic numbers in 2022.
What does this mean for you? As guest counts climb, so does the need for larger event spaces. Be sure to update your marketing materials and Storefronts to showcase your capacity to host larger weddings.
Fewer at-home weddings are happening
Last year, couples were excited to book venues again and think bigger than an at-home wedding. In fact, 88% of couples booked a venue in 2021 (up 18% from 2020) and they booked a range in venue types—with banquet halls (20%), farm/barn weddings (18%) and historical buildings/homes (12%) being the most popular venue types.
What does this mean for you? Couples are searching for venues like yours! Make sure to consistently update the images on your website and Storefronts to showcase recent weddings and trends. And don't forget to revisit the SEO keywords you are including in your marketing strategy (hint: you should be including your type of venue as a keyword so couples can find you!).
Wedding venue budgets
In 2021, the average cost of a wedding venue was $10,700 ($10,500 in 2019). About 75% of venues included rentals as part of the fee, and of those that include catering and/or alcohol as part of the venue package, the average spend increased to $15,800.
What does this mean for you? With the majority of wedding venues including rentals as a part of their fee, it is time to think about adding them to your packages if they are not already. Doing so could help you maintain parity with other venues in your area.
Couples are planning their weddings on The Knot and WeddingWire
In 2021, 89% of planning was done online, with 75% of couples turning to wedding planning sites like The Knot and WeddingWire to research and book pros. As couples view Storefronts, they rely on overall review rating (96%), photos (93%) and the total number of reviews (92%) to make their booking decisions.
What does this mean for you? Your wedding venue should have a presence on both The Knot and WeddingWire to ensure you are marketing your business in the most effective way. Additionally, your Storefronts should have recent reviews for your potential couples to look through so they can get a sense of how their wedding could play out at your venue.
Destination weddings are back
As we have seen travel restrictions lift (and become safer in general), there has been a decline in the number of couples getting married close to home. In 2021, 19% of couples chose to have a destination wedding—meaning a location other than the city or region they live in. This is a 10% increase in the year-over-year numbers and is just shy of the pre-pandemic percentage (21% in 2019).
What does this mean for you? As couples start to search for their wedding venue, update your Storefronts and website with images and virtual tours. For those advertising on The Knot and WeddingWire, you can sign up for an appointment to get your very own virtual tour. 
Outdoor celebrations are still trending
Even though many couples (68%) opted to hold their weddings at outdoor venues for safety purposes in 2020, outdoor venues are still popular choices even though the need for health and safety measures wane. In fact, 62% of ceremonies still took place outside in 2021.

What does this mean for you? The majority of couples are still very much interested in outdoor spaces. Make sure you are marketing your venue with helpful tips and topics about outdoor weddings as well as showing off images and videos of your outdoor spaces
Sustainability
70% of couples said they will or did put significant effort into incorporating eco-friendly options into their wedding and 23% said they selected their wedding venue because it was eco-friendly.
What does this mean for you? Couples are increasingly showing interest in incorporating sustainable practices into their weddings and your venue should continue to evolve with them. Be able to communicate what you are doing to lessen the impact of weddings on the planet and be open to exploring new ideas.
Busy season is coming
Did you know that 75% of couples who got engaged in 2021 have already set a date for 2022? And, as you prepare for the wedding boom, know that October is anticipated to be the most popular month (17% of all weddings) with October 22, 2022, being the most coveted date. Additional popular dates are:
May 21, 2022

June 18, 2022

October 1, 2022

October 8, 2022
What does this mean for you? Couples may be competing for popular dates on the calendar in the summer and fall months. If your venue has the capacity to host more than 1 wedding at a time, be prepared to answer questions about how your team operates on multiple-wedding days. In addition, you may need to create a plan to incentivize couples to book dates in your slower months—in an attempt to balance your calendar.
Want to dive into the full report to gain even more wedding industry insights? You can download it here and tell your friends to do the same.
Photo Credit: hudzaqwan / Shutterstock.com
Let's grow your business together!
Start advertising on The Knot and WeddingWire, the top two wedding planning platforms.