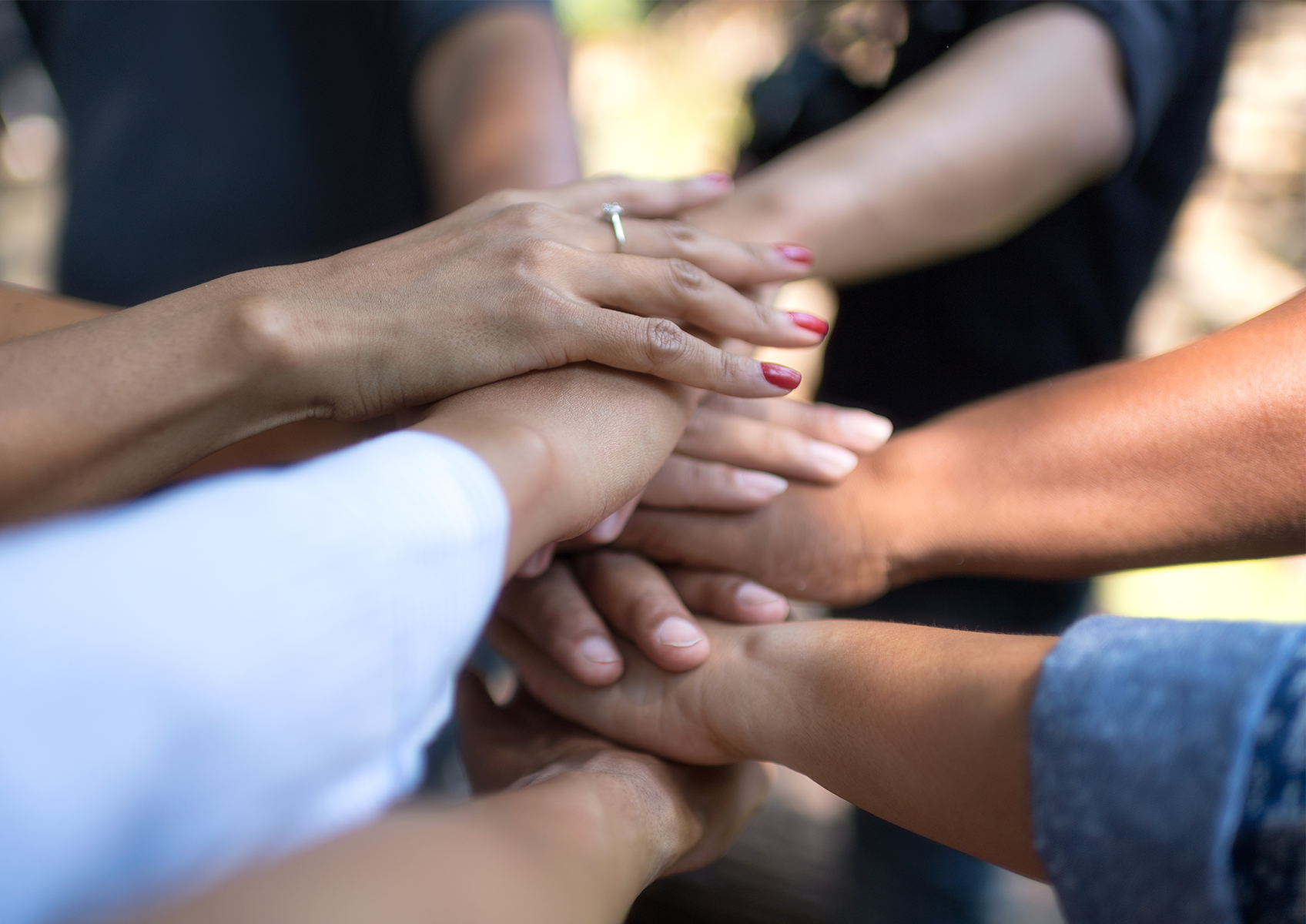 One of the great things about the wedding industry is that things are always changing. From changing trends in fashion to the traditions couples choose to include in their ceremonies, each year there is something different about weddings. But, the changes we see aren't always limited to the details of a celebration—the couples we serve change to. Over the years, this country has become more diverse, people have more space to be themselves, and what is considered "the norm" is drastically different than it was fifty years ago. And, while there is still a lot of work to do in terms of creating a world that celebrates everyone as they are, it is work we are all responsible for. So today, we wanted to talk about how you can make a commitment to diversity and inclusion and support all of your couples and fellow wedding pros along the way. Read on to learn not just why DE&I is important, but for tools to help you be an ally in every sense of the word.
What is diversity and inclusion?
What's the saying? The whole is greater than the sum of its parts. Well, when it comes to diversity and inclusion, it couldn't be truer. That's because when you put the two together, they really become something you do as opposed to nouns. You see, diversity and inclusion refers to the mission, strategies, and practices a person, company or organization puts in place in order to create, build, and maintain a diverse, equitable, and inclusive environment. And it is incredibly important because the world is changing:
DE&I (diversity, equity, and inclusion) is important to the wedding industry because the couples we serve are diverse. They come from different backgrounds, teach us about cultural traditions, and sometimes need us to advocate on their behalf. And, as couples are increasingly looking for wedding professionals who not only align with their values but whom they can be confident are going to truly support them in every way they need, making it clear your business is inclusive is an important step to take. 
"Adding a diversity and inclusion statement to your website is an important element to conveying your values to your clients as well as your staff, creative partners, and service providers. Your audience is looking for inclusive and diverse practices in all of your content, from imagery to language, but there needs to be an anchor statement of what you as a business believe and who you support. It's not enough to just have love in your heart for everyone. You need to actively show up for underrepresented communities with a pledge—and then always strive to back up that statement with real action. I want to stress that business owners should not add such a statement if it's not absolutely true and they cannot commit to standing behind these statements and training their team to do the same. At Equally Wed Pro, we teach wedding pros how to be authentically LGBTQ+ inclusive so they're not just going through the motions but actively engaging with the community the way we desire."
– Kirsten Palladino, WeddingPro and LGBTQ+ inclusive educator 
Use this diversity and inclusion statement template
Kirsten was kind enough to write this diversity and inclusion template for us to share with you in order to make your first step easy. Simply copy and paste it onto the about page of your website and customize it with your company's name.
We believe everyone should have the right to marry and have their love celebrated by all people and companies involved in their wedding. At [COMPANY NAME], our clients, employees, and colleagues can expect to be affirmed, included, and celebrated, no matter their gender, race, age, national origin, sexual orientation, gender identity, gender expression, size, socioeconomic status, education, physical and mental ability, and professional or life experience. We are an anti-racist, LGBTQ+ inclusive company committed to diversity and inclusion, and are committed to growing through active dialogue, diverse and inclusive hiring practices and partnerships, education and feedback. 
Ways to live your commitment to diversity and inclusion
After you've added a diversity and inclusion statement to your website, there are certainly other things you can do as a part of your commitment. From making sure you are using inclusive language to revising your mission statement, here are the next steps you can take in order to build an inclusive wedding business:
We can all work together to make the wedding industry a wonderfully diverse and inclusive one if we all make a commitment to it! If you'd like to take another easy first step, be sure to take the ally pledge today. 
Photo Credit: Little Pig Studio/Shutterstock.com