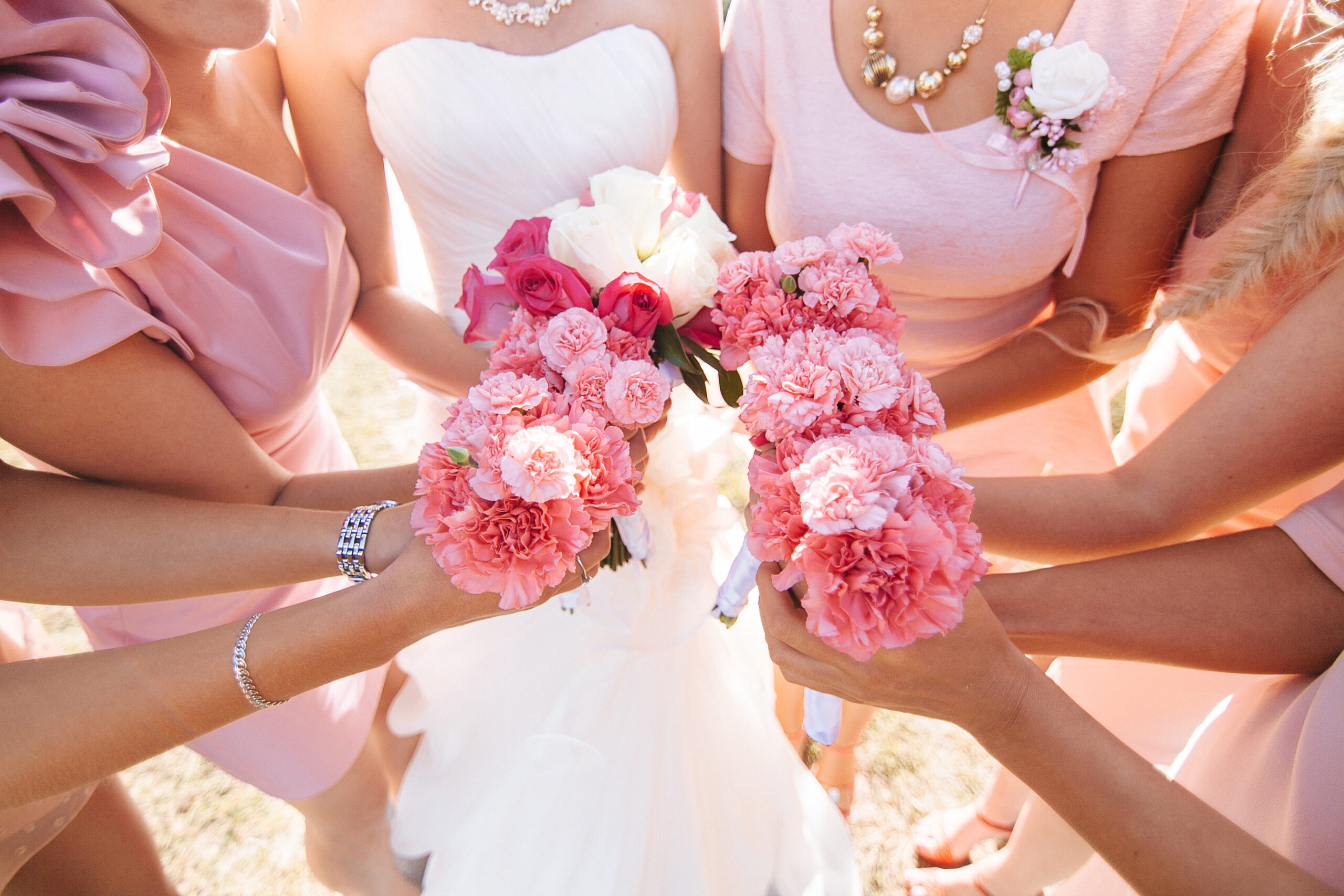 Must-know wedding industry statistics
This goes without saying, but florists are one of the most unique groups of pros in the wedding industry. Not only do they serve couples who are about to walk down the aisle, but they are also helping other clients celebrate key times throughout the year–they never get a break! That's why it's so important for florists to have all the data they need on their wedding clients so they can have all their ducks in a row on that front. 
To that end, we're breaking down the data we got from the Real Wedding Study to give florists a good look at what was important for 2021 couples so they can better manage their calendars, market effectively and book more weddings. Read on to learn more!
Flowers are still a huge priority for couples
Luckily, floral arrangements are likely still going to be a top ask for the majority of couples going into the next wedding season, as 68% of couples opted to book florists in 2021. When deciding which florist to book in their area, the top factors couples relied on were price (70%), photos (65%) and availability (50%). 
What does this mean for you? When attracting new couples, consider showcasing information that couples will want to know about your business before reaching out. So, don't be afraid to list your pricing and availability on your Storefront and website. Additionally, be sure to ask your past couples (or their photographer) for images of your finished pieces, so you always have recent examples to display.
Couples are planning their weddings on The Knot and WeddingWire
In 2021, 89% of planning was done online, with 75% of couples turning to wedding planning sites like The Knot and WeddingWire to research and book pros. As couples view Storefronts, they rely on overall review ratings (96%), photos (93%) and the total number of reviews (92%) to make their booking decisions.
What does this mean for you? You should have a presence on both The Knot and WeddingWire to ensure you are marketing your business most effectively. Additionally, your Storefronts should have recent reviews for your potential couples to look through so they can get a sense of your creative process, how your working relationship will play out and how much they're going to love your florals. 
Flower budgets
In 2021, the average cost of a florist was $2,300 (up from $2,000 in 2019). Of course, the actual price paid by individual couples varied widely based on things like the market where they got married, their pro's experience level and the products they opted for.
What does this mean for you? You may have already noticed, but the costs of doing business have been going up. And those increased costs are likely to cause you to change your rates. Learn more about how you can raise prices today so you can get ahead of the booking rush.
Busy season is in full swing
We're all feeling it–busy season is upon us. October, in particular, is anticipated to be the most popular month (17% of all weddings) with October 22, 2022, being the most coveted date. Other popular dates on the horizon are:
October 1, 2022

October 8, 2022
What does this mean for you? Your hands are, no doubt, full. So, when you get a chance, check out our mental health toolkit to decompress after a long day.
Want to dive into the full report to gain even more wedding industry insights? You can download it here and tell your friends to do the same.
Photo Credit: Happy image / Shutterstock.com