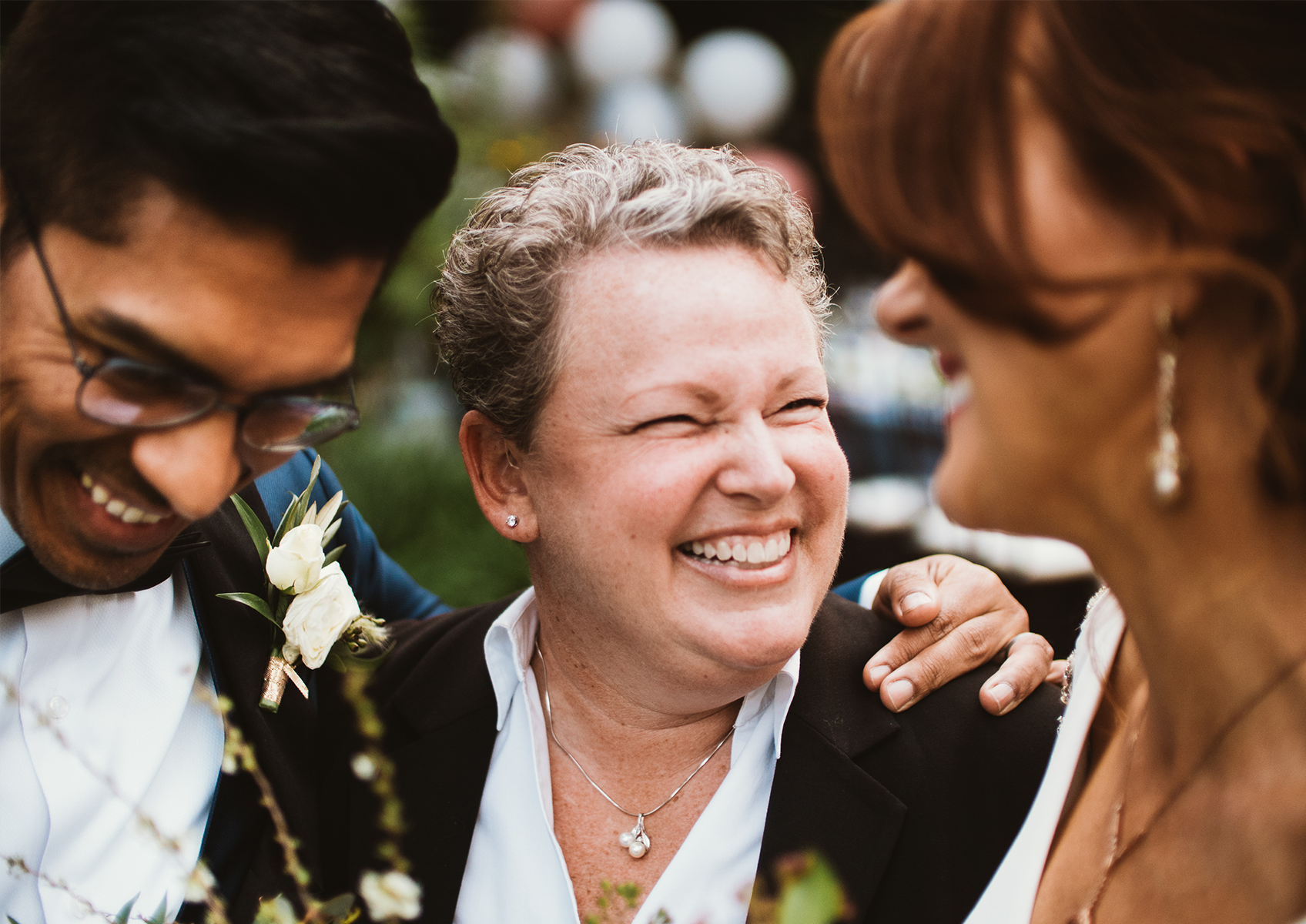 Whether you are working with your 100th couple or your very first, you probably understand how important getting everyone on the same page is. Maybe it's because that is how you operate or maybe it's because you've seen things go sideways; regardless, it's hard to create the wedding someone has always dreamed of when you can't effectively collaborate or share ideas. So today, we wanted to share our top tips to help you level up your communication skills and have great client communication from start to finish. Read on for actionable advice from us and one of your favorite WeddingPro Educators.
Great communication comes from great relationships 
There are some people who naturally have strong communication skills, but it is a learned skill for most. Because, unless you studied a subject like education or communication, being able to inform, inspire, and instruct people with your words can be a challenge. The good news? Being an effective communicator is really about making a connection—and you're in the business of relationships. 
Being able to create a strong foundation for the entire length of your working relationship with your couples really comes down to a few first steps. The first is to solidify your human connection during the booking process because (you've heard this before) people buy from people. Schedule your consultation call or meeting as a video or in-person since it is more conducive to creating a connection when you can see their face and read their body language; this also helps you experience your couple's personalities as well as their communication style first-hand. You can take everything you learned from the interaction and apply it to your approach moving forward. 
Pro-tip: Be sure to brush up on the basics of client communication to make sure your foundation is rock solid.
Establish expectations and set boundaries
As difficult as it may be (especially for the people-pleasers in the room), having clear expectations and setting strong boundaries is key to having great client communication throughout your relationship. It might push you outside of your comfort zone. Heck, it might even make you feel more than a tiny bit uncomfortable—but it will set you up for saying what you need to say, receiving the feedback you need, and having the time required to do your job and do it really well. How can you draw the hard line without sacrificing your client experience? Here are three things to set and communicate:
Your office hours. Your email signature and contract are great places to include this piece of information

Expectations about how long it typically takes you to reply to an email or return a phone call

The appropriate ways to contact you in non-emergency and emergency situations; should your couples email, call, text, or DM?
But don't think you're the only one with boundaries and expectations—your couples are very likely to have similar emotions about how they like to be contacted and when (they do have an entire vendor team asking for their attention after all). When you are having "the boundaries" talk, be sure to ask your clients for their preferences and boundaries as well.
Pro-tip: Just because you have boundaries doesn't mean you have to sacrifice on a warm and welcoming planning experience. Learn more about how to provide outstanding customer service without breaking boundaries.
Schedule meetings or calls well in advance
Most wedding pros and couples appreciate a little lead time and working advanced notice into your approach to client communication can help you build a great relationship and smooth process to boot. Now, we know things come up and that you cannot always execute on your plan exactly as you set it, but a communication plan with built in buffers is sure to be appreciated by all parties involved. Here are a few ways you can get everyone ahead of the game as well as give them time to communicate changes if they need:
If and when possible, communicate the milestones of your part of the planning process (think: important dates) to your couples so they know when they can expect to be more hands-on vs. not

Get in the habit of checking in to reconfirm the calls or meetings you set with clients and other vendors. If you do so a few days in advance, you can hopefully avoid last-minute cancellations
Though it might seem like you are thinking 100 steps ahead, taking this proactive approach gives you the time to reschedule calls and appointments if needed as well as plenty of time to prepare (and impress your couples). 
Pro-tip: WeddingPro Educator, Bethel Nathan, dove deep into the topic of client communication for us. Be sure to get her advice about how to communicate effectively with couples and save your sanity while you're at it. 
Photo Credit: Michael Bezman Photography