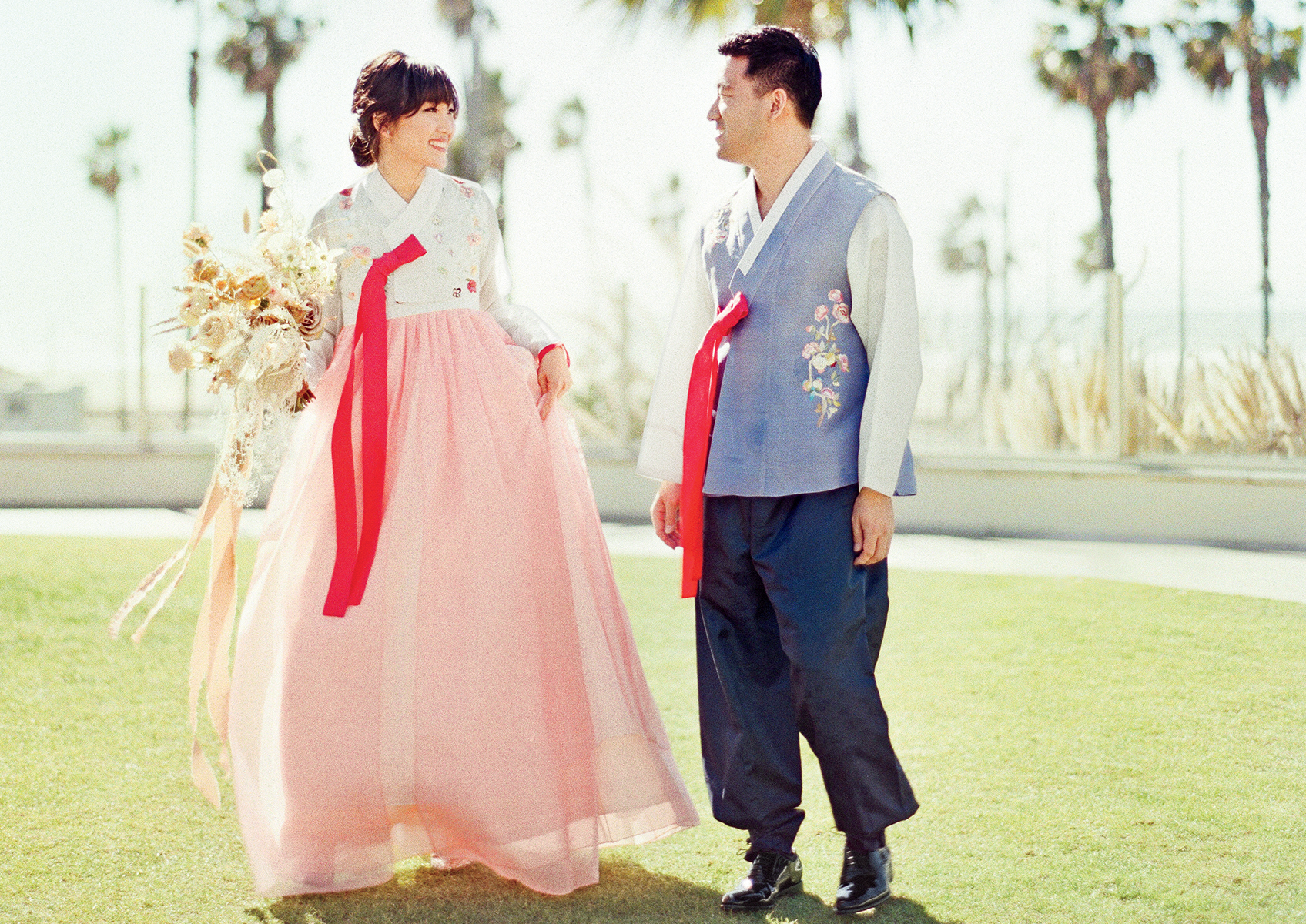 We spend a lot of time talking about the business of being in the wedding industry here on the WeddingPro blog. From advice about how to market your business to resources to help you build a profitable one, most of the articles you'll come across here are heavy on education and light on visual inspiration. But today, we thought it would be a wonderful change of pace to highlight some of the best wedding inspiration we've seen over on The Knot as a way to not just celebrate the amazing events this community creates but the wonderful couples you get to work with. Read on (and be sure to click through) to see the multicultural weddings we are loving right now!
Colorful (and food-focused) Sri Lankan and Jamaican wedding
Just as much as food plays a central role in many cultures, it can play a central role in weddings. Because food and weddings have a similar purpose—to bring people together. And we love the multicultural menu Adrienee and Jeevan planned with their caterer, Exquisite Catering and Events. Featuring Jamaican foods like rum-soaked black cake and jerk chicken to represent Adrienne's heritage and Sri Lankan dishes like brandied fruit-cake and chickpea samosas, we're sure that this wedding menu was a meal their guests won't forget.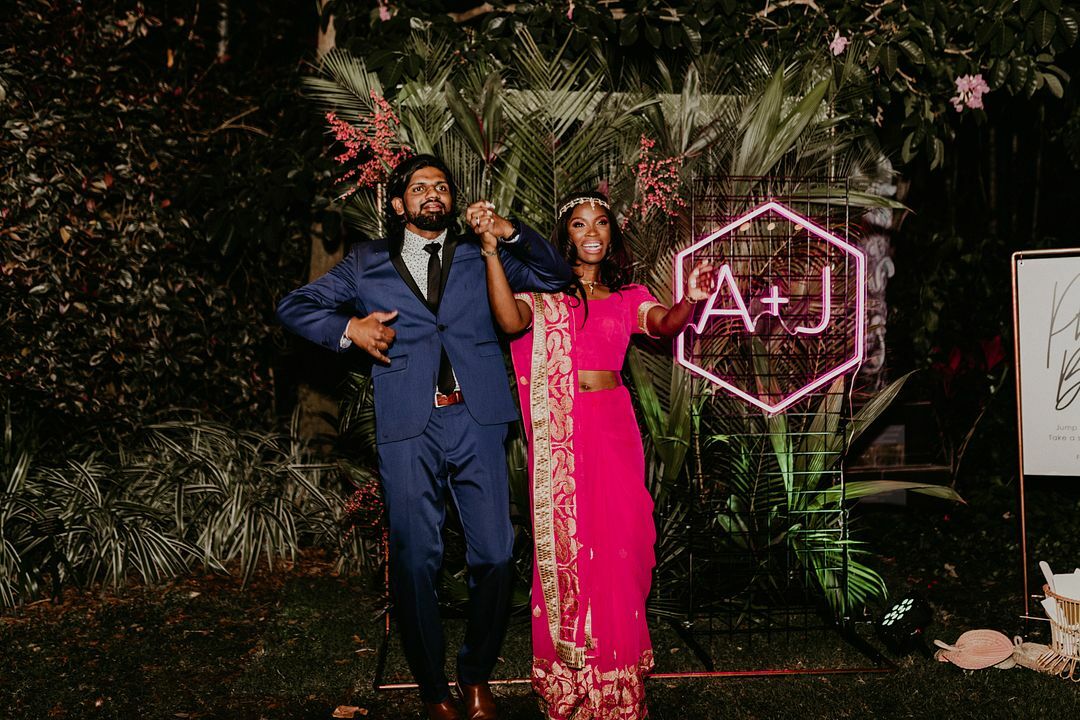 Photo Credit: Zulie Rego Photography
A Baraat at Cal Berkeley
It's always fun to see couples pick unique venues for their weddings and we think Sona and Matt's decision to host their Hindu ceremony at their alma mater was a great one. Matt entered the Goldman Plaza at Cal Berkeley on a golf cart for his Baraat (a groom's processional in a Hindu wedding ceremony) and the couple exchanged their vows overlooking the university and San Francisco Bay with the help of their wedding planner, Heart and Arrow Weddings.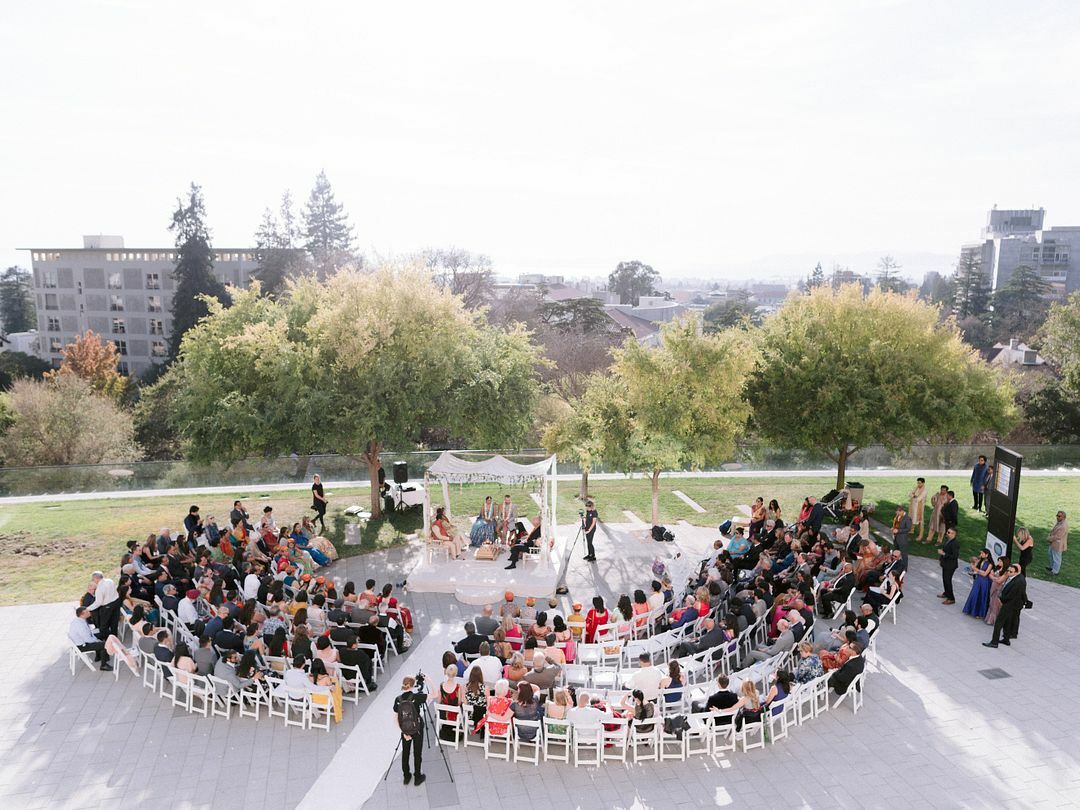 Photo Credit: Apollo Fotografie
A duo of languages for this Dominican and American wedding
One of the things that makes multicultural weddings so special is the fact that two families are coming together—sometimes without speaking each other's languages. So when Paola and Michael planned their wedding at the Charles River Museum in Boston, they made sure their guests would hear both Spanish and English. From a poem read during their ceremony to music played at their reception, this wedding was a beautiful celebration of two cultures.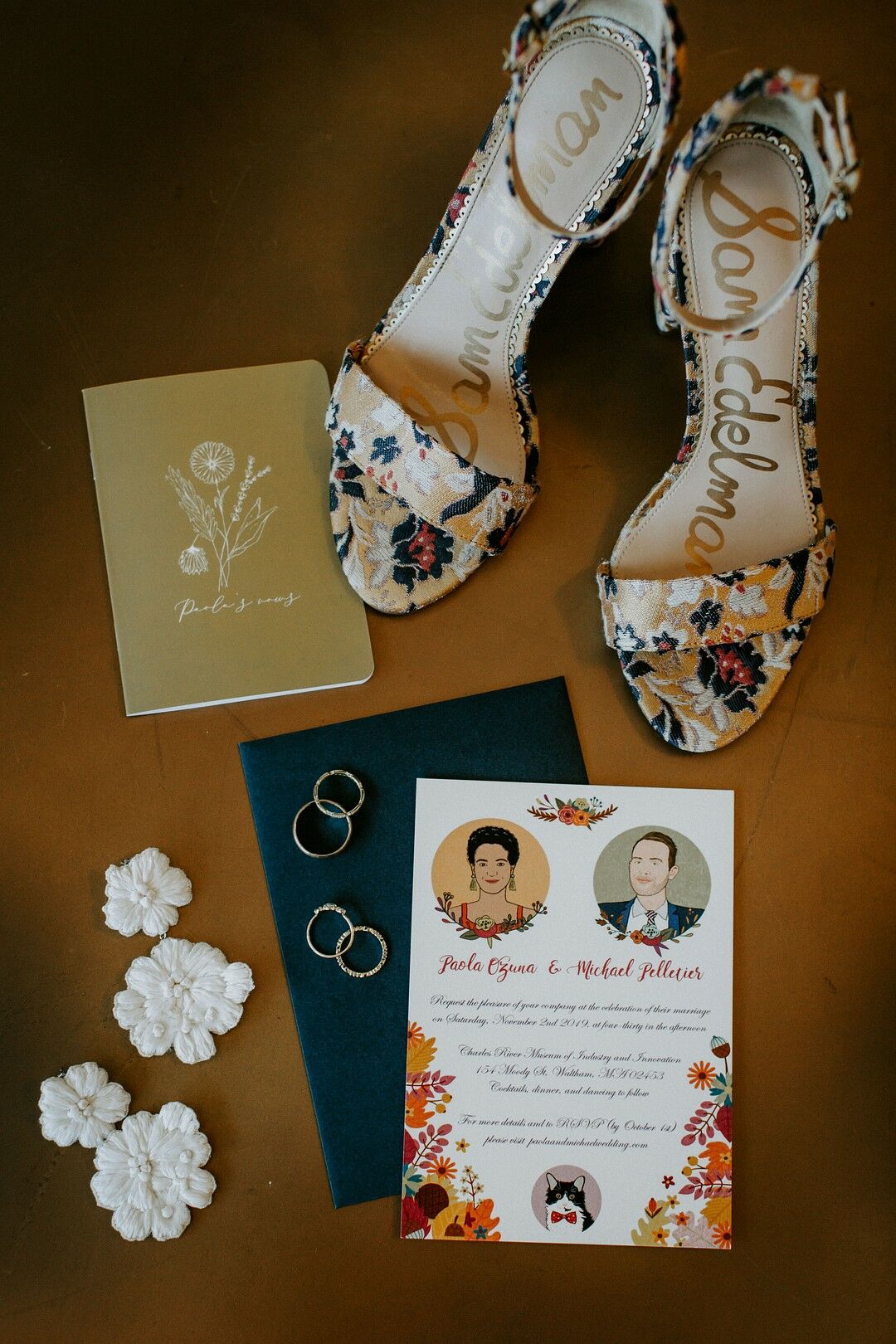 Photo Credit: Scarlet Roots
A Hindu-American wedding weekend
Planning a multi-day affair is always a challenge—but one that includes multiple traditions, wardrobe changes, and teaching a choreographed dance to? That was a challenge Jennifer Matteo Event Planning was ready for alongside Melissa and Mehul. With three days of cultural events that culminated in both a Hindu and American wedding ceremony, this multicultural wedding was rich in love, energy, and heritage.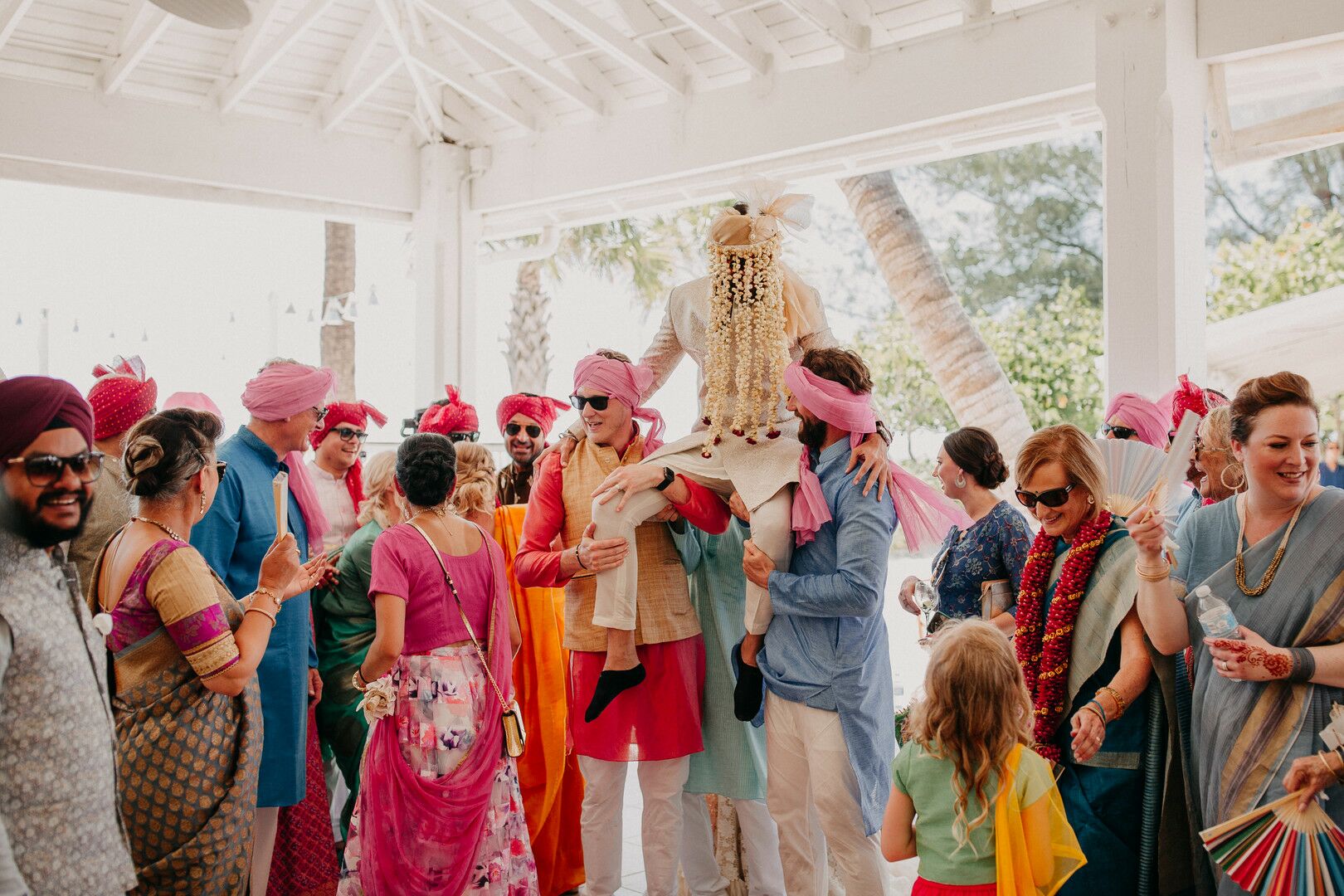 Photo Credit: Katelyn Prisco Photography
A multicultural wedding on their own terms
Sometimes multicultural weddings are a statement—specifically to buck tradition and celebrate every unique facet of a relationship. And, when it comes to making choices about what to include, it really is a very personal decision—ones that Alice and Mel did not take lightly. This couple wanted to make a statement that multicultural LGBTQIA+ weddings can be whatever the couple wants it to be and still pay homage to the cultures they were raised in. So what did they do? Got married in Spain, hired a drag queen, and incorporated a Chinese tea ceremony to make a wedding that was uniquely theirs.
Photo Credit: Miss Gen Photography
Showcasing their Southern roots at a Pakistani wedding 
There are some cultural traditions that have been a part of your family for generations and some that you gain along the way. So, when Kanwal and Shiraz thought about how they might have a traditional Pakistani wedding in a way that nodded to their roots in Texas and Missouri, they decided to plan their nuptials in a Southern-style barn. 
Photo Credit: The Marions
A German-Nigerian wedding
When Althea and Seyi planned the details of their wedding, they knew they wanted to showcase both her German heritage and his Nigerian one. And, we love the multicultural traditions they chose! The couple participated in a German log-cutting ceremony (meant to make the couple work together) as well as a Nigerian money dance (for good fortune).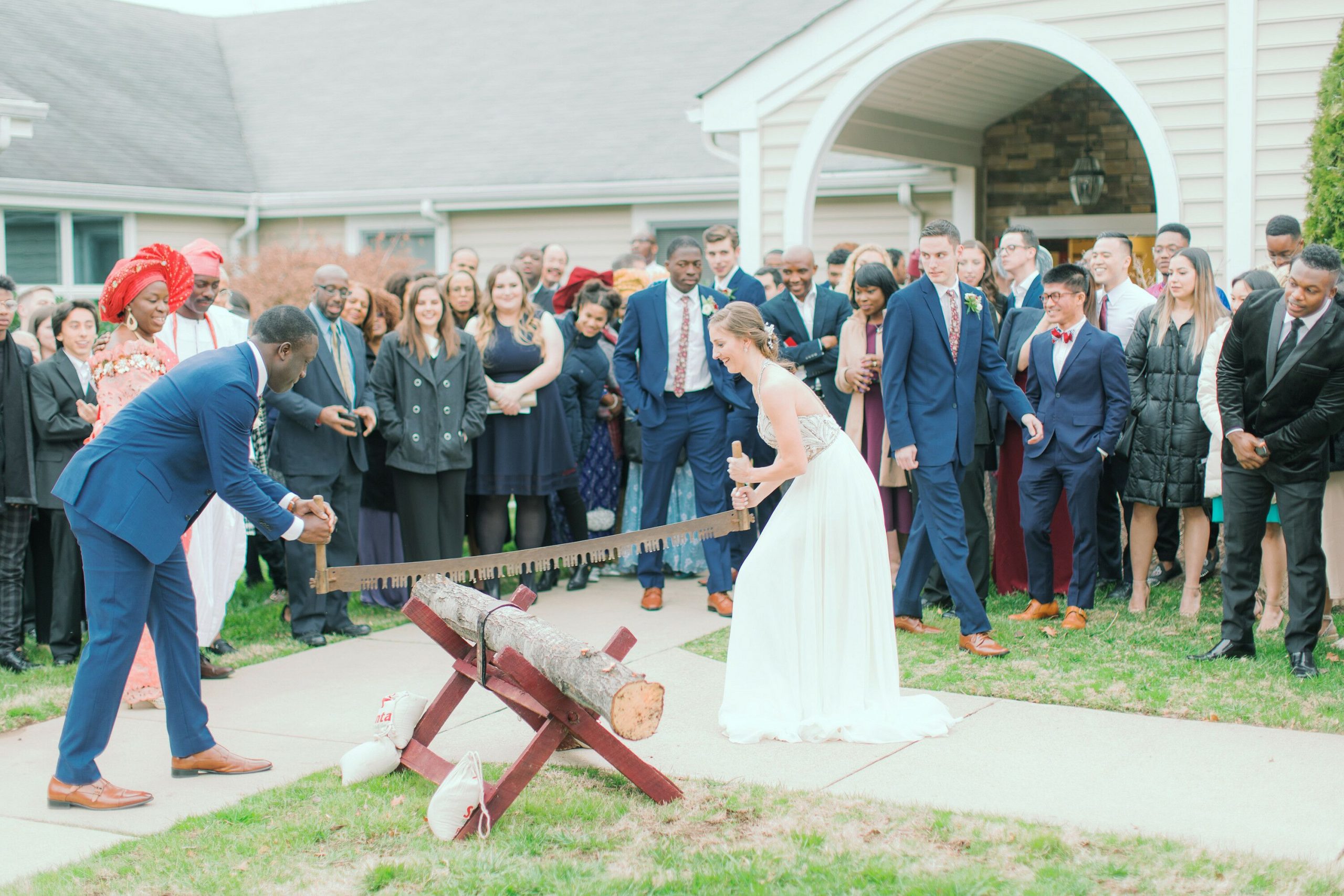 Photo Credit: Marshall Arts Photography
Inspired by these gorgeous multicultural weddings and curious about what you should be educating yourself about? We asked three pros for their advice about what you need to know about multicultural weddings to help.
Photo Credit: Natalie Bray Photography