Celebrating AAPI Month with Asian American-owned Businesses
By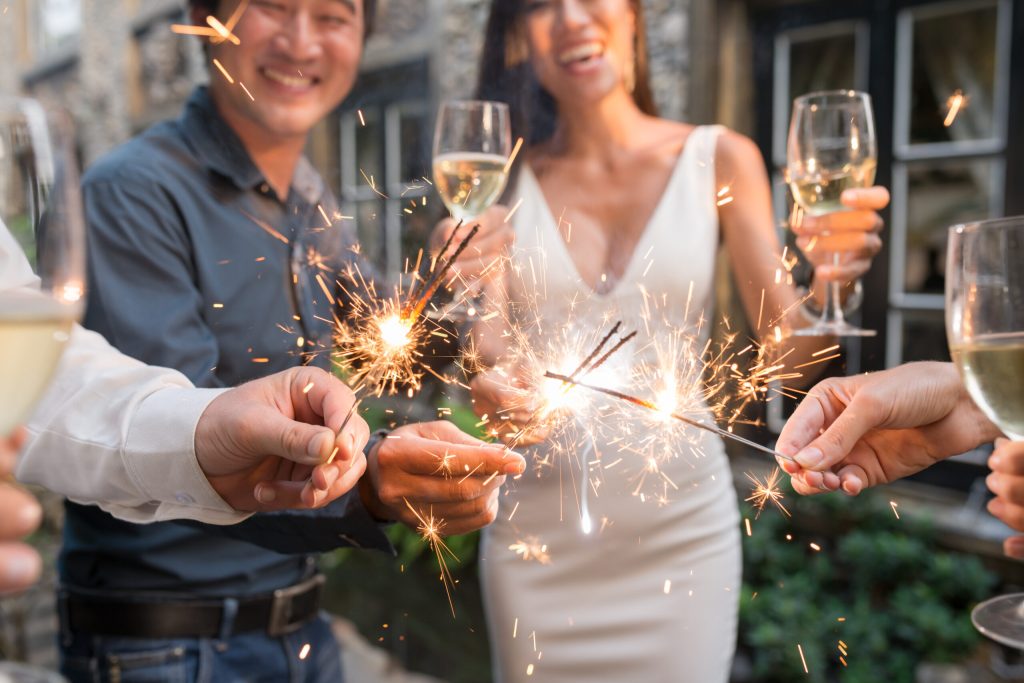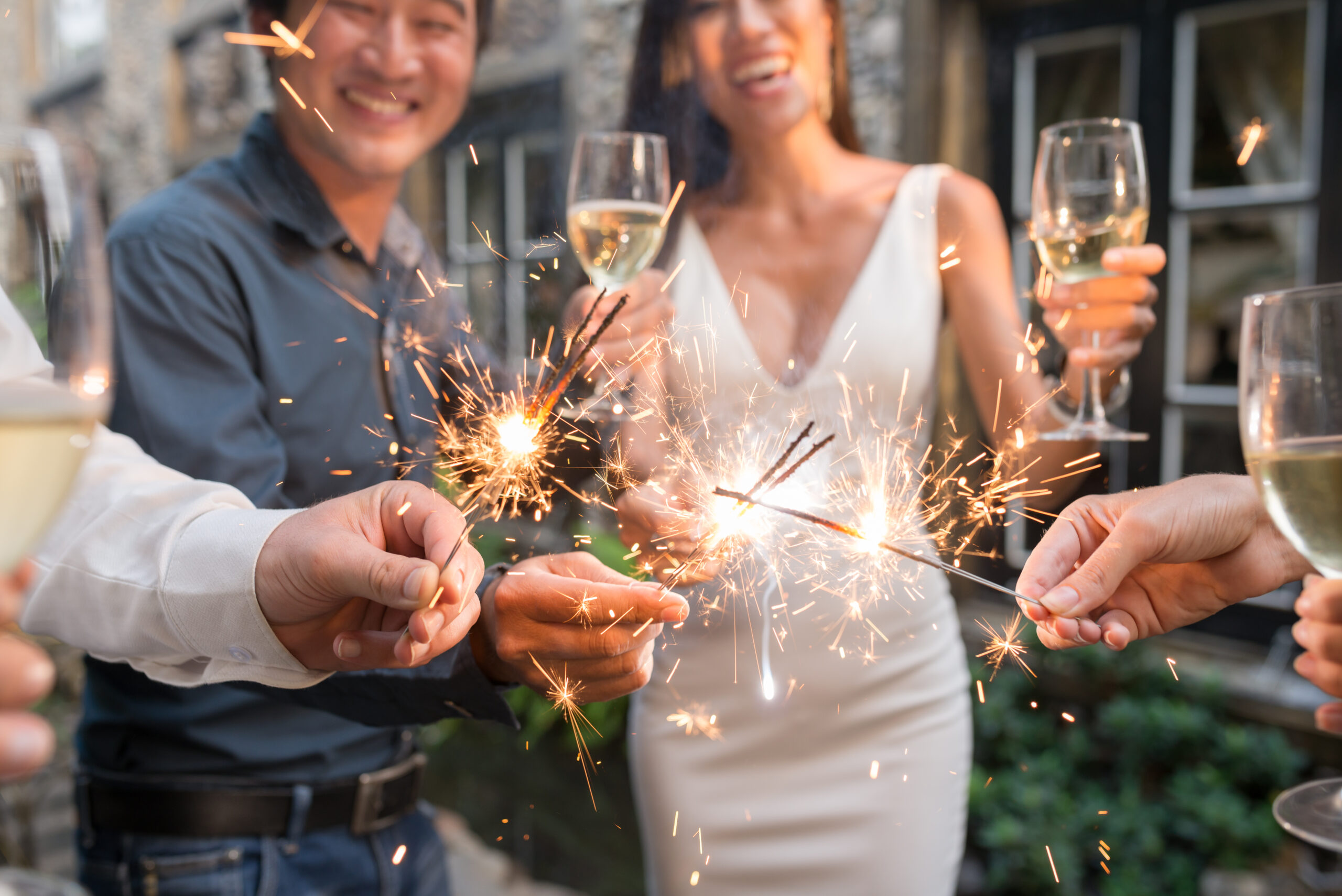 We love celebrating wedding pros, and who could blame us? There are so many businesses doing great things in and for their communities, and we'd like to shout out just a few of them here. So, follow along to learn more about four Asian American-owned and women-owned businesses that are making a name for themselves in the wedding industry.
live.love.create events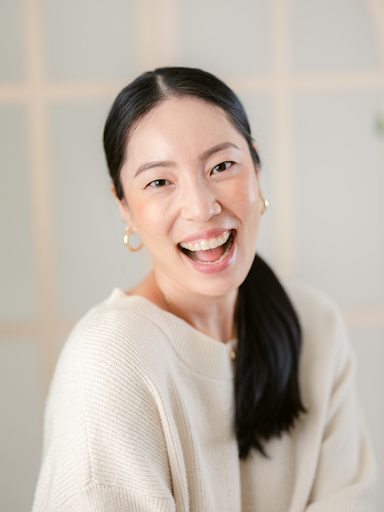 Photo Cred: Caroline Tran
live.love.create events is a Los Angeles-based boutique wedding business specializing in full-service event planning. Christine S. Chang, founder and principal planner, has extensive experience planning events and has a passion for bringing her couples' vision to life. Speaking of couples, here's what she said when asked about them.
How would you describe your favorite couples to work with and is there something you seem to connect with them over?
I love working with all types of couples but the ones that stay in my heart for years are the ones that incorporate their Asian culture into their wedding day. Being a Korean-American, myself, I live in two very different and separate cultures on a daily basis. We straddle between the two worlds and live in them both simultaneously. And what a great time to share our real world of being an Asian-American by incorporating a tea ceremony or wearing our traditional attire during a part of our wedding. At this time I seem to connect not only with the couple but also with their families as we pay homage to our parents and their parents' wedding traditions.
Learn more about live.love.create events by visiting their website and Instagram!
Silver Whisk Bake Shop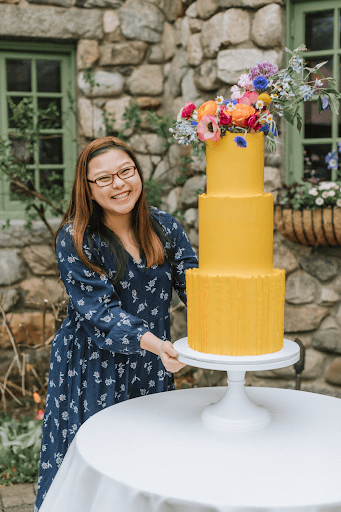 Photo Cred: Lena Mirisola
Silver Whisk Bake Shop operates in the Greater Boston area, supplying couples with unique and delicious cakes and confections for their events. Nancy Zhou, the owner of the bakery, was able to turn her passion for baking into a business and she's had a blast doing it.     
What do you know now that you wish you did when you started?
To have fun and stay true to yourself! One of the most important things I've learned from my business, from working with vendors and meeting all my incredible couples, is for us to stay true to ourselves and to enjoy the process. It's easy to say and hard to do sometimes though. A lot of us think we should be doing things a certain way–whether it's how we should be running our businesses, what services and products we should be offering, or how we should be planning a wedding that somehow ends up being more for our guests instead of ourselves. When I was approaching my business with this "should" mindset, it never felt right.
So much of what happens before the actual thing is the entire process leading up to it. Planning a wedding, sketching out a cake design and then creating it. These take a lot of time and energy. Reminding yourself to have fun and staying true to yourself makes it easier to make decisions, choose the right colors, design a stunning cake, and it's honestly just more fun. I firmly believe that adopting this attitude has helped me create a business I'll always be proud to look back on. This is what keeps me hustling happily.
Learn more about Silver Whisk Bake Shop by visiting their website and Instagram!
Ang Weddings and Events
Photo cred: Charlie Juliet
Founded in 2011, Ang Weddings and Events is a boutique event planning company based in New York. Focusing on client service, founder Tzo Ai Ang is dedicated to providing personalized attention at every stage of the planning process. Let's hear more about her relationship with her couples.
What is your favorite part of working with your clients during the planning process? On wedding day?

My favorite part of working with clients during the planning process is when we find the right fit between the client and their venue and vendors. When I am able to tap into what the client wants and find the perfect wedding professional to execute that aspect of the wedding, it is really exciting for me. It is sort of like being a matchmaker, but for wedding vendors!
On the wedding day, I love those few minutes I have with my clients just before they walk down the aisle. There is so much excitement and anticipation. I help to adjust their outfits, how they are holding their bouquet and remind them to smile as they step out. I also really love that moment in the dinner reception when the candles are all lit, the band has started playing, guests are walking into the room and I hear little gasps and "wows" as they see everything we have put together for the couple and their families.  
Learn more about Ang Weddings and Events by visiting their website and Instagram!
Soni Choreography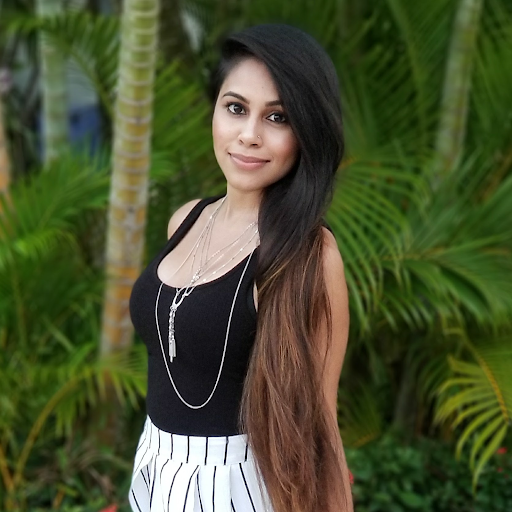 Photo Cred: Soni Choreography
Founded by Fellowship for Change 2022 fellow Soni Bhatia, Soni Choreography is a luxury wedding choreography company specializing in Indian Classic dance. Soni is passionate about combining elements of Ballroom, Bollywood, Latin and Folk dance to create beautiful choreography that will wow. 
Is there a particular moment or story that made you think being in the wedding industry was what you wanted to do?
Culturally, South Asian weddings are typically very grand, opulent affairs. Throughout my experience of attending my own family and friends' weddings, I usually can't help but notice how every last detail is meticulously planned and managed—except for one, the couple's first dance. All too often, first dances sadly end up as an afterthought. Every couple's first dance deserves the same level of attention as every other aspect of their big day. 
This is why I set out on my journey to help others dance confidently on their most special days. I work meticulously to assure my clients look poised and feel at ease on the dance floor. Dances tell stories, and I help my clients tell each of their unique stories elegantly. My love for dance and choreography coupled with my passion for making my clients look their very best has made this journey purposeful, and incredibly rewarding.
Learn more about Soni Choreography by visiting their website and Instagram!
Photo Credit: Dragon Images/Shutterstock.com
Let's grow your business together!
Start advertising on The Knot and WeddingWire, the top two wedding planning platforms.