Diversifying Your Network Webinar Recap: 4 Ways to Grow a Successful Business
By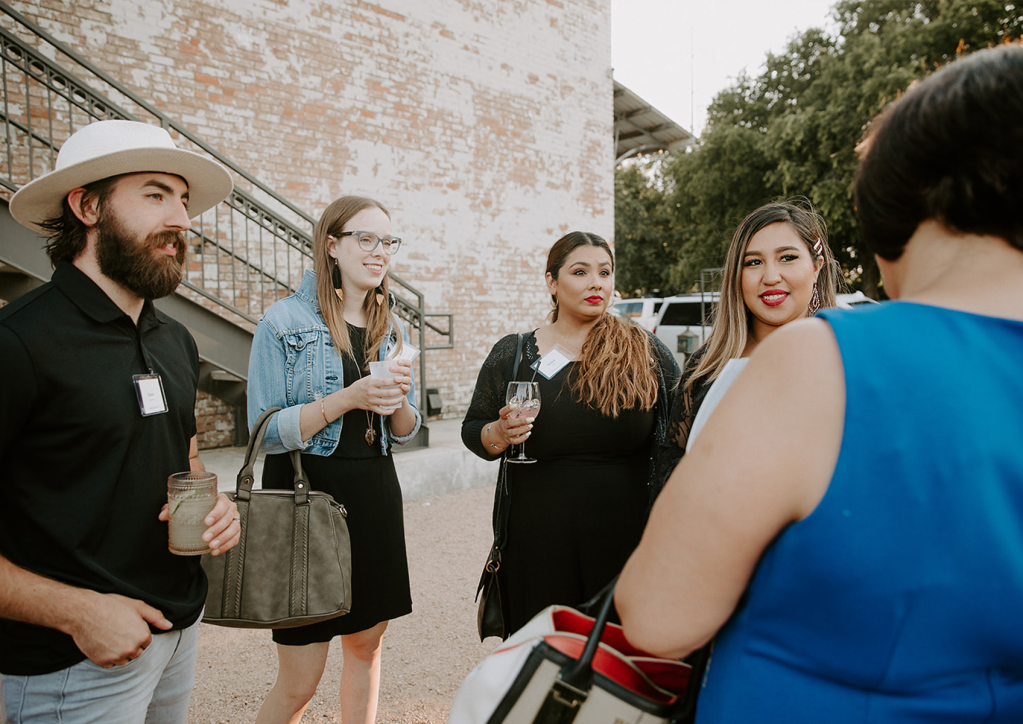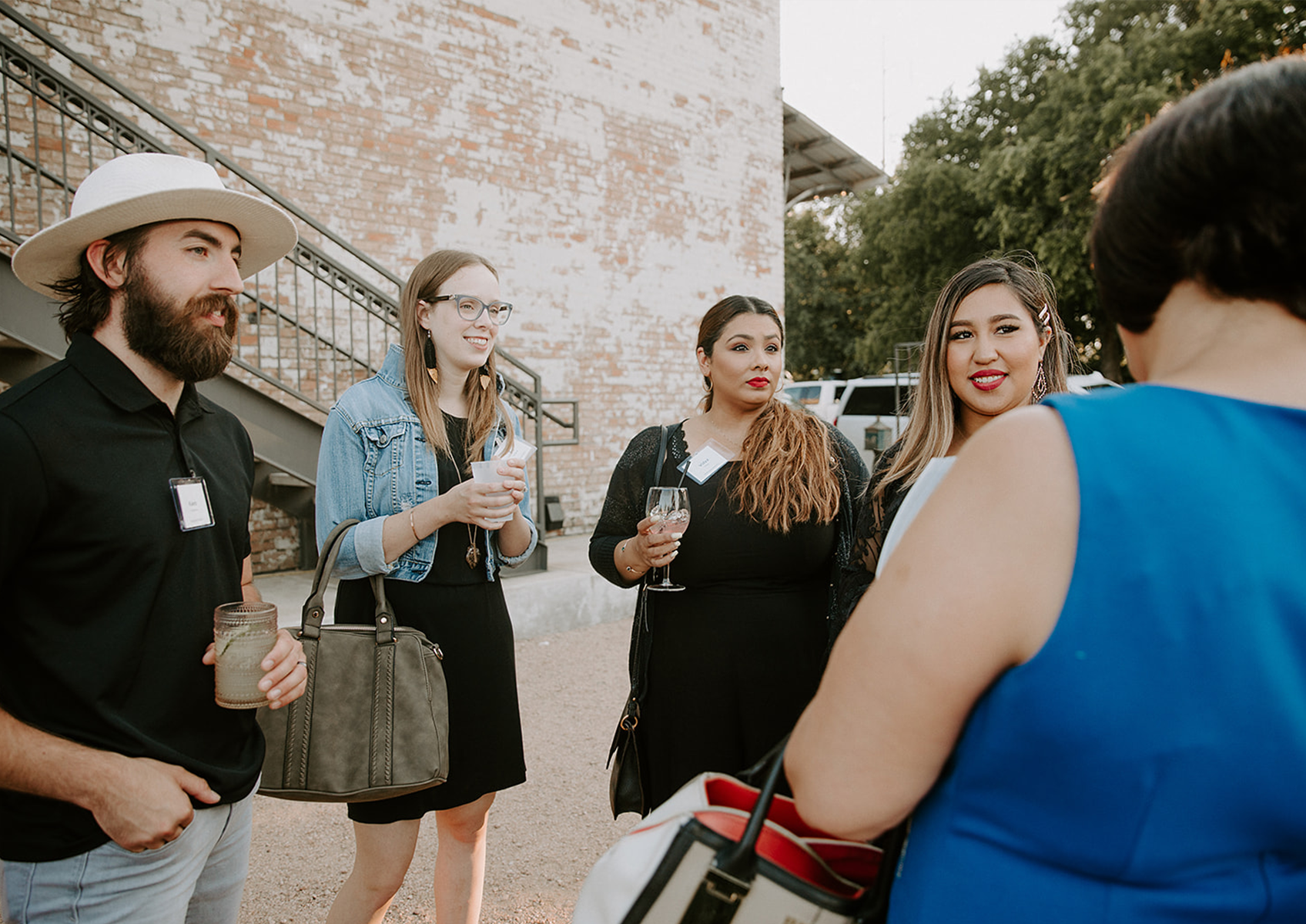 Diversifying your network is key to growing a successful business and brand. Thinking differently and getting creative with your network will help you connect with talented pros of different backgrounds and categories. 
That's why we brought in planner and WeddingPro Educator Lauren Grech of LLG Events for a webinar to gain more insight into building an inclusive network. Keep reading for the top takeaways including advice on how to collaborate with purpose, practices for short and long-term networking, and how to diversify your event marketing strategy.
Takeaway: Understand the Benefits of a Diverse Pro Community
The first benefit of creating a diverse pro community is that you'll widen your network. The more people you know, the more pros and couples you'll be able to work with. There is strength in numbers, and a diverse community will build a stronger wedding industry. "You'll learn about new techniques and different ways to apply event knowledge," says Lauren.
Another benefit of a diverse pro community is your ability to grow in new markets. You'll be able to expand your business opportunities into new regions. Lauren started out as a New York City-based planner and has now planned events in Bora Bora and Abu Dhabi. 
A third benefit is inclusivity. Today's couples are looking for diversity and representation in the wedding marketplace, including the pros they work with. When couples ask for referrals, you'll be able to introduce them to pros of diverse backgrounds and talents. 
Finally, we can learn so much from our pro communities. "By sharing knowledge within a diverse network, we open our minds to new perspectives and ways of doing. We can then use these learnings to educate the future of our industry and our couples," advises Lauren. Before working with a pro from a new culture or community, learn about their customs and traditions. 
Takeaway: Use Short Term Networking Strategies
Lauren breaks down her networking strategy into four phases: research and analysis, the follow up, building trust, and the ask. She uses social media and updated listings on The Knot and WeddingWire to find new, exciting pros in the industry.
      1. Research and Analysis
After finding a pro's contact information, introduce yourself and add a connection; this should be personal and specific to leave a lasting impression. Explain why you're looking to connect and what attracted you to their business.
      2. The Follow Up
After the introduction, make sure to follow up; this is the most important part of networking. Continue the conversation offline and spark new discussions. When you connect, you'll likely have a goal in mind. At first, see how your business can help the pro you'd like to connect with. Though it's tempting to immediately ask for referrals, start with a small favor like taking them out to dinner or helping with a photoshoot. 
     3. Building a Relationship and Establishing Trust 
Start by finding common interests and determining what the pro's needs are. Continue to document these in your Excel spreadsheet. You can continue the conversation by sending updates on exciting projects you're working on or articles they'd find interesting. Most importantly, make sure you follow up consistently. 
    4. The Ask 
Finally, after you've established trust, you can begin your pitch. Show the pro the value you provide and why you should invest time in each other. 
Need some ideas to get started? Here are five ways you can start collaborating to diversify your network:
Use various forms of media to collaborate with a new pro

Co-host an Instagram Live

Participate on a podcast

Write a guest or contributing blog for a niche publication in that community

Ask a pro from a new community to write a blog post on your website
Takeaway: Prioritize Collaboration over Competition
Collaborating instead of competing with other amazing pros creates a positive impact on your network and business as a whole. You can play to each other's strengths and deliver the best work possible. Collaboration will help you find pros that dare to be bold and different, something that can both inspire you and appeal to your couples. You'll also be exposed to pros in a different market, which can lead to new clients. "By working with diverse pros and learning about different cultures, you can explore and push the boundaries of possibility," says Lauren.
When collaborating, make sure there is a defined purpose for everyone involved. Build the narrative and establish the benefit you're looking for, whether it's exposure, features or entering a new market. Consider working with a new team or rotating teams for each event to partner with as many talented pros as possible. When considering who to work with, think about which target market you're looking to attract and the pro's connection to it. Finally, make sure the ROI for your business is worth it when entering into a new marketplace.
With social media, our networks have the ability to become much more extensive and valuable. It's important to verify who you're working with to ensure their business goals and reputation align with yours. Ask these questions to learn more about their process:
How do they envision this collaboration?

What is their process like and how can you enhance it?

What does success mean to them?

Does it mean getting more wedding leads? Exposure to new markets? Publicity in the media?
Takeaway: Show the Diversity of Your Couples and Network in Your Marketing
When marketing your business and events to future clients, they'll likely be looking for images they can relate to. Think about what your event media says about your business. "If you're sharing media for one type of audience, you are limiting your ability to reach new markets," Lauren cautions.
Then, take a look at your pro network to see if it's diversified. Are you working with the same pros over and over? Are you consistently tagging the same pro team? Working with different pros will allow you to cross-promote your work within various markets. Consistently reevaluating your network is important to keeping up with the ever-changing landscape.
If you weren't able to join us live for the webinar, or if you want to brush up on the content again, you can view the recording at any time.
Photo Credit: Madison Katlin Photography
Let's grow your business together!
Start advertising on The Knot and WeddingWire, the top two wedding planning platforms.