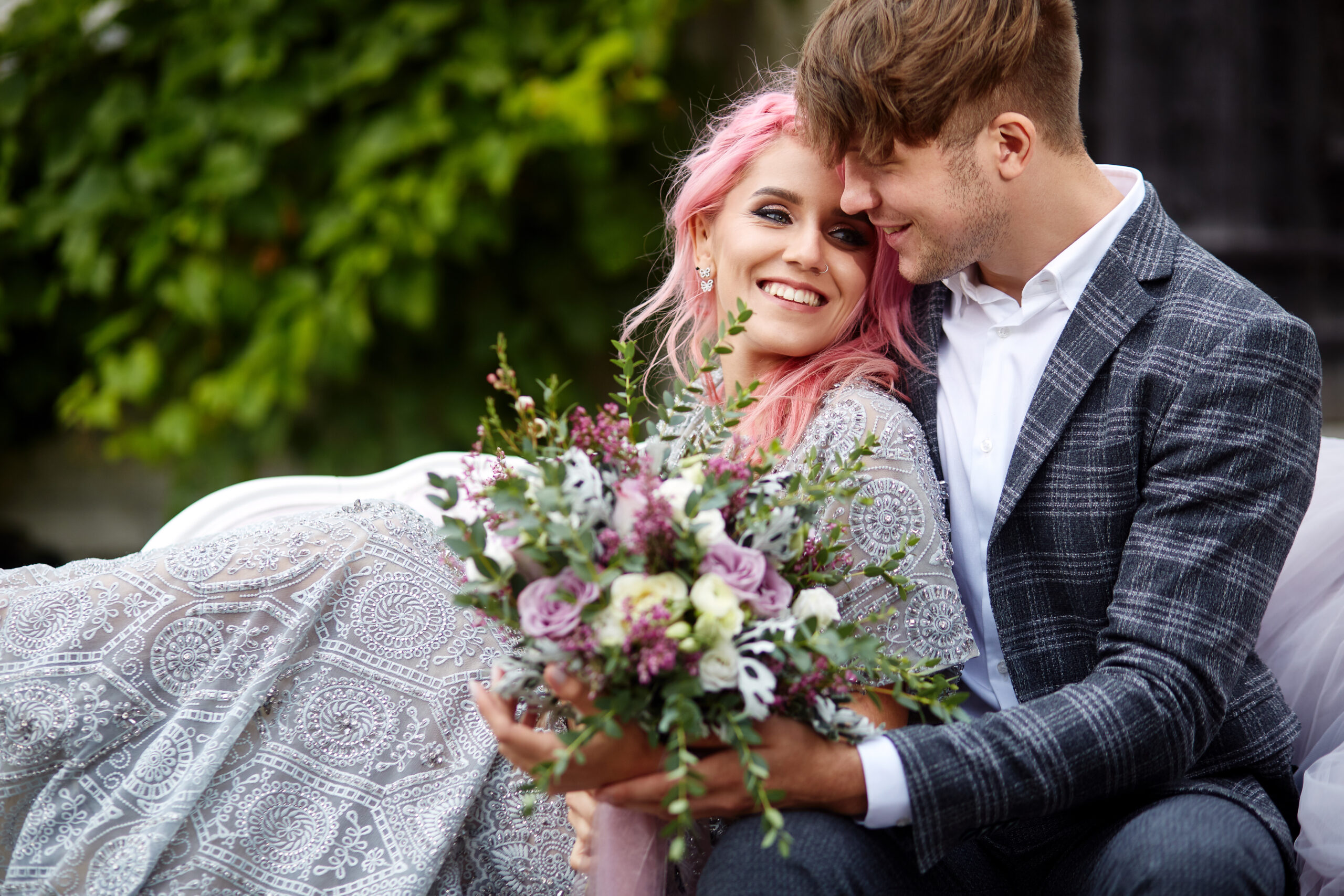 There has probably been an occasion or two when you've wondered, "What are they thinking?" And, whether it was because you didn't understand someone's reaction or were curious about how they came to a particular decision, you spend the time thinking about it because you know the answer holds valuable insight. Knowing the answer to this question as it relates to marketing? That's worth its weight in gold. So today, we wanted to help make you richer on the marketing side of things by answering the question, "What do couples look for in reviews on The Knot and WeddingWire?" Read on to find out what they are and then strategize ways to get them what they want.
Why your reviews on The Knot and WeddingWire are important
When it comes to the goals you have when marketing your business, getting potential clients to know, like, and trust you should be at the top of your list. That's because they are the keys that unlock the door to inquiries—and your reviews on The Knot and WeddingWire do just that. Everything your past clients include in the reviews they write helps future clients get both the quick impression they want and the deeper details they need. In fact, 78% of couples use reviews to decide who they are going to inquire with and 80% of couples use reviews to help them decide who to book.
"The overall rating gave me an initial impression of the vendors, but I would reach each review closely to have a more accurate context." – Female, 31 years
Pro-tip: There are even more reasons to add to this section but we've shared them before. Learn why reviews on The Knot and WeddingWire are important as well as 8 ways to get more.
How recent your reviews are
One important factor in your reviews is how recent they are—and 70% of couples told us they pay attention to how old or new a review is. And, the reality is that newly engaged couples are looking for reviews from newly married couples who worked with you in just the past few years. Why? It's pretty simple. Couples care about the age of your reviews because they know that people (and circumstances) change over time. New reviews give them an idea about what it's like to work with you now as opposed to what it was like 4 years ago.
How many reviews you have
We know that every wedding pro starts from the same place (read: with no reviews on their Storefronts) but making a point to ask every one of your couples for a review is worth the effort. That's because more is better when it comes to your reviews on The Knot and WeddingWire—for two reasons. The first reason is engaged couples who are searching for their wedding vendors in our marketplaces are doing research and want to read about what it's really like to work with you. From reading reviews about how organized and ahead of the game you are to where you might have some room for improvement (we all can always grow and change), a larger number of reviews paints a more robust picture of you and the level of service you provide. The second reason is about the numbers. Couples are looking for trends and outliers in the reviews they read in order to help them make a decision about whether or not to inquire, and they've told us how many reviews they read on average. The answer is couples read an average of 7 reviews for venues and photographers and 4 to 6 reviews for other vendor categories—pair this with the fact they want to see recent reviews and you start to see why more is definitely better.
Pro-tip: Download these email templates to help you work your request for reviews into your client experience with confidence!
Your negative reviews
Yes—couples are looking for your negative reviews. (A perfectly reasonable point in time to ask, "What are they thinking?") And, the reason is pretty straight forward. Couples are trying to get to know, like, and trust you through your WeddingWire reviews and reviews on The Knot so they want real and honest accounts of other couples' experiences. Those accounts often come from stories of working through a problem as opposed to when everything went without a hitch. In fact, here are two stats that might surprise you:
72% of couples are more likely to consider a vendor with a mix of positive and negative reviews than no reviews at all

63% of couples find your responses to negative reviews helpful
"We were always careful to read reviews when narrowing our search for wedding vendors. Any negative review that had to do with something we found very important led us to eliminate that vendor from our list. Some reviews we chose to take with a grain of salt because we felt the reviewer overacted or that issue was not as important to us." – Female, 28 years 
Pro-tip: Not convinced about negative reviews? Read this piece next about why your client reviews don't have to be perfect.
Client reviews are a powerful marketing tool and a great way to connect with future clients. If you're not already advertising with WeddingPro—let us help you make the most out of them with Storefronts on The Knot and WeddingWire. Contact us today and we'll walk you through the rest.
Photo Credit: IVASHstudio/Shutterstock.com