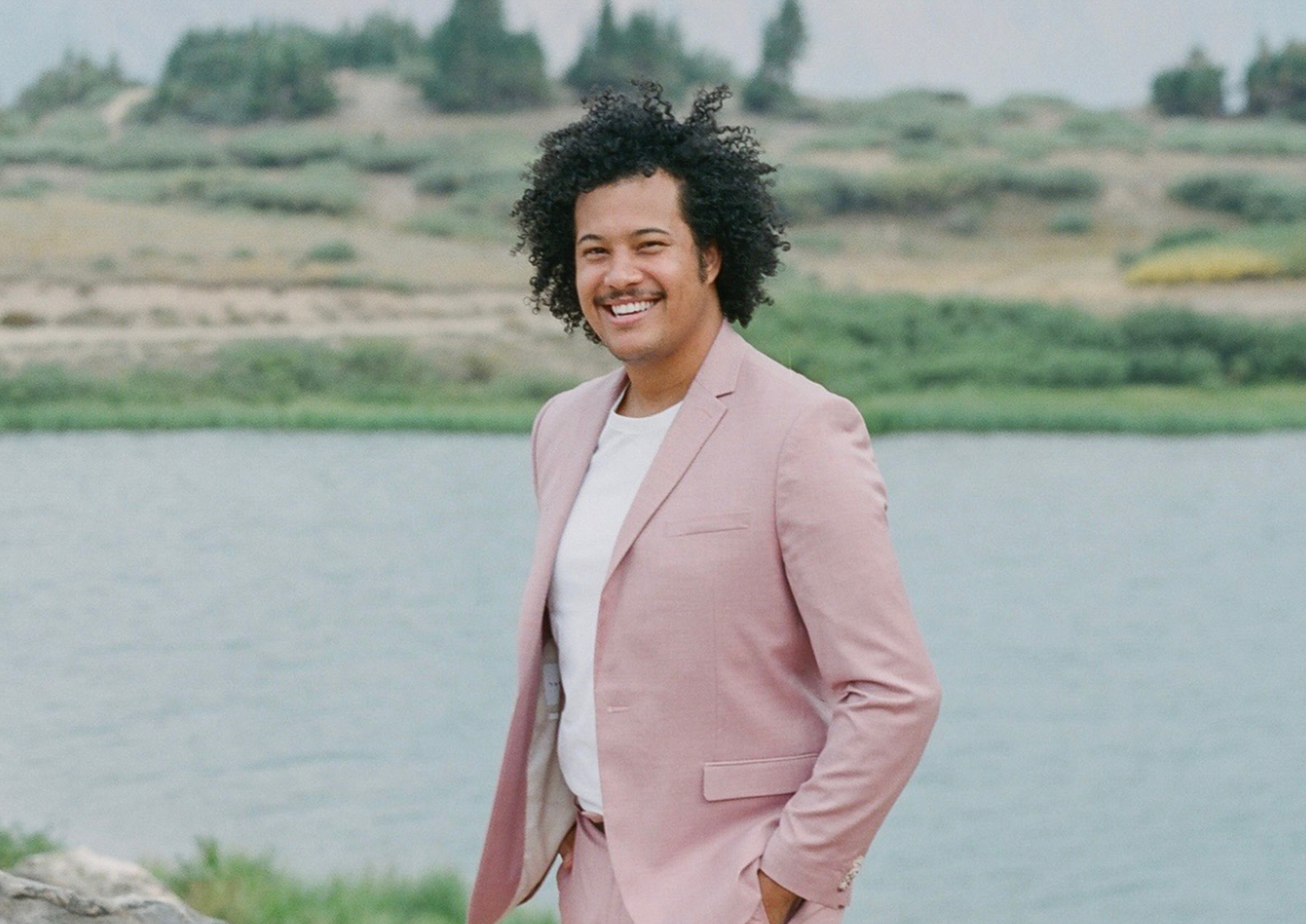 Finding yourself in a creative profession is sometimes just that. Because, more times than we can count, we've talked to pros who were scientists, engineers, and lawyers who all had busy (and intense) days and who all leaned on a creative outlet to keep themselves sane. That creativity is what lands so many people here in the wedding industry—a place where they can reinvent themselves, their goals, and do work that is as beautiful as it is challenging. And today, we are excited to introduce you to Shean Strong— a biochemist turned floral designer with a love of traveling the world (his lab coat has since been retired).  
Tell us a little bit about your company.
Shean Strong Design is an event and floral design company. Shean is a floral and event designer but, more importantly, a true romantic who still believes in beautiful ideas, moments, and designs. Shean's unique approach to design is a true reflection of the client and their personalities. Over the years, Shean has curated relationships with many great vendors and his work and refined style can be seen in many online and print publications.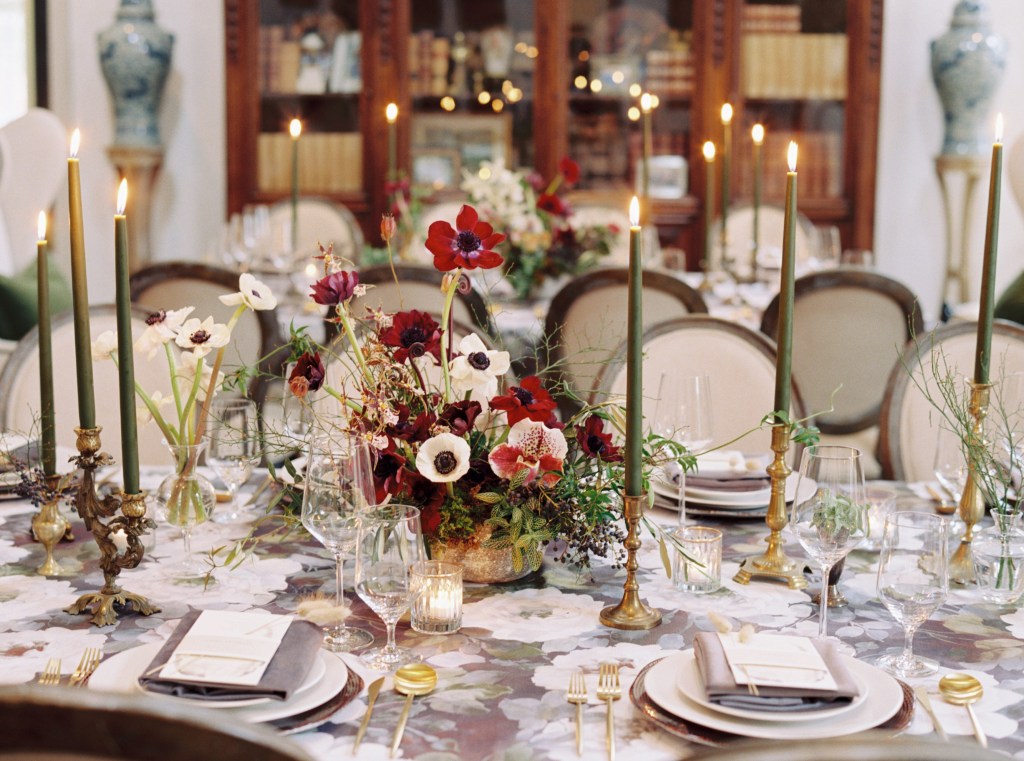 Is there a particular moment or story about why you decided that being in the wedding industry was what you wanted to do?
I wish there was this grand moment in which I knew I was going to be an event designer! I sincerely started this as a way to express a bit of creativity (it was a side hustle) and I took a leap of faith to pursue this full time 6 years ago—and it was the best decision I've made. My first wedding was for a friend and I ended up booking two weddings at that wedding. It was exciting, but I never imagined this going farther than something I did to help friends and family. 
How would you describe your favorite couples to work with and is there something you seem to connect with them over?
I love couples who trust us. They hand selected us because they believe we can take the subtle nuances they share and bring them to fruition as something that represents the two of them. The common thread is trust. We are working together for quite some time so it's imperative we have a great relationship. I'm honest and upfront and if I don't like something or it has been done so many times before, or it doesn't fit the feeling of their day, I know they trust me to tell them. I want them to be upfront and honest too because this is their wedding and I want it to be a reflection of them. 
What is something from a typical day that might surprise people?
People always assume I have flowers all throughout my home and, the reality is, I rarely do!
What is your favorite part of working with your clients during the planning process? On wedding day?
I sincerely love the moment when we first walk through their design board—the creative process is so exciting! It's a combination of hearing the client's ideas, pairing them with my ideas and all in a visual form for the first time. On wedding days, it's a tie between handing the bouquet to the bride and having a few moments to walk my clients through the reception before the guests make their entrance.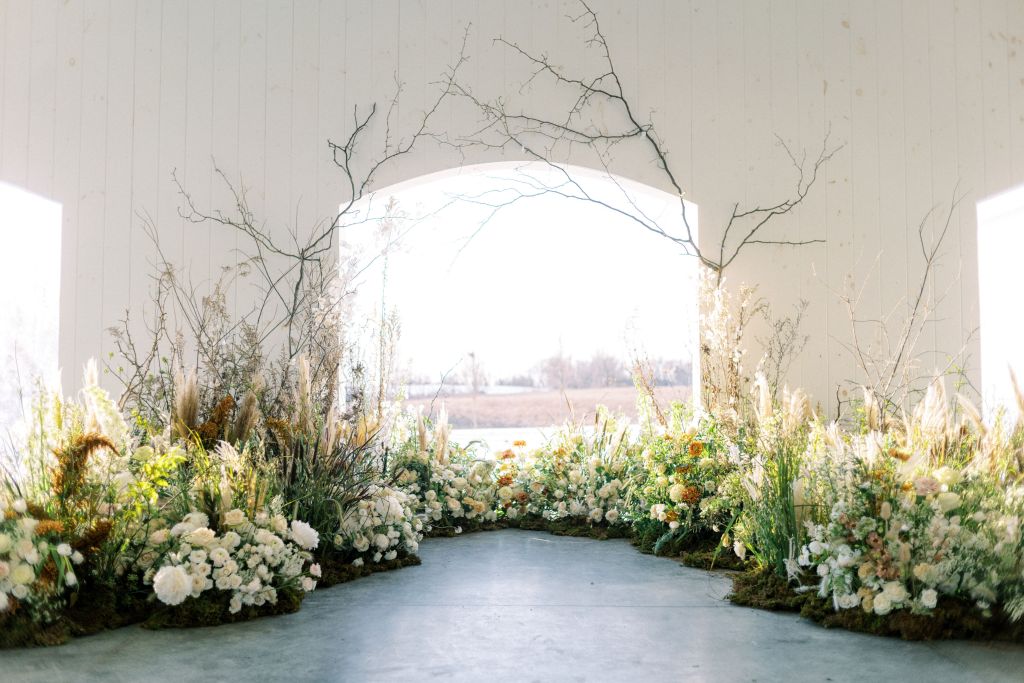 I stand for…intentionality   
My clients are…refined, relaxed, inviting, and effortless yet intentional.
If I could…move anywhere tomorrow I would be in Florence, Italy. 
One time I… packed my bags and decided to travel across Europe for a month. 
Looking back, what was the most important thing you did in your first year that ended up setting you up for success? And, what has been the thing that has helped you level up since?
The most important thing I did was make sure my communication with my potential clients was clear, concise, and as streamlined as possible. It is very important to look through your consumer's lens and see how you're coming across. This approach helped me scale up my business in a quick time frame. People are investing a lot with you and you have to have that confidence and open communication in order to create a great working relationship. 
Once you've reached a goal, how do you decide what goals to set next?
I don't think I'll ever reach my goals and I mean that in the best way possible! As soon as I'm close to the finish line on something I'm working towards, I've already planned something bigger and better to focus on. I think this has been the driving force behind my work. My process in looking for the next thing is really looking for things that I know I can do, just on a much larger scale.
Tell us about a pivotal moment you have had in the last year. What was the impact it had on your and your business?
I think the biggest impact has been having to manage the changes that have taken place because of COVID. When I realized events were coming to a stop for a while, I found it to be a bit of a blessing in disguise. It was my time to take that opportunity to do all the things I told myself I needed to get done: update on my website, work on online marketing, refresh my contracts, and all the things in between. It's a terrible pause for our industry and many others, but I think it's imperative to take that time and turn it into a positive!
My secret trick for my bouquets are zip ties.
What is the one business project you just can't seem to get done?
I teach floral design workshops all over the world and our courses usually consist of around 20 attendees where they learn about business, pricing, how to create my signature style of bouquets, and centerpieces and we all come together and work on a large scale floral install. Right now, I'm working on an online workshop and because I want this to be perfect and it's taking a bit longer than expected. But that's alright because I want each attendee to have the best online course available to them.
What do you know now that you wish you did when you started?
I fell into a trap early on thinking I wasn't good enough. I constantly compared my work with people I admired. I tried to design like them or use their color palettes as inspiration, and my business was stagnant. Those designs were not a reflection of me and it wasn't until I started to design for myself that I started feeling happy with my work. To everyone out there trying to find their own creative voice, do what YOU want and your aesthetic will come! 
5 years from now, where do you hope to be?
5 years from now, I think having a collection at Target would be great! That or a TV show walking people through the ins and outs of a wedding day. Who knows?!?
If you want to connect with Shean and be inspired by his artful designs, you can find him on Instagram at @sheanstrong. 
Photo Credit: Laura Murray, Kelly Berry Photo, Nicole Clary Photo