How Being Authentic Goes Beyond Her Brand for This Beauty Artist
By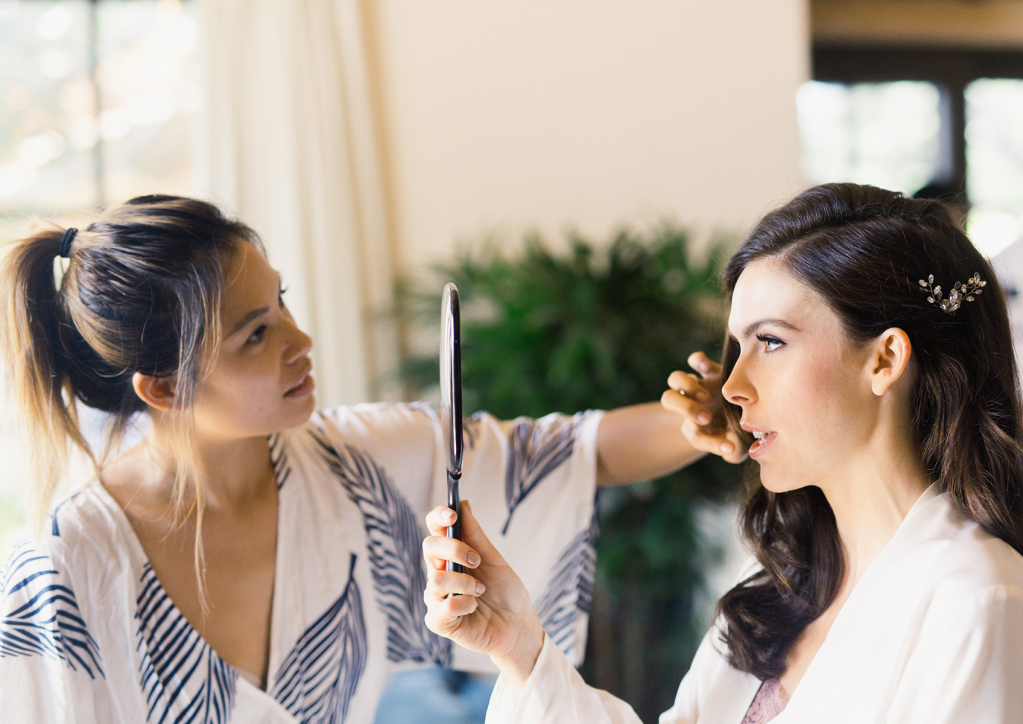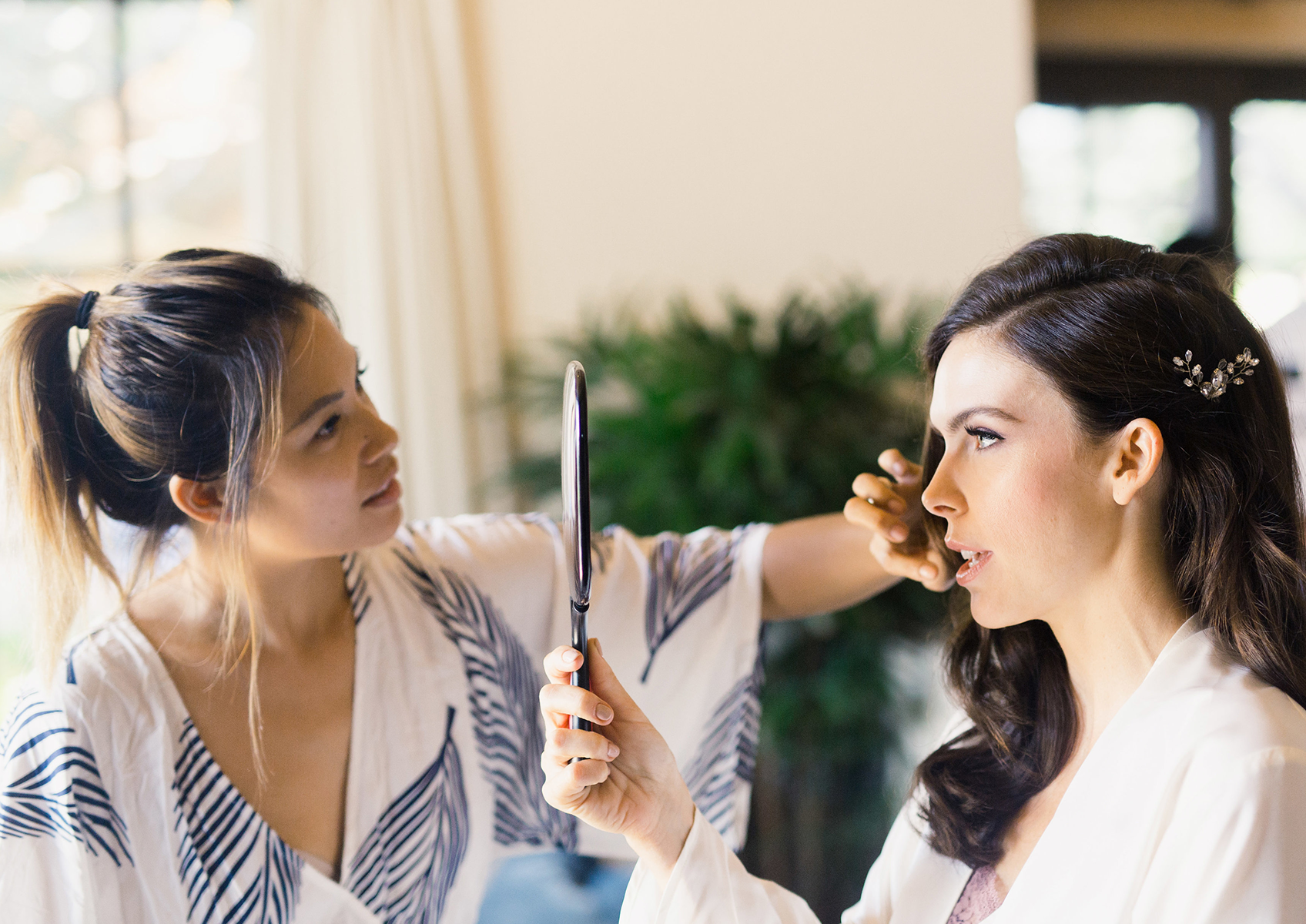 When it's your job to help someone feel at their best, one thing comes before all else—knowing how to connect with people. Because, if you don't know how to dig and uncover someone's real emotions and thoughts about something, you aren't going to help them get to that pinnacle. We all learn how to do this in different ways and, nine years ago, Stacey Triplow decided to pivot from digging in order to make quota to digging in order to make people feel confident on their big day. And today, we are excited to introduce you to her, her story, and all the ways being authentic in her approach has helped her keep pursuing her dream—nearly a decade later. Read on to meet the woman behind Beauty by Stacey!
Tell us a little bit about your company.
Inspired by a desire to enhance womxn's natural beauty, Beauty by Stacey's signature style is effortlessly feminine and authentic yet modern. Based in San Diego, she draws inspiration from her love of international travel and fashion and combined with her passion for continued excellence, sees her clients transformed into their best selves. 
Is there a particular moment or story about why you decided that being in the wedding industry was what you wanted to do?

I think the wedding industry naturally aligned with my aesthetic. I've always had an affinity for bringing out someone's natural beauty and keeping it authentic to them. I was in sales in my previous professional life and it helped set me up for working with all types of people and personalities—something that is a MUST especially on wedding days!
Looking back, what was the most important thing you did in your first year that ended up setting you up for success? And, what has been the thing that has helped you level up since?
There were a few things, actually. 1) Working with my husband who was very well versed in website building, SEO, advertising, etc. Because I had his help, I had a head start in growing my business organically and having my clients find me quicker. 2) Networking with photographers, venues, wedding planners, and others in the industry. Making a name for yourself early really helps, especially in smaller markets. 3) Finding out who you are, what your business represents and your aesthetic—setting the tone early for my business was integral for growing my brand.
What do you know now that you wish you did when you started?
It's okay to say no.
Once you've reached a goal, how do you decide what goals to set next?
Goals often present themselves in a natural progression and I've always found there is a path set if you just look for it.
Tell us about a pivotal moment you have had in the last year. What was the impact it had on your and your business?
Last year I decided to offer bride only packages, while my team takes care of everyone else. The change was purely financial and some might not think it would be the step in the right direction. But, I wanted to align myself to find more balance in my life, while also being able to concentrate on fully investing myself in the bride.
I stand for…authenticity.
My clients are…fun-loving and joyful.
If I could…chaaaaaaaaaange the world (a la Eric Clapton!)
Tell us about a time you actually did a happy dance!

I'm always dancing—haha!
What inspires you and your work?

I am constantly inspired by the artists I work with —on my team or new artists I've met working on set or on weddings. Makeup and hair is a subjective art and art is personal and moves people in different ways. Seeing an artist work is one thing, but understanding how they see it and translate it is another. So, being able to see the process unfold in different artists is always so inspiring to me.
How would you describe your favorite couples to work with and is there something you seem to connect with them over? 
Quite typically I work 100% with the bride and, every so often, I have the honor of meeting the groom. My couples are usually really down to earth, humble, and soulfully joyful. Sometimes we'll connect over camping, hiking, or travel. Other times it'll be over England or cats. It's really a coin toss!
What did you do to get through a particularly challenging time in your business?
Finding other aspects of my business to grow into—evolution is important!
What is your favorite part of working with your clients during the planning process? On wedding day?

My favorite part of working with my brides during the planning process is the collaboration in designing their bridal look. While most have inspiration photos to guide us, really tailoring it to their face shape, skin tone, hair type, overall personality, and wedding brings everything to life. On the wedding day, it's recreating what we've done at the bridal preview and seeing them light up!
The most important investment I have made in my business is…

continuing education, in all aspects of business.
What is something from a typical day that might surprise people?

Just how quickly time flies the morning of a wedding. During the planning process, I always put a beauty timeline together based on the amount of services, scheduled end time, and how many other artists will be with me. Sometimes it may be shocking how early we have to start, but my brides and their parties usually comment on how quickly the time passes! Yes, we really do need that much time, but at least you'll be having fun during it!
Need a little motivation to get dressed today (even if you're working from home)? Follow Stacey on Instagram at @beautybystaceymua and you'll be inspired to get ready right quick!
Photo Credit: Lauren Kinsey Photography
Let's grow your business together!
Start advertising on The Knot and WeddingWire, the top two wedding planning platforms.