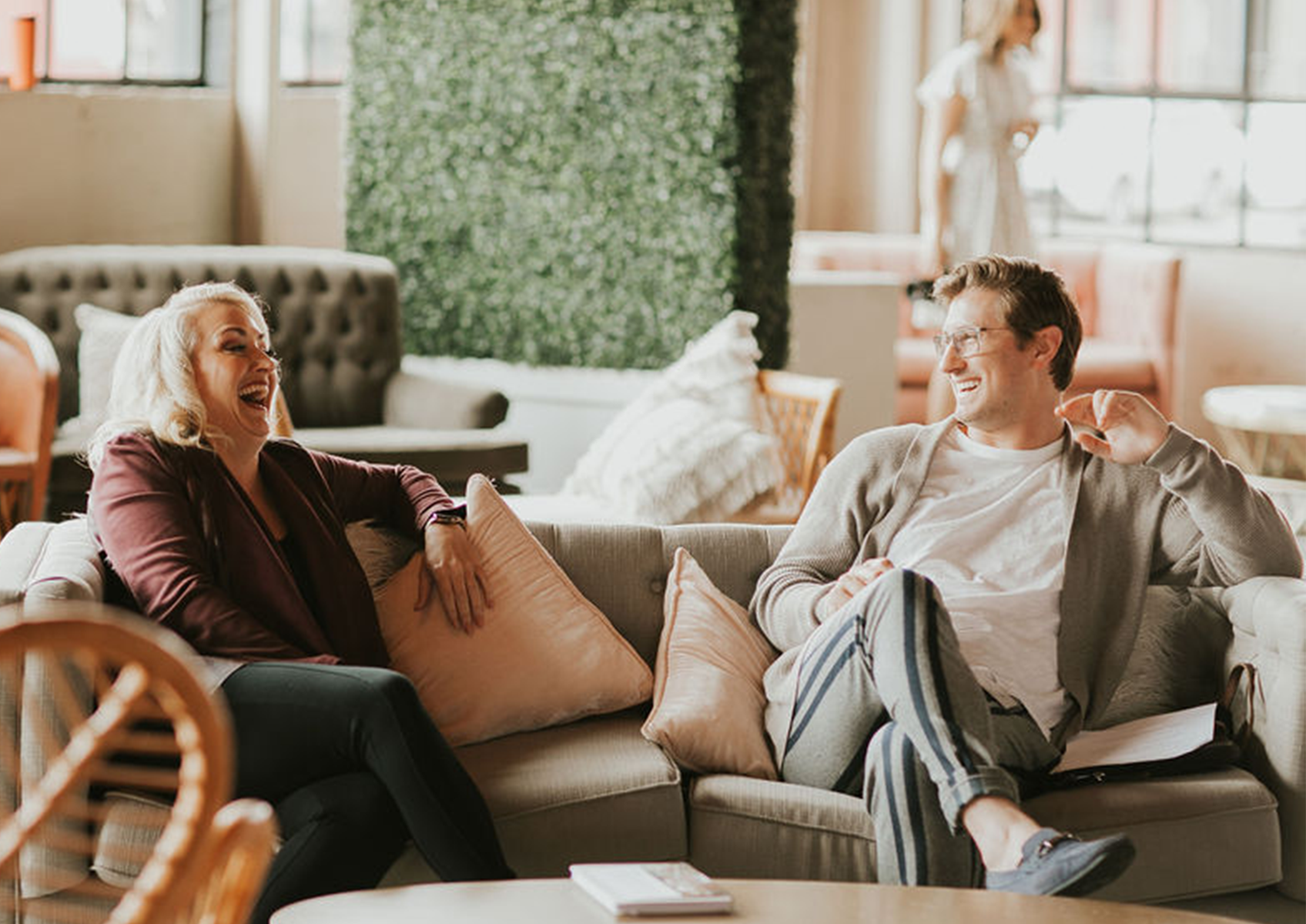 Being successful in the wedding industry is mostly about you: your passion, your drive, your creativity, and your customer service skills. And, while those are the things that typically get people to book, building a successful business is also about having a strong professional network. Because, from connecting with other pros who can send you referrals to ones who can help you bring your couple's vision to life, your network can be everything from a source of creative inspiration to a business lifeline. Today, we want to help you fill your phone with the contacts you can call when you need a friend, mentor or anything in between. Read on for our top tips to help you reach out to other pros and grow your network in the wedding industry!
But, before we dive in…
Growing your network is one thing; making meaningful connections is another. Before you hit send on that email, ask yourself, "Why do I want to connect with this person?" because, now (maybe more than ever), wedding pros around the world are leaning on each other for support.  Those relationships are invaluable and the last thing you want to do is leave someone feeling used. So, as you set out to grow your network, be sure to do it with intention—try to connect with people you feel will become longtime collaborators and to whom you can provide value as well.
When You Are Reaching Out to a Vendor You'd Like to Work With
No wedding is ever pulled off by a single person, so one of the best things you can do for yourself is to grow your network with other pros you can work with! Whether they inspire you with their creativity, working with them could help you elevate your game or their logistical chops may compliment your beautiful mess, keep these things in mind when reaching out to new vendor partners: 
Do your research! Spend time learning about who their ideal clients are (based on what you see), what service they are focused on selling to couples, what venues they work at frequently, etc. You want to understand where you can start the conversation as well as find a way to position your ask

If you want to work with or under a pro who is more established than you, communicate how you can help them as well as what your strengths are. It is very important to be clear that you are reaching out to establish a relationship that is

beneficial for you both

and that you aren't asking for free mentorship 

Give something before you ask for anything in return. Whether it is offering to help with an event setup or to come in and help around the studio for a day, you want to establish good faith before asking for anything from them. Plus, this is an opportunity to show both your work ethic and attention to detail (read: earn their trust)
Pro Tip: If you know someone who can make a personal introduction, that is always the best way to get a response.
When You Are Reaching Out to Collaborate 
Getting your hands on images to market your business with can be a challenge when you are just starting out—which is why styled shoots are a popular brand tool. But, if you are in need of images to build out your website and share on social media, you are also likely in need of a team to collaborate with. So, if you find yourself wanting to grow your network with vendors to design a styled shoot with, here are tips to help you connect:
People are usually more likely to reply if the message is coming from someone they recognize, so before you reach out, make sure you are following them on Instagram and have engaged with some of their posts 

Just like if you are reaching out to work with someone, you want to be very clear about what you are asking. What would they get as a part of the collaboration? What would it require them to do? While you don't have to include every detail in your initial outreach, you want to make a strong impression of what it might be like to work with you right out of the gate  

Because you've been following them for a bit, lead with a compliment about their work—and be specific! Doing so will do them that you are familiar with their work and style 

Consider offering to compensate them for their time and/or supplies. They can always decline payment, but offering to do so shows them that you respect their time and talent
When You Are Reaching Out for Professional Advice
Having a network to lean on for professional advice is definitely a key to success (because who has time to literally Google everything?!). And, whether you want to connect with lawyers, consultants or other business owners who might have experienced what you are, growing your network to include different subject matter experts can help ensure that you are never left feeling lost. The key here is to never make your expert contacts feel used, so here are a few tips to help you reach out for professional advice:
Be clear and concise with your ask and keep it to just one question. And, if you are asking for free advice, don't ask them to solve your biggest business problem 

If you are wanting to "pick their brain," ask if you can treat them to a nice working lunch in exchange for their time and expertise 

If you wouldn't ever be in the position to hire this person, consider contacting a different person who you would be able to hire at some point. Business professionals often are more than happy to share advice as a show of good faith to a potential customer, but if that particular lawyer or consultant is out of your price range, it might be best to hit pause on getting in touch
A Few Last Tips to Help You Follow Up
If you feel like you hit it off with someone after a virtual coffee date or exchange of emails, consider sending them a handwritten note to tell them how much you enjoyed the conversation. Most people won't take the time to do this, so it is a simple way you can stand out 

If any action items were discussed, write them down as soon as you are done with the meeting so you don't forget and be sure to get them done within the timeline you discussed

If there is someone else you know that would be a good connection for the person you are networking with, make an introduction!

Sometimes sending a gift is a good idea (especially if you asked for lots of professional advice and/or guidance). Gift cards for coffee are always a crowd pleaser and we also love sending unique gifts from Greetabl.
Photo Credit: Lisa Hartz Photography