What to Work on During Slow Season to Build Your Brand
By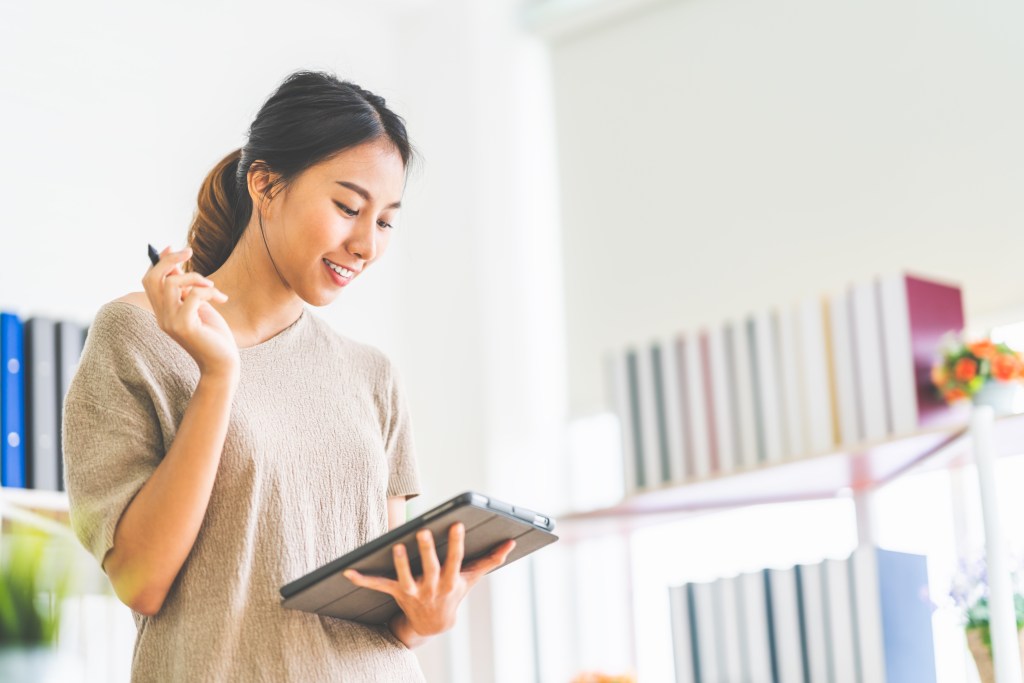 Business tips
and tasks to keep you productive
Most of the year is a whirlwind when you run a business in the wedding industry. Because, when booking season runs right into planning season–which runs right into wedding season–there isn't a lot of "downtime." Let's be real; when you do have it, you'd like to spend it sitting on a beach somewhere drinking fruity cocktails, not working on your business. 
In a world where finding time to work on your business is a daily struggle, some of that precious downtime is well spent on completing important tasks that will move your business forward. Whether your off-season is during the cold winter months or sweltering summer ones, here are some things you can keep busy with during your slow season (hot toddy or spicy margarita in hand).
Build your brand
Your brand helps you differentiate yourself, and like other aspects of your business, it needs regular attention. So, the first business task on our list is to do a brand audit. Whether you spend 30 minutes or 3 hours on it, you're sure to find inconsistencies. When you come across them, be sure to update them and think about putting together a set of brand guidelines to ensure that they don't crop up too often in the future.
Another great brand task to take care of is coordinating any styled shoots you are thinking about. Whether it's a brand shoot to get fresh headshots or one to create inspirational content you can use to update your website, just be sure to evaluate whether the styled shoot is worth it before committing your time (and asking others for theirs).
Review your pricing and finances
Money isn't the only thing that makes the world go 'round but it definitely keeps your business spinning. And, since it can be hard to keep on top of your finances when your calendar is full of weddings, the slow season is the perfect time to get everything in order. If your slow season happens to fall in the end-of-the-year winter months, the first task you should take care of is your year-end accounting. Not only will this help you close out your bookkeeping for the year, but it will also give you a head start on preparing for tax season (and we're pretty sure your future self is going to thank you for that).  
In addition to taking care of your business finances, your off-season is the perfect time to review your pricing and give yourself a raise! Raising your prices every year is good for a few reasons. A) You deserve it. B) Your cost of doing business has likely increased (hello, inflation). C) Raising your rates will help you pay for the things you need to scale your business. But, before you start increasing your prices arbitrarily, be sure to think about what exactly you need to charge in order to be profitable.
Pro-tip: Thinking about more than just what you are going to charge for your services next year? Learn more about the common fee and payment structures wedding businesses use.
Work on general business tasks
Whether you are motivated by a need to grow your income or set up systems to sustain, we'd be remiss if we didn't start this section with a conversation about goals. Your goals help you set course for a lot of decisions you are going to make, and they shouldn't be set in haste—which makes your slow season the prime time to sit down and set them. 
The next thing you can do is think about how your business operates and the ways it can possibly run smoother. From figuring out what business systems you can implement in the name of better managing your time to researching small business software that can help you do more, this CEO-level thinking is important to do when you aren't distracted.
Pro-tip: Want to really dig into those CEO-level business tasks? Learn more about putting together a 5-year business plan as well as business investments you can make to build your brand.
Become a better marketer
This brings us to our favorite of all business tips—work on your marketing! Why? Because marketing your wedding business (consistently) is how you make sure you have a steady stream of leads coming in. So, if you are planning on blocking off some time to level up your marketing efforts, here are a few tasks to complete:
Slow season might be short, but you can make it impactful when you invest time into completing necessary business tasks. When you're done, learn more about how WeddingPro can help you through engagement season so you can feel confident about building your brand throughout the year.
Photo Credit: Urbanscape / Shutterstock.com
Let's grow your business together!
Start advertising on The Knot and WeddingWire, the top two wedding planning platforms.