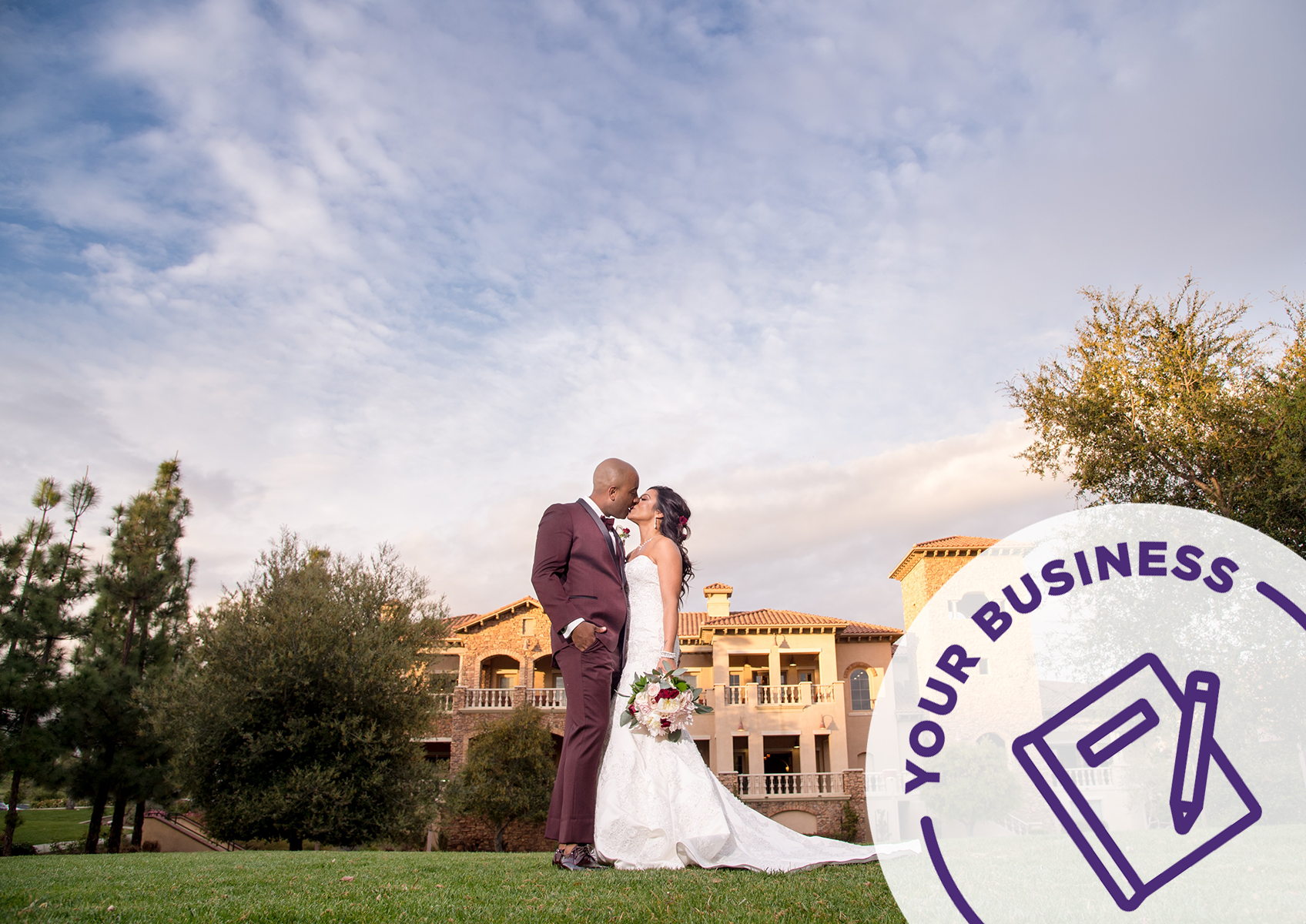 In recent months, we've seen the industry shift to experiment with new ideas in order to continue booking weddings while social distancing guidelines are in place. These changes have challenged industry pros to think differently about their business and innovate on their existing offerings in order to create new revenue opportunities. Our conversations with pros have been so inspirational that we wanted to bring the details of these new ideas directly to our WeddingPro Community live on Instagram. 
Our conversation was with Julia Henning, VP of Sales at Wedgewood Weddings. From shift weddings to pricing tips, here are the top takeaways from our chat.
Takeaway: Listening and Guiding Clients
How to think about new products and offerings during this time? "First things first, we're here for our clients and we're listening to them and we're trying to understand their perspective," says Julia. In listening to their clients, they were able to get super clear on what next steps they needed to take as a business. "It really came out of listening to our clients and hearing them say, 'We're just so excited to have our wedding. We want our wedding date and we don't want to cut everyone off the guest list.'"
What That Looks Like: Because their target clients weren't asking for elopement packages and micro weddings, they forged their own path. The idea instead was to focus on sequel weddings (i.e., a small wedding now and a bigger one later) and shift weddings (a new concept that allows couples to split their day-of timeline between two guest lists). Those ideas in mind, they began developing new offerings and packages. 
"We feel a great sense of responsibility to help them figure out what the wedding looks like now and how to accommodate some of these regulations while maintaining that a wedding is a celebration," Julia says. 
Takeaway: Shift Weddings Could Work Now (and Later)
"Our couples didn't want to aggressively cut their guest lists," Julia says. "We thought what if we break the celebration into two different celebrations." That way, their clients wouldn't have to necessarily cut their guest lists. They would simply have to divide them up. "So you have two groups so that there's enough time to kind of clean the facility in between and you can have 40 and 40 and 30 and 30 and work with these gathering restrictions," Julia says. 
What that Looks Like: For example, the first group might attend the wedding between 5 p.m. and 8:30 p.m. That group might be the couples' families, and they would be there for the ceremony, dinner, and perhaps the cake cutting. "Grandma is going to peace out the second she finishes her cake anyway because she's tired," Julia says. "So this kind of plays into that." Once the formalities are out of the way, the venue would then clean the space and that's when the friends would join. "And that's like late-night snacks and mingling," Julia explains. "I think that part of the idea behind this is that this is something that naturally happens." In other words, it's really not beyond the realm of possibility that other couples might want to do this for their wedding day even after regulations have been lifted.
Takeaway: Rather Than Change Your Offerings, Add Products
One of the trickier parts about having to pivot so quickly (as so many wedding businesses have been forced to do) is rolling out new products without having tested them first. "Normally, when we offer our clients a new product, we have the flexibility to make changes to their packages throughout the planning process," Julia says. Her best piece of advice: If you're thinking of changing any of your offerings, think of it as adding a new product– not changing an existing one. That way, you're not changing the way you execute on your core services. Rather, you're taking note of your current offerings and then making adjustments that work with what clients need right now. 
What That Looks Like: "When I think about the shift weddings, we are really just thinking about taking our existing package and just moving some things around," Julia says. From there, they're modifying the offering with, for example, DJs and bands that are able to incorporate Zoom and virtual add-ons. On the other hand, there are some products that used to be add-ons to existing packages that need to now become full-fledged products. "When it comes to just a ceremony, that's not a service we currently offer on its own," she explains. "I think we need to think about that as a new product and then price it accordingly by itself." Speaking of price, Julia stresses the importance of recognizing a good market fit. "If you get down to a price and you figure out how much that is and that price is higher than what the client is willing to pay, then that's not the right product," she says. 
Takeaway: Rethink What You Think You "Know" 
The idea of the sequel wedding package or shift wedding concept didn't come just from listening to their clients. It was born out of their company culture and desire to think beyond the norm. "We challenged ourselves to think outside-the-box, to go outside of what a typical timeline looks like and how it's set," Julia says. "And one of the things we came up with is this shift timeline or having a staggered timeline." 
What That Looks Like: The key here is to recognize that weddings, as traditional as they may seem at times, are really a very fluid part of our culture. "Weddings have been around for thousands of years," Julia says. "They're an inherent part of human culture and they're still relevant and that's because they change with the times." So instead of feeling constricted to the traditional timeline or the idea of what a wedding should be, Julia sees it as an opportunity. "I keep a little post-it on my desk that says constraint fosters creativity," she says. "Right now, we're forced to open our minds about different ways to run our business. And we could see that as a burden or we could see that as an opportunity. And it's really that attitude that I'm trying to take."
Watch the full interview with Julia Henning of Wedgewood Weddings to learn more about the innovative things she is doing to lean into her strengths. Plus, she shared insights with our community on how venues are navigating and getting back to the new normal. Stay tuned for more conversations on the Future of Weddings and what it means for pros.
About the author: Anja Winikka is the former editor of TheKnot.com and The Knot Magazines turned educator and contributing editor @WeddingPro. She's on a mission to help creatives, community leaders, and wedding businesses own their stories and tell the world about it (follow along via Instagram @editorinchiefmedia).
Photo Credit: John W Photography