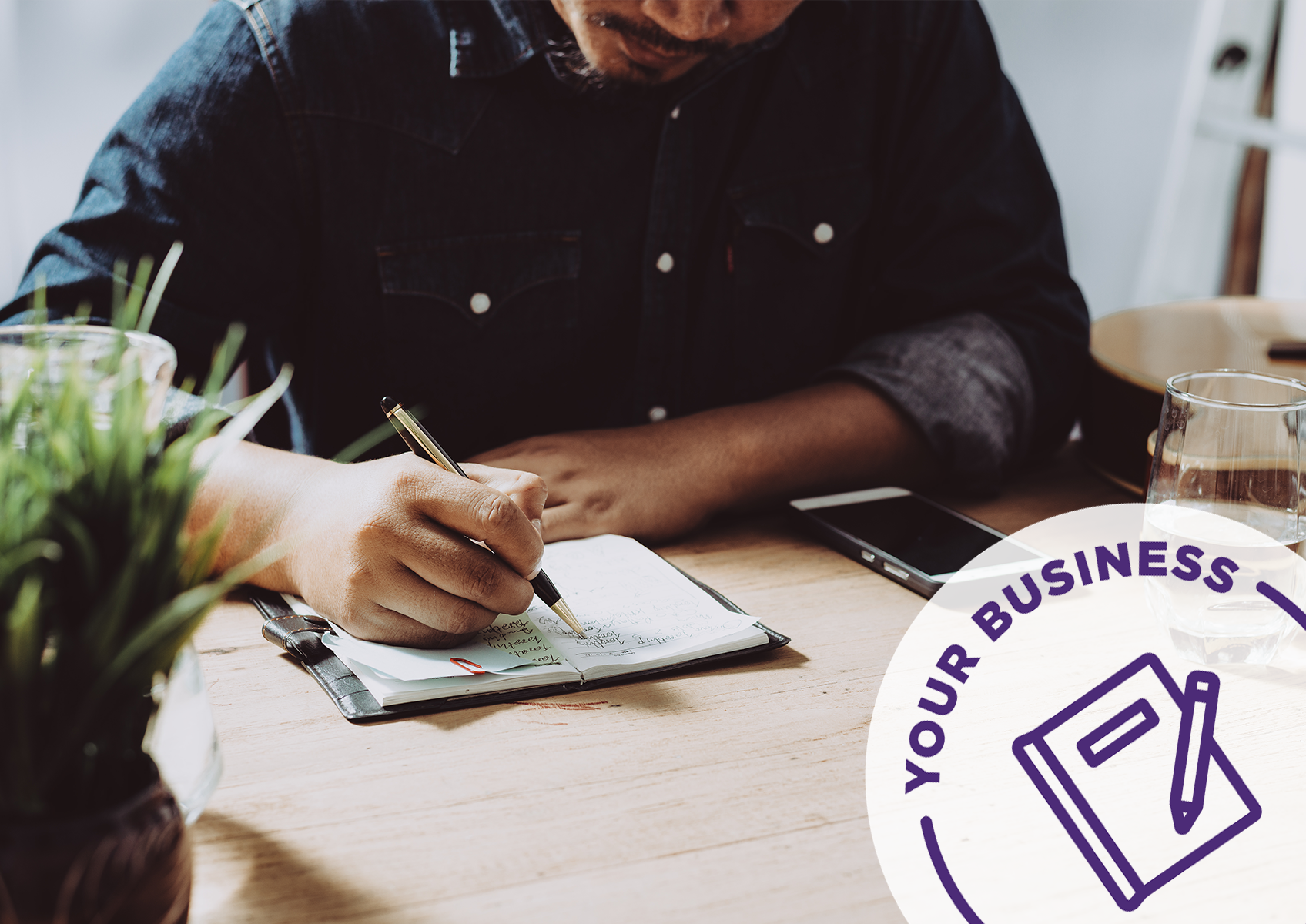 As a wedding pro, it's your job to be prepared for anything and everything that gets thrown your way (and to totally act like everything is fine even if you are witnessing something catch on fire). That's why from wedding planners to catering teams (and everyone in between) everyone shows up on wedding day with things they expect to use—as well as things they hope not to. But, the last few months have been a time of major change in the wedding industry and the list of unexpected situations you might find yourself in has grown. So today, we wanted to talk about things you should be adding to your emergency kit. Read on for a few COVID curveballs that might get thrown at you and what you need to handle them like a pro!
Curveball #1: Someone who would like a mask forgot theirs at home
There are a lot of things to remember to grab before heading out the door these days and, in the excitement of heading to a wedding, things can get left behind. So, if a team member, vendor partner or guest rushes out of the door and forgets their mask at home, it's a good idea to have a stock of disposable surgical masks in your emergency kit for anyone who might ask you for one.
"Being able to celebrate is important but now (more than ever) celebrating safely is the priority. In the past, I've been teased that I am my couple's own personal Fairy Godmother with all my goodies in my emergency kit, and I am taking it to the next level! This year our kits have changed to accommodate the new needs of the world with larger sanitizers bottles, masks, face shields, and sanitizer wipes.  And, because our safety is just as important as the guests' and clients,' we also always have disposable gloves, refillable water bottles, hydration tablets, and our own snacks on hand." – Emily of Luna and Charlie Events
Curveball #2: The tables and chairs are not properly spaced
Social distancing is likely to be the standard for a while but, while the concept is simple, it can be a challenge to execute at a wedding. And, while this curveball might be one for planners, venues, and rental companies, we are all in this together and we should all do our part to help keep everyone safe! So, if you find yourself at a ceremony or reception set up looking at tables and chairs that are too close for comfort, having a measuring wheel in your emergency kit will allow you to quickly measure 6-foot increments and help get things properly set.
Curveball #3: You get sick leading up to the wedding
While (fingers crossed) this is less likely to happen, if it does, you definitely want to be prepared to keep things running smoothly in your absence. So, in addition to making sure that your tasks are organized in a way that you can easily pass them off to an assistant or team member, it's also a good idea to make sure that you have a list of people you can call if you need to find another vendor to cover you.
Curveball #4: The bathroom runs out of soap and towels
If you are anything like us, using copious amounts of soap, scrubbing for 20 seconds while singing your favorite Beyoncé song to yourself, drying your hands, and then grabbing another towel to open the bathroom door with is the new normal. And, while that routine with two people at home is enough to make a soap line item appear in your budget, that routine times 20+ people can leave a bathroom without the necessities. So, be sure to double check with the venue that they are well stocked, but also have a bottle of hand soap and disposable towels in your kit—just in case.
Over the years, we have had many days where we've found ourselves saying "we wish we had…" Things like allen wrenches, screwdrivers, gaff tape, floral tape, shears, crochet needles, and furniture sliders—to name a few! Every time this happens we quickly run out to purchase the missing item and add it to our emergency kit because we don't want to be caught in that situation again.
But this year? We are trying to think ahead and avoid wishing we had something! So we have added an entirely new set of kit inventory to protect our couples, their families and guests, and ourselves. Our new "pandemic kit" includes, gloves, enough branded cloth face masks to wear and change out throughout the day, disinfectant spray and wipes, a TON of hand sanitizer (minis for our team to carry, decorated bottles for guest use, and refills) – and a touchless thermometer (with backup batteries, of course!). – Karen of Blissfully Styled Events
Pro Tip from Karen: Only use the thermometer on yourself and your staff.  If your couple would like their guests' temperatures taken on arrival, we suggest hiring a medical professional to ensure accuracy, avoid liability, and reserve your team members' time for your contracted duties only. 
General items to add to your wedding day emergency kit:
A no touch thermometer

Branded masks for your team members in case someone forgets theirs or one gets soiled

More latex gloves than you think you would ever need (because you definitely don't want to touch that with your bare hands)

Sanitizing spray and paper towels

Disinfecting wipes in large containers and travel sized ones

More hand sanitizer than you think you would ever need

A UV phone cleaner since you and others are likely to touch things and then touch your phone a thousand times throughout the course of the day
Have we got your safety cap on? Making sure that your weddings go off without a hitch is all about planning ahead. And, if you are thinking about ways to make sure you not just have everything you need in your emergency kit but wondering what precautions you can take, you can read all about what other pros are doing to keep themselves, their team and their couples safe! 
COVID-19 regulations and guidelines are changing rapidly, and vary by location. Before putting your safety plan and precautions into place, make sure you check the federal, state and local regulations applicable at the time of your event. 
Photo Credit: sutadimages/shutterstock.com