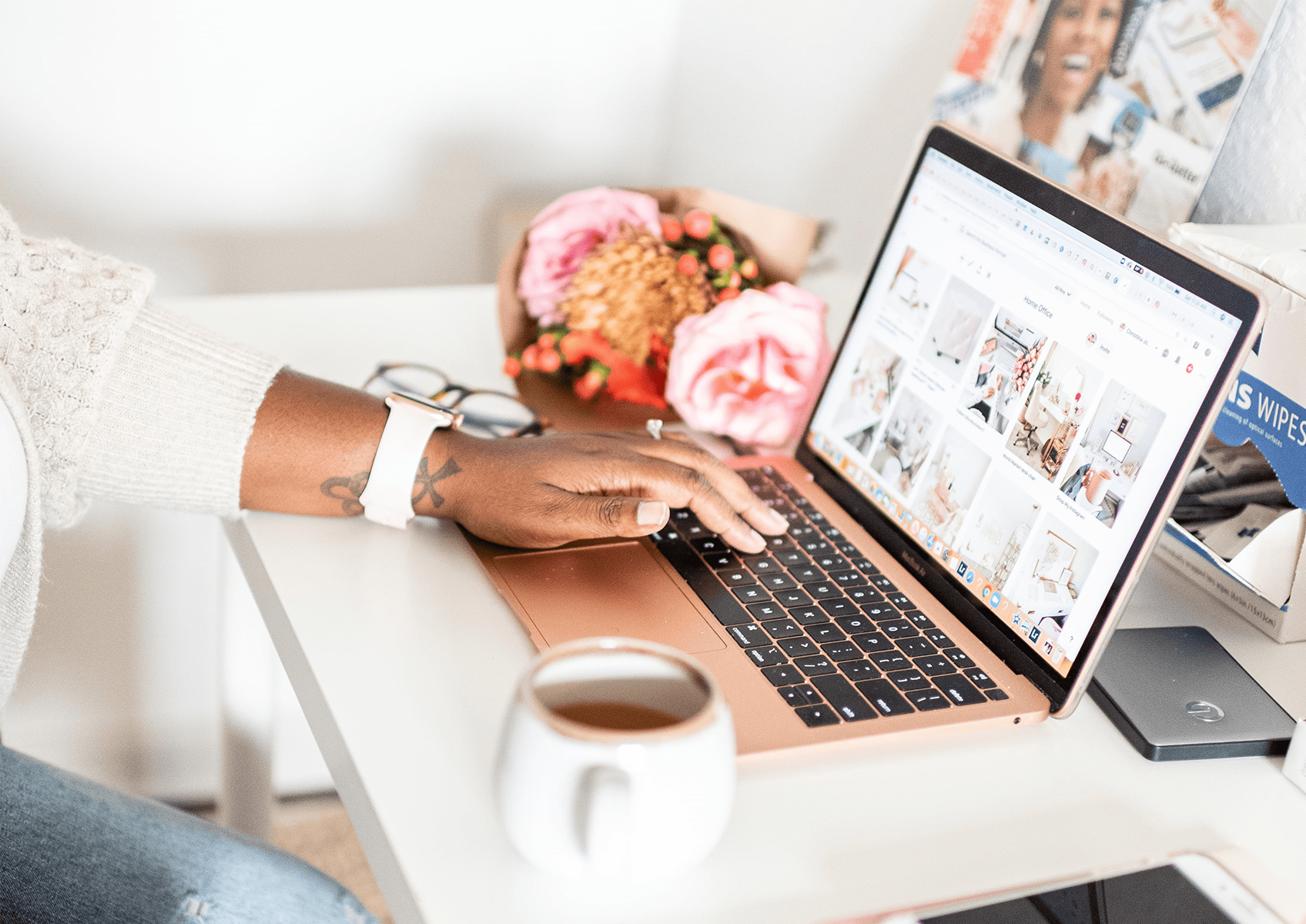 Your brand is an important part of your business (but you already knew that). Because, when it comes to quickly communicating information about your personality, level of service, and ideal clientele, the visuals you put out there speak so much louder than words. But your brand is just that—a part of your business—and sometimes it can be hard to give it the attention it needs. When you find yourself outsourcing a project or passing something off to a team member because they can help you move things from "pending" to "completed", you'll want to make sure to set them in the right direction—no one likes off-brand content after all. Today, then, we wanted to make sure you have the essential brand document that will help ensure everyone who contributes to your brand is doing so consistently. Call it a cheat sheet, checklist or how to—here's what you need to know about putting together brand guidelines for your business.
The purpose of brand guides and guidelines
Before we dive into what's included in a brand guide, you might be wondering why exactly you need one (we did call it a foundational doc). The reason is simple—these guides help you communicate what is on-brand and how to go about creating that consistency. And, while you may have received some version of a brand guide if you worked with a professional graphic designer, sometimes there is an opportunity (and need) to expand on what you already have.
Pro-tip: If you already have a style guide for your brand that outlines things like your logo, fonts, and color palette, you can certainly create another document that outlines the additional items you see below to build a robust set of brand guidelines.
What should be included in a brand guideline
Brand guidelines are typically multi-page PDF files, and even if yours ends up looking different, it should include each of these items. 
1. Your mission statement and core values – Building a strong and consistent brand isn't just about using the same logo and color palette all the time. Since your business' mission statement and core values are a major influence on all of the decisions you make, they should be included in this document as well.
2. Your logo – When most people think of branding, logos are the first thing that comes to mind. This is an incredibly important part of your brand and business' identity, and chances are, you have multiple versions of it (ex. primary, secondary, wordmark, icon). Be sure to specify which version of your logo is used for what (ex. for account profiles, marketing materials, etc.) and have notes about how to appropriately use them (i.e. is it okay to change the color or rotate your logo?)
Pro-tip: In addition to variations of your logo, it is important to have your logo in different file types. Be sure to create, get, and organize high-resolution .jpg and .png files—and the original editable files if you can too!
3. Your color palette – Another branding pillar is your color palette and, while it may be tempting to use a wide range of colors in yours, a strong color palette is limited to about 5 colors. You certainly can (and should) define which are used as your primary and accent colors and having approved combinations is wise as well. Your brand guide should also include the color codes: 
RGB – used on digital media (0, 0, 0)

Hex – used on digital media (#000000)

CMYK – used in print (0, 0, 0, 0)

PMS – used in print (black 3 2x)
4. Your fonts – Also known as "typefaces", your brand guideline should include your primary and secondary fonts. Why two? Most brands will use a particular font for headlines and another for sub-headlines or body copy. Be sure to specify which is used for what and whether it can or should be used bolded, italicized or in all caps.
Pro-tip: Sometimes you can't use your brand fonts on things like your website (especially if you have a custom calligraphy font). The best course of action is to pick Google fonts as your alternatives for using on the web.
5. Your iconography and imagery – We'd go so far as to bet you get excited about this one! Because this part of your brand guidelines is about custom graphics and brand photoshoots. And, if you're someone who spends way too much time picking the perfect image, you'll be happy to have this on your to-do list. Include examples of what your approved images are (with notes about choosing them) as well as how graphics and illustrations can be used to enhance your brand. 

6. Your brand voice and tone – Your voice and tone are important elements to your brand and can be hard to get right. You can include copy samples of how your brand should "speak" as well as sections that outline "we say things like this and not that."
In the mode to keep refining your brand after reading about what goes into brand guidelines? Be sure to explore the brand archetypes  as well as the business investments that will make your brand stronger.
Photo Credit: ColorJoy Stock