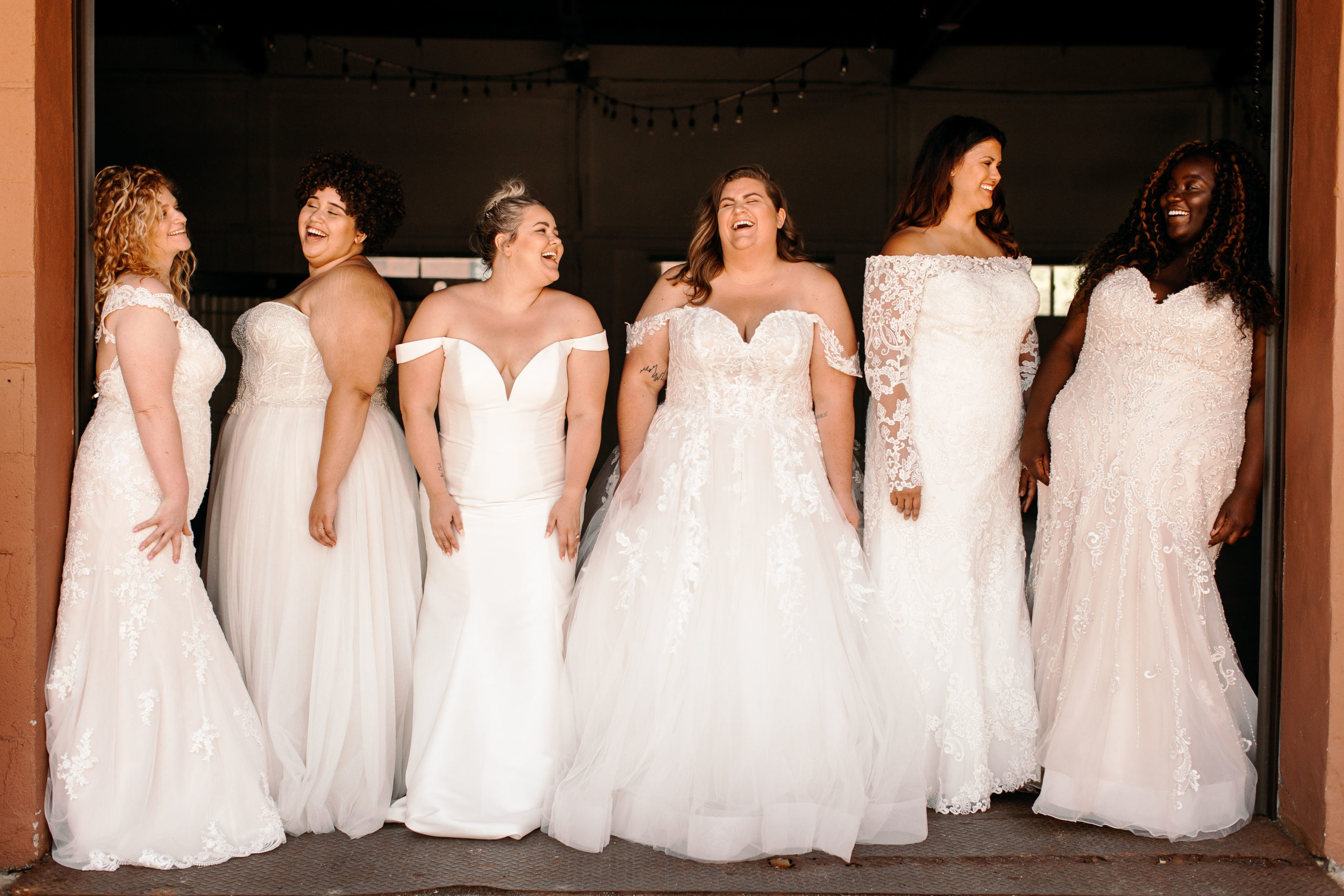 Get this: Women sizes 12* and larger were nearly twice as likely as women sizes 0-10 to report feeling self-conscious before dress shopping. Add to that, over 60% of brides wearing a size 12+ who had a bad experience say it could have been improved by having a larger selection of dresses in/near their size. And, 1 in 4 brides wearing a size 12+ give themselves a pep talk prior to trying on dresses.
These stats come from our latest study on size-inclusivity called The Knot 2019 Fashion Study for Size Inclusivity where we asked self-identifying brides of all sizes to share their experiences with wedding fashion. In light of our study and in order to bring awareness to size inclusivity in the bridal fashion world, we reached out to our friends in the industry for their best advice and examples as to how our industry can do more to address the challenges that plus-size brides face when shopping for their dresses. Here, 7 ways the bridal fashion industry (from bridal salons to designers and beyond) can address size-inclusivity!
1. Carry more sizes (and styles) and make it easy to find on your website!
Bridal salon owner (and WeddingPro Educator!), Krysta York runs Charlotte's Weddings in Portland, Oregon and understands the importance of running a size-inclusive business. In fact, she and her team created a "Plus Size Bridal" section of their website to help plus-sized women find and discover dresses right from the home page. Among other things, her team creates custom photo shoots of plus-size models in their studio and have a private collection in-store with sizes up to a 38. "By doing this each year we have increased our percentage of sales over a size 18," Krysta says. "In the past 3 years we went from 13% to 26% of sales over a size 18." Don't have the resources to change your site like that right now? Try adding a "We Carry Plus Sizes" banner to the top of your home page. Genius!
2. Incorporate more plus-size brides into your feed.


A really great way to connect with your clients wearing sizes 12+ and to show how much you care about size-inclusivity is to incorporate more plus-size brides into your Instagram feeds. Do a check and look to make sure that your featured couples aren't all the same size. 
Or take it a step further and do what Nayri Kalayjian of Lovella Bridal in Los Angeles (and another WeddingPro Educator!) did on Instagram. She and her team not only invested in larger dress size samples for their store but they even created a separate Instagram handle dedicated to plus-size brides called @LovellaPlus featuring all of their favorite dress designs and styles for plus-sized women. "Brides were leaving our store discouraged and heartbroken because they weren't able to fit in our gowns," says Nayri. "Our goal is to make women smile, feel confident and beautiful and when we realized that it wasn't working, that's when we decided to expand our collection and invest in plus-size dresses."
3. Hire a plus-size model for your next photo shoot (and share it with the world!)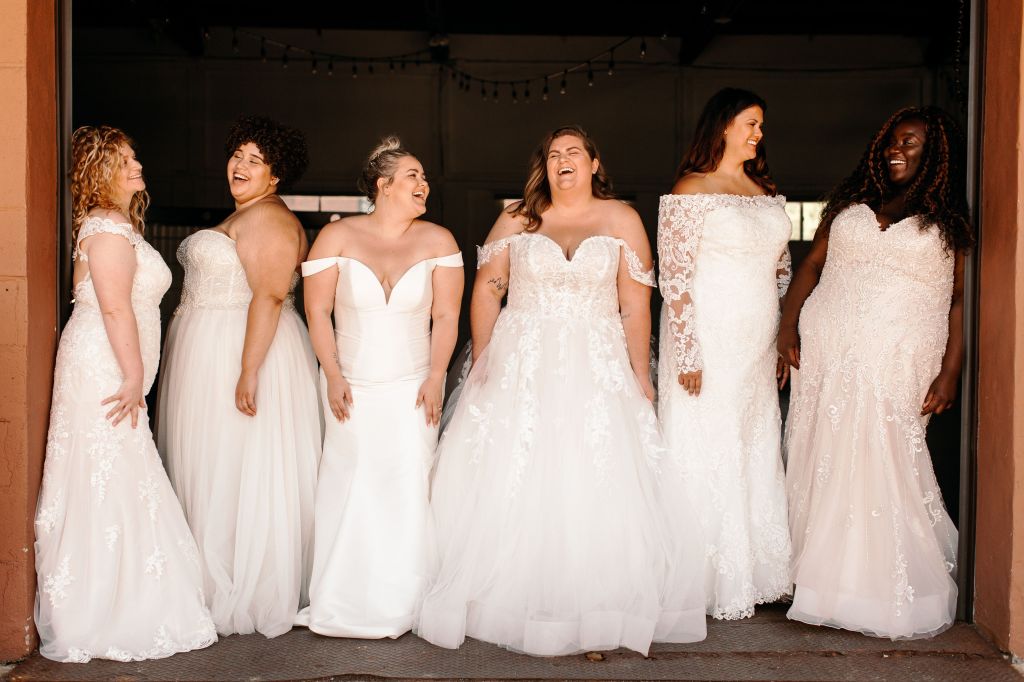 One of the issues we hear all the time from brides and bridal salon owners alike is that there aren't enough photos of brides wearing dresses sized 12+. We agree! That's why Shayna Clute, owner of Luxe Bridal in Eagan, Minnesota teamed up with a few area wedding pros to put together a styled shoot using dresses from her salon and only plus-size models. "We wanted to do this photo shoot for a while now because we felt there has been a such a lack of inclusivity and representation of women of all shapes, sizes, ages and orientation in the bridal industry," says Shayna. "We want brides to see these images and be able to relate to them and see themselves, which I feel they can."
So if you're planning to do a styled shoot, consider diversifying your model sizes. (By the way, if you do end up doing your own styled shoot like Shayna did, share it on social media and use the hashtag #loveeverybody!)
4. Talk about why size-inclusivity matters to you.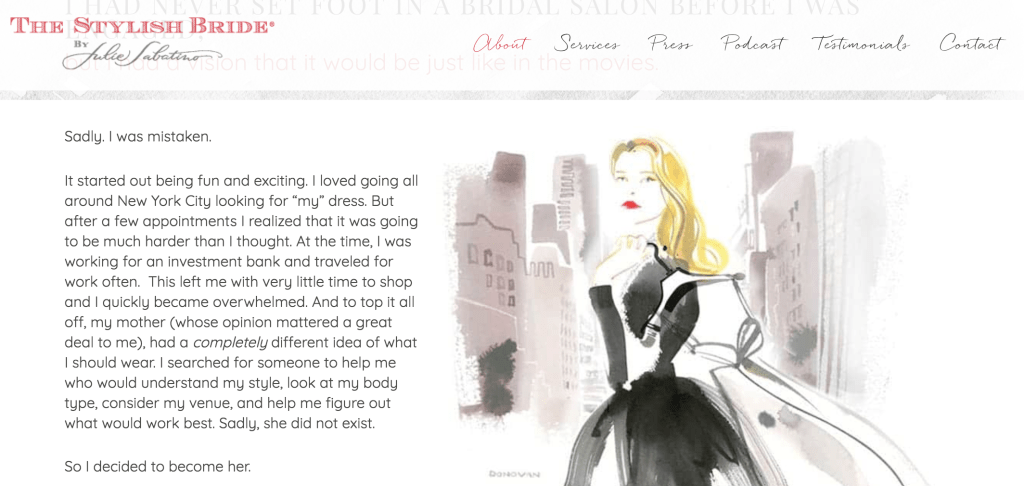 One of the very best ways to help shift the conversation around bridal fashion and to be more size-inclusive is to talk about it! And that's just what New York-based bridal fashion stylist and personal shopper, Julie Sabatino does. "Buying a wedding dress is a highly emotional experience for anyone, but when you cannot fit into the sample sizes it can be incredibly difficult and embarrassing," says Julie. "In addition to all of that,  I know how they feel because I have struggled with my weight my entire life.  That experience and the knowledge I've gained over the last 15 years of being in business, has allowed me to carefully develop a system to empower curvy brides and help them find the perfect dress for them, drama free." The lesson to learn here: If you have a similar story (or perhaps someone who works on your team does), don't be afraid to tell it!
5. Remove the up-charge.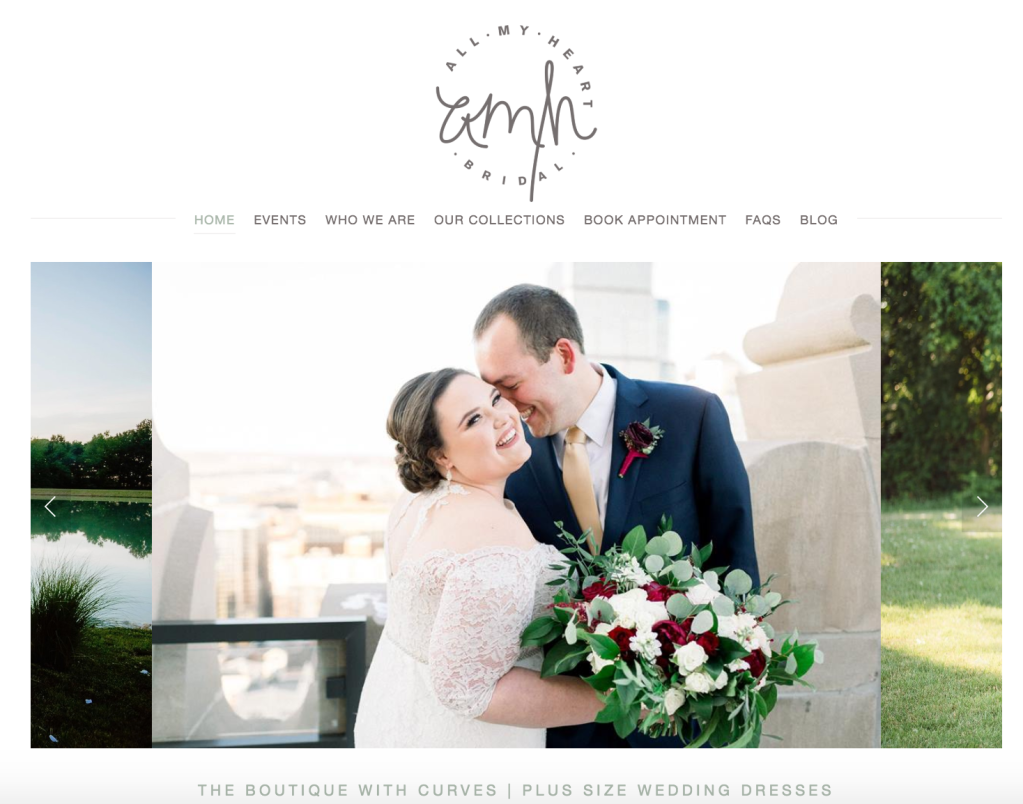 For years, it was common practice to charge extra for plus sizes. But we checked in with bridal salon owners across the country on this front and most of them agree: charging extra for a plus-size dress is not the way to go. That's why so many bridal salon owners and dress designers are nixing that idea completely. Furthermore, there's a new crop of bridal salons popping up across the country that cater exclusively to brides sizes 12+. Bridal salon owner, Sarah Bronson runs a salon called All My Heart Bridal in Lee's Summit, Missouri and the company mission is to empower women to feel beautiful and confident on their wedding day, regardless of their dress size. "Working with designers who not only support this mission, but live it by creating inclusive styles for different body shapes with structure and support is incredibly important," says Sarah. "Being size-inclusive in this industry is about supporting women from all walks of life, and allowing every woman to feel like the beautiful bride they deserve to be on their wedding day. When we embrace this idea we can make the strongest impact."
6. Take a cue from the designers who are keeping plus-size top of mind.



Beyond bridal salons, a large handful of wedding dress designers are demonstrating that they're size-inclusive too! Maggie Sottero, Hayley Paige Blush, Allure, Justin Alexander, Casablanca (to name a few) now all carry dresses up to size 28. Another line worth a shout-out: Essence of Australia's Everybody Every Bride line carries dresses between a size 18 and 34/36.
7. Show real brides in all shapes and sizes across your social channels.

The media plays a role in all of this too. That's why The Knot and WeddingWire are making strides to show and feature more plus-size brides and models across our social channels and magazine. In fact, plus-size swimsuit model Hunter McGrady will be on the cover of the next issue of The Knot Magazine! "When we started putting together our fashion issue, our main goal was to make sure it felt as inclusive as possible—and we wanted the conversation around size inclusivity to be a part of that," says The Knot Editor In Chief, Kristen Maxwell Cooper. "We're not doing everything right at The Knot just yet, but we are holding ourselves accountable and hoping that by leading conversations around the topic of inclusivity that we will bring about change."
Have an idea to add into the mix? Post about it on Instagram using the hashtag, #loveeverybody – and let's keep the conversation going!