How to Empower Your Team to Make the Sale
By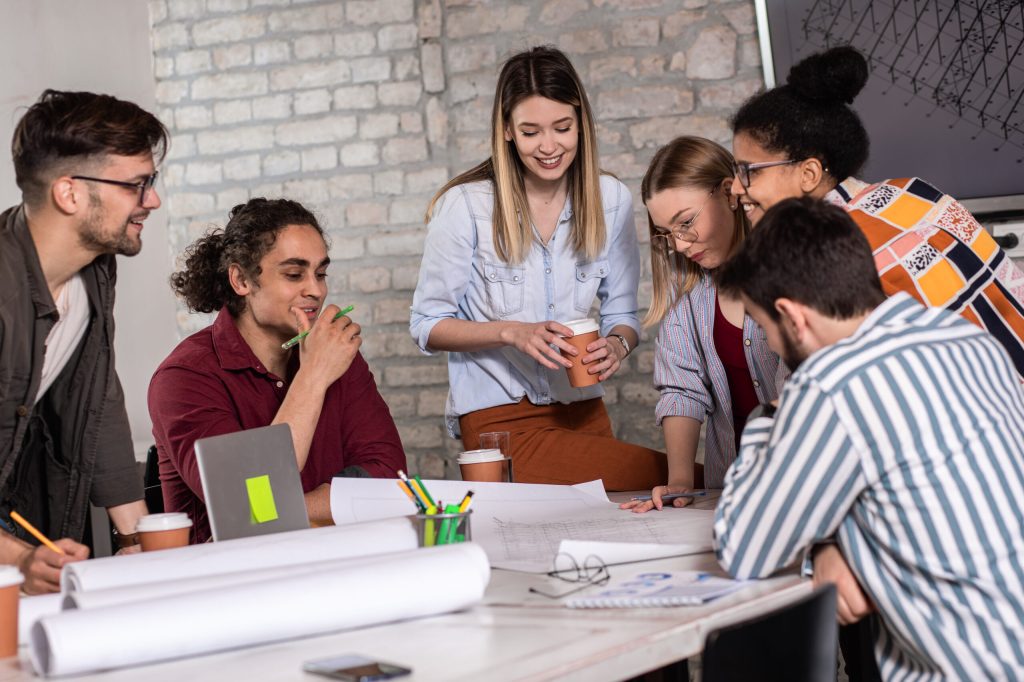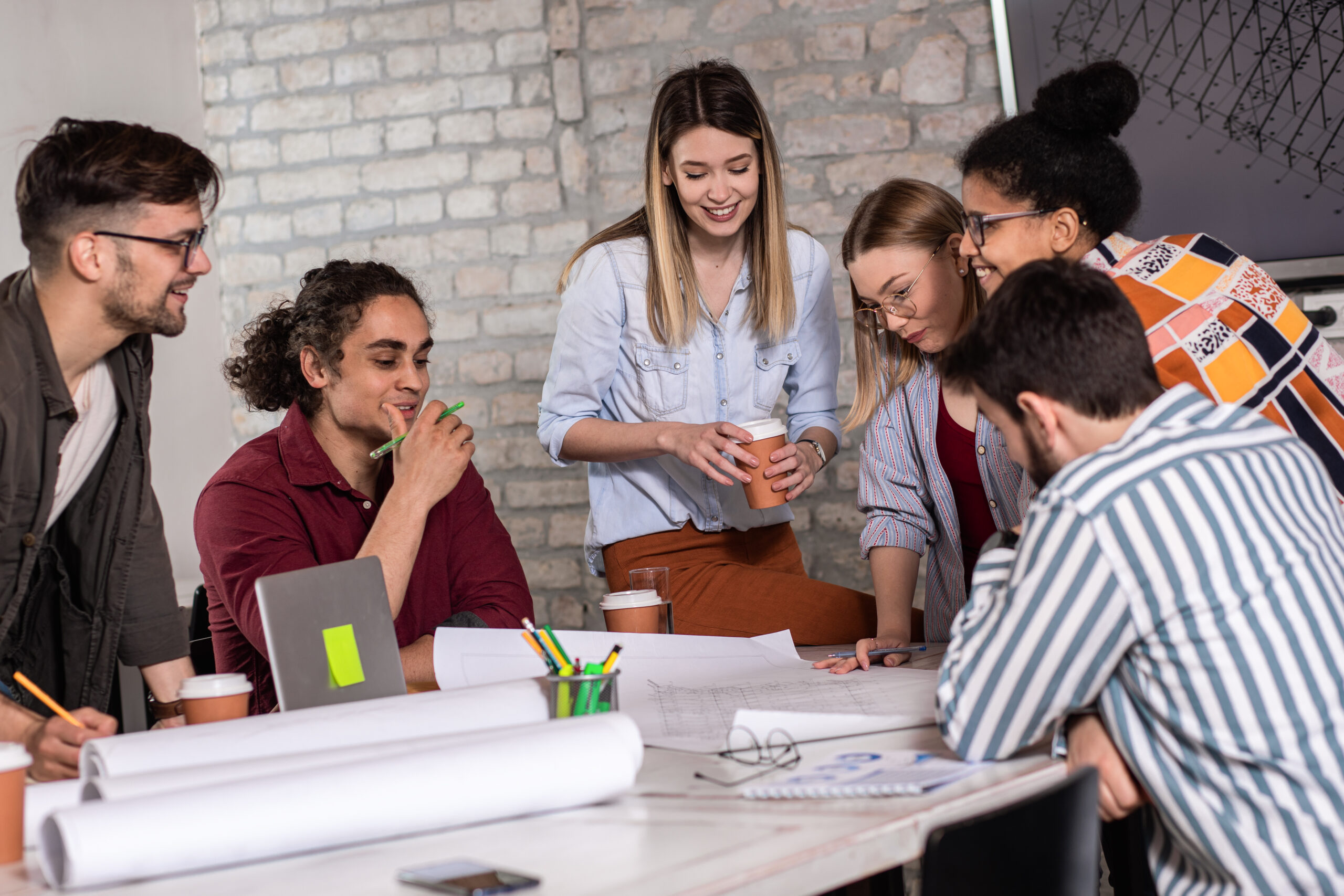 Tips to help you create a
sales process 
Let's face it, sometimes, selling your services can be hard, especially in "high-pressure" situations. Having a well-delivered and confident approach to communicating why your business and services are great is certainly the bar, but you're only human. From elevator pitches to communicating your value (and every imaginable cat-got-your-tongue instance in between), there are plenty of opportunities for even the most seasoned pros to flub a time or two during a pitch. 
If you have team members who are responsible for selling to couples, the same can be said for them. The only difference is, however, it's your job to make sure that they're able to speak about these things in a way that doesn't cause them to stress or misstep. So today, we wanted to hone in on ways you can empower your team (and yourself) to make the sale—with all the confidence and effectiveness in the world. Read on for tips to help you create a sales process, as well as advice from experienced pros that will help you level up your sales.
Have a defined sales process 
The first step to empowering your team to consistently and confidently make the sale is to create a sales process. You likely already feel this, but selling is something people can really struggle with—and having a roadmap to follow makes it a heck of a lot less stressful. You can start by creating an outline of the workflow of your overall sales process and then start filling in the details. From there you can create templates, sales prompts and email swipe copy that helps each of your team members execute a consistent client experience throughout the booking process.
In addition to having a step-by-step process laid out, you also want to set expectations. These expectations should act as a level set, ensuring that you've made it clear that these are the things they need to accomplish throughout the sales process. A good example is communicating the fact that you want each of your team members to research your potential clients (doing social media and internet searches to learn more about who they are as people) before scheduling their first tour or discovery call. 
But, once your team has some experience under their belt, it's important to give them the autonomy to create the sales process that works best for them (under your guidance, of course).
"I hate to say it, but oftentimes I run into business owners who lose an immense opportunity to grow their business because they think their way is the best way or the only way to do something. This makes sense because during the first years in our business we feel like we are on our own island and need to do everything ourselves. But in all my experience, both in coaching and from personally leading a team of 40, I can say this—as business owners, we need to understand our ideas are a way to do something, not the only way, or often even the best way! I am humbled daily by the creativity, problem-solving, and grit of incredible team members. My best advice is to let your team run. You hired amazing humans–trust yourself, and trust them! You will be so happy you did." – Ashley Ebert of The Abundance Group and The Simply Elegant Group
Pro-tip: Sometimes it makes sense to let more experienced team members respond to the inquiries from your Storefronts. Here are tips to help them effectively respond to leads from The Knot and WeddingWire.
Provide in-depth sales training
Once you define a process, you can't just hand it over to your team assuming it's self-explanatory (though we're sure you wish you could). The reality is that you have to provide sales training for your team to not only execute it as you want but for them to be knowledgeable enough to add their own touch. So be sure to add training as a part of your new-hire onboarding but also schedule yearly training to make sure everyone is ready for the upcoming booking season.
"To have a truly effective and successful sales team, it is imperative to empower them to establish their own selling style and allow them the freedom to develop the relationship with the client in order to close the sale. A huge part of that team empowerment is training. The stylists in my bridal boutique go through an extensive training process when hired. They first watch a series of training videos called The Series 2.0 that I created to assist other bridal stores in training their stylists and running an efficient bridal store. We then take them through product knowledge training and role-play in the store. This training takes place while they are also shadowing seasoned stylists. After several months of training, they will work with a client on their own with support before they ever work one-on-one with a bride.
Proper training is truly the base that is needed for empowerment. After they are trained, they can then establish their own selling style and their method of developing a relationship with the client–which is truly the key to closing the sale!" – Beth Chapman owner of The White Dress by the Shore and founder of Beth Chapman Styling + Consulting
Encourage ownership and accountability
When it comes to sales, keeping your team motivated is key! And there are more than a few ways to do that. To start, you want to have and clearly communicate a set of sales goals to your team because this gives them something to work toward and creates accountability. Next, you want to put incentives in place that will help each person take ownership. These incentives can be commissions, rewards or bonuses for individuals or the entire team when they hit their goals. Want to turn sales into a bit of a game? Consider having a sales competition to get everyone excited about hitting their numbers.
Pro-tip: Help your team take ownership by teaching them how to have a successful sales call as well as how to close a sale.
Have open lines of communication
If you want to ensure that your process is continually being refined and your team is continually growing their sales skills, it's imperative that you have a consistent and open dialogue with your team. Don't let yourself get too comfortable after delegating sales to your team—you should schedule regular meetings with them to understand what is working and what's not. These meetings can also be a time to identify any roadblocks your team is facing, figure out any resources that need to be created as well as get feedback from them about what you can do to make the process go smoother. 
Pro-tip: "Your team should have a very clear understanding as to who the brand's clients are. If potential consults do not follow those patterns, they should have the autonomy to defer back to you for further discussion." – Terrica of Cocktails & Details
Looking for more advice to help you build an effective sales process and bank of resources to empower your team? We've got tons of articles about sales here on the WeddingPro blog. Click here to view the category and get what you need.
Photo Credit: Zoran Zeremski / Shutterstock.com
Let's grow your business together!
Start advertising on The Knot and WeddingWire, the top two wedding planning platforms.