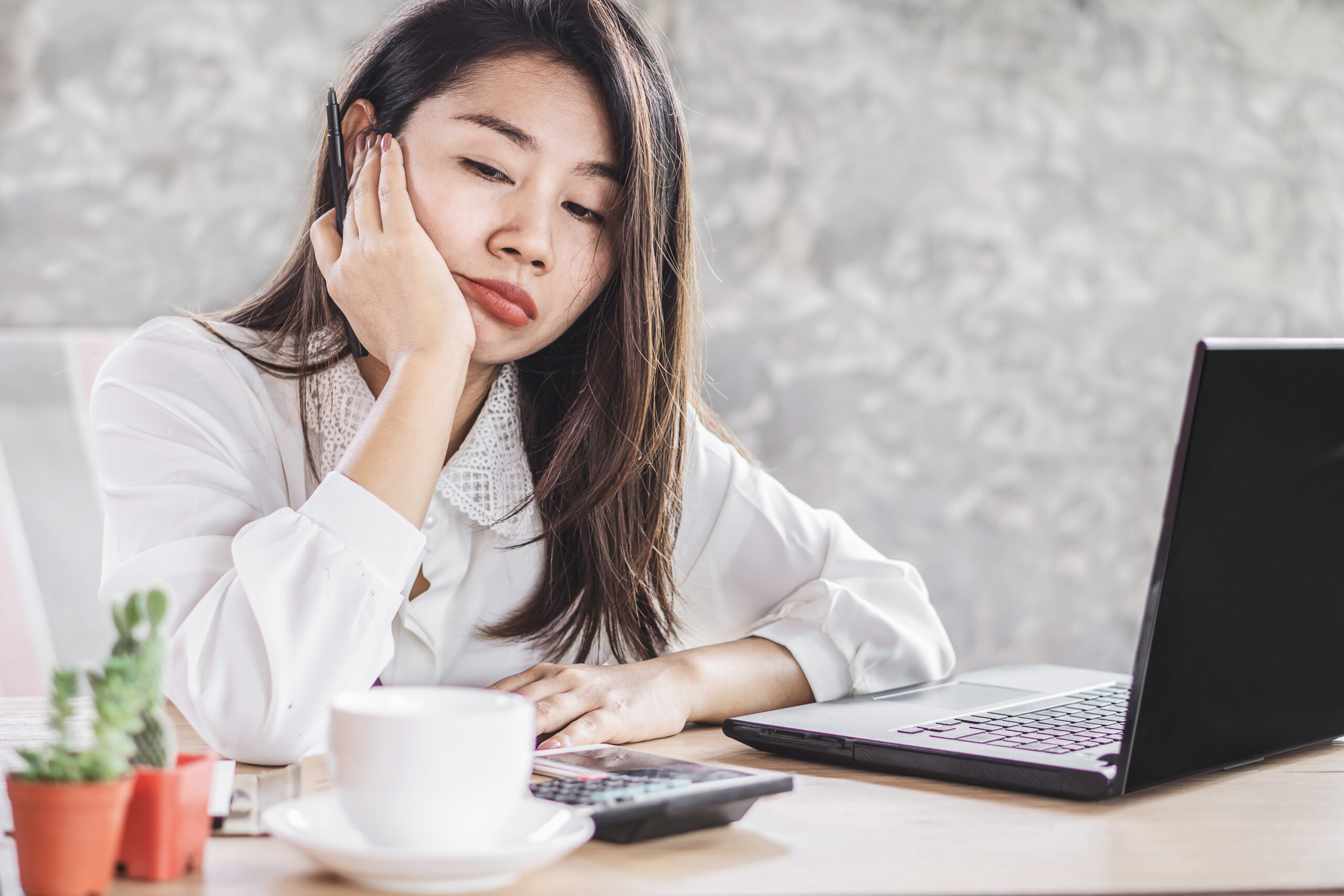 Tips to help you
follow up with leads
It happens to everyone. You respond to a new inquiry, feel like you nailed it, and don't ever hear back. So, naturally, you start to wonder if you did something wrong. Did I reply too quickly? Did I say something that turned them off? Did I price them out? It's a frustrating experience and certainly is never fun to doubt yourself—but it's also a prime opportunity to review and refine your reply. 
While there isn't a surefire way to guarantee that every wedding lead you get will continue the conversation they started, there are ways to increase the chances. From making sure you're giving them a reason to reply to not being afraid to nudge them along, there are tactics you can use to refine your sales communication in a way that shows how helpful, valuable, and creative you are. So today, we wanted to talk about what you should do when your leads from The Knot and WeddingWire aren't responding. Read on for tips to help you follow up with leads and then make adjustments to your replies.
What might be missing from your reply
While your Storefronts give couples a first impression of you, your reply to their inquiry is an important extension of that—it is their first interaction with you after all! So, when it comes to doing all you can to lead them further down your sales funnel, there are important details to not miss.
A reason to open your reply – If you're communicating via email, make sure you are using interesting subject lines. (Did you know almost half of all emails sent are opened or trashed based on the subject line alone?) Couples are often reaching out to 5-10 pros in each category, so you need to make sure you're standing out from all the other emails in their inbox. For example, instead of a subject line that reads, "Form Request for Venue," consider something more intriguing like "Ready to Plan Your Dream Wedding?" or "We're available on your date!"
A results-focused reply – Make sure you're not just focused on the services you provide because couples are really looking to hire you for results. For example, couples aren't looking to simply hire a wedding planner—what they really want is an expert who can help ensure that their wedding runs smoothly and includes the details that are important to them. (Read: they really want to make sure they can celebrate and not worry about the details on the day of.) So, if a wedding lead includes language about what is important to them, mirror it in your response as you talk about the benefits of working with you.
A reason to respond back – Give each of your online leads a reason to reply. Whether that is asking a question or including an easy action item at the end of your email, don't create a dead end in your sales funnel.
Pro-tip: Learn about additional must-haves to level up your sales skills with these tips to help you reply to online leads. 
Ask yourself, "Is this happening a lot?" 
We'd be remiss if we didn't touch base on what to do if you are experiencing this frustrating situation more than you would like. If you are finding it difficult to get couples to reply to your inquiry responses, there is some good news—you have an opportunity to make small changes that have a big impact! Here are tips to help you on the copywriting, communication, and conversion fronts.
You might be overwhelming them – It's easy to get excited about a new wedding lead and want to share all the details about your services and experience with them, but it might be too much. If your inquiry reply is longer than 200 words, review it and figure out what can be moved to your next email, turned into a blog post (so you can link it instead of typing it out), or simply removed altogether because it doesn't add value.
You're not giving them enough – Conversely, you might not be giving your online leads enough information to feel like they can make a decision. Avoid vague replies or immediate requests to schedule a call as this can feel too salesy for where they are at. 
You aren't answering their questions – This may seem commonsensical but not answering questions from your potential clients isn't going to get you anywhere. There is a school of thought that would argue to wait until a sales call to answer any big questions, but today's couples move quickly, and it's in your favor to give them answers (because someone else is going to regardless).
Your tone is being misinterpreted – Most of us have experienced a situation where words we typed were not received in the same way as if we had said them. And your inquiry replies are not immune to this. Make sure your tone sounds like you and isn't trying too hard to be professional (that can come off as cold).
Pro-tip: Here are more do's and don'ts of responding to leads you should be aware of.
Tips to help you follow up with leads and get a reply
Now that we've covered a few of the major gaps, let's talk tips. Here are some impactful changes you can make to your replies that can help you increase the number of couples moving down your sales funnel.
Send a link to something you think they'll enjoy. Maybe it's a list of top 10 things to do in the city they're getting married in or a playlist of wedding songs you love; a small but thoughtful freebie is always a good way to help earn their trust.

Include a clear (and easy) next step. Remember the dead end we talked about avoiding? Whether it's asking them to view something or reply with an additional detail about what they envision, people like being told what to do.

Write your replies with personality! This might be a business transaction for you but it is so much more to the couples who are inquiring. Be you but try and match their energy level.

Follow up at least one more time than you already are. You can set reminders for yourself to reach out.

If the couple hasn't responded after 2-3 follow-ups via the initial communication channel, try using a different channel.
Getting to the point where most of your leads from The Knot and WeddingWire are replying to you takes some time and finessing. So, don't stop your research here—read this article about responding to wedding leads as well as this one to help you avoid getting ghosted.
Photo Credit: Doucefleur / Shutterstock.com