6 Creative Ways to Celebrate Your Clients
By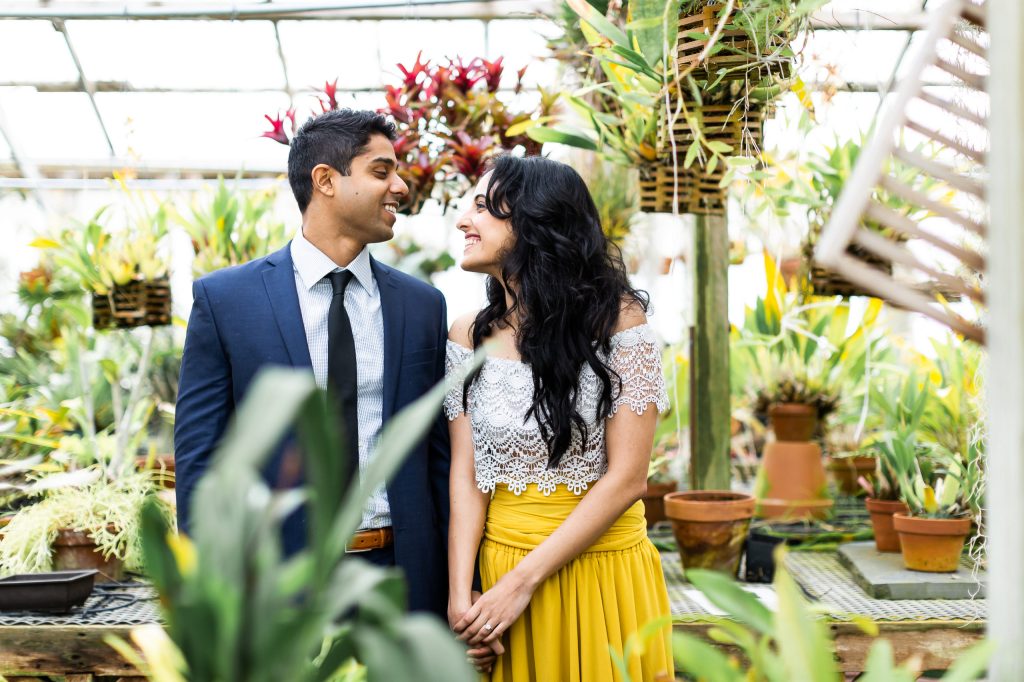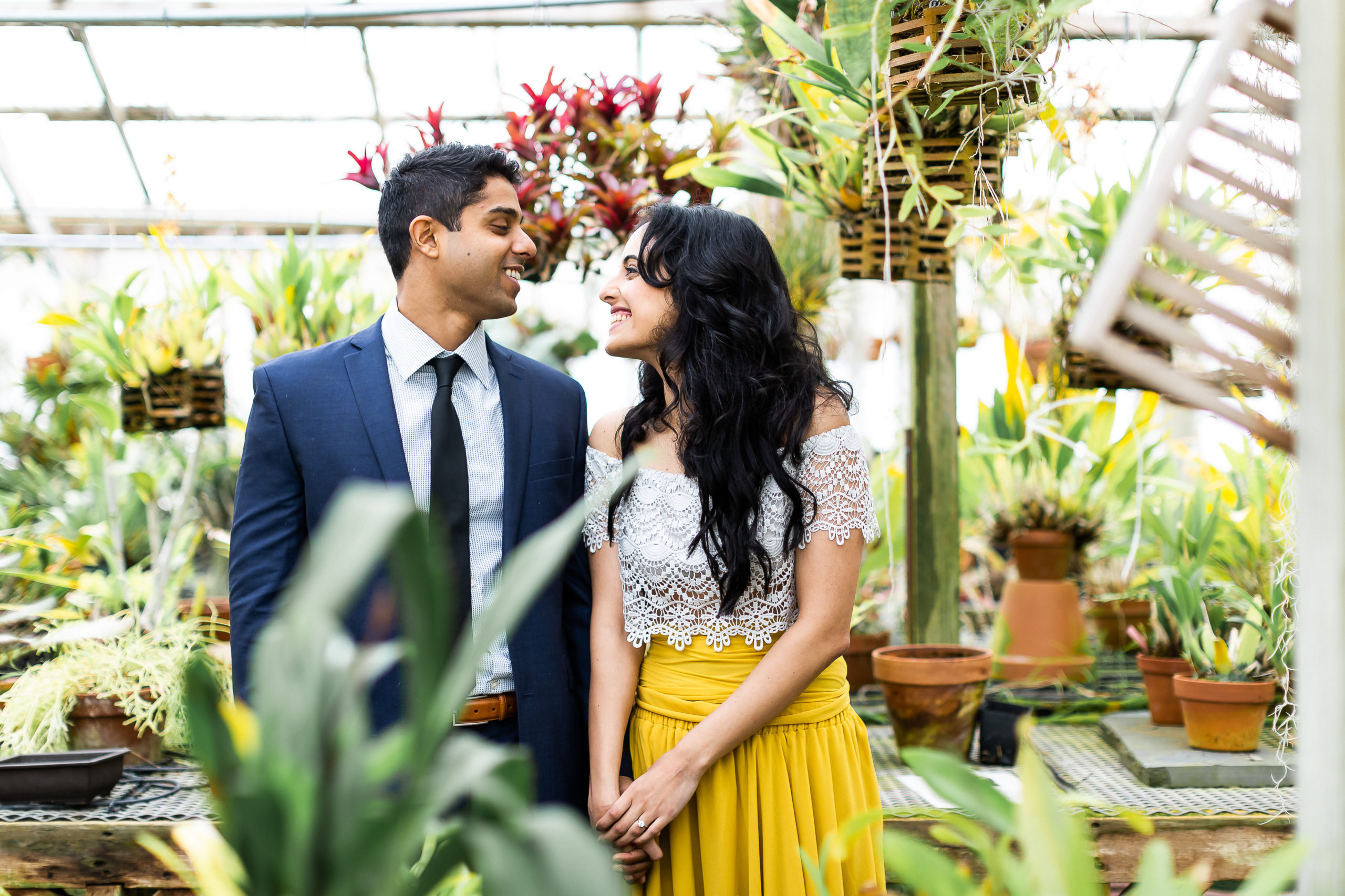 It's no secret that one of the best ways to grow your wedding business is through a network of referrals.
Whether you are new to the industry or have been helping couples realize their version of the perfect wedding for many years, the impact of a positive review or recommendation from a newly married couple can have a game changing effect on your business. One of the best to keep your business top of mind to a newly married couple is through a thoughtful personalized thank you gift that you can present after your services have been rendered. Thoughtful gifting does not need to be overly expensive or over the top. We love to recommend items that reflect the couple's personality, style, or interests, and are the types of things that they can use in their homes for years to come. Think about it this way, give them a gift they love and they will think of you each and every time they use it. Now that's effective advertising!
Here are some ideas. The best part is that they can all be customized! 
For Foodies:
Personalized Wooden Cutting Board makes an ideal kitchen accessory for the couple that loves to cook. Made of hardwood, this extra-large acacia wood also makes a standout serving piece. Choose from several personalization styles.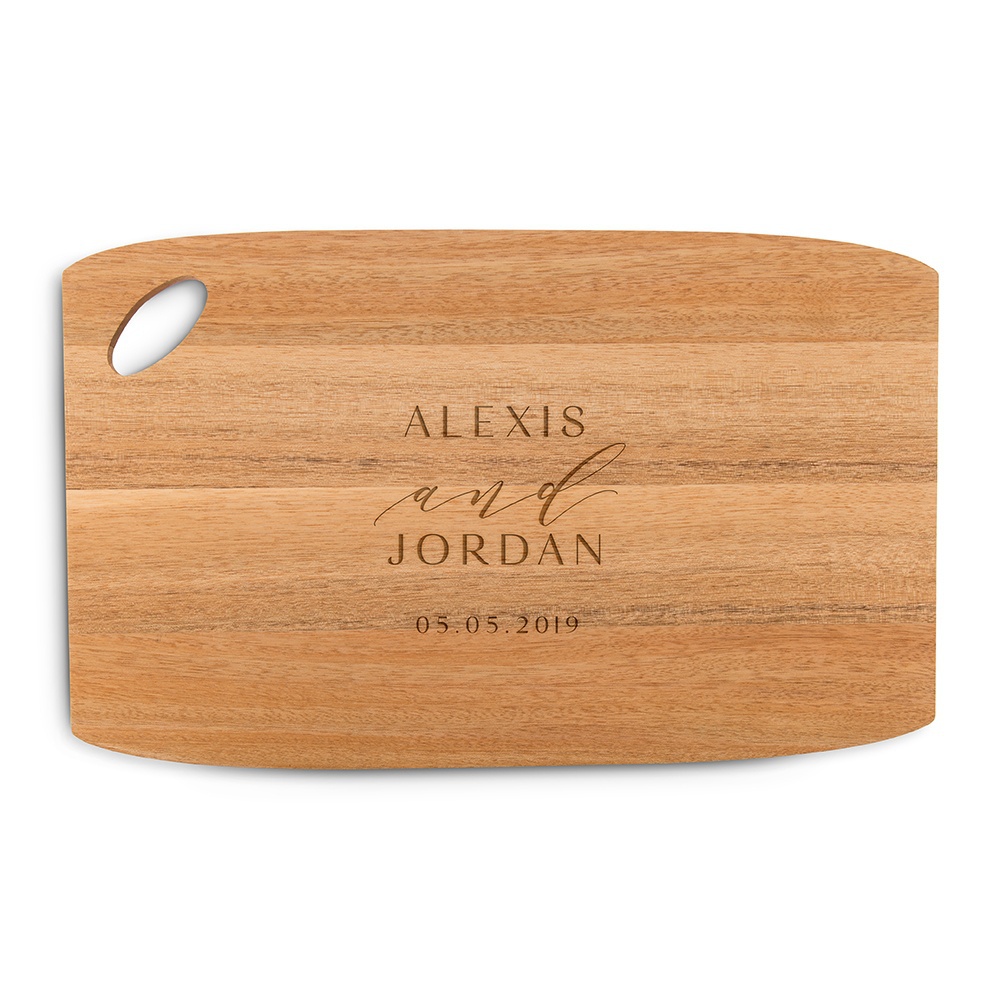 For Globetrotters:
The Weekender Bag is a bag that is ready-built to go places. It's durable meets sleek construction makes it a favorite accessory whether the destination is the beach, the mountains, or even on short trips to the gym. The bold embroidered monogram adds a pop of color and will make it easy to spot at baggage claim.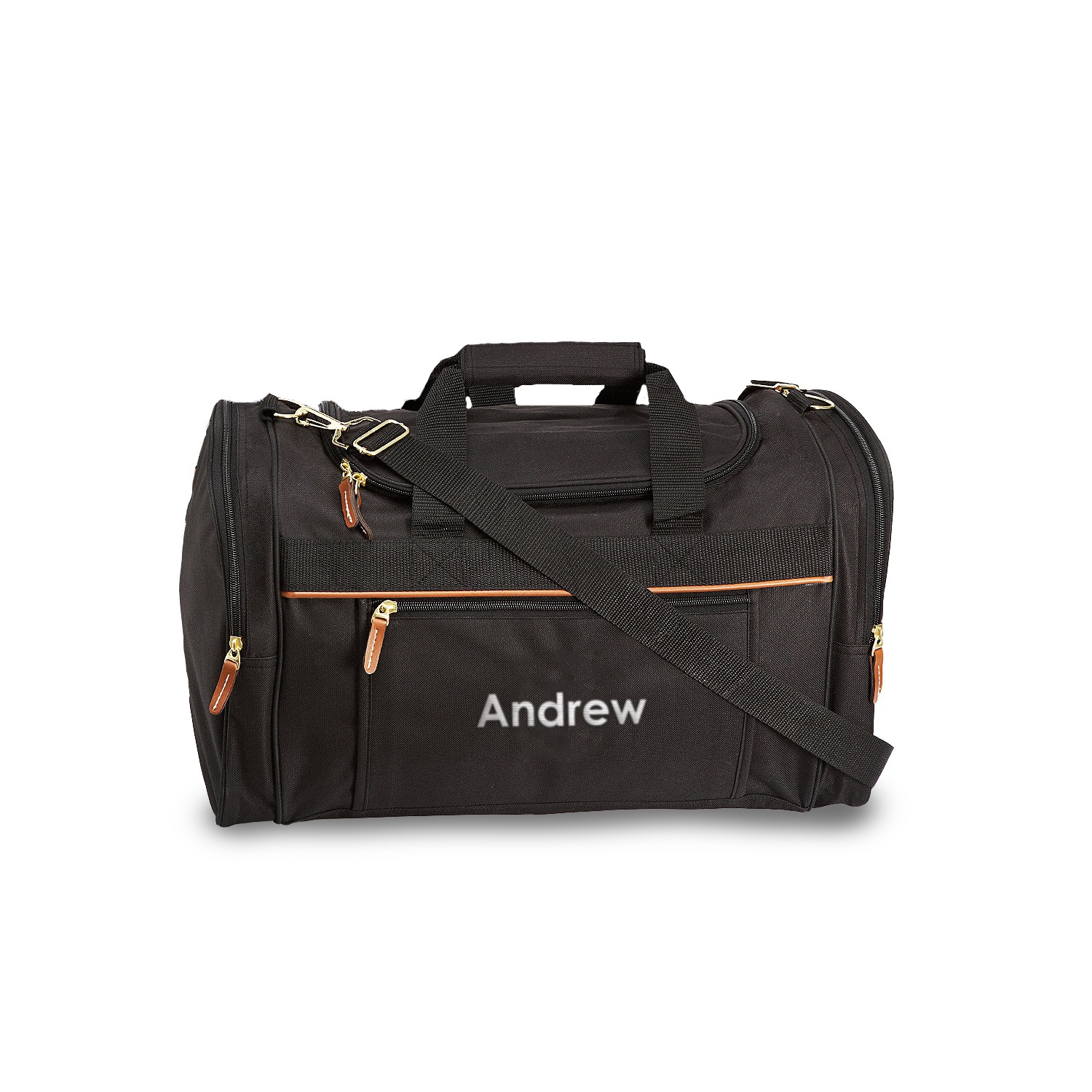 For Entertainers:
A Monogrammed Set of Four Personalized Stemless Wine Glasses will ensure that the celebration continues long after the wedding is over. Take it to the next level by pairing these with a bottle of their favorite wine.

For Outdoor Lovers:
A great water bottle is a must have for any active couple and these stainless-steel insulated bottles are among our favorites. We love the modern design which can be personalized with a monogram or a full name and are a must-have accessory for the individual on the go.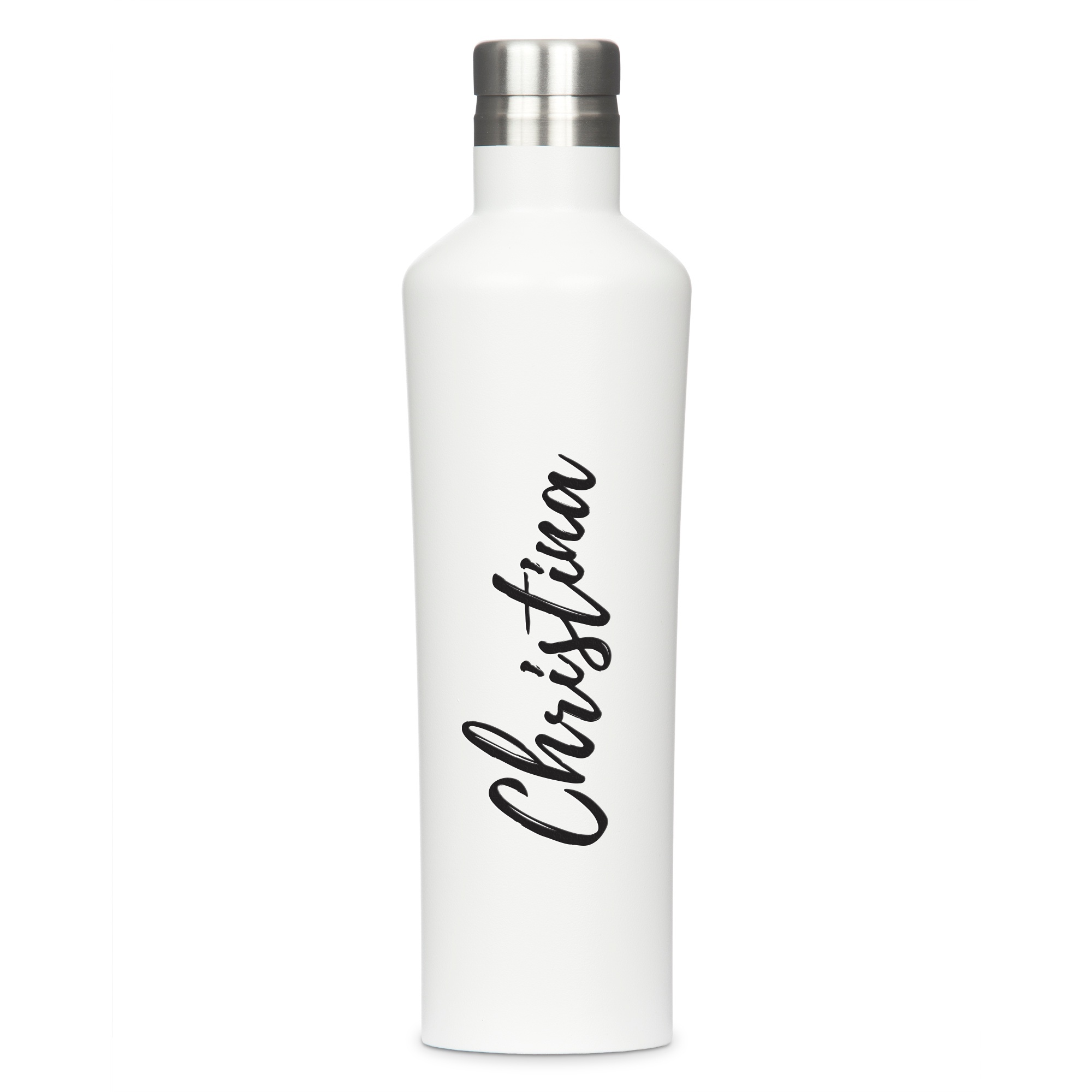 For Rustic:
This ring box will add a touch of rustic and poetic charm to the wedding ceremony and is guaranteed to be a treasured heirloom long after. A thoughtful gift and gesture, there are over five different engraving styles to choose from.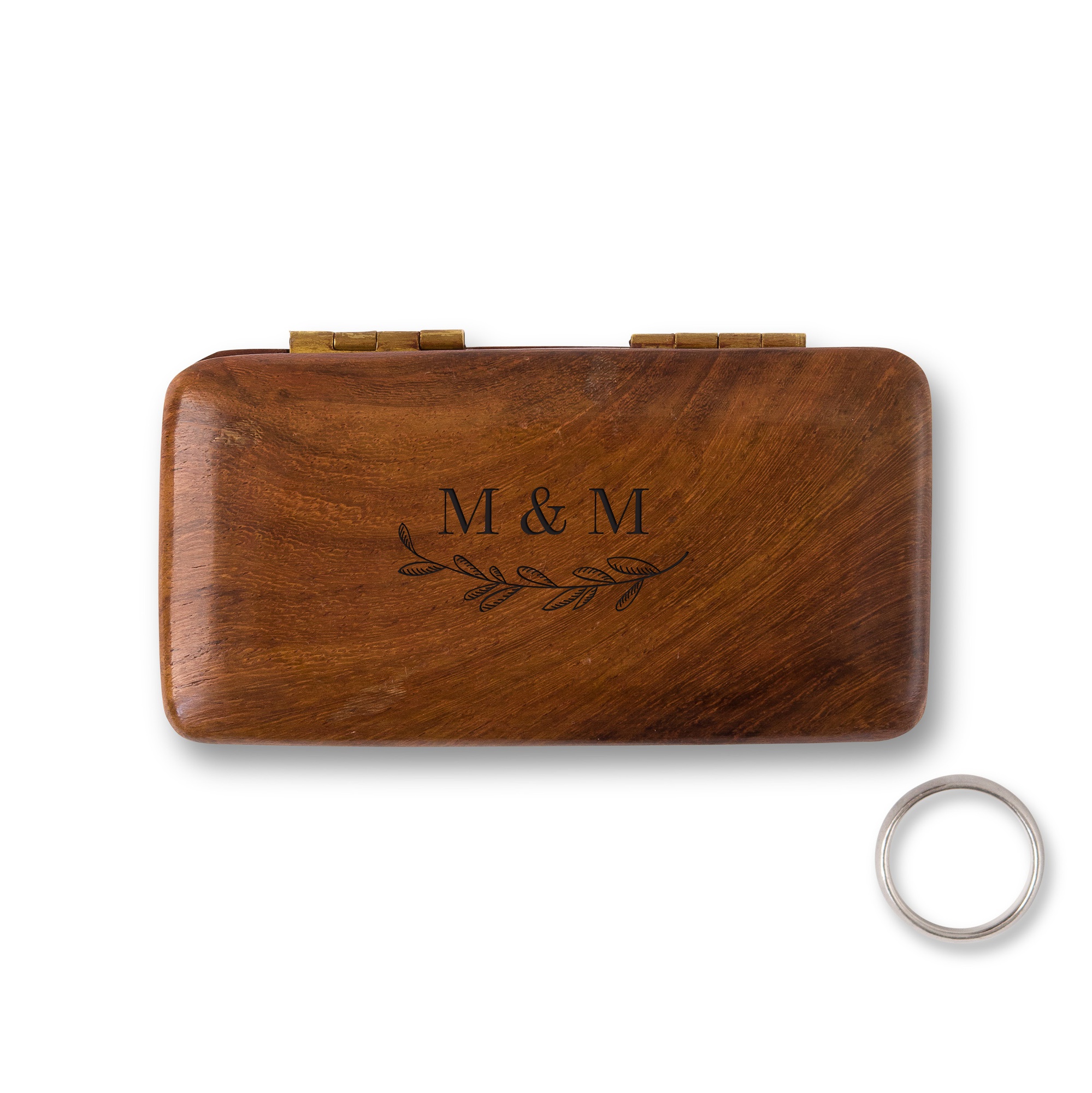 For Beachgoers:
If Hawaii is the destination of their Honeymoon, chances are they love the beach. Since tagging along on their Honeymoon is impractical, send them off into married life together with this practical and fun personalized beach towel.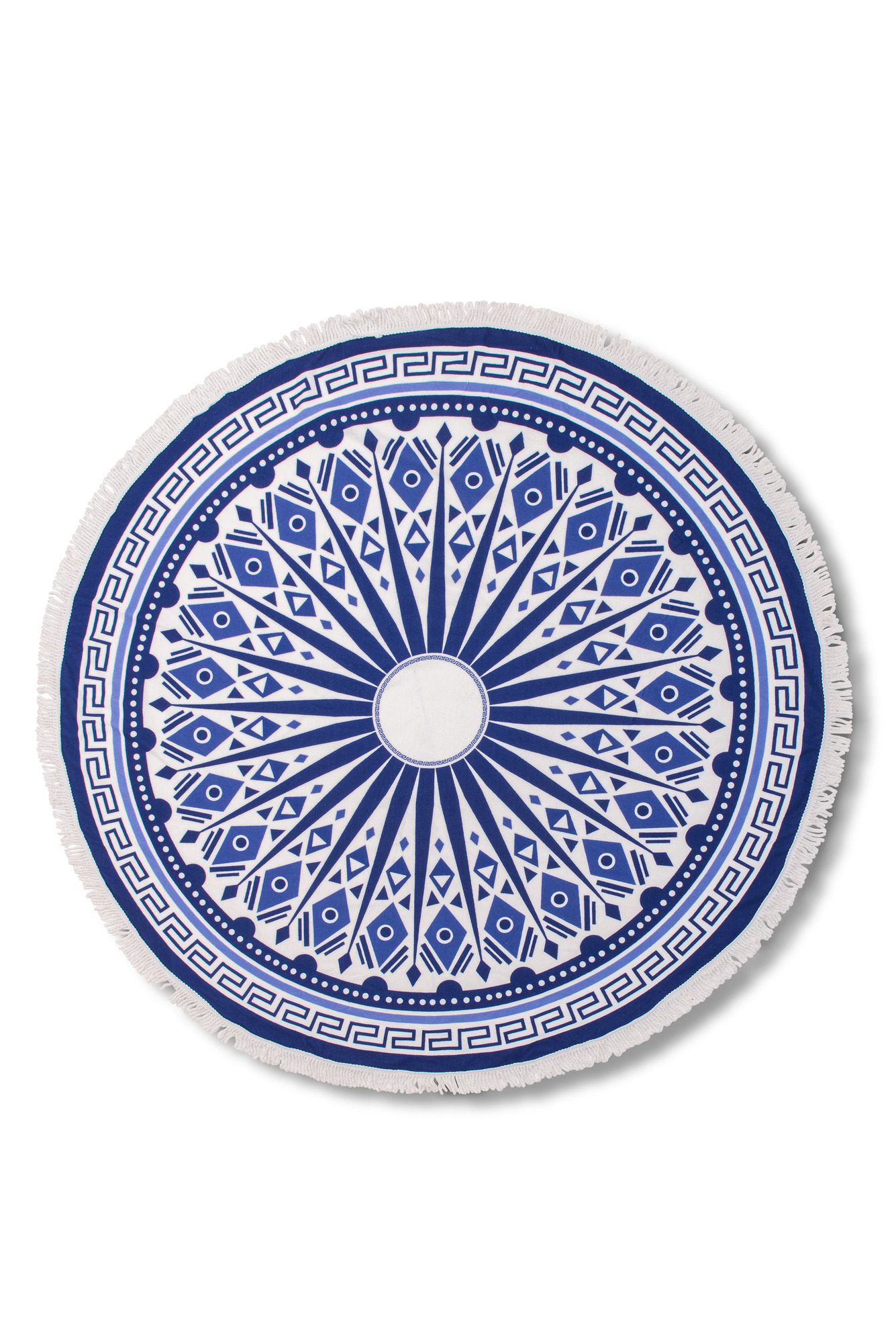 Let's grow your business together!
Start advertising on The Knot and WeddingWire, the top two wedding planning platforms.