Client Experience
Your Couples
6 Takeaways From Our Client Experience Webinar
By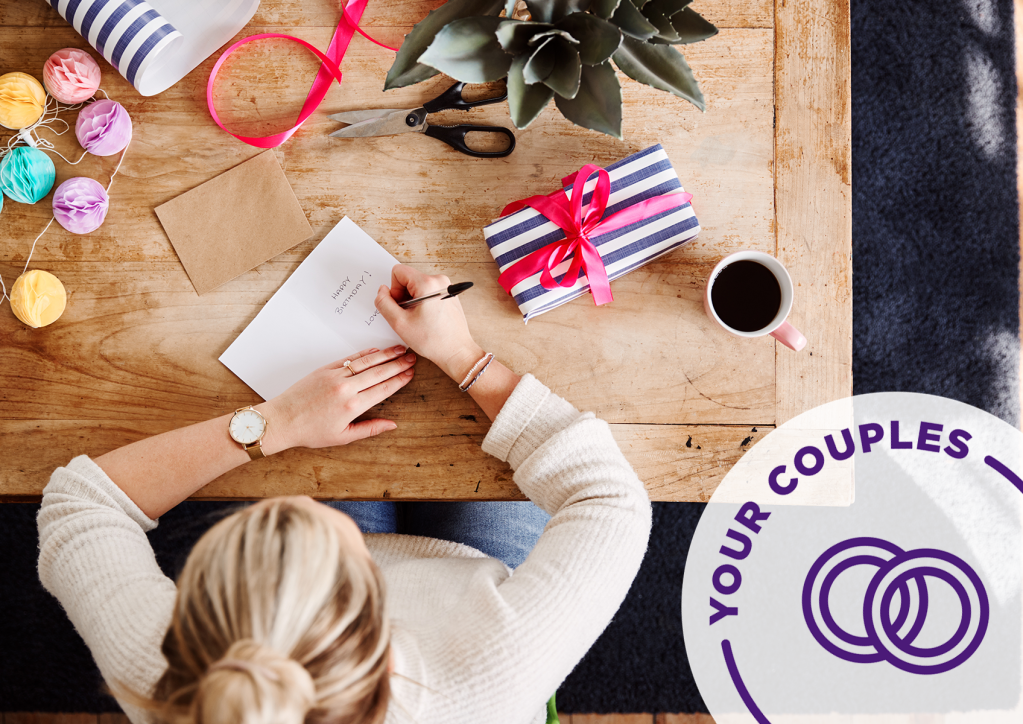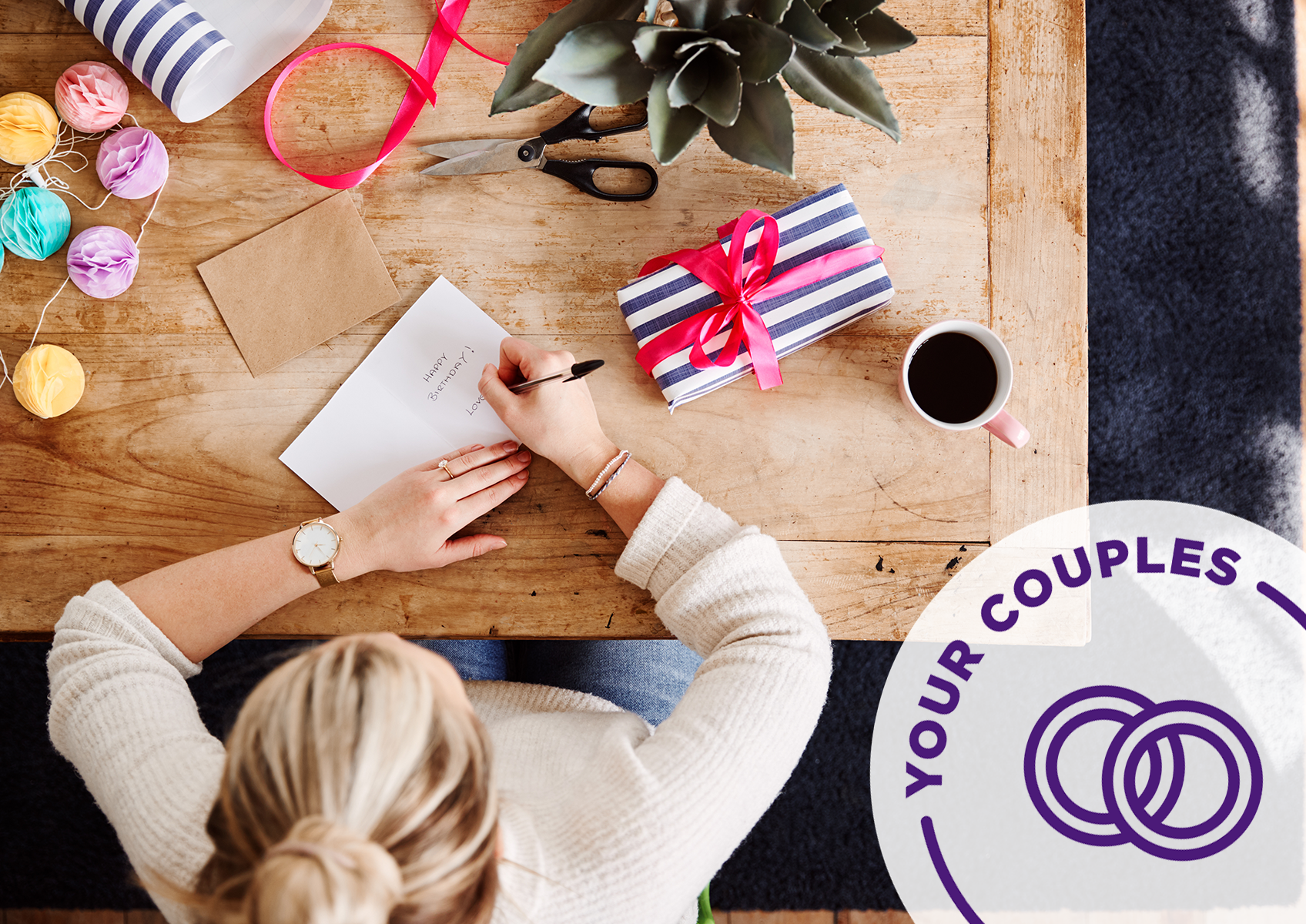 Now, more than ever, is the time to think about how we can turn lemons into lemonade. Providing the ultimate client experience for your couples will reap huge benefits, both now and later. You'll bring a smile to their faces in the short term and turn them into obsessed, raving customers in the long run — resulting in meaningful referrals to new clients and loyal customers who come back for future events. 
We brought in client experience expert Zoë Scharf of Greetabl for a webinar to gain more insight into creating the best experience during this difficult time and beyond. Keep reading for the top takeaways including advice on how to stay in touch and spark moments of joy, the importance of over-communicating, and how to keep the momentum going.

Takeaway #1: Understand Your Goals
Before we dig into some tactics for creating a great client experience, it's important to know what you're hoping to get out of all that hard work. Zoë outlined seven outcomes that can be indicators of a great customer experience. According to her, "you have a better chance now than ever before to overly succeed in these metrics." So take a look at your business and yourself to decide, what are my top priorities here? Once you know what's most important, you can then align everything to your goals. Here are a few ideas to get you started: 
More authentic relationships

Rave reviews and testimonials

Meaningful, organic referrals to new clients

Learning more key data about customers' pains and motivations

Gaining Instagram followers

Building loyal customers who come back for future events

Feeling more fulfilled with deeper connections

Takeaway #2: Provide Comfort and Support
Zoë herself is a bride who has had to postpone her wedding and is feeling the same stress as many other couples. Clients are looking to you to be the expert and help them decide on the best steps to take. "When your clients are uncertain and worried, you are in a better position than ever to provide help and comfort. This results in customers and fans for life," she advises. A small personalized gesture to let your clients know you are thinking about them can go a long way. 
Let couples know that even if you don't have all the answers, you'll take care of them and make them feel supported along the way. Wedding professionals that can listen and provide guidance to couples through the most stressful time can look forward to obsessed, raving reviews and referrals. You will be surprised at how appreciated your couples will feel. In turn, they may leave you a dream testimonial. 

Takeaway #3: Figure Out What Makes Them Tick
Zoë stressed that the first step to creating more authentic connections with couples is to just start a conversation and make them feel comfortable sharing. The most important thing is that they feel like they can talk and that you'll listen without judgement. Here are some ideas of things you can do to create a connection:
Follow them on Instagram and interact with them

Keep notes on what you are learning (ie. "how is your mom doing? etc.")

Share little things that bring joy (jokes, wedding inspo, anything!)

Offer to hop on a Zoom call to talk through any questions they have

Show that you care by asking them how this pandemic is affecting them
Tip: Keep notes on the information you're learning. Taking the time to jot down details and then bring them up in later conversations will gain you major brownie points. Checking in on their families during calls and asking how they're doing will remind them how much you care. 

Takeaway #4: Over-communicate, over-communicate, over-communicate!
Couples crave attention from you and want to know that you're also thinking about all the details of their wedding. Given that many weddings have been rescheduled, timelines are lengthened and you are likely to be spending more time with each couple. Make sure you're providing direction about next steps and over communicating how and when your next touchpoint will be. This will set expectations and keep them from wondering when they'll hear from you again. After each meeting, whether that's over the phone or a virtual meeting, a recap email with manageable bullet points can be very helpful.
Remember it's okay (and important) to leave space for the relationship to change. You don't know all that's going on in their lives right now, so give them the ability to help dictate what your communication schedule and type should be. Finally, don't be afraid to talk about Plan B (or C or D or E), even if they don't bring it up first. They may be nervous to ask and having the conversation now will help everyone in the long run. Be proactive about it even if it's a scary topic to approach. You'll all feel much better having a conversation!

Takeaway #5: Find Moments to Make Them Happy
Once you've chatted with them about the necessary details, it's time for the fun part. These are the surprise and delight touchpoints that can take your relationship to the next level. Give them  that "did we just become best friends?!" feeling.
This may sound obvious, but make sure that they know that you like them! "Tell them how lovely it is to work with them; it takes five seconds but it is so powerful," Zoë says. Send a handwritten letter about how thankful you are for clients like them, always but especially now. When appropriate, you can also send them gifts, like a personalized mini wedding cake on their original date or a champagne toast during a planning call. Need some other ideas? Check out more ways pros are honoring couples on their original wedding dates.

Takeaway #6: Don't Let the Momentum Stop
Once you have established this behavior, keep it up! It will feel inauthentic if your relationship falls flat or you go off the grid in a month. Here are some of Zoë's tips for how to keep the relationships strong as time goes on: 
Set up reminders for special occasions – congratulate them on a birthday, anniversary, or recent accomplishment.

Set up Google Alerts for your couples. If they've done something cool professionally or their wedding has been featured, this tool will give you a notification and an easy reason to reach out.

Share when you have good news – they want to hear when you have good news in the same way you want to hear theirs. Whether you've added someone new to your team or been featured in a publication, knowing you wanted to share this with them will help cultivate your relationship.

Ask them for advice, genuinely. They'll know you want to improve as a human being and relieve their concerns. You can make this into a virtual coffee date or

Zoom happy hour

.

Set up automated emails to check in and see how it's going before and after their wedding and again on their anniversary.

Schedule social media posts to feature your couples. Seeing themselves on your feed is an exciting moment and makes them even more excited about your work!

If you weren't able to join us live for the webinar, or if you want to brush up on the content again, you can view the recording at any time.
Photo Credit: Monkey Business Images/shutterstock.com
Let's grow your business together!
Start advertising on The Knot and WeddingWire, the top two wedding planning platforms.