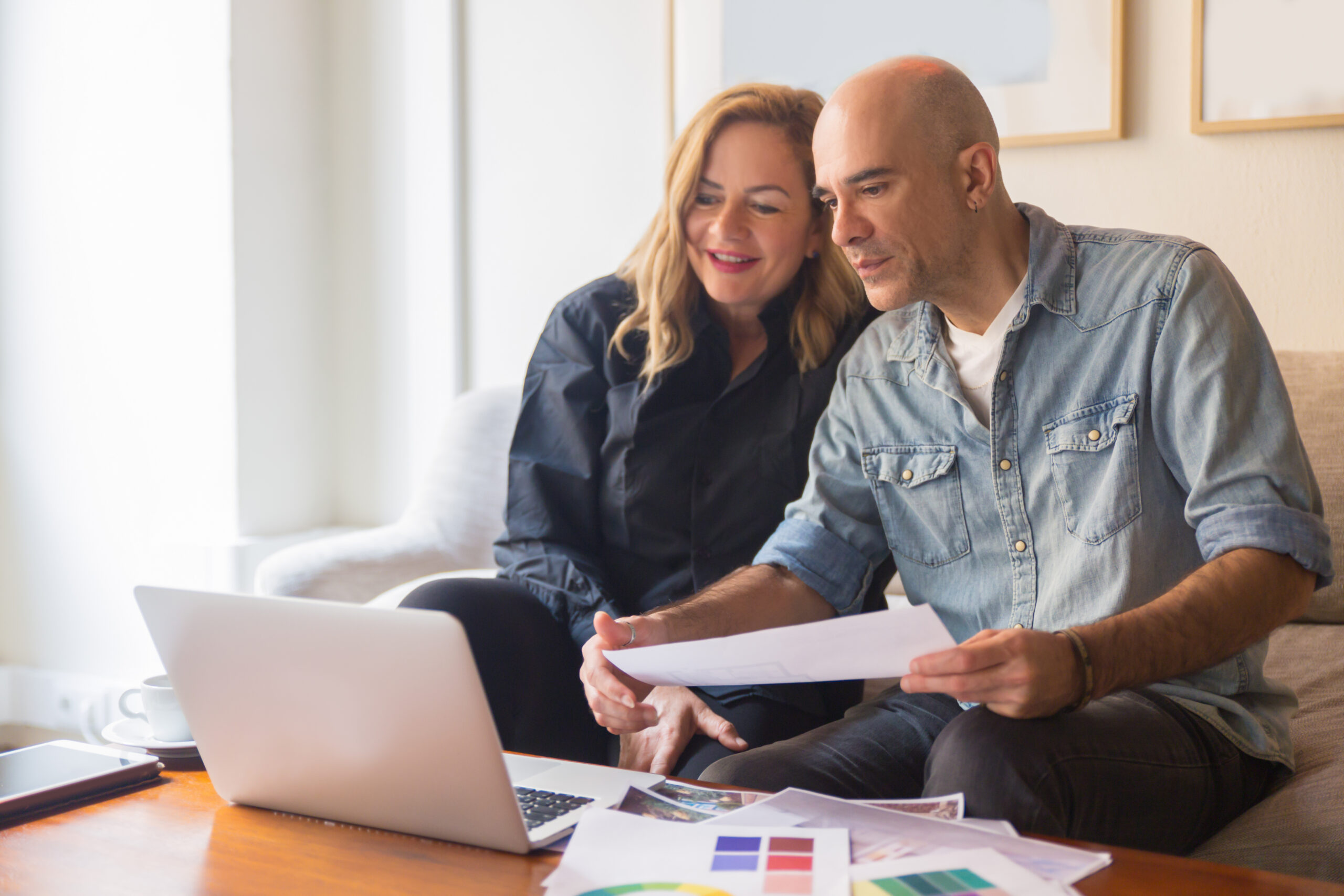 Insights
to help you understand how couples are
wedding planning
Have you ever wondered what goes through your couples' minds when they are making decisions about their wedding? Because, even after you've booked your first wedding and have years under your belt, you can still be curious about what goes on behind the scenes and what influences couples to do this, that, and the other. Why are they drawn to this inspiration? How did they find you? What can I do to make the process go smoother?
The answers to these questions (and all your curiosities) provide valuable insight when you can get them and can help you do a better job of both marketing your wedding business and serving clients. And, while what you wonder about is likely a little different than the pro next to you, there are insights that can help everyone—namely, how do couples use The Knot and WeddingWire to plan their weddings? So today, we wanted to share the consumer insights that will help you understand how couples approach the wedding planning process online as well as what you can do to put your business right in front of them. 
The wedding planning journey
When you think about how couples find you when they're looking for their dream vendors, you might think they start with your Storefronts. And, while sometimes that is true (there is a lot of SEO benefit to advertising with The Knot and WeddingWire after all), the reality is that both The Knot and WeddingWire are working to draw couples in well before they are ready to hit inquire. What do we mean by this? Let's dive into the marketing funnel we've spent decades building all in an effort to make sure you're getting qualified leads.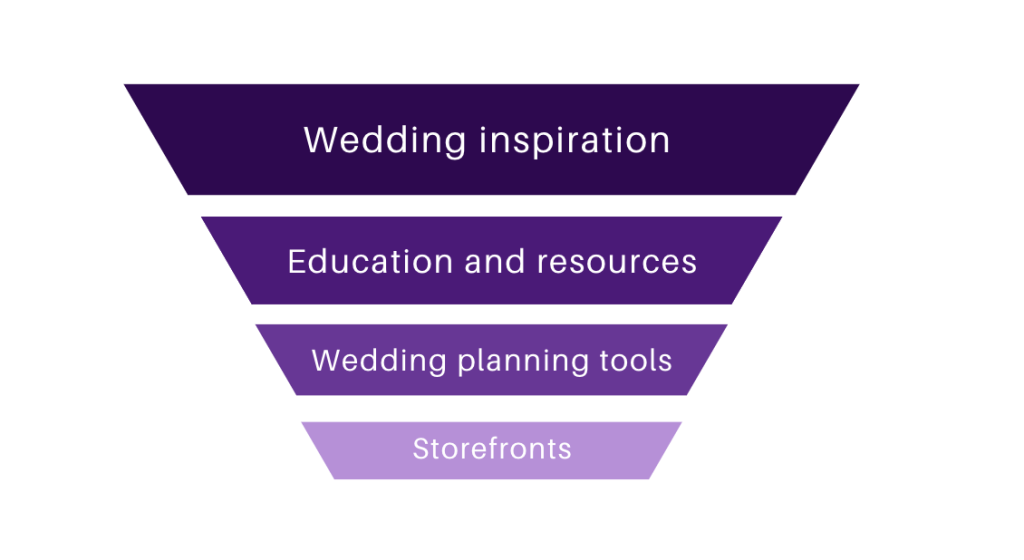 Our goal has always been to provide couples with what they need at every phase of the wedding planning journey because it ultimately helps them see your work and understand why they need to hire you. That's why we feature your work with real wedding submissions. It's why we work with you to create educational content. It's why we start engaging with couples as soon as they start planning their weddings. And it is why advertising with The Knot and WeddingWire is one of the best things you can do for your business—because you want to be everywhere couples already are online (and in wedding planning mode).
There are 13 million monthly unique visitors (read: people getting married) doing just that on The Knot and WeddingWire. And they're taking actions with us at every part of their planning journey! Couples know and trust us before they even get engaged, so once they are ready to start, we help them plan their entire wedding. From relying on our planning tools to stay on track, to booking pros like you to help bring their vision to life, couples use our sites at every stage—so we get to know them—and then pass that info on to you.
Pro-tip: Wondering which of our sites is better for you? Learn more about the differences between The Knot and WeddingWire.
How couples plan their weddings on The Knot and WeddingWire
It's likely that you've never asked any of your couples how they use the wedding planning tools and resources on The Knot and WeddingWire, so we thought these consumer insights would be helpful. Here's a look at how engaged couples use our sites to plan their weddings, from the day they get engaged to the day they hit the dance floor.
To gather information – Couples have questions about how to plan a wedding, so we try and answer them all! In fact, The Knot and WeddingWire consistently rank #1 and #2 for all wedding-related searches.

Start to plan their weddings – Because we've earned the trust of couples, 40 million couples have planned their weddings with us since we first launched. That's 1.6 million new couples every year!

Finding and booking their vendors – As a part of their research, couples connect with vendors through their Storefronts and we make more than 1 million vendor recommendations to couples every day.
Pro-tip: Make sure your Storefronts are ready for booking season! Here are tips to help you make the most of your Storefronts.

Wedding planning on the go – Today's couples are on-the-go and dialed into technology. Our apps are downloaded more than 6,000 times every day to help them not miss a beat.

Deciding on the details – Couples rely on our wedding inspiration and planning tools to make decisions about their wedding details. And our editorial content, magazine, and recommendations help them stay on track.

Communicate with guests – Wedding websites are a must-have for today's couples and they rely on them to communicate important details to their guests. The good news is, The Knot and WeddingWire are the #1 and #2 brands for wedding websites.

Registering for gifts – One of the more fun aspects of wedding planning, the registry! Couples turn to us when this task comes up on their list. Because of that trust we've built, The Knot Registry Store is the top registry destination for couples—ahead of all other wedding brands.

Leaving reviews for future couples – As a wedding pro, you know how important (and impactful) reviews can be for your business. Fortunately, couples also find tremendous value in reviews since they helped them connect with you. Because of that, they are excited to leave reviews on The Knot and WeddingWire, and we have more than 6 million reviews across both websites!
Interested in advertising with The Knot and WeddingWire now that you've read these consumer insights? Simply fill out this form and we'll be in touch to get you up and advertising!
Photo Credit: Mangostar/Shutterstock.com