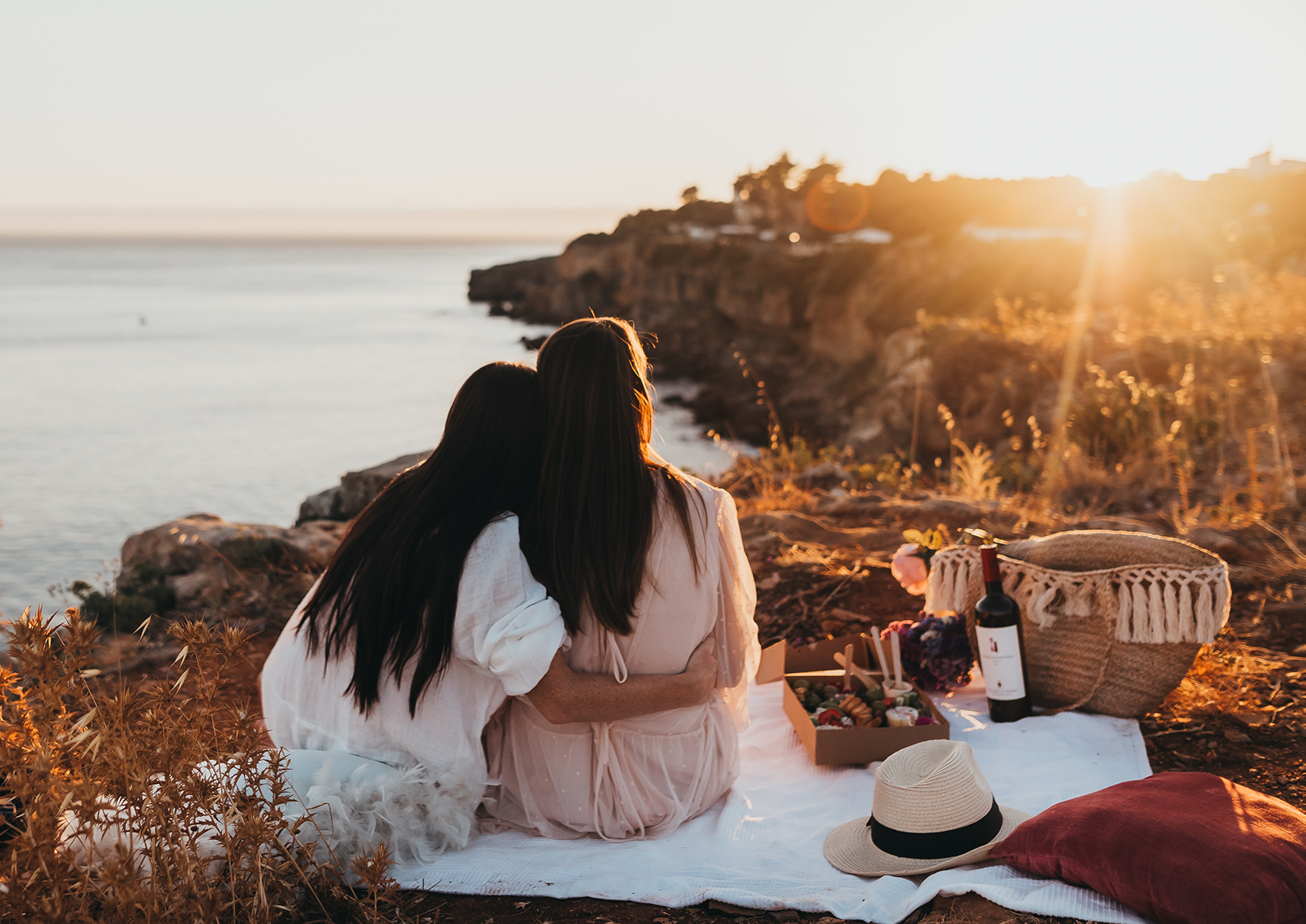 One of the most frustrating parts of being a wedding pro? Getting ghosted by prospective clients before you ever have the opportunity to sell your "why". We asked Alan Berg, CSP of Wedding Business Solutions to share some tried and true steps for better communication with today's couples. With these tips, you'll be able to avoid being ghosted, keep conversations moving and eventually convert those leads to sales. Read on for the top takeaways from our most recent WeddingPro webinar!
Before thinking about what you can do in the future, take a moment to pause and reflect on whether you are currently:
Responding quickly

Keeping your language conversational

Keeping your emails short

Making your responses personal
Are you doing all of these, but still getting ghosted? 

4 Common Reasons Couples Might Go Quiet
You gave them what they think they need. 
If you send your couples a pricing package right off the bat, they may compare it with your competition's pricing and find a better option, leaving less reason to respond to you. Linking to your social media channels in the body of your email also makes it easy for them to get distracted and leave your page entirely.
 "You wanted them to respond quickly, but you gave them things to read and watch instead of responding to you," says Alan. Remember: you're not trying to start a conversation, you're trying to continue one. 
Did you send your clients any of these: a brochure, menu, price list, packages, photos, videos, links to social media or links to websites? In doing so, you're selling your services before selling yourself, your brand and your company.
Pro Tip: In your initial communication, focus on selling your brand instead of your product. Think: when deciding to go out to eat, do you decide on the restaurant or the dish you'll be eating first?
2. You asked for a call or meeting in your first reply.
This is likely easier for you – not for your couples. Asking for high-commitment actions like setting up a phone call or providing their budget right away adds friction to the process. Couples are likely looking for general information before taking any of these steps. 
"If they wanted to talk on the phone, they would have called you! If they wanted to arrange a meeting, they would have asked for one. It's like dating–start slow." Alan cautions.
3. You created a dead end.
If you and your couple don't have an agreed-upon next step, you'll likely create a dead end in your communication. Like Alan says, "Ambiguous next steps bring ambiguous actions!" 
Responding to answer a specific question or scheduling a time to meet is a concrete next step. Telling them to reach out if they have any more questions leaves the ball in their court, where ghosting is more likely. 
4. Did you ask them a question?
Asking a question in your email opens the door for a response and future conversation. If you asked a question but still didn't get a response, consider if the question was:
High-commitment – did it ask them for their budget or to set up a meeting right off the bat?

Asked at the beginning of your communication – make sure to save questions for the later part of your email.

Not easy to answer – do they have to think long and hard about it? Do they have to consult someone for the answer?

Did you ask more than one question? This might overwhelm the couple before they even finish reading your email.
Pro Tip: Alan recommends taking your questions and moving it to the bottom of your email. This encourages your couples to respond and continue the conversation.
Bonus Reason: You gave up too soon.
Not following up with couples that don't respond to you? You may be leaving money on the table. Remember: if you don't ask, the answer is always no! Here's Alan's five-step follow up method for better communication:
Reply quickly

using the same method

. If someone messages you over The Knot or WeddingWire messenger, respond back there! Use whatever tool

they

chose.

Reply again

the next day.

Reference the details you mentioned in your previous email to keep your business and services top of mind for them.

Couple still not responding?

Try a different method

one or two days later. Make sure to call from a number they can call you back on.

If you still don't hear back,

send a short email a few days later

. One line is all you need: Are you still looking for a [your category] for your event/wedding?

No response?

Try sending something funny

to grab their attention. Remember: it starts with the subject line!
Pro Tip: Take a moment to evaluate your subject line! Make sure it's enticing enough for your couple to open your email. Instead of "Form Request for Venue," consider something more intriguing like "Ready to Plan Your Dream Wedding?".
But what happens if they ghost you after you've met?
You've gotten your couple to respond to your initial messages, arranged a time to chat and had a great meeting. Now they're ghosting you – what do you do?
Don't forget that ambiguous next steps bring ambiguous actions. If they're not ready to book you during your first meeting, schedule a future meeting to keep the conversation going.
Use the same multi-contact approach to reach them if they're not responding to the original contact type. And don't just check in to check in – do it to add value. Send a link to something they'll enjoy and ask a question to continue the conversation. 
You've reached out on multiple occasions, used different contact methods and tried your hand at writing standup comedy. You might be wondering – when is it time to move on?
You've tried at least five times with at least two different methods and haven't received a response. 

They said no and you truly have nothing else to offer them.

Your "Spidey Senses" are tingling and you can tell it won't result in a sale.

You can't satisfy the results they want and their budget.
Lastly, don't be afraid of talking about pricing, especially since you're communicating with potential buyers! 
They've already shown their interest in you by contacting you. Here's four ways to inform couples about your pricing in your website and marketing materials:
Tell them your prices, then ask for the sale!

Don't tell them your prices, but keep the conversation going. Let them know that you're working on ironing out the details to fit their needs and budget.

Lead with your starting price only if there is a small range.

Give them your price range and where most couples land if you don't have the exact details laid out just yet. Couples can then determine if their budget fits into the range.
Pro Tip: Don't bring up reduced COVID pricing unless they do – you may be devaluing your offering too early!

If you weren't able to join us live for the webinar, or if you want to brush up on the content again, you can view the recording at any time. 
Photo Credit: jjmtphotography:shutterstock.com