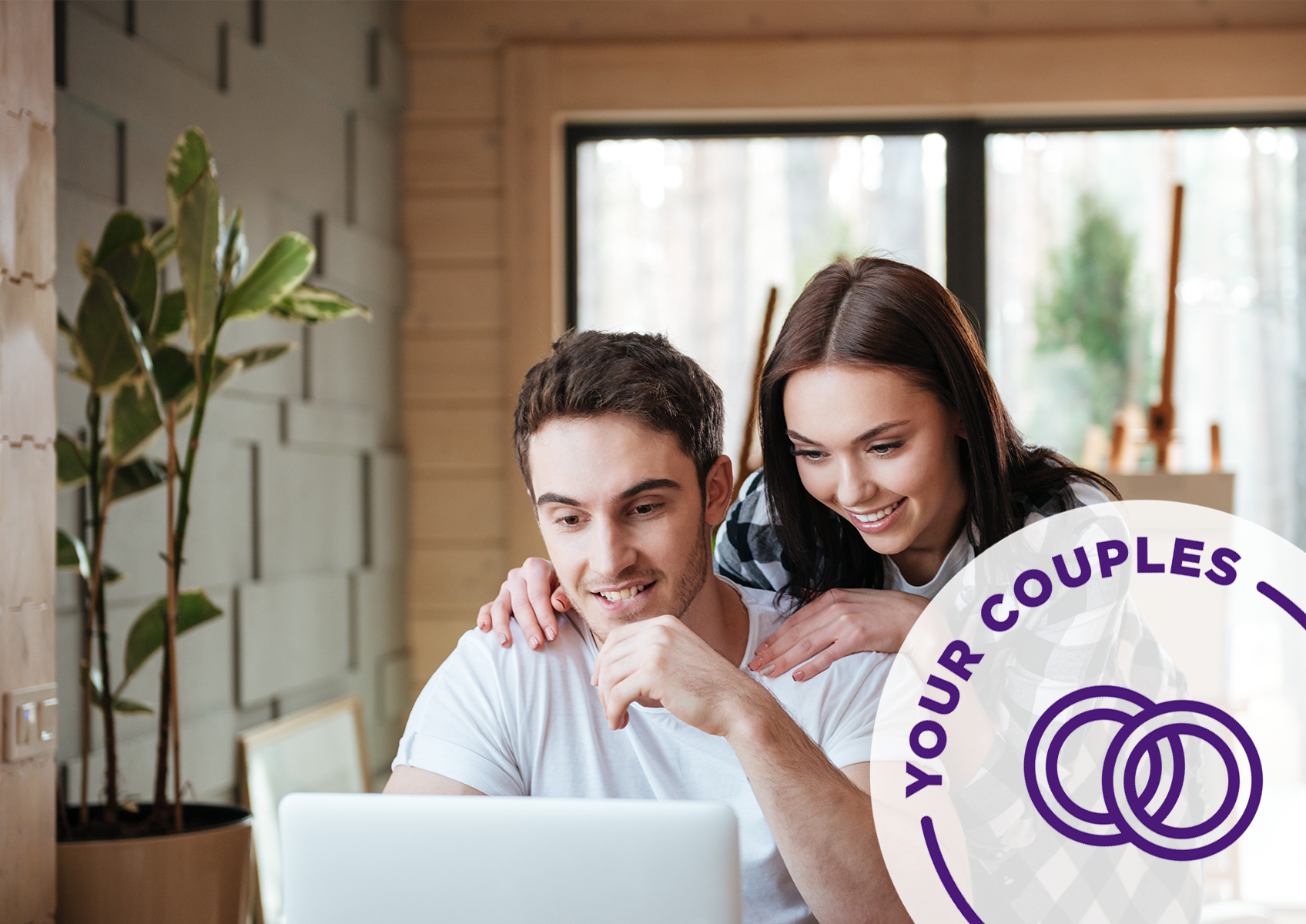 Over the last few weeks we've covered a lot of information regarding weddings that have been immediately impacted due to COVID-19, and the great news is that 96% of couples are not canceling their weddings. But what about couples with events planned for a later date being impacted? We surveyed more than 600 couples with weddings scheduled for August 2020 through April 2021 and found the vast majority are still actively planning. In fact, less than two in ten (16%) say they have taken a pause in their planning process.  
Here are 4 key takeaways from the study:
1. Two-thirds of couples have completed wedding planning activities in the past 2 weeks. 
Among those who haven't done any planning, 17% simply had a lull in planning while  only 16% purposefully paused planning. 
Those who are actively planning have been doing a variety of wedding-related tasks, including searching for inspiration/ideas online (67%), contacting vendors for information (58%) and making a purchase related to their wedding (49%). With many now navigating new daily routines, some acknowledge that their pace of planning has slowed compared to prior to the crisis. 
"We're getting married 10/10/20 and I'm trying to stay hopeful too. I've always wanted a fall wedding so I don't want to wait much longer. I'm still planning like usual, although it's a bit harder with lots of places closed. I was wanting to get my dress altered this month, but that's going to have to wait. I still also need to get our wedding bands, cake, and hair & makeup booked." – Marissa (October 2020)
2. The vast majority of couples are not considering lowering their wedding budget (92%) or changing the location (96%) of the reception as a result of the Coronavirus.
In this time of uncertainty, the  majority of engaged couples say they are feeling anxious (71%), stressed (62%) and overwhelmed (50%). Despite these emotions, couples are trying their best to stay positive and remain true to how they imagined their wedding day. 
"Our wedding is on the 26th of September and we're working on staining and painting signs at the moment. We also just ordered invites! And we'll be working on our music playlist probably this weekend. We won't postpone unless we absolutely have to."
 – Breanna (September 2020)
3. Three in ten couples say they have had a discussion with their partner about whether they should contact vendors about their rescheduling policies.
While even those with 2021 weddings say it's hard to not think about the 'what ifs' as it relates to future restrictions regarding large gatherings, couples are hopeful they won't have to make changes. Many have a specific time of year when they want to get married and food, decor and other aspects of their wedding are tied to the season. Fall is an especially popular time with 4 out of the top 5 wedding dates in 2020 forecasted to occur in September or October. 
"I'm remaining optimistic and going on with planning. I think it is a nice distraction and it gives me something happy to look forward to. We established a plan B and I reached out to my wedding planner and venue. When they are worried or recommend postponement, then I will get worried. For now, we are just carrying on!" – Brianna (October 2020)
4. Only a small percentage are already taking steps to reschedule wedding-related events such as a wedding shower (5%) or bachelor/bachelorette party (6%).
Instead, couples are choosing to wait and see how the situation evolves in the coming months. 
Additionally, only a small number are currently considering adding a virtual component, such as a live stream for guests who can't attend (6%), or hosting a virtual event, such as an engagement party (4%). 
"Our wedding is in October and we're planning on going forward. Things are changing quickly and it's hard to say what things will look like in six months. If we have to adjust, we will. But we're not going to get ahead of ourselves." – Danielle (October 2020)
We're committed to continuing to share timely and relevant research about how COVID-19 is impacting the industry. If there is anything specifically that you'd like to hear more about, please feel free to DM us on Instagram @weddingro! 
About the Author: Lauren Goodson is Senior Director of Global Insights and leads all research initiatives for The Knot, WeddingWire and the company's international wedding brands. Lauren solicits opinions from thousands of couples each month to keep a pulse on trends in the wedding landscape.
Source: The Knot Worldwide COVID-19 Impact Study, fielded April 2-7 2020. N=614 US couples
Photo Credit: Shift Drive/Shutterstock.com