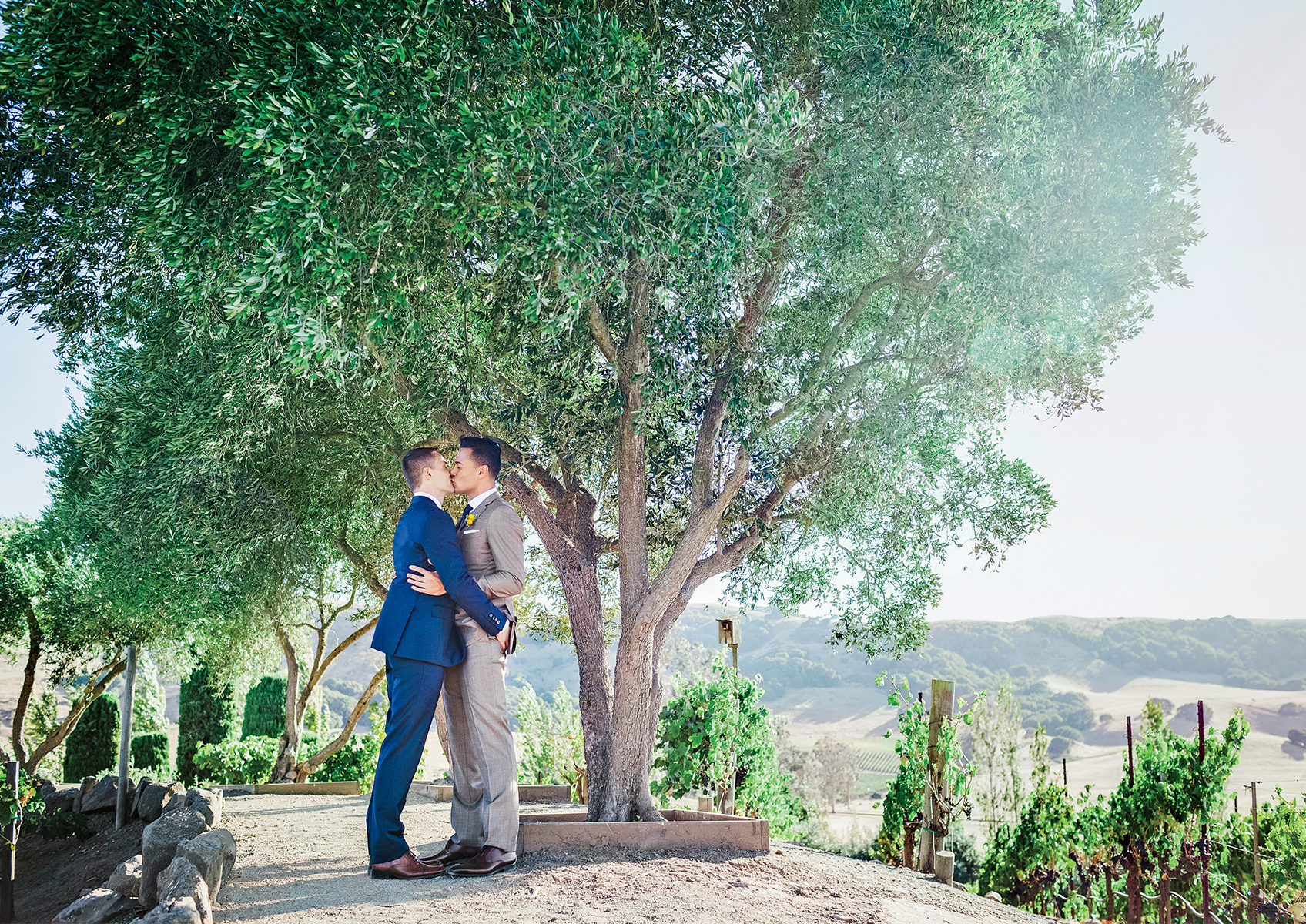 There are lots of things you need to know about when you run a business in the wedding industry. You need to stay on top of trends, explore new marketing channels, learn how to manage finances, and become an expert in project management—just to name a few. But, in addition to the things that immediately come to mind when you think about being a wedding business owner, there are others that are just as important and maybe not as top of mind—namely accessibility and inclusion. From making sure you're building a brand that is inclusive to ensuring the tools you use can actually be used by your couples, every wedding pro should be taking some time to review their approach. Whether you've thought about it and just haven't checked some things off of your to-do list or have questions about where to start, read on to learn what you need about inclusion, accessibility, and your wedding business. 
What is inclusion?
When you think about inclusion and how it is related to business, you might not think it applies to you as a wedding pro. The thing is, inclusivity is important for every business, in every industry, and regardless of how many employees it may or may not have because inclusion is about how you engage with others (and we've yet to meet a wedding pro who doesn't interact with other people). Asking yourself what exactly inclusion is to make sure you're on the same page? Here is a great definition we found on the Housing and Urban Development's website:
"Inclusion is a state of being valued, respected and supported. It's about focusing on the needs of every individual and ensuring the right conditions are in place for each person to achieve…full potential. Inclusion should be reflected in an organization's culture, practices and relationships that are in place to support a diverse workforce. Inclusion is the process of creating a working culture and environment that recognizes, appreciates, and effectively utilizes the talents, skills, and perspectives of every employee; uses employee skills to achieve the agency's objectives and mission; connects each employee to the organization; and encourages collaboration, flexibility, and fairness." 
And we'll add to that because running an inclusive wedding business also means extending this to your couples. From marketing your business as one that celebrates every couple to making sure that any vendors you recommend do the same, making a commitment to inclusivity isn't just something you think about—it's something you do.
Pro-tip: Did you know that today's couples want to hire pros who align with their values?
What is accessibility?
While there has been a lot of public conversation around diversity and inclusion, talks about accessibility are recently on the rise. Perhaps it's a result of some of the new social media platforms out there or people are taking a step back to widen their point of view—regardless of the reason, it is an important topic. 
Accessibility is really about making sure that a product, service or facility is able to be used by anyone. And, if you are a wedding venue owner or wedding pro with a physical space, you are likely more familiar with this since there are legal regulations around access to facilities. But, even wedding pros who work remotely with their clients need to be thinking about this because not every disability is a physical one. Not every disability can be seen and you might be surprised to read these statistics from the CDC: 
26 percent (one in 4) of adults in the United States have some type of disability. 13.7 percent of people with a disability have a mobility disability with serious difficulty walking or climbing stairs

10.8 percent of people with a disability have a cognition disability with serious difficulty concentrating, remembering or making decisions

5.9 percent of people with a disability are deaf or have serious difficulty hearing

4.6 percent of people with a disability have a vision disability with blindness or serious difficulty seeing even when wearing glasses
This means that, as a wedding pro, you should consider how people can or cannot use your website, whether or not they can tune into an audio-only platform, or if anything you ask your couples to use actually works for them. It might be a lot to think about but is important to making sure your client experience is great for everyone.
How to be more inclusive and mindful of accessibility
If you are wondering where to start making changes, don't worry—we have some places for you to take your steps:
Use more inclusive language in your written and verbal client communication

Don't assume, ask people what their pronouns are 

Transcribe audio content when possible 

Never make someone provide a justification when they ask for an accommodation or modification 

Avoid microaggressions like, "But you don't look sick," "I could never deal with that," "Don't you miss," or "At least…"

Become an ally, advocate for others and, amplify voices other than your own
Ready to commit to more than inclusion and accessibility? Learn more about how you and your couples can be an ally during the wedding planning process. 
Photo Credit: Milou+Olin