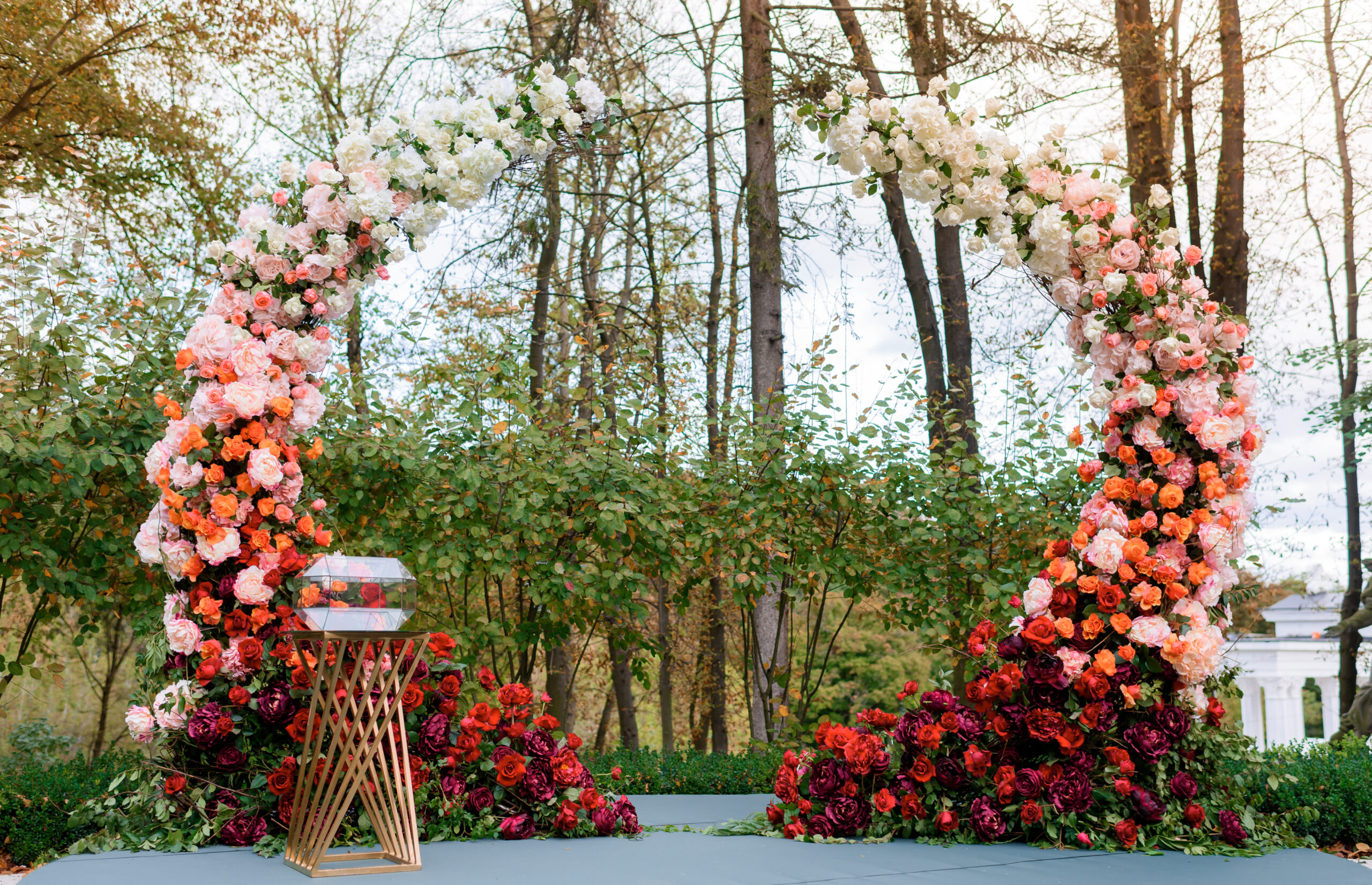 How many times have you wondered if you should do something? Maybe you wondered if you should hire a virtual assistant. Maybe you wondered if you should invest in a new brand. Maybe you wondered if you should finally hit "add to cart" on that thing you've left sitting open in a browser tab for the past 2 weeks. Honestly, asking yourself if you should or shouldn't do something is a part of being a business owner (there are always things to be considered and decisions to be made) and we're pretty sure you've wondered whether or not you should be advertising at some point. But rather than talk about why you should think about it, we wanted to talk about when you should think about it—because sometimes deciding to say Yes depends on what you're working through. Read on to learn about 4 different scenarios wedding pros experience that mean it's time to start advertising, and if one of them feels close to home, reach out today to learn more. 
The elephant in the room: You're questioning if advertising is worth it
Before we dive in, there is a reason you're here today and reading this article: you're questioning whether you should even bother with advertising. Maybe you're questioning it because you don't feel like you're ready or maybe you think your business is too established for it to make a difference; regardless, it's okay to wonder whether trying a new marketing channel is going to work. And while you'll ultimately make the decision as to whether now is the time, it is important to know that advertising is a powerful tool for every wedding pro who wants to put their business in front of couples throughout the wedding planning journey. So, whether you're new to the wedding industry and want to have a presence where couples are actively researching for their wedding team or are established and want to make sure you are showing up where your competitors are, there is more to advertising with The Knot and WeddingWire than "just" getting new leads. You also get:
A leg up on SEO (a benefit of having Storefronts with us)

An instant community to turn to 

Access to free education that helps you grow your business

A hands-off way to scale your business 

Access to mentorship as you're ready to take the next step

What you need to be up to date on when it comes to changing trends and consumer insights 
Scenario #1: You're not sure how you are going to book your first client
If there was one question every wedding pro asks themselves (we're willing to bet on it), it's How am I going to book my first client? Because, after you've done all of that hard work to figure out your prices, define your services, and get a website off the ground, a lot of people finally come up for air only to realize they've built this beautiful new brand without a plan to actually build the business. And, of course, you can let all of your friends and family know that you're open for business (and you should), but if you want to really make a splash and book your first client sooner rather than later, you can put your new wedding business in front of the largest network of engaged couples anywhere by advertising with The Knot and WeddingWire from day 1. So, if you want to set yourself up for success from the very start, advertising can help you book your first client and build your business from there. 
Pro-tip: Wondering how to welcome and onboard the first couple who signs a contract with you? Here's what to do when you've booked your first wedding client! 
Scenario #2: What you've done in the past isn't working as well
In a perfect world, marketing your wedding business would involve making a few decisions about what you are going to do, committing to them, and having them give you the same profitable returns forever. But, the reality is, sometimes marketing tactics become less effective over time and you need to add something new into the mix—especially if you launched your business using only free marketing channels. That's because you don't have much control over those free marketing channels (read: social media algorithms change repeatedly and in ways you're not excited about) so you see diminishing returns over time—what used to work well now doesn't and it's frustrating. That's why reviewing your marketing strategy on a yearly basis (and tracking metrics on a monthly basis) is important because it shows you when you need to rethink your approach and invest in new channels. 
 Advertising isn't something every wedding pro starts doing right out of the gate (though we think it is something to consider), but that gut feeling you get that tells you something needs to change is usually a sign that it's time to look at advertising. The great news is, we have options when it comes to setting your budget for advertising on The Knot and WeddingWire, so you don't need to stress about investing in a paid marketing channel for the first time. 
Professional – Our introductory tier (and our budget-friendliest option!) scores you access to the benefits of

advertising

with the two leading wedding brands  

Featured – When you want an upgrade, you can invest in guaranteed placement above Professional listings and be seen by even more newly engaged couples 

Spotlight – Want to make sure your wedding business is front and center? Our Spotlight tier is an exclusive one because of limited space— only the top 6 spots on The Knot and top 4 on WeddingWire are part of this tier!
Pro-tip: Are you ready to make a change in your advertising strategy? Submit a demo request to get in contact with our team and learn more!
Scenario #3: You're worried about standing out in a saturated market
Who hasn't stressed about their market becoming more saturated? And, while standing out in a new market can be easy, things get harder as a market grows and couples have more options—which is why it is important to make sure you are being found on the internet. Advertising with The Knot and WeddingWire is a great way to boost your SEO and make sure that your business shows up when they are searching for pros in your area. 
Pro-tip: SEO is a great reason to invest in a Storefront but there are other reasons too. Read about 2 more reasons you should be advertising and get started today. 
Scenario #4: You feel like people just aren't finding you (and you're losing out on business)
Call it FOMO. Call it comparison syndrome. Call it feeling left out. Everyone has days where you question what you're doing because it doesn't feel like it's happening fast enough (or just enough in general). So, when you find yourself feeling frustrated about the inquiries you aren't getting, it's time to set up a Storefront. Because The Knot and WeddingWire are with couples at every step of their wedding planning journey, advertising means your business gets put in front of them—and put in front of them when the timing is right. 
Is it time for you to start advertising with The Knot and WeddingWire? Reach out today and we'll help you get started with the advertising plan that is right for you. 
Photo Credit: IVASHstudio