Entrepreneurship
Management
8 New Business Ideas from Pros in the Midst of COVID-19
By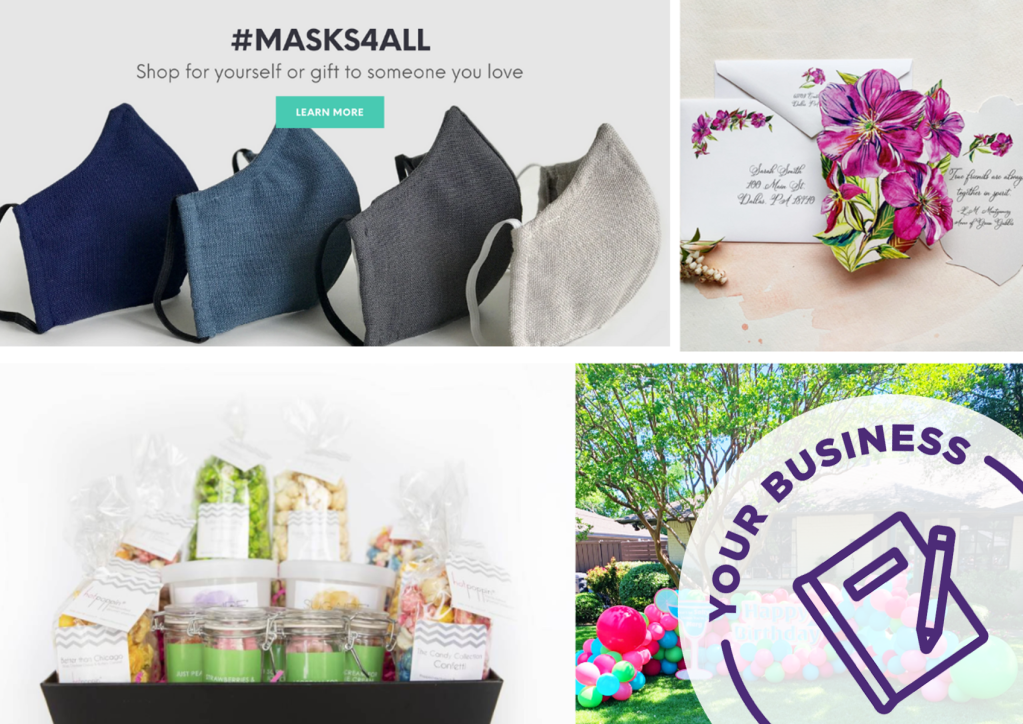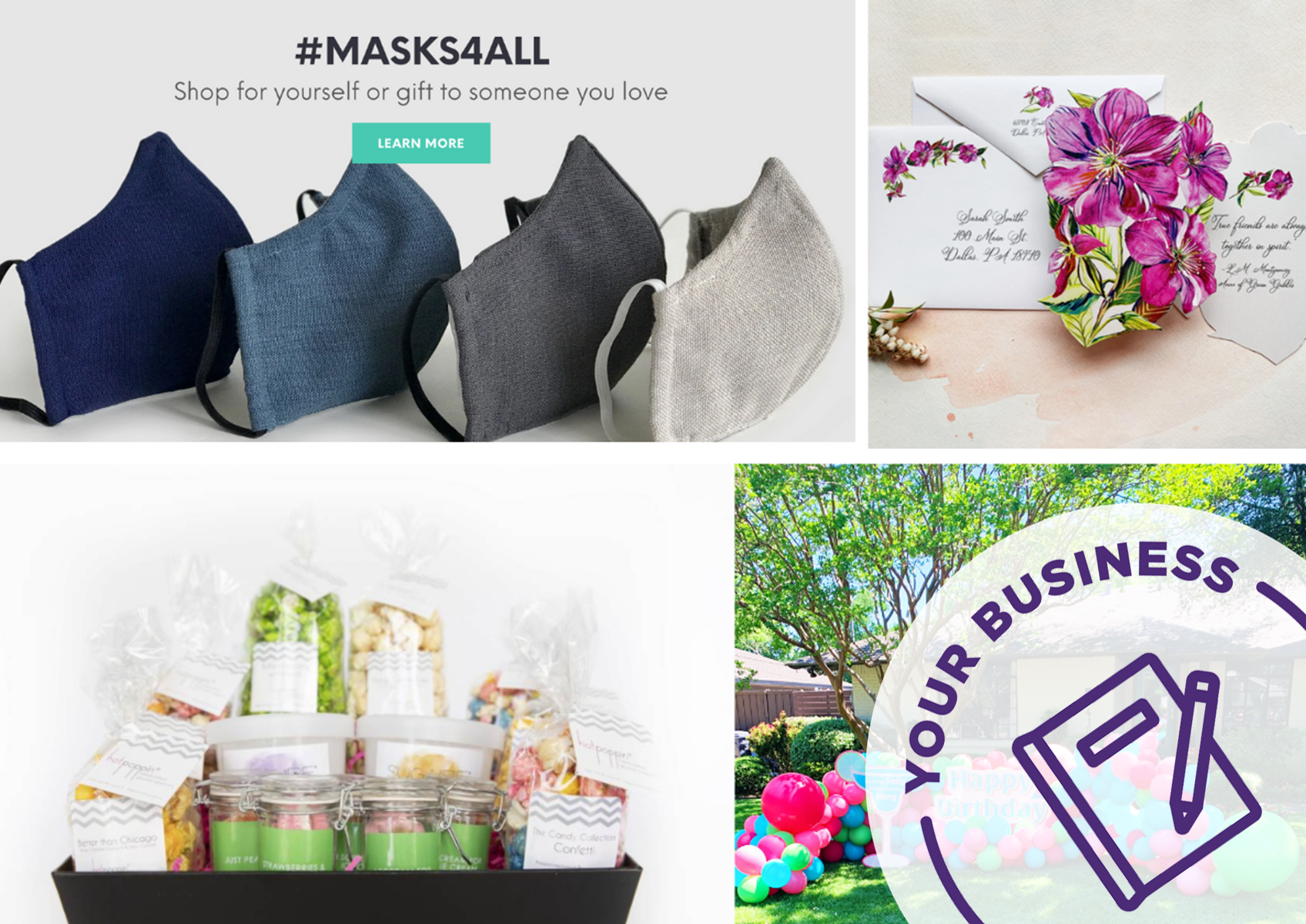 As a community of wedding pros, our entrepreneurial spirit is strong! While many of you are working to understand how to take care of your businesses, update your marketing materials and network from a distance, you're also building new products and services and adding revenue streams. Thinking about doing something similar? Get inspired by these eight creative new business ideas from wedding professionals!
Business Offering #1: Momental Designs Created a New Watercolor Hug Notecard Line
Kristy Rice and her team at Momental Designs came up with a brand-new line of watercolor cards they're calling The Watercolor Hug. From her site: "We're living in a time when real hugs are taboo and so let us introduce The Watercolor Hug! What is a #watercolorhug you ask? Well, we've developed a collection of 15 hand cut paper flower cards lovingly illustrated by our artists, then detailed with individually painted brushstrokes. Every #watercolorhug purchased directly funds a Momental artist's salary and benefits package. As the owner, my salary is frozen for the foreseeable future. XO, Kristy Rice"
Business Offering #2: Emily Clarke Events Launched "Curb Appeal" Offering High-Impact Yard Art Kits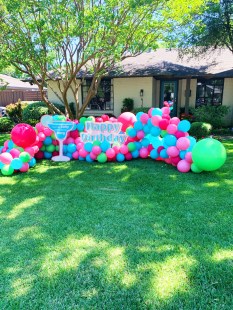 Emily Clarke of Emily Clarke Events launched a brand-new concept called Curb Appeal. She's offering custom yard art kits for parties, graduations, birthdays, Mother's Day and more. Find ideas in her highlights on Instagram and check out the gallery of ideas right here. 
Business Offering #3: Nuage Designs Launched Nuage Masks 4 All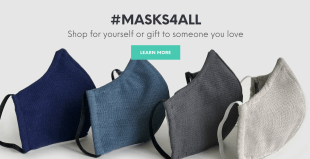 Miami-based Nuage Designs re-purposed their fabrics and industrial sewing machines to help create masks for hospital workers. Now, they're also selling those same masks. From their NuageMasks4All.com site: "Our initial production of masks has been allocated in its entirety for donation to those in the frontline of health organizations across the country. Following the government's recommendation that everyone should wear a facemask, we are increasing production to attend to the needs of the general public. For every pack purchased whether for yourself or to gift to someone you love, Nüage Designs will donate one mask to COVID-19 relief efforts."
Business Offering #4: Sweet Cheeks Baking Co. Offers Cupcake Kits and Cookie Dough for Pick Up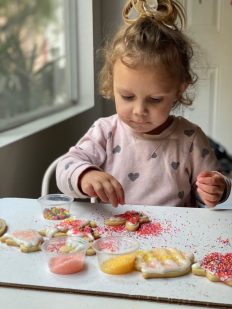 Elaine and her team at Sweet Cheeks Baking Co site added three new products geared toward families at home. From their site: "So just in case you are one of "us" who is constantly cleaning and craving CAKE & COOKIES even more right now (maybe along with pasta, wine, and whiskey), we wanted to reach out and let you know how you can still get some of the good stuff. We've come up with a few NEW IDEAS for you!" Here's a few of their new offerings: DIY Cookie Decorating Kits, DIY Cupcake Decorating Kits, and Cookie Dough Rolls. 
Business Offering #5: Marcia Selden Catering Created On-Demand and Custom Food Deliveries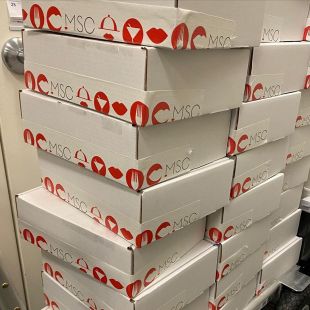 Jeffrey and Robin Selden of Marcia Selden Catering ramped up their efforts to feed hospital workers on the front lines. Now they're offering new ways for their network and the community to enjoy Marcia Selden Catering. Check out their on-demand food deliveries and custom meal boxes themed for your next virtual party or gala (like the photo shown here from their Instagram feed!). 
Business Offering #6: SCE Entertainment Offers Virtual Dance Parties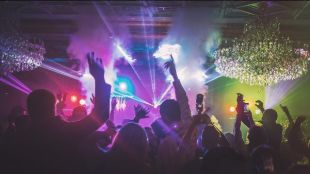 Jason Jani and his team at SCE Entertainment have put together a virtual party offering for anyone looking to bring the party to their homes. From their Instagram post: "Interested in rocking with our team during this COVID-19 Pandemic, now you can! Our team is available to host virtual dance parties so you can connect with up to 300 of your closest friends, families or customers! You pick the SCE DJ, the date, theme, time, and vibe, send in your music requests, and we will set it up from there. Learn more by checking out the information below and be sure to sign up for more SCE Event Group awesomesauce dripped out during this pandemic."
Business Offering #7: Chandelier Events Launched "Don't Let The Day Go By" Virtual Party Boxes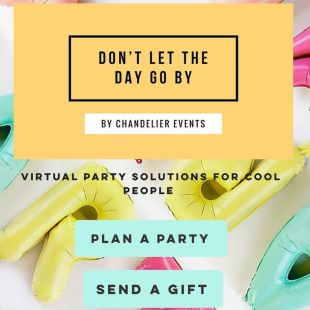 Amy Shey Jacobs of Chandelier Events launched an entirely new brand extension called Don't Let the Day Go By. Their mission is to provide virtual party experiences and solutions for all types of celebrations. From her Instagram post: "Happiness must be treasured more than ever before. Today I founded DON'T LET THE DAY GO BY — a cool new virtual party solution + gift shop to ensure that no one goes without being celebrated in some way on their special day. Pulling from the same heart + expertise we offer at my luxury planning + design company Chandelier Events, but for the virtual world. So, DON'T LET THE DAY GO BY."
Business Offering #8: Make Your Life Sweeter Sells "You're My Hero" Gifts
Yasmeen Tadia, founder of Make Your Life Sweeter has launched "You're My Hero" gift boxes. From her site: "Do you know a team, family or squad that is battling on the front lines of the coronavirus and would love to show them how thankful you are for them? Make Your Life Sweeter® has created the "YOU'RE MY HERO" gift…"
About the author: Anja Winikka is the former editor of TheKnot.com and The Knot Magazines turned educator and contributing editor @WeddingPro. She's on a mission to help creatives, community leaders, and wedding businesses own their stories and tell the world about it (follow along via Instagram @editorinchiefmedia).
Let's grow your business together!
Start advertising on The Knot and WeddingWire, the top two wedding planning platforms.