5 New Ways Pros Are Bringing the Fun Back to Weddings
By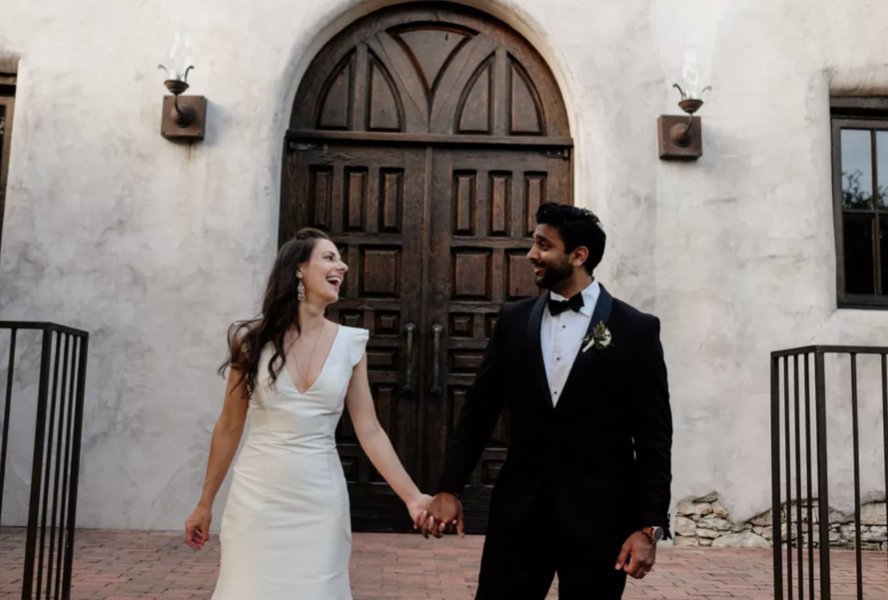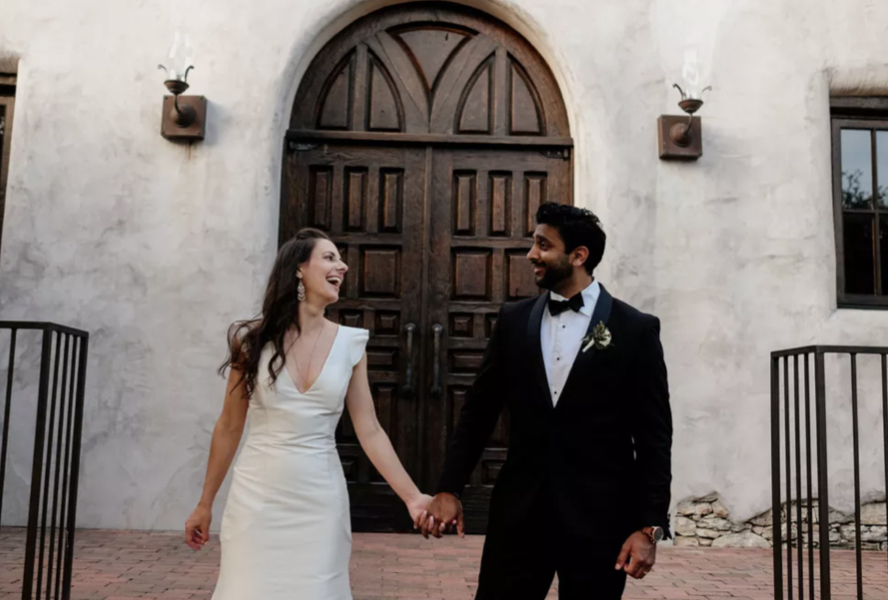 We think it's safe to say that there's nothing typical about weddings anymore. In light of the global pandemic, every part of the wedding weekend–from the timeline to the catering, design and entertainment–is having to be re-invented. "Tradition has gone out the door," says Venus Ruben, founder of 34th Street Events in Houston, Texas. And yes, it's no fun that so many weddings have had to be rescheduled, but there's also a silver lining to all of this: It has pushed wedding pros to get hyper-creative with their couples to ensure that weddings are fun, memorable celebrations, and most of all, personal. "We are in uncharted and different times and now is the time to truly reflect your wedding style," says Venus. To get a sense as to how pros are approaching this new wave of reinvention, we tapped several planning and design pros from across the country. From mailbox gift boxes to virtual speakeasies, here are a few of our favorite ways pros are ensuring weddings and events remain extra meaningful and celebratory. 
1. Getting Laser-Focused on Guest Engagement 
Whether it's an intimate wedding with a sizable virtual guest list, a microwedding, or a rescheduled wedding for next summer, there is resounding consensus amongst pros across the country to focus on the guest experience. 
For smaller weddings happening in the coming months, Venus is encouraging her clients not to shy away from the pandemic. Instead, giving her clients permission to really embrace it. "Get that branded mask and hand sanitizer for guests, or look into a digital only photo booth where you get creative with the text on the bottom, like 'Alan + Larry, Quarantined for Life! August 1, 2020'" Venus says. 
For those couples who have postponed their weddings for a year or more in some cases, Lindsay Landman, founder of Lindsay Landman Events in New York City is helping her clients find ways to maintain excitement about her clients' weddings for such an extended period of time. 
"We are encouraging our couples to think out of the traditional invitation box and timeline and create more of a storyline, so to speak, between the postponement announcement and the new wedding date."
So instead of the usual sequence of a save-the-date, change-the-date, and an invitation, they're adding in extra virtual moments along the way to keep guests engaged and looking forward to the upcoming wedding.
Some ways Lindsay and her team are keeping guests engaged: sending funny MadLibs or quizzes about the couple and the wedding location via email; mailing out treats and cute printed attire guides for the wedding weekend; and even sending out travel packs including luggage tag, wipes, luxe sanitizer sprays, and document holders that will arrive in between the traditional mailings.
"I believe this will allow guests to stay excited and have even more butterflies of anticipation than they would have for the original wedding dates!" Lindsay says.
2. Infusing Meaning and Family Heritage Into Every Element
Pandemic or no pandemic, the trend toward hyper-personalized weddings has been going strong for years. So as weddings start to take shape in the latter part of 2020 and into 2021, pros aren't just ensuring that the wedding day details are personalized–they're encouraging their couples to feel truly connected to those details.
"Today's couples want to feel connected to every element of their wedding experience, and they are deeply invested in personalizing even the most traditional aspects of the celebration." says Andrea Eppolito, founder of Andrea Eppolito Events in Las Vegas.
For Michelle Norwood, founder of Michelle Norwood Events in New Orleans, it's all about fusing her clients' family traditions. 
"I have a multicultural couple–an Indian bride and a Mexican groom–and I proposed to them that we do a fusion of the Second Line and Callejonada traditions to honor the groom's heritage," she says. 
"The Callejonada is normally done with a mariachi band to accompany the procession, however, we will be using a traditional New Orleans brass band. To create the fusion we will incorporate the Mexican tradition of a burro (donkey) beautifully adorned carrying tequila to service the wedding group. The wedding party will walk with little shot glasses around their necks so they can enjoy tequila in celebration as they walk. This is like a pre-reception filled with lots of laughter, happiness, dancing and drinking." 
3. Elevating the Virtual Experience for Everyone
By now we've all seen the virtual wedding in action–whether it's a small backyard wedding with the rest of the guests looking on from their homes via Zoom or even live-streamed from Facebook or Instagram. The prominence of virtual weddings and all of the new options have created new possibilities for pros to help further engage guests near and far. 
Venus says that the key is to think about ways virtual technology can really help enhance the guest experience. 
"Give the virtual guests a treat by maybe doing a behind-the-scenes of the groom getting ready, a special message from the couple to just their virtual guests letting them know that they are missed but are there in spirit," says Venus. "The possibilities are endless!"
"Digital is here to stay," says Amy Shey Jacobs, founder of Chandelier Events in New York City and Don't Let the Day Go By. We now offer a very personalizable virtual photobooth so everyone can participate, even if they're zooming in! 
Another fun new idea Amy is incorporating into her events: virtual speakeasies where guests tune in from home for a fun after-party vibe. 
"We're sending hospitality kits to guests with toasting glasses and desserts so they can partake and even bring in top talent to entertain not just for IRL guests in attendance but those who are attending from afar," says Amy.
4. Emphasizing Design and Details
With smaller guest lists on the rise (and especially in light of the pandemic), most pros agree that we're going to see a real return to weddings with an emphasis on design and details. "From hand-painted menus to luxe linens that match masks and gorgeous, lush florals and elaborate table settings, we are really getting to design and that's where I see things going for a while," says Amy.
"This could include but is not limited to bringing in larger floral designs and structures or luxury event rentals for their guests to experience," says Lucy Diaz-Flores, founder of Bella Flora of Dallas. 
For planners like Andrea whose weddings tend to be heavily designed with many rentals, florals and design elements, she encourages her couples to add meaning to the space with hand-written thank-you notes for each place setting. 
"I encourage couples to bring in items from their home to make the reception feel utterly unique and incredibly personal," Andrea adds. "Consider hanging a piece of art from your personal collection, using your books to style the coffee tables in your lounge, or even bringing in fur blankets and throws to place on the love seats."
5. Creating Highly Individualized Catering Experiences
Out of necessity, restaurants and caterers have had to re-think the wedding menu and the way in which food is delivered. The trick: finding ways to not only keep food safe for guests but also to do it in a way that is highly individualized and meaningful.
Amy is seeing branded boxes, gourmet picnic baskets, individual cheese boards and cones of charcuterie, sushi via conveyor belt and more.
"For cocktails, chic, personalized beverages are BIG now, and will become even more important in the new world of weddings," Amy says. "I'm having tons of fun with this element including adult Capri-Sun like pouches and branded cans of wine and beer."
Photo: Jackie Willome Photography
A note from WeddingPro: We're excited to continue to share the amazing creativity happening in the wonderful wedding industry. Make sure to share what you are doing with us on Instagram. Tag @weddingpro for the chance to be featured. We are always on the lookout for wedding pros who are putting a creative twist on wedding concepts. 
About the author: Anja Winikka is the former editor of TheKnot.com and The Knot Magazines turned educator and contributing editor @WeddingPro. She's on a mission to help creatives, community leaders, and wedding businesses own their stories and tell the world about it (follow along via Instagram @editorinchiefmedia).
Let's grow your business together!
Start advertising on The Knot and WeddingWire, the top two wedding planning platforms.