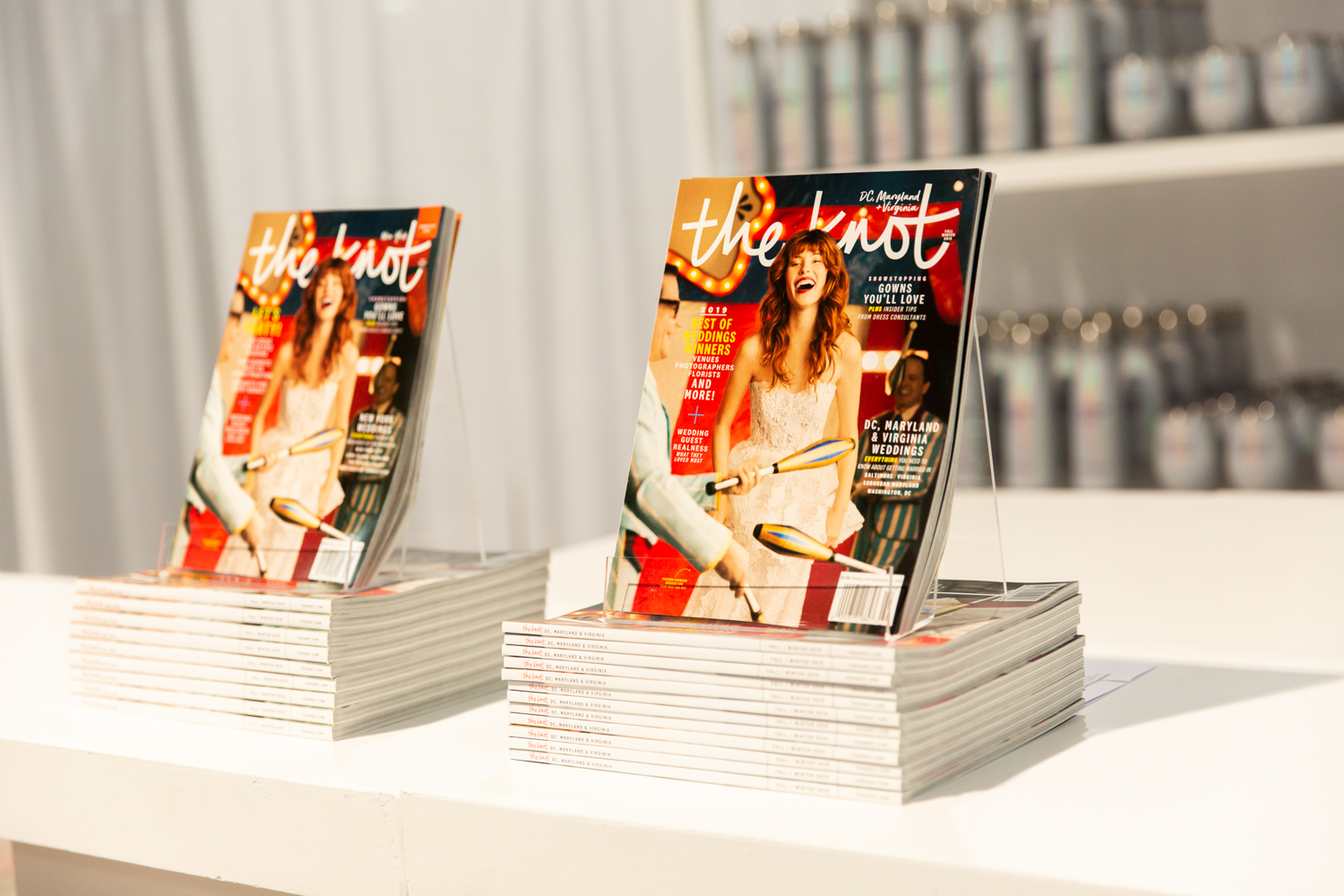 The Knot editorial team is gearing up to select real weddings for the 2021 Spring/Summer issues of The Knot  Magazine on-sale in Winter 2020. This is your call to mark your calendars and prep your submissions!
Getting featured in The Knot Magazine is a really big deal. Like, really really big.  Take our report on The Knot Readership Study, which had some pretty interesting findings. Get this: 8 out of 10 couples say they are more interested in hiring a wedding pro found in one of The Knot regional magazines. So getting featured in The Knot means you not only get to see your work in print, but also spark interest in 80% of couples reading the magazine. That's a total marketing strategy win.
Submitting is easy. We use a platform called Two Bright Lights to take in all of our submissions. Two Bright Lights works with hundreds of publications to help photographers, planners, venues and other creatives to get featured. It's totally free to submit to The Knot. Just go to TwoBrightLights.com/TheKnot.
Photographers are often the ones to submit but any other vendors (planners, venues, florists) can use Two Bright Lights (there's a step built into "TBL" to input the couples' names and tag the photographer for image permission if the submitter is not the photographer). Once the photographer approves, you may upload up to 150 photos, tag the vendors, and give a brief explanation about the couple and wedding. Please note, the editorial team is specifically seeking real weddings, so we encourage you to send your engagement and styled shoots to other publishers within Two Bright Lights.
As for final decisions, you're welcome to submit at any point in time, but all weddings will be receive final feedback within two months of the print deadline. While this seems a long period to await feedback, unfortunately it takes that long to vet, review, pick, and confirm all the couples! 
Finally, the team is seeking weddings from the fall of 2019 – present.
And now for the deadlines!
The Knot Local Magazines for Spring/Summer 2020.
February 2020:
Minnesota: February 28th
March 2020:
Chicago: March 6th
April 2020:
Colorado: April 10
Michigan: April 17
MOKS: April 24
May 2020:
Texas: May 1
Pennsylvania: May 15
California: May 22
New England: May 29
June 2020:
The Carolinas: June 5
Georgia: June 12
Florida: June 26
July 2020:
Ohio: July 10
DC: July 17
New Jersey: July 31
New York: July 31
August 2020:
Minnesota: August 14
Chicago: August 21
Photography: Stephen Salazar Photography