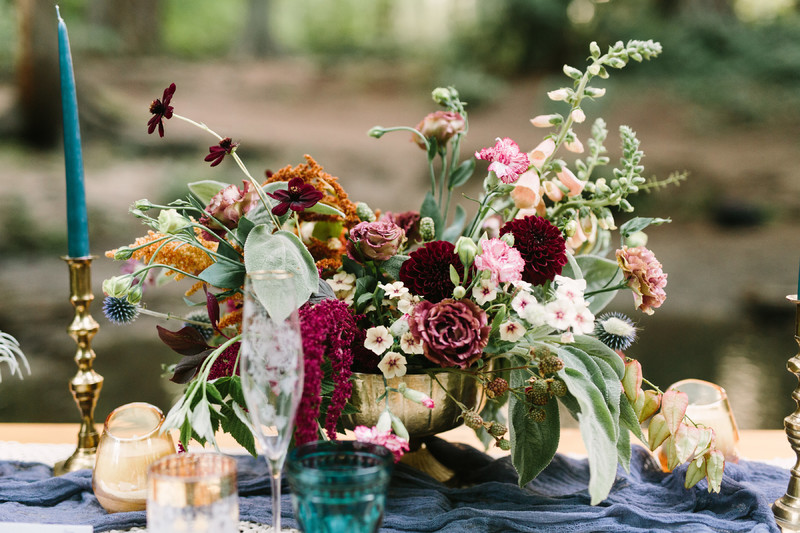 About 88% of couples are looking for price before they even reach out to you. Which makes sense, right? No one wants to get excited about a service to then find out it's out of their budget. Which is why we recommend putting pricing on your website, marketing materials, and Storefront.
However, 44% of wedding professionals say that their prices depend on the individual needs of each customer, making it hard to directly advertise or quote prices. So what are some ways to handle pricing questions in these dependent situations?
1. Tell them
Many couples bypass vendors who don't show pricing information for those that do. If you have an exact understanding of what your services or products will cost, simply tell them and ask to move forward by ending with a question like: "Should we reserve that for you?" or "Would you like to schedule a time to visit our venue/see our services?" It might seem unconventional to ask for an appointment in the initial reply, however, if you relayed the details and pricing that was asked for by the couple, they may have all the information necessary to make that decision.
2. Don't tell them
If you don't have a singular price, don't duck the question. Instead explain to them why you can't give that information just yet by saying something like "I don't want to leave out anything that's important to you, or charge you for anything you don't want or need. So, let me get a few details and then I'll be able to give you a quote." Moreover, end with a low commitment question like "Have you secured your venue/ other services yet?" or "Are you having the wedding and reception in the same place?" This low commitment question can keep the conversation going.
3. Starting price
Giving the starting price of your service is another way to approach the price question. However, it is never recommended to sell from the bottom up, especially if your services or products have a wide range. If a product of yours starts at $800 and the range goes up to $10,000, with the average amount being between $3000 – $4000, you probably shouldn't start at the low end. Giving the starting price at $800, in this case, is misleading the customer. In a situation like this, you can try responding to a price question with something like "I can't give you a price until I have all of the details, but I can say that the service starts at $x" and then end with a low commitment question.
4. Price range
Giving a price range is perhaps one of the best options for services that depend on individual customizations for the couple. Following the above example of what to say when you have a starting price, simply add a range to it and try something like "I can't give you a price until I have all of the details, but I can say that the service runs between $x – $x, will that work for your budget?" and then as always end with a low commitment question to keep the conversation rolling. If a couple comes back with your range being out of their budget, don't burn the bridge! Try to offer a lower price if possible or end your conversation with "We would love to work with you if you don't find someone else within your budget!"
Responding to pricing questions can be daunting sometimes, but being asked for the price is one of the biggest buying signals you can hear and it should be embraced!
These tips originally appeared in Our Webinar "Replying to Leads, Part 2: From Conversation to Conversion" with WeddingPro Educator Alan Berg.
Please note: WeddingPro and the materials and information it contains are not intended to, and do not constitute, financial or tax advice and should not be used as such. You should always consult with your financial and tax advisors about your specific circumstances. This information contained herein is not necessarily exhaustive, complete, accurate or up to date and we undertake no responsibility to update. In addition, we do not take responsibility for information contained in any external links, over which we have no control.
Photo by Rusted Vase Floral Co.