5 Ways to Close the Sale Faster (And Book More Couples)
By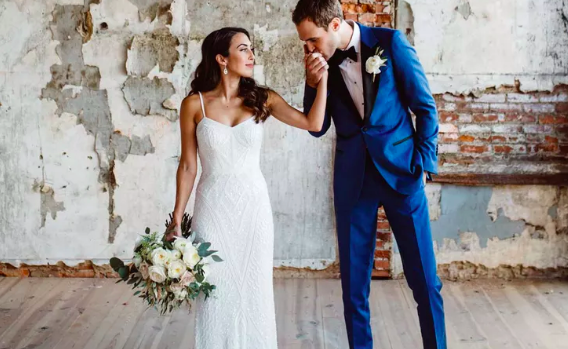 In a sea of wedding industry competition, the way in which you present your business online (your website, your storefront, your photos), respond to initial inquiries and communicate with your couples has everything to do with finding and working with the couples you want to be doing business with. The topic at hand deserves a book, but because we doubt you have time for all that, we're going to lay out the top 5 must-dos to closing the sale faster.
1. Be the First to Reply (Within an Hour If Possible)
Get this: According to Hubspot you're 7X more likely to have a meaningful conversation with a couple if you respond within an hour of their inquiry. Add to that, couples are spending less and less time actually planning their weddings than they used to. Why? Because most of them are used to using apps and their phones to complete a task or take on a project (like finding and booking you!).
Make It Happen: Create a system for yourself that allows for you to respond to every inquiry that comes in the door within an hour. That might mean that during the week and office hours, you have someone on your team replying to emails that roll in and then on the weekend and after hours, you set up a template email that auto-responds to every inquiry letting them know that even though you're away from your office, you're excited about their email and that you'll get back to them within the next day or so.
2. Respond With a Personal Message
You'd be surprised at the number of wedding pros who respond to inquiries and don't include a congratulatory line. In this over-saturated world of marketing emails, social media feeds and apps, the emails and messages that actually cut through the clutter are the ones that sound like they were truly meant for the recipient.
Make It Happen: Do a little research on your couples before you reply. Use The Knot Vision Card (for access to up-front details about their wedding day, style and must-haves) and don't forget to congratulate them. Finally, sign off with your name (not the name of your business).
3. Answer or Address All of Their Questions
Transparency and an open dialogue are paramount to your clients. They expect that when they ask a question (be it about your services, pricing or availability) that you'll reply to them with an answer to their question.
Make It Happen: If you find it difficult to provide them with an accurate answer without having more information from them (especially pricing), that's okay. You should still address their question in your response and let them know that the easiest next step is to jump on a call or video chat to get them everything they need.
4. Be Brief (And No Large Attachments!)
Because the majority of couples are planning their weddings from their phones, you will want to be extra cognizant of the length of your emails. In fact, according to a recent Gmail Boomerang study, the sweet spot for email responses to sales inquiries is just 50-125 words. That's it! In addition to shortening your emails, do an audit of any attachments you send to your client inquiries. Make sure they are easy to read on a phone (large typeface, legible font style) and are fast to download.
Make It Happen: Look over your past emails and assess. How long are they and what can you do to shorten them? Then look over your template auto-responses and check to make sure those responses are also short. One way to be sure your emails aren't too long is to test them by sending them to yourself on a phone. If your message fits in the phone screen without having to scroll, you're in good shape.
5. Offer Several Ways to Take The Next Step
Your clients are on their phones 24/7, but they're also swapping devices throughout the day. They're on laptops or desktops at work, they're on their phones in between meetings, and they're likely switching between tablets, laptops and phones at home. All of this is just to say that you want to keep the device options open to them.
Make It Happen: Offer at least three ways to get in contact with you. It could be a phone call, a text or an in-person meeting. Even better? Add a video chat to your list of options to chat. Google Hangouts, FaceTime and Skype are all reliable options to help you keep the conversation going and close that sale.
Photo by Ali & Paul Co.
Let's grow your business together!
Start advertising on The Knot and WeddingWire, the top two wedding planning platforms.