How to Close a Sale Based on Your Lead's Personality
By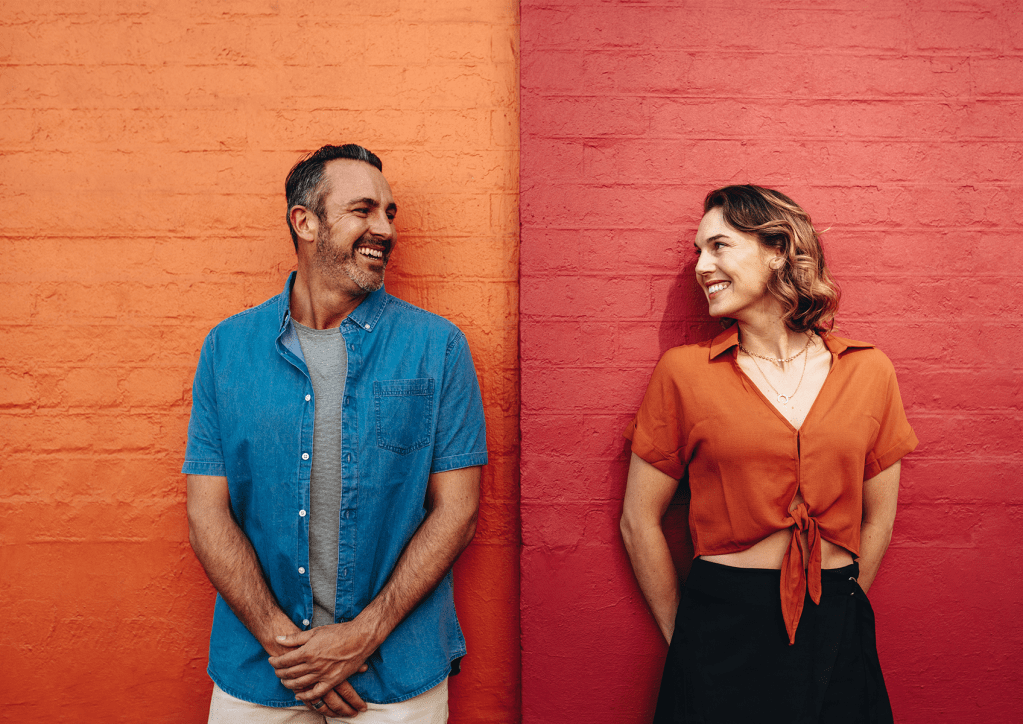 When you think about the ways you can grow your business' revenue, what comes to mind? Investing more money into marketing to get more inquiries? Increasing the number of events you take on every year? Adding another service to your repertoire? While there are definitely options for you to consider, perhaps the lowest hanging fruit is closing a higher percentage of your sales leads. (Yes, we are totally talking about sales today!) And, to help you do just that, we sat down with lover of sales and 2020 WeddingPro Educator, Beth Chapman, to help you not just brush up on your sales skills but really dig into knowing how to approach selling with each lead you get. Read on to learn about the five customer personality types you are likely to encounter and advice about how to close the sale based on each one.
5 Customer Personas Wedding Pros Might Meet + Sales Tips
The Shopper
This customer personality loves shopping so much that they almost don't want it to end (read: they want to try on every single one of their options). They also love attention and might ultimately pick the person that made them feel the most special. The challenge here is that they might not actually know what they want (since they are more focused on seeing all of their options rather than finding the right one) and it is your job to help them find what they, in fact, are in search of.
Compliment them a lot to give them the attention they want

Show your competitive advantage to give them a reason to choose you

Make a lasting impression that makes them feel special
Sales tip: Shoppers will definitely meet with other service providers in order to weigh their options, so the key here is give them a reason to stop shopping around.
The Expert
This customer persona is also known as the "know it all" and isn't always the person getting married though they are likely to have influence over the decisions being made (whether that is because they are paying the bills or simply have the couple's ear). So, when you are selling to an Expert one of the best things you can do is make them feel like you appreciate their opinion.
Establish ground rules to set up boundaries

Show your expertise while still acknowledging what they know

Collaborate with them in order to get them on your team
Sales tip: Experts might doubt that you can do the job better than them (!!), so it is important to demonstrate your experience and expertise as opposed to just telling them.
The Indecisive Client
Almost everyone has had an Indecisive client persona in their sales pipeline—you know, the one with the Pinterest board and a thousand pins that have no discernable common thread. They do that not to be annoying, but rather because they have a hard time saying no (even to themselves). This person needs structure and likely wants you to take the reins, so your immediate task is to get them to trust you enough to hand them over.
Help them focus so they can feel confident about making choices

Establish ground rules to keep them productive

Build trust by asking them very intentional questions and

listening

 
Sales tip: When people have a hard time making decisions, the last thing they want to feel like is that they have a million ahead of them. If you have a very clear process that helps eliminate the number of questions they might need to answer, communicate that to them.
The Detached Client
This customer personality can be a difficult one because their heart might not be in it. Not because they don't want to get married but because they might be going through the motions for other people and not really for themselves. They often seem detached because they are overwhelmed by the sheer number of opinions they are getting, so you can make them feel safe by making it clear that you will be their advocate.  
Ask questions directly to them so they know their voice matters

Focus on them and their wants to hopefully get them excited 
Sales tip: Getting a Detached client to connect with you can be hard, so you should try to get them to engage with you about anything (not just their wedding). Also, know that sometimes this client requires more than one sales meeting or call—so, be sure to follow up!
The Cautious Client
This last persona is very concerned that something is going to go wrong. So, you need to reassure them that you are very much in control. Since they are likely to be anxious and hate feeling unprepared, it is incredibly important that you do what you say you are going to do, when you say you are going to do it.
Anticipate their questions to build confidence in your experience

Have conviction to help eliminate doubt

Advise what's next and follow up so they understand this is a process they can trust
Sale tip: Making this person feel like the process is going to go smoothly can sometimes be as simple as making sure you've fully answered their questions.
Love this sales advice and want to learn more from Beth? The Simplified Selling Course for Wedding Pros will give you the tools to connect with your target client, overcome sales objections, tailor your sales approach, and turn your clients into your biggest referral source. It helps to simplify the selling process and provides a methodology that not only will help you to book more clients, but will allow you do so without feeling like you are selling!
Photo Credit: Jacob Lund/shutterstock.com
Let's grow your business together!
Start advertising on The Knot and WeddingWire, the top two wedding planning platforms.