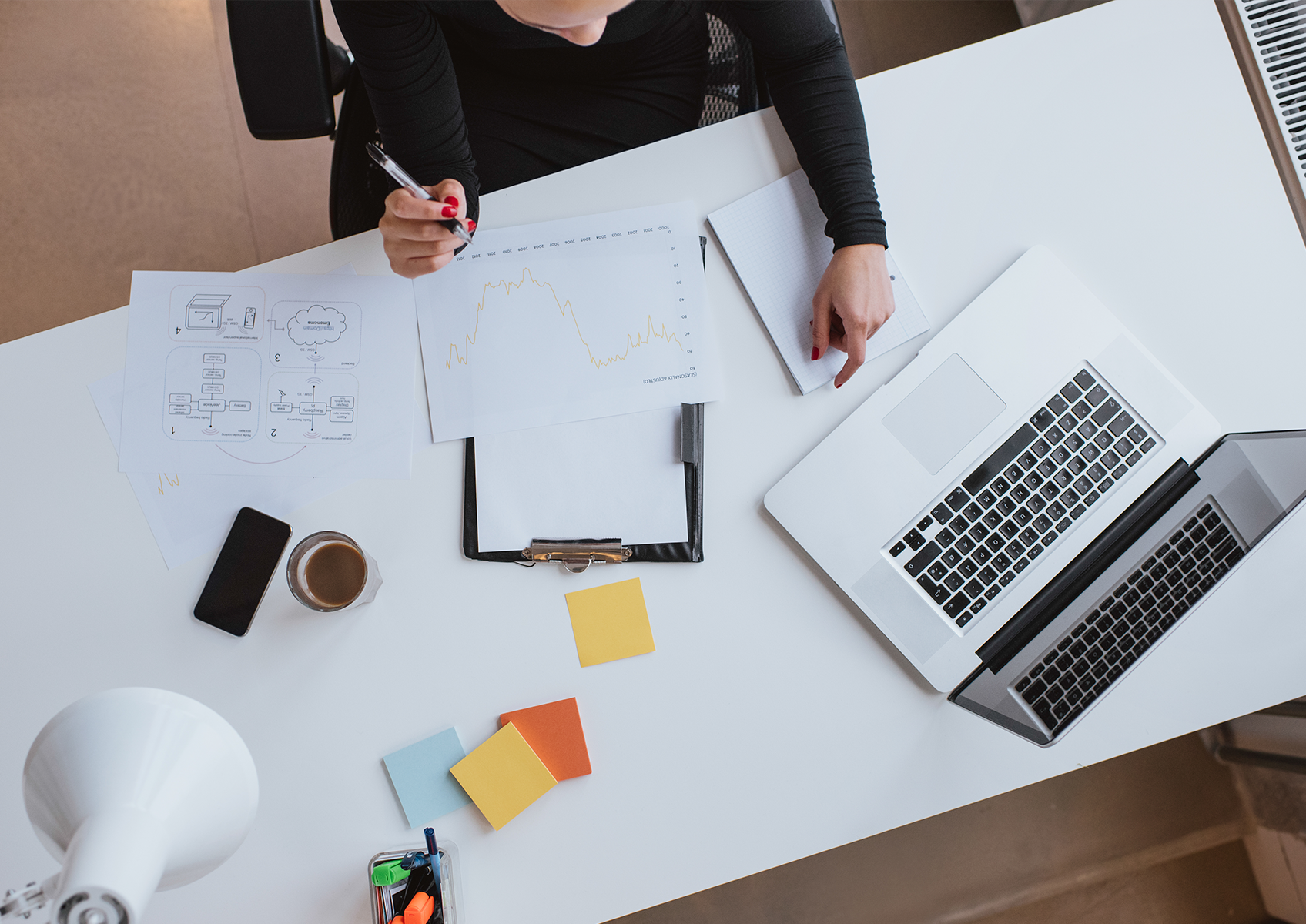 Ways to Know When a Sales Lead is a Good One
There is a lot of marketing advice about how to connect with your ideal client but building your brand around them doesn't mean every inquiry landing in your inbox is ideal. So, when it comes down to making sure you are actually booking the couples who are your ideal client, knowing how to qualify leads becomes an important sales skill to have. Today, then, we wanted to help you know when a sales lead is a good one so your calendar gets filled with couples who make you excited to show up and do the work. Read on to learn how to qualify leads and then refine your sales process before booking season starts!
First things first—what's the difference between a qualified lead and an ideal client?
There is a fine line between qualified leads and ideal clients but it is an important distinction to make. Because, just like every square is a rectangle but not every rectangle is a square, not every qualified lead is an ideal client. Keep this in mind as you continue reading because, as much as we all want to only book ideal clients, the reality is that you're more likely to be filling your calendar with qualified leads.
So, what is the difference between the two? An ideal client is the couple that you most want to book. A qualified lead is someone who meets your criteria for booking your services.
What does it mean to qualify a lead? 
Don't be intimidated by the sales jargon—qualifying leads is simply the process you go through to figure out if a lead is a good fit and/or likely to book you. The good thing is, you are in total control of developing a process for yourself because who you consider to be a qualified lead is unique to your business. So, when an inquiry lands in your inbox, your goal is to gather the information you need to make a judgment about whether or not you are a good fit for them. What are some of the factors you should be looking at?
Their budget in order to make sure it is in the range of what you need to do what you do at the level you do it

Their personality in order to make sure that your working relationship will be a successful one

Their timeline in order to know whether you, in fact, can provide the services they need in the amount of time they would be giving you

Their expectations about the event experience, of you, of themselves, and of anyone else who might be involved 
Pro-tip: Always be sure to ask where they found you! Often enough, the referral source (your Storefront on The Knot or WeddingWire, a past client, a vendor recommendation, etc.) can tell you a lot about them in and of itself. 
Even though every wedding business needs to develop a process for qualifying leads (and working to identify ideal clients in the sales process), each of you will have a different way of going about it. To make this more tangible, we asked two of our WeddingPro Educators to share how their businesses make the differentiation.
Troy describes his qualified leads as a couple looking to hire a DJ in Charlotte, North Carolina (all he is concerned about at this stage is whether he has a DJ available on the couple's wedding date). And, in order to figure out if the lead is an ideal couple , Troy asks himself (and the couple) a series of questions:
How far in advance of the wedding date is this couple contacting us?

What's going to make your wedding/event unforgettable for you and your guests?

What's most important to you about the entertainment?

When and how will you make a DJ decision?

What is your entertainment budget range?
"This probably sounds very strange to say, but I tell my team we have to get our prospects out of BED. And by that, I mean, we have to identify their Budget, Emotional needs, and Decision process. Only then can we identify if we're a potential fit for what they need and begin to provide value." – Troy Adams of Carolina DJ Professionals
For Krysta's wedding dress boutique, a qualified lead is someone looking to purchase a wedding dress in Portland, Oregon. But, when it comes to defining her ideal client , Krysta has found that it is important to get in front of someone within 30 days of them picking their wedding date and/or venue.
Pro-tip: While every lead is worth replying to, your business needs, goals, research, and experience all influence how you determine how quality they are for your business.
Build marketing messages to attract qualified leads
The key to making sure that most of the leads landing in your inbox are qualified is to clearly and consistently put out marketing messages that subtly talk about your qualifiers. No, you don't always have to say them out loud and to another person (in case some of you just got a little sick to your stomach); rather, we want you to put them in all the places your potential clients are trying to find information about you! Where are those places and what can you be doing? Here are a few pieces of digital real estate that are prime for using to draw in qualified leads:
Your Storefronts – With millions of the most relevant pro recommendations seen by couples starting their initial vendor search on The Knot or WeddingWire every day, your Storefronts are where a lot of them are getting their first impression of you. Make sure that your profiles are complete, your descriptions are unique, and that you've uploaded the best images from your portfolio because all of these are ways to communicate your budget, personality, and aesthetic qualifiers.
Your brand voice – Be sure to write in a brand voice that not only shows your personality but the kind you best connect with. 
Your website – Use the pages of your website to layer bits of information that help qualified leads understand that they are, in fact, qualified! For example, they should be able to figure out they are a good fit because you told them you provide services in the city or region they are getting married in on your homepage. They should be able to figure out they are going to have a good working relationship with you because your about page makes them feel like you are going to be fast friends. And, they should be able to figure out that their needs match the services you provide because you made it clear on your services page.
Your reviews – We've talked about easy ways to market your wedding business with client reviews in the past and we'll bring them up again! Because sometimes the best way to let a potential client know that they are looking at the right pro is to let someone else do the talking.
How to attract wedding leads with advertising
When you are working to build your business in the wedding industry, it is important to make sure you have a steady stream of leads hitting your inbox. Because, in the end, it is a game of numbers. And advertising with The Knot and WeddingWire can help. 
Pro-tip: Is it time for you to start advertising?
How to prepare for your sales calls
Even though there are lots of ways you can build a brand and marketing messages that attract qualified leads, the most effective way to figure out if you actually have one is through a sales call or consultation. Because, when you have the opportunity to get someone on the phone, that is your chance to dig in and learn what it is you need to know and judge whether they are a good fit or not. But, being good at doing this takes time and preparation, so we wanted to offer up a few tips to help you feel confident that you are getting the information you need:
Create a sales call sheet with predetermined questions to help keep yourself on track and organized during your call

Refer back to old sales call sheets to review what worked and identify where you can improve

Spend as much time listening as you do asking questions; sometimes the key to knowing whether or not a lead is qualified is not obvious  
Pro-tip: As important as it is to know whether a sales lead is a good one, it's equally important to know when it's not. Make sure you know what your "red flags" are and be sure to look and listen for cues your lead might be the wrong fit.
Have we got you thinking about all things sales? There are tons more resources to help you improve your sales skills on the WeddingPro blog! Click here for more free sales tips and get ready to feel more confident heading into booking season! 
Photo Credit: Jacob Lund/shutterstock.com