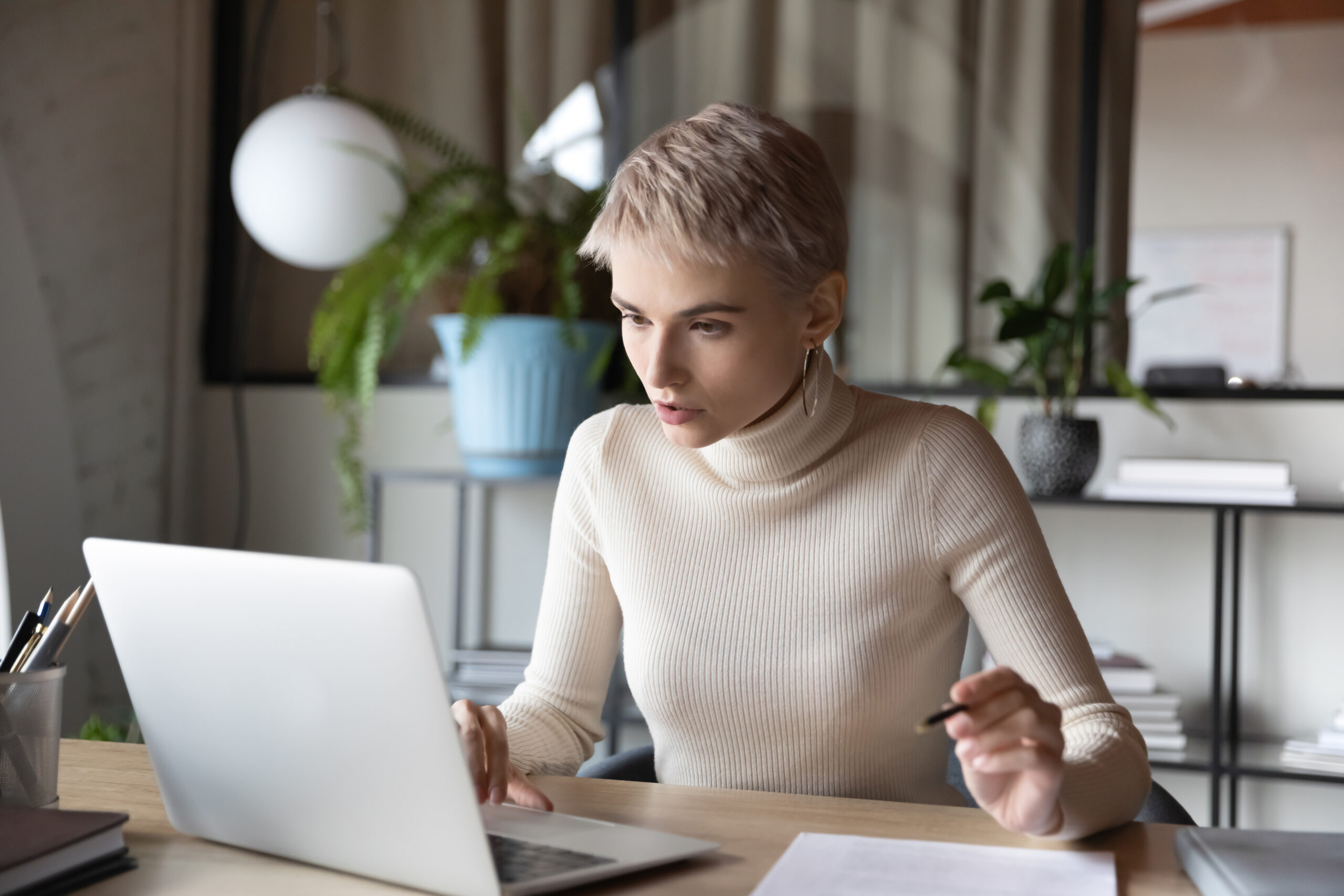 Sales tips
to help you answer the question for yourself
Everything you've got goes into the work you do: your passion, your energy, your time, and every bit of free space in your brain. Because of that, it can be hard to separate yourself from your wedding business and not take things personally sometimes—you've worked really hard to get where you are and build a profitable business after all. So, when a potential client wants to see "if we can work something out" and tries to get you to lower your price, it can be emotional (and not in a good way). 
Making the decision to negotiate pricing is a personal one for every wedding pro, and the answer can vary from ask to ask. And, whether you've just been asked by a couple you really want to work with but are just out of reach for or by another you were just looking to fill that date on your calendar with, there are lots of things to consider before you show your cards. With that in mind, we wanted to share some sales tips to help you make the best decision about whether to lower your prices—especially when you're not thrilled about the question getting asked in the first place. Read on for expert advice from a few of our WeddingPro Educators as well as tactics to make sure you're always getting paid for the level of service you are providing.
Sales Tips from WeddingPro Educator Vanessa of Vanessa Joy Photography
Though I honestly don't believe in giving discounts when people ask, the choice really is yours. There is no right or wrong answer I can give you because it is up to you to decide how you run your business. That being said, here are a couple of things to consider:
Discount service providers give discounts. The second you give a discount you tell the client that they're correct and you're not worth what you're charging. Instead, I like to build custom packages for my clients that need something at a lesser expense. It's usually simple to shift things around in the package to lower the price, but when you do, you can also remove the products and services you need to keep the package profitable. Doing this can help you be flexible without giving off the wrong vibe

On the other hand, sales and seasonal specials are perfectly okay. After all, you do see Valentino and Louis Vuitton pieces go on sale, right? What you don't see are people negotiating prices in the store 

If you want to sweeten the deal because you really want to work with a client, consider giving gifts or bonuses instead of discounting the price to entice them
Pro-tip: Talking about pricing can be hard. Here are sales tips to help you talk about pricing with confidence.


As wedding pros, learning how to price your services can be one of the most challenging things! The key is clearly understanding the client you want to target and knowing what your time is worth.
With all of the weddings coming up in the near future, many of us are overwhelmed with the number of inquiries in our inboxes. But, if you have done the work on the front end and understand who it is you want to do business with (as well as what your time is worth), then you won't have to negotiate on price. You can use those two factors as a barometer for whether or not you want to take a client on because every time you discount your services, you devalue your brand (and undo all of the hard work you put in to price your services correctly).
Pro-tip: You need to do more than charge what you're worth—you need to charge what you need to run your business! Use these pricing strategies to make sure your rates are right on target.
How to negotiate without lowering your price
One of the things we talk about when it comes to marketing is meeting your couples where they are. And, though different, the sentiment applies to this conversation as well. Because, when a couple asks you to discuss or be flexible with your rates, it's a clear sign they are interested in hiring you—you just need to meet them where they are. How do you "negotiate pricing" without lowering your pricing? Here are sales tips from WeddingPro Educator Alan Berg:
Sometimes couples ask for a lower price when really what they need is to break up payments over time. Think about dividing what would normally be 2 payments into 3 or 4 before negotiating your price

Instead of lowering your price, come up with ways you can add value to your package. This can be additional time, gifts or bonuses—really anything that adds perceived value

Don't be afraid to say "no." This is your business, and you know the numbers behind what you need; if

negotiating pricing

is going to create hardship for you, a polite decline is the right response
Want to dive into your pricing now that we've got you thinking about it? Here are common pricing strategy mistakes and what to do if you're making them.
Please note: WeddingPro and the materials and information it contains are not intended to, and do not constitute, financial or tax advice and should not be used as such. You should always consult with your financial and tax advisors about your specific circumstances. This information contained herein is not necessarily exhaustive, complete, accurate or up to date and we undertake no responsibility to update. In addition, we do not take responsibility for information contained in any external links, over which we have no control.
Photo Credit: Fizkes/Shutterstock.com