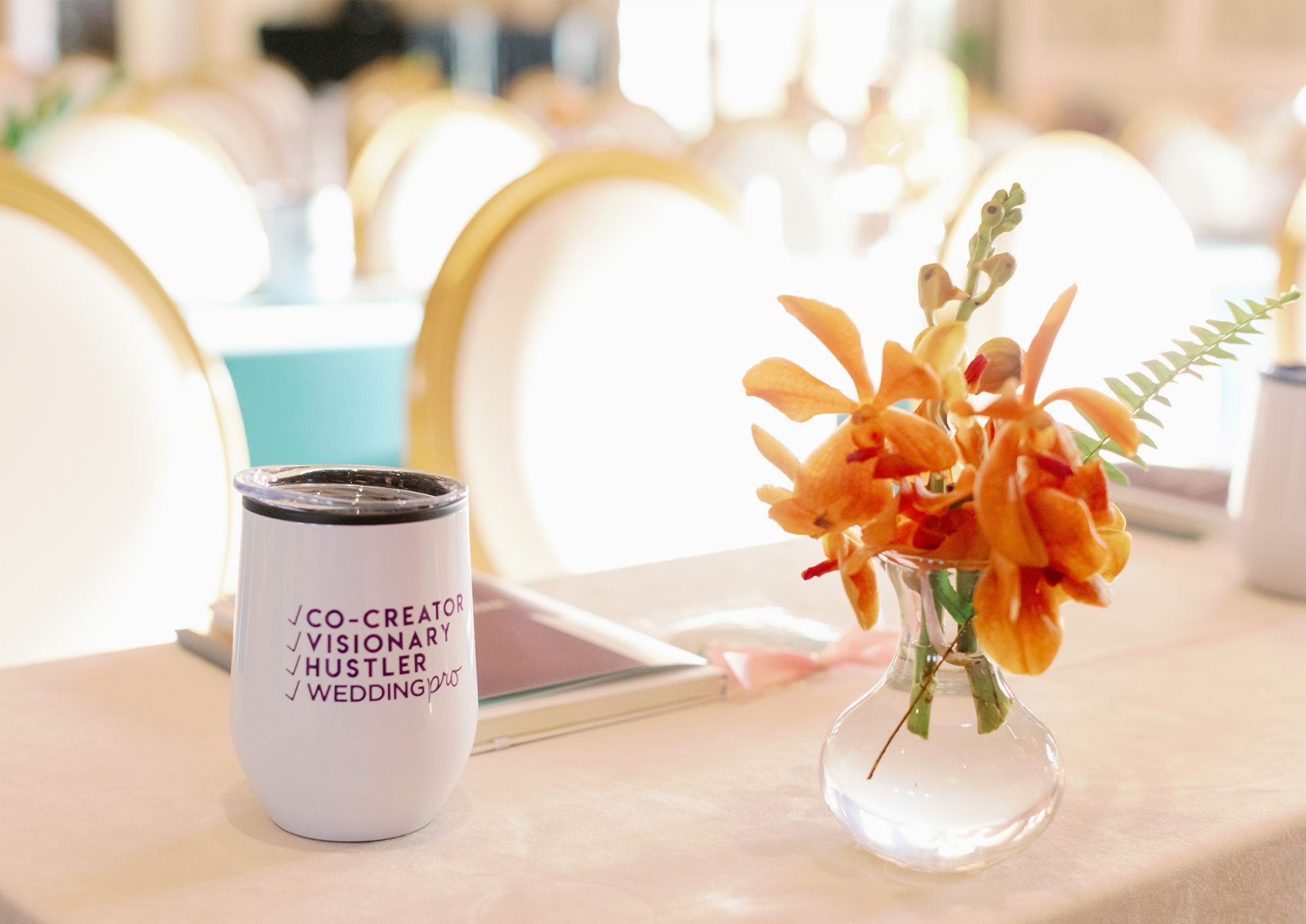 When it comes to growing a business, there are a few things that are sure to give you a leg up: a strong network, a solid marketing strategy, and well-priced services. And, while the first two are important for making sure you are taking two really big steps forward, the third is about not taking any steps back. Because, missteps in pricing mean more than just less money in your pocket. Under or mispriced services are like putting your business in a proverbial hole—one that is really deep and really hard to dig out of. So, in order to help you feel confident about how you are pricing your services (and putting a dollar amount to your precious time), we wanted to talk about pricing strategies and what really goes into coming up with that final number. Read on for things to consider, things to calculate, and tips to make sure your wedding business is profitable!  
Pricing Strategies for Wedding Pros
Your market
Whether you call it competition-based pricing or not, knowing what others charge for similar services is an important thing to know since it serves as a benchmark or baseline. For example, let's say you are a photographer based in Washington D.C. where the going rate for 8 hours of coverage is $8,500 but you are moving home to the Midwest in order to be closer to your family. Without doing the research to understand what the going rate is for the same service in Cleveland, Ohio, you could find yourself hearing "you're too expensive" lead after lead after lead. 
Your task? Schedule time on your calendar to research what other pros are charging. Not with the goal of secret shopping or charging exactly what they do, rather to understand the range that couples expect to see.
Your experience
Let's start this section off by saying everyone starts somewhere, so there is no shame in being the new pro on the block! Whether you have just launched your business or are 10 years and 1,000 weddings into your career, your experience level is going to influence the rates you can charge. The simple rule of thumb? The more experience you have, the higher your rates can be.
Pro-tip: Revisit your pricing on an annual basis and adjust your pricing accordingly.
Your cost of doing business
This is an area that business owners often overlook (especially service based ones) and this is where mispriced services start to affect your bottom line. Your rates should not only cover the time it takes you to render services, but the cost of doing business as well. What do we mean by that? Here are just some of the business expenses you might have:
Business licenses and insurance

Cell phone and internet bills

Your website and domain fees

Assistants and staff

Rent

Professional services (like CPAs or lawyers)

Software subscription fees

Marketing and advertising costs

Taxes
Your task? Start tracking these expenses (if you don't already) and after 12 months, add them all up and then divide by 12 to get an approximate monthly operating budget. Then, you can make sure that your services are priced to cover your cost of doing business.
Everybody's favorite—taxes
We can't have a conversation about pricing without at least touching on taxes because they impact the numbers behind your business so much. And, while everyone's tax rate is going to be different from the next, the important thing to know here is that when you run your own business, you are responsible for paying all of your own taxes (state, federal, and self-employment) and that comes out of the amount you are charging for services. 
Your task? Work with a CPA to calculate how much you should be setting aside for taxes. Knowing this number will help you see that (as an example) for every $1,000 you invoice, you need to set aside $300 for taxes. Once you know that, you are in a much better position to price your services in a way that leaves little room for surprises.
Your financial needs
Last, but certainly not least, there are your unique financial needs to consider when creating a pricing strategy for yourself. The main question being—how much do you need to make in order to pay your personal bills and still be able to save for the future at the same time. And, as everyone's goals are different (some people have childcare to cover, student debt to pay off or want to save for a down payment on a home), you absolutely should be considering your own needs when calculating what you are going to charge for your services. 
Your task? Crunch the numbers so you have a clear picture about what your personal financial needs are and use that information to not just price your services but to set sales goals for yourself! 
Ready to revisit your pricing and give yourself a raise? We sure hope so and, if you want to dive deeper, be sure to check out these must-read pricing tips from our friend, and WeddingPro Educator, Sam Jacobson.
Please note: WeddingPro and the materials and information it contains are not intended to, and do not constitute, financial or tax advice and should not be used as such. You should always consult with your financial and tax advisors about your specific circumstances. This information contained herein is not necessarily exhaustive, complete, accurate or up to date and we undertake no responsibility to update. In addition, we do not take responsibility for information contained in any external links, over which we have no control.
Photo Credit: KMD Photo & Film