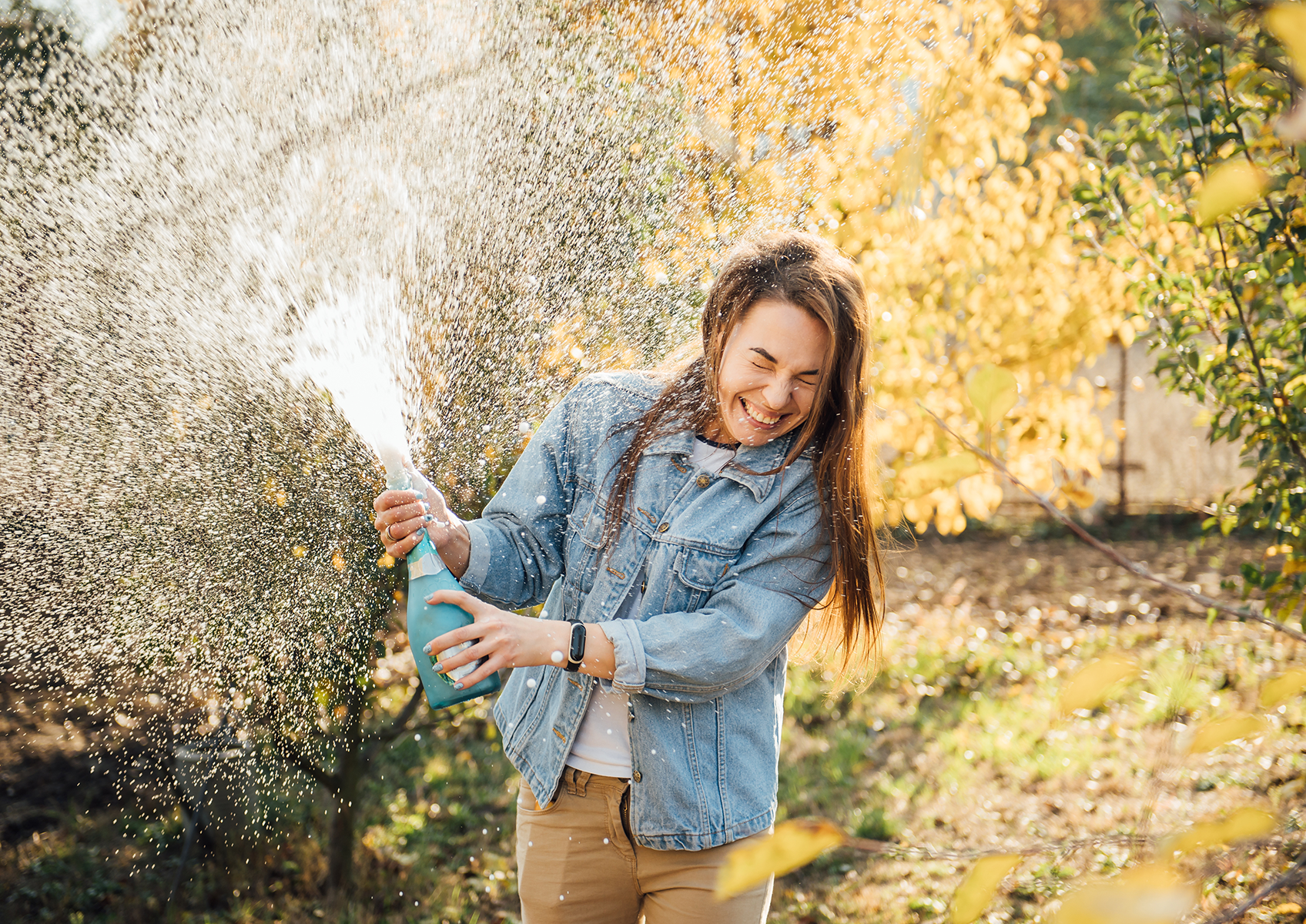 There are a lot of great ways you can build a trusted and recognizable brand in the wedding industry. But (sorry, not sorry), we happen to think that winning a Best of Weddings or Couples' Choice Award is one of the best—and for lots of reasons. So, if you've ever wondered why you see wedding pros shout that they've won from the rooftops at the start of every year, we're going to break down the reasons why they are excited and why it's great for business. Read on for 8 celebration-worthy reasons that winning The Knot Best of Weddings and WeddingWire Couples' Choice Awards is a big deal—perks, bragging rights, and all.
It helps your clients feel confident about hiring you.

Getting potential clients to know, like, and trust you is one of your main marketing goals and winning one (or both) of these awards can really help you do that. And we're not just saying that. We've asked past winners to tell us how winning these awards has helped their businesses. The number one sentiment? Being a Best of Weddings or Couples' Choice Awards winner gives couples a sense of confidence and builds trust even before they book—which means they are even more likely to hit "inquire" on your Storefronts.
It positions you as an expert.

Winning an award means a couple of things: you're established, you're very capable, and your experience is next level. So, having awards like Best of Weddings and Couples' Choice Awards in your portfolio reaffirms all of these things because not just anyone earns this recognition. And winning one is an illustration of how much of an expert you are.
Couples will see more of you on TheKnot.com and WeddingWire.com.

We are just as excited as the pros who win these awards, and every year The Knot and WeddingWire invest a lot of time and resources into promoting them. From sharing all the great news about Best of Weddings and Couples' Choice Awards winners on our websites to featuring winners on our social media accounts (we're talking shout-outs to all of our social followers!), winners get a little extra love from us as we celebrate alongside you.
We show you how to share the news (and reap the rewards)

After you've won Best of Weddings or a Couples' Choice Award, you'll want to spread the word. But, we're not just talking about a single post on social media—there are a lot of ways you can turn this into a proper PR push for your brand. Winners receive tips and tricks to help them do just that, including a press release template to send out to local media outlets to help amplify the big news.
It builds your reputation as one of the best.

While everyone can work to become eligible to win these awards, only the top vendors become winners. And, because The Knot and WeddingWire are two of the biggest wedding brands out there, receiving an award means something. The badge is more than just a graphic and being able to display it on your Storefronts helps you stand out in your market—giving you a serious edge over other pros your potential clients might be considering.
Get SWAG for your shop or office.

When you win Best of Weddings or a Couples' Choice Award, you can purchase a custom plaque to show off your win and highly regarded reputation! Whether you decide to put it up in your shop window or display it on your desk, we can guarantee that couples who come in to visit you will notice.
It helps you add social proof to your website.

Social proof is important for your website just like reviews are important to your Storefronts, and we make it easy for you to add a badge to it. When you win one or both of the awards, we send you a simple-to-download Best of Weddings or Couples' Choice Award badge for you to easily add to your website. You can choose to display it on your home page, your about page or even put it in the footer of your website; regardless of where you choose to place it, it is a great way to reinforce to couples that you're great at what you do.
You're one step closer to the Hall of Fame.

Who wouldn't want to go down in wedding industry history?! Anyone who wins Best of Weddings four or more times is inducted into The Knot Hall of Fame—an accolade that comes with its own special badge and purchasable plaque (and all the bragging rights).
Looking to find more ways to get potential clients to know, like, and trust you? Learn what couples look for in reviews on The Knot and WeddingWire and strategize ways to get them here.
Photo Credit: Ruslan_127/Shutterstock.com