A Wedding Planner's Look at the 2021 Real Weddings Study
By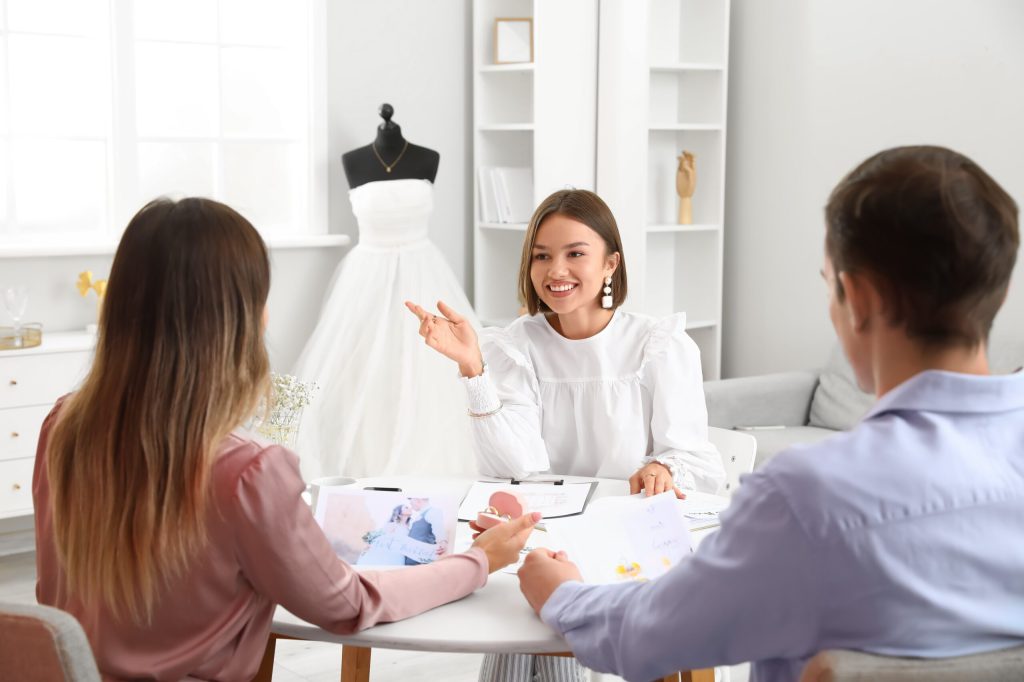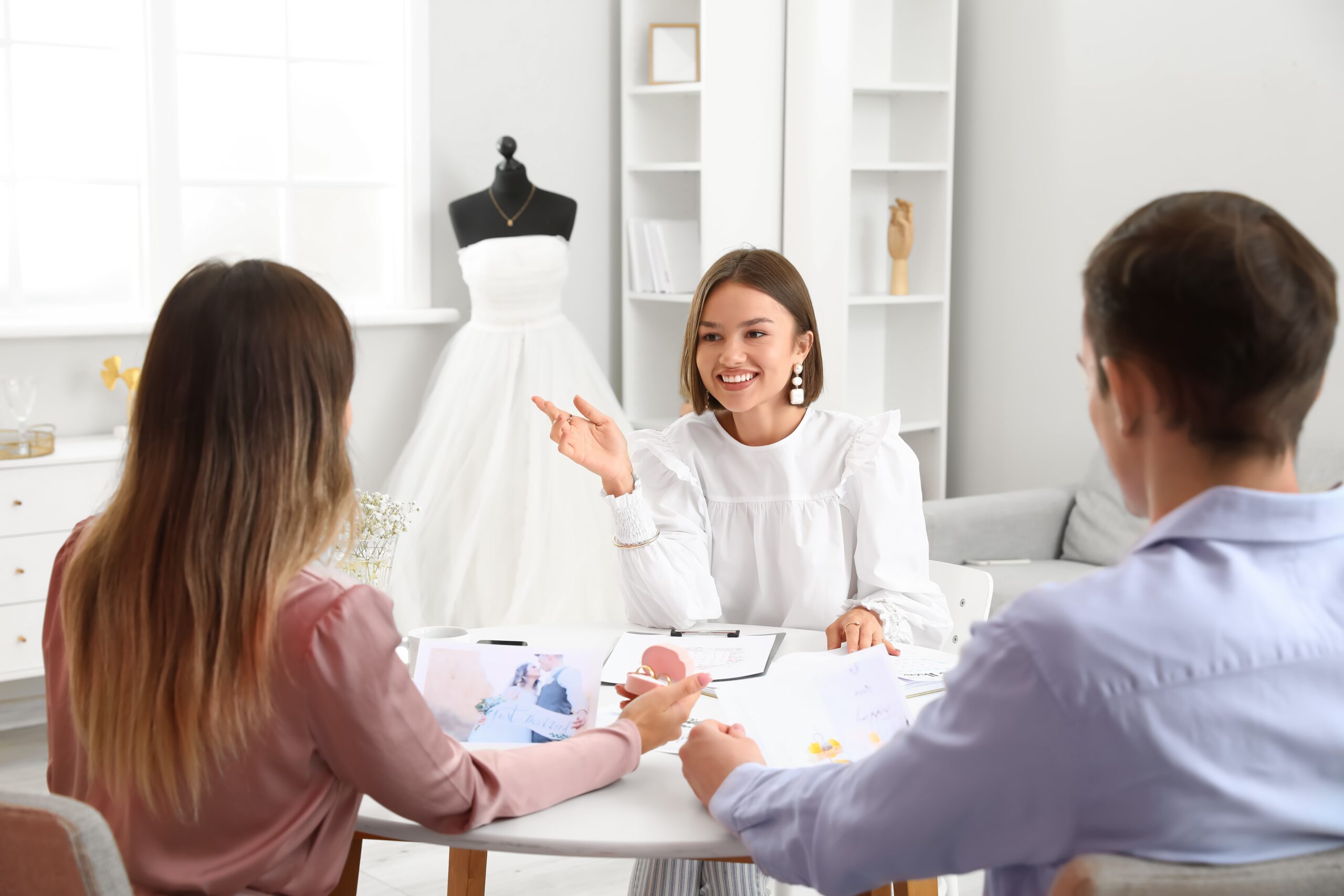 Must-know
wedding industry statistics
How often do you wish there was a Magic 8 Ball you could simply shake and get the answers to your most burning questions? How many weddings will I book this year? What is worrying couples the most right now? Is this the year I should add destination weddings to my service list? It would be helpful, huh? And, while we've yet to invent a fortune-telling marketing machine, what we do have is an entire insights team working to collect real data from real couples who are getting married!
Every year, we dedicate a massive amount of energy to collecting the best wedding industry statistics—all so you can have more of a glimpse into the future and make the most educated decisions for your business. From high-level consumer insights to detailed analysis of how couples are budgeting for and spending on their weddings, the data we pull together and compile in our annual Real Weddings Study is an incredibly valuable marketing and business tool for everyone in the wedding industry. But today, we wanted to shake the Magic 8 Ball specifically for the wedding planners out there and share the most important (and impactful) takeaways from the study. Read on to see the major lessons we gleaned to help you grow your wedding planning business this year.
Weddings are trending back to normal
After 2 years of major ups and downs, we're excited to say things are leveling out and trending back to "normal." And two of the biggest indicators pointing the industry in this positive trend are guest counts and wedding spend. In terms of guest counts, there was a dramatic change from just the first half of the year to the second. Where couples who got married in January to June had an average of 94 guests, couples who married in July to December had an average of 110 guests. This is likely due to the widespread availability of the COVID vaccine, but it is nonetheless exciting to see wedding guests lists grow again.
Couples also increased how much they spent on their weddings in 2021 (an average of $34,000 for the total wedding cost); which is in line with the averages we saw pre-pandemic.
What does this mean for you? Larger guest lists and increased spending can be a source of stress for couples who are just starting to plan their weddings. Be able to communicate your process for managing RSVPs as well as the value of your services and the ones you refer.
When it comes to hiring a wedding planner
Even though we think every couple should be hiring at least a month-of coordinator for their wedding, just shy of 30% hire any type of planning services. The positive look at this wedding stat is that full-service wedding planning and wedding coordination are the most popular services—so they are more than worth offering them.
What does this mean for you? There is room for all of us to do a better job in communicating the importance of hiring a wedding planner to couples, and we know a challenge to this is making your intangible services tangible. Dedicate more of your marketing efforts to showing all you do "behind the scenes" since it will help couples understand the countless hours you pour into their weddings.
Destination weddings 
Speaking of services, 19% of couples are back to planning destination weddings–or weddings located in places other than their hometowns. This is largely due to the fact that there are fewer travel restrictions and getting family and friends to a location other than their hometown is easier. 
What does this mean for you? More couples are interested in having a destination wedding and will be looking for an expert to work with. If you offer destination services, update your Storefronts, website, and do some SEO work around those services—or start offering them if they've been on your to-do list.
Length of time planning
Last year, couples who didn't need to postpone their weddings were engaged for an average of 14 months. And while that may be a slight increase in the length of time spent planning a wedding, the wedding boom is well-positioned to have an impact on that number since some couples may opt for a smaller celebration sooner and others may look to get married in 2023 and beyond.
What does this mean for you? It has always been important for wedding planners to be nimble, but you also have to balance your planning process for the opposite. Here are tips to help you work with couples over an extended planning period.
Spend-per guest and guest experience
A lot of couples have put guest experience near the top of their list over the past few years, and they have been incorporating fun elements into their big day. 79% of couples paid for an open bar, 51% had a champagne toast, 11% planned an interactive food experience and 56% had personalized favors. But as pros, we know it takes money to create that. The good news is, couples have been increasing the amount spent per guest since 2019 ($214 in 2019, $244 in 2020, $266 in 2021).
What does this mean for you? When one of your couples tells you they want to create an immersive or memorable experience for their guests, be transparent about what they can do within their budget. While $266 spent per guest isn't nothing, it certainly isn't going to be what you and a vendor team need to create the over-the-top inspiration couples are often seeing online.
Cultural diversity
Gen Z is the most diverse generation we've seen in US history, and as a result, more than 1 in 5 are marrying someone with a different background—and their weddings are celebrating that! 60% of couples think it is important to incorporate something from their background, religion or culture into their weddings. 51% planned religious ceremonies and 14% incorporated ceremonial traditions. 1 in 10 couples also chose to wear attire with cultural or religious significance. 
What does this mean for you? It is important to educate yourself about different cultures, religions and wedding traditions so you can confidently help Gen Z couples plan multicultural weddings. 
How to use this data to connect with couples
Now that you've seen the planner-centric wedding industry statistics, we want to make sure to leave you with content ideas to help you on the marketing front. Here are a few more stats from the 2021 Real Weddings Study that you can create content around.
Stat: 34% of couples don't know where to start with planning a wedding 
Content ideas: A blog post with your expert advice about how to start planning a wedding. A video series on Reels or TikTok with breaking down each piece of advice. A free download (a.k.a. a lead magnet) with a short planning checklist to help build your email list. 
Stat: 25% are concerned about planning within a budget
Content ideas: A live Instagram video with one of your industry friends talking about wedding budgets in your market. Copy on your website that addresses the concern. 
Stat: 39% watch online videos for wedding planning tips and tricks
Content ideas: Instagram stories, Reels or TikTok videos sharing wedding planning tricks. Longer-form brand videos on your website, blog or YouTube channel to share your best wedding planning tips (working through your FAQs is a great place to start).
Stat: 49% spend more than initially budgeted
Content ideas: A PDF with your budget advice to share with couples during the booking process to help them be more accurate from the start. A blog post about where to splurge or save.
Want to dive into the full report to gain even more wedding industry insights? You can download it here and tell your friends to do the same.
Photo Credit: Pixel-Shot / Shutterstock.com
Let's grow your business together!
Start advertising on The Knot and WeddingWire, the top two wedding planning platforms.