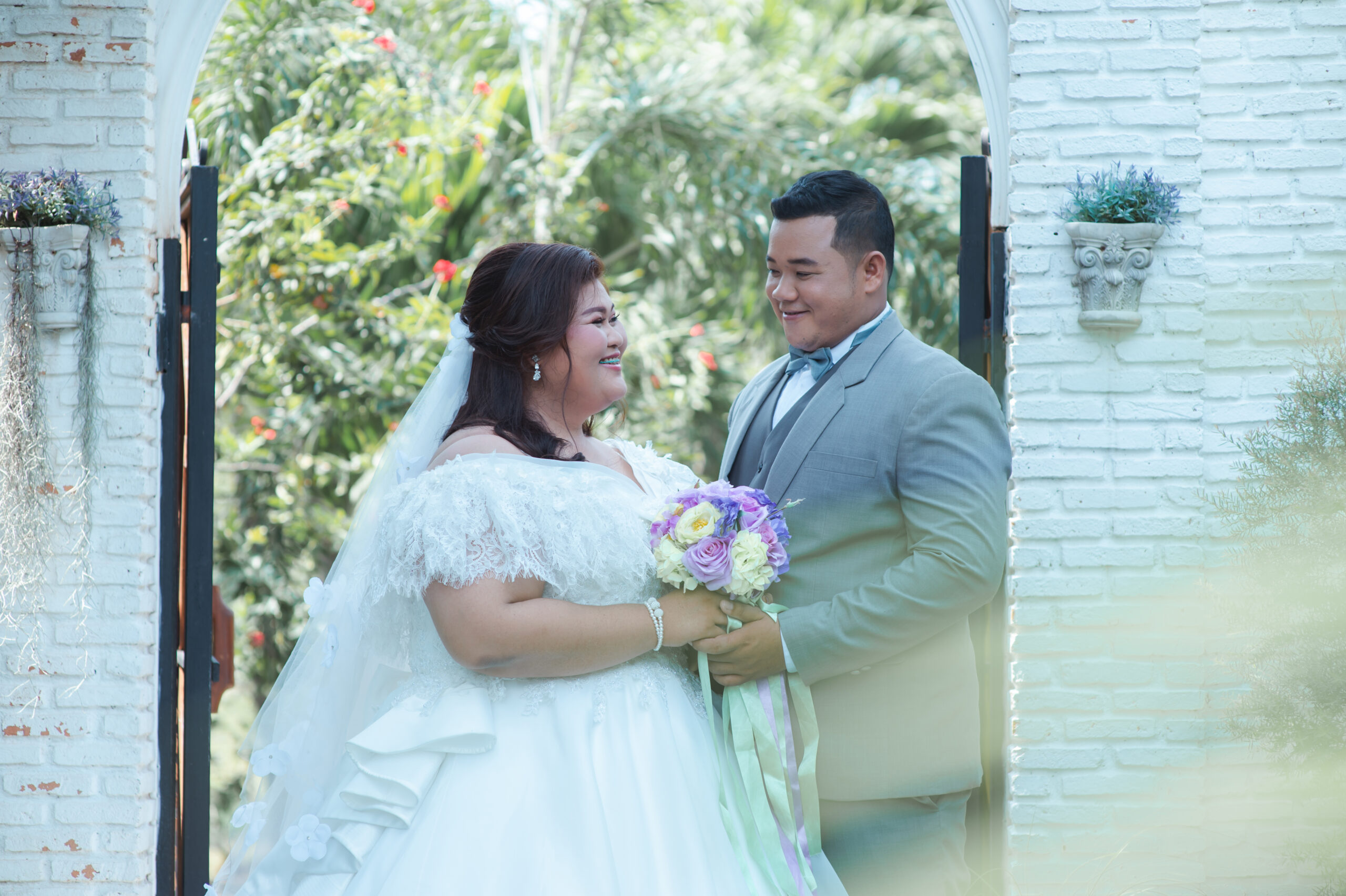 Tips to help you create your
ideal client avatar
One of our biggest goals here at WeddingPro is to be a trusted resource as you start and grow your wedding business. From writing blog content about every business topic under the sun to hosting deep dive webinars and in-person conferences, we're always doing our best to make the education you get here as helpful and actionable as possible. And today, we're adding to our growing library of resources to help you check this foundational (and much talked about) document off your to-do list—your ideal client avatar. And, honestly, it's a long time coming because we talk about ICAs plenty here on the blog, so it's about time we dug into square one. Read on to learn what an ICA is as well as how to define your ideal client.
What is an ideal client avatar?
An ideal client avatar (ICA) is simply a documented profile of a customer you'd really like to attract and book. And while a lot of what you'll find on the internet refers to ICAs as a single thing (insinuating you only have one), it's actually important for wedding business owners to have many. That's because each service you provide or package you offer is best suited for a different couple—based on their needs, budget, etc. So, as we continue running through how to create one, our advice is to go through this exercise as many times as you need.
Pro-tip: If you've not watched our webinar about defining your ideal client with Aleya Harris of Flourish Marketing, be sure to catch the replay.
Why you need to define your ideal client avatar
The main reason you want to create an ICA is that it allows you to be intentional and targeted with how you design your brand, market your services and build your client experience—you do want to attract the "right" couples after all! An ICA helps you do this because when you really understand who your ideal couples are, you can create a brand that is appealing to them, share social media content they find helpful and inspirational, build a website that speaks to them, and offer services that solve their problems and create a client experience that is sure to wow. Think of it this way, if you don't know who your ideal couples are, most of what we just mentioned will be generic—and that only makes booking them as your clients even harder.
How to create an ICA 
Defining your ideal client avatar can be something you sit down and put a lot of time into (if you decide to write a lot and fully design it) but it can also be a simple document you put together. Here are the steps you should follow to research and document the information you need to create your ideal client avatar.
Step 1 – Document their demographics
Your ICA should include the demographics of your ideal couples, including: 
Demographics (age and income)

Profession (what do they do for work)

Location (where do they live and/or where do they want to get married)

Budget (how much are they going to spend on your services as well as their overall wedding budget)
Step 2 – Understand their "why"
Next is the compelling part of it all—understanding what motivates your ideal couple. And we aren't talking about being "stressed" or "overwhelmed" in the generic sense. What specifically is motivating your ideal couple to search for someone like you? Here are some questions to help you develop this part of your ideal client avatar. 
What are their emotional pain points?

What are their logistical pain points?

What are their financial pain points?

Is there something unique about what they are looking for?

How involved in the planning process do they want to be?
Pro-tip: Interviewing past clients, going back through consultation notes, and reading through client reviews is a great way to get specific (and real) details about what motivates your couples.
Step 3 – Map your solutions to their problems
Once you have taken the time to really think about what your couples are struggling with, it's time to map their problems to the solutions you provide! The easiest way to do this is to create a simple table with two columns. Label the one on the left as "customer problem" and label the one on the right "our solution." From there, you want to list out each of your ideal client's main problems as well as how you can specifically solve them. This makes it easy to see what your marketing messages should be and how you can start talking about your services in a more targeted way. Want to take it one step further? Add a third column labeled "our benefits" to help you start thinking about how you are different from other pros on the market.
Pro-tip: Remember, you want to create ICAs for each of your services, so this problem/solution mapping should be contained to the one (maybe two) services a particular ideal couple would be interested in.
Step 4 – Complete your market research
The last step in finalizing your ideal client avatar is to do a bit of market research because you want to be able to "prove" what you've put down so far. The best way to do that is to go through your business' metrics or any data you might have to support the story you're telling and add that in as notes. You can also review the data in The Knot's Real Weddings Study to see how your ICA compares to industry averages.
Regardless of which avenue you take, applaud yourself for getting it done—this is often a step that gets skipped over by a lot of wedding business owners.
Pro-tip: It's helpful to understand who your ideal couples might also be considering for services, so take some time to research who those pros are, include them in your document and note the similarities as well as the differences in your services.
"How do I create an ICA if I am just starting my wedding business?"
If you're just starting your wedding business, you're likely asking yourself this question—especially since we referenced customer interviews, consultations and reviews as things you should turn to in this process. But just because you have yet to book your first wedding doesn't mean you can't or shouldn't still create and define your ICA! When you are in the process of launching your wedding business, it is okay to make assumptions about who your ideal couples are—just be sure to update your document after you've booked a few. 
Speaking of updating your ideal client avatar, here is a piece to help you know when it's time to go through this exercise again. Read it now so you know when it is time and save it to refresh your memory when you do.
Photo Credit: Simplylove / Shutterstock.com