How to Help Couples Mix Traditions in 2020 and Beyond
By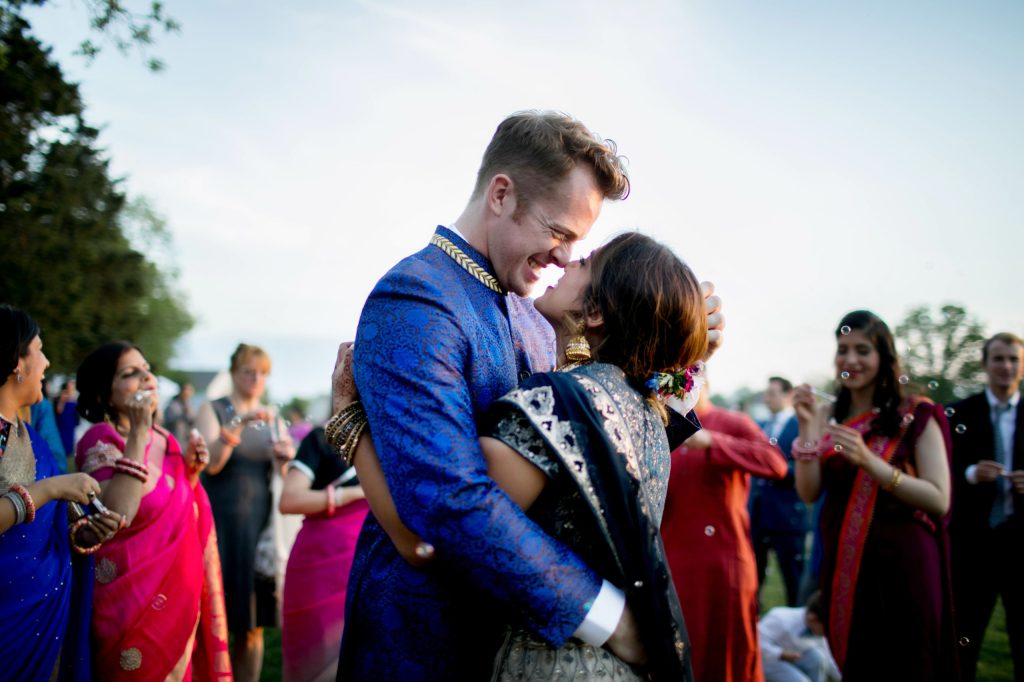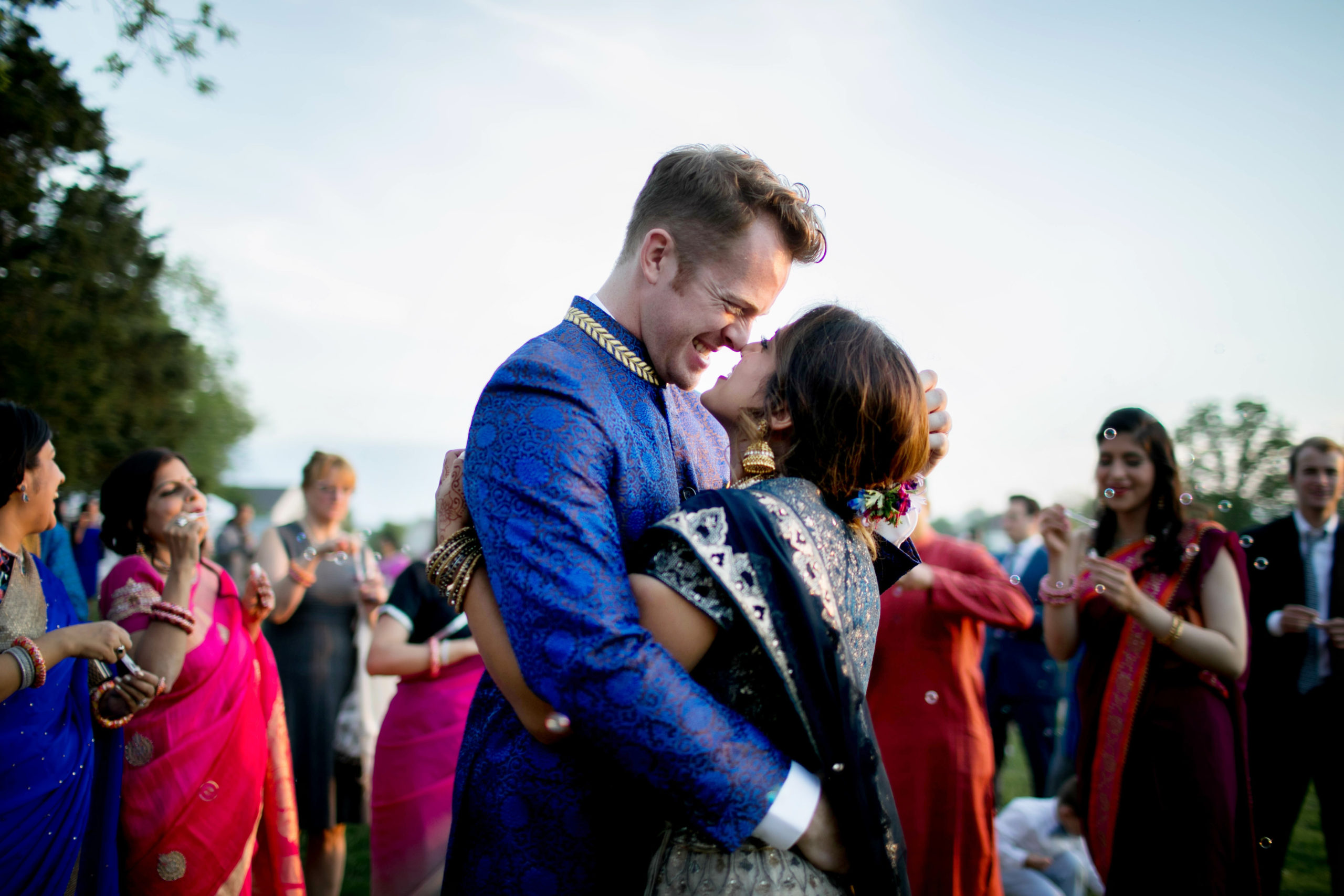 We've learned that two-thirds of couples are taking at least one wedding planning action pre-proposal from the recent 2019 Jewelry and Engagement Study provided by The Knot Worldwide. From the proposal to their actual wedding day, couples are making each aspect of the planning process uniquely their own. 
There will be several aspects of their wedding day that they will seek out the knowledge you hold in your very hands. Yes, wedding pro, this is where you come in!  Since couples are out there starting to research wedding professionals and gather up resources for their wedding day, it's important that you are ready to provide visuals on your storefronts on The Knot and WeddingWire, social media, and website that will help cater to all couples. 

"Traditions are a beautiful thing and they take on a whole new meaning when they are blended, creating a really unique tradition specific to the couple!" – Jove Meyer, Jove Meyer Events
Here are some ways that our 2020 WeddingPro Educators are helping their couples mix traditions in 2020!
Mixing Beauty Traditions
When it comes to beauty we often have couples that are blending traditions together and also looking for a fresh new approach. 
Pro Tip: "When mixing traditions for an Indian Wedding Ceremony and Chinese Tea Ceremony, we talk through mixing their traditional beauty looks and find new ways to blend both together. Being able to incorporate a red lip and a tikka into the look is a bold and fun approach. Another option we suggest to our couples is having our team stay with them during their wedding day, that way we are able to help transition multiple looks if there are dress or outfit changes due to different ceremonies throughout the celebration!" – Brittany Lo, Beautini 
A New Way To Spice Up The Menu
Helping couples mix traditions during mealtime just might be one of our favorite times of the day.
Pro Tip: "Mixed menus are a wonderful way to incorporate two different cultures and traditions.  A themed cocktail hour is a wonderful way to include one side's heritage. Think: sushi and dim sum or taco bars and empanadas and then bring in other elements from each side on the dinner menu and late-night gestures. Passed mini pizzas and bruschetta are great late-night food options, as are Southern items." – Andrea Eppolito, Andrea Eppolito Events
Pro Tip: "I recently helped a couple from San Diego, California mix together traditions, flavors, ingredients, and designs from India and Italy for their multi-day wedding celebrations. Both cultures are known for their tremendous contribution to food, which allowed me to create a magical Indian inspired and designed wedding cake with tiers of pistachio and chocolate cakes all while incorporating a hot pink & gold design to replicate the bride's gorgeous wedding saree. We also staged an interactive Italian dessert creation called traditional Millefoglie (meaning "1,000 leaves" to describe the many layers of pastry, cream, fresh berries, and chocolate curls) in honor of the bride's Italian father." – Elaine Ardizzone, Sweet Cheeks Baking
Pro Tip: "Food is a great place to blend traditions and cultures, you can include spices and flavors from both cultures and serve delicious blended food and drinks." – Jove Meyer, Jove Meyer Events
Creatively Mixed Ceremonies
There are so many beautiful and timeless wedding ceremony traditions that couples can mix together to truly make their wedding day unique and special to them. 
Pro Tip: "I encourage couples to make a list of the wedding traditions that are important to them, and then see how they can incorporate both traditions and cultures into the wedding, or better yet create new blended traditions together!" – Jove Meyer, Jove Meyer Events
Pro Tip: "For the wedding ceremony, it doesn't have to be all serious or solely light-hearted. I love it when our couples mix it up with a reading from the Supreme Court decision that ruled in favor of marriage equality as a federal right but then also throw in something equally as queer such as a drag queen tossing flower petals in the processional." – Kirsten Palladino, Equally Wed Pro
Pro Tip: "A bi-lingual officiant can have the couple recite vows in two languages, or they may opt to wear western clothing to begin, pause during the service, and return in traditional outfits for the second portion of the service. Once we began with a Western ceremony, transitioned with a Chinese Lion Dance to entertain guests while the couple changed, and then they returned to host a Hindu ceremony in full Indian attire. It was truly spectacular and the guests loved every minute of it." – Andrea Eppolito, Andrea Eppolito Events
Pro Tip: "I once saw two brides who meet in the middle of the aisle and then walked in the rest of the way together with both parents by their sides." – Gurminder Banga, Banga Studios
Turn Up The Music
An article featuring Jake Harwood, a professor at the University of Arizona department of communication showed that people who value diversity are more likely to enjoy listening to music from other cultures, and that act of listening furthers one's pro-diversity beliefs. 
Pro Tip: "Music has such a strong link to traditions and culture so finding the best time to play songs and or music from both traditions is a great way to bring them together. Cocktail hour is a great time to explore various music styles and songs!" – Jove Meyer, Jove Meyer Events
Fashionably Blended 
With couples further looking into the diverse wedding fashions that are available today, further encouraging couples to mix traditions will allow your couple to weave in the pieces of their past into their future and marriage.
Pro Tip: "Wardrobe is a big part of tradition and culture, I encourage couples to explore wearing what makes them happy and connects to their culture, couples can change outfits to embrace multiple traditions. Couples can wear one outfit for the ceremony and another for the reception, they can even change for the afterparty! When it comes to wardrobe couples should not feel pressure to wear full traditional outfits, they can think about using parts of the traditional outfit here and there to pay homage to their culture, but also honor their own style." – Jove Meyer, Jove Meyer Events
Capture The Mixed Traditions
Photographs preserve the very moments that will potentially fade away from memory. Being aware of those once in a lifetime moments, prior to them happening, is what allows a photographer to be a part of the moment in a very authentic way.
Pro Tip: "For the most part, it's obvious what needs to be photographed, but just in case, be sure to communicate with your couples any special traditions, details, or moments that they have planned. This is more important while blending ceremonies or traditions because it might not be in your typical routine. Another fun way to mix tradition that I've seen couples pull off is to have multiple ceremonies on separate days! They celebrate all weekend instead of just one day. What's better than one day of partying? TWO DAYS OF PARTYING!" – McKenzie Deakins, McKenzie Deakins Photography
Pro Tip: "Find a way to help encourage the couple to enlist the help of parents, family members, and/or guests to participate in the traditional elements of the day. It makes for wonderful photographs that the couple will treasure forever." – Gurminder Banga, Banga Studios
Here's some additional advice from our WeddingPro Educators…
"Blending traditions is a little of this and a little of that! Couples should make a list of the traditions that mean the most to them and then see how they can incorporate each of them into the wedding." – Jove Meyer, Jove Meyer Events

"Utilize different events throughout the wedding weekend! If the couple is feeling like their wedding day is getting overrun with culture, bring in some of those elements into the welcome dinner, after party and/or post-wedding brunch." – Brittny Drye, Love Inc. 
We absolutely agree, remember to always listen to your couples and make suggestions that feel right for the vibe they are wishing to create and celebrate on their wedding day. 
Want to share how you'll help couples mix traditions in 2020?
We want to hear all about it. Let us know by tagging @weddingpro in your social posts and using #WeddingsRedefined for a chance to have your ideas shared! 
Photographer Credit: First Comes Love Photo
Let's grow your business together!
Start advertising on The Knot and WeddingWire, the top two wedding planning platforms.