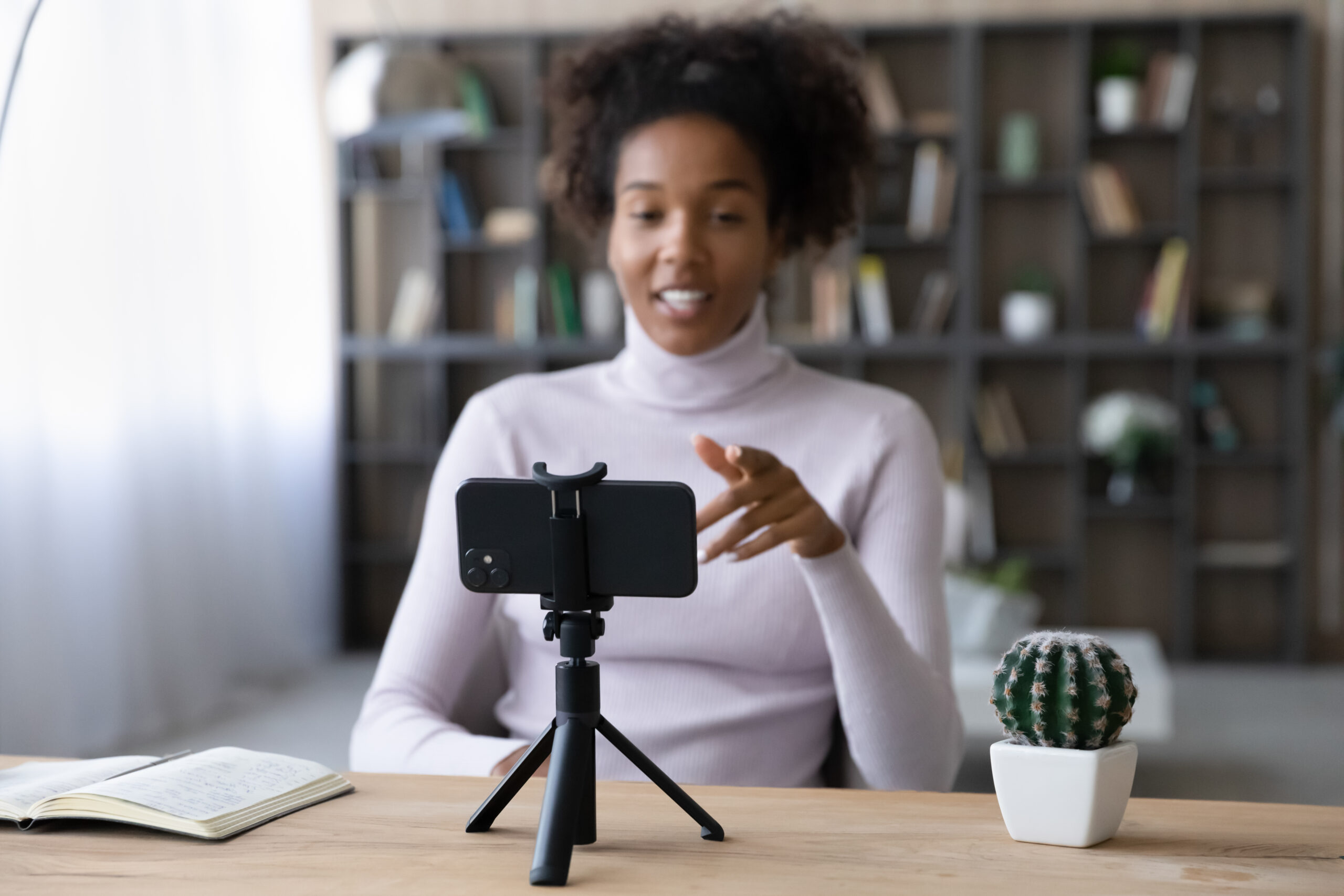 When it comes to marketing your wedding business, there always seems to be something new to try. And, while you might feel frustrated every time you hear about a new social media platform or tool (you are human and can only be in so many places), it's actually a great reminder to think about your marketing plan. Because, even though you've got your Storefronts set up and love how hands-off advertising on The Knot and WeddingWire is, you still need to be out there actively building your brand. And the current social-media-musts for doing just that are Instagram Reels and TikTok.
Cue the collective sigh. Have a moment. And then keep reading—because we're going to help get you going with Reels and TikTok video ideas you can crank through.
Short form video marketing isn't new 
Using video to market your business and build your brand has steadily become more and more important over the years. And, while taking part in it used to require big budgets, video shoot days, and long waits to allow for expert edits, social media platforms like Instagram and TikTok really have made it accessible to the masses. Sure, lots of people have been trying to figure out how to market their business with Snapchat, video pins on Pinterest have been a thing for a while, and platforms like Vine have come and gone, but it takes a few things to align before lots of people jump on board—and the casual vibe and edit-it-yourself approach of Reels and TikTok seems to be the secret sauce. 
Why you should think about adding Instagram Reels or TikTok to your marketing plan
An effective marketing plan is a mix of two things: steady and consistent tactics like advertising and SEO and in-the-moment opportunities like taking part in the newest trend. Instagram Reels and TikTok videos fall into the latter category and are currently a good way to grow your audience (read: your number of followers) because the algorithms are pretty generous with impressions (for now).
In addition to there being an opportunity to grow your audience, there is an opportunity to showcase your personality and expertise in a pretty unique way. Because, with this type of content, it is easy to blend your expert tips and beautiful portfolio with your personality—your music choices, tone of voice, and presence all make it easier for couples to understand who you are.
Pro-tip: We're about to dive into lots of ideas to help you create short-form video content but here are 5 ways you can use TikTok for your wedding business too.
Things to remember as you create Reels and TikTok videos
Video marketing can be intimidating—even when it's short form. So, before we get into sharing all sorts of ideas for videos you can create, there are a few important things for you to remember:
The videos you create or use in Reels and TikTok videos

don't

have to be professionally shot (the camera on your phone is perfect)

If you're not quite ready to jump in front of the camera or want to get more familiar with the editing tools before you do, you can start by using photos from your portfolio (you just need to download them to your camera roll first)

Get in the habit of shooting behind the scenes videos so you can create your Reels and TikTok videos at a later time (as opposed to needing to create it all soup to nuts in the moment)

Don't forget to write a caption that includes a CTA (this is a great opportunity to drive traffic to your Storefronts)

Be sure to tag the other pros whose work is included in the photos or video; tagging others is always a great way to encourage people to share your content
Reels and TikTok ideas for wedding planners
Share your best wedding planning tips or FAQs

Show people what is in your wedding day emergency kit

Share behind the scenes clips from different points throughout a wedding day 
Reels and TikTok ideas for beauty
Juxtapose your ability to do different makeup styles (ex. natural or dramatic)

Show a simple 360° video of a before and after with a client on wedding day

Unbox your fav products and share why you love them
Reels and TikTok ideas for wedding venues
Record video tours of each of your spaces (getting ready, ceremony, reception, etc.)

Show photos or video of your spaces on different wedding days to show the versatility

Create videos showing the space before and after set up  
Reels and TikTok ideas for rental companies
Record yourself unboxing new inventory and styling it with other pieces

Create videos showing the space before and after set up  

Do timelapse videos of you and the team loading the truck, setting up, etc.
Reels and TikTok ideas for wedding florists
Create videos that depict what people think your job is vs. what it really is

Record a timelapse of you creating an arrangement

Share tips about how installations and arches get set up on wedding day 
Reels and TikTok ideas for jewelers
Educate your audience about different cuts, carats, metals, etc.

Share tips about pairing wedding bands with engagement rings

Showcase pieces in a collection of jewelry
Reels and TikTok ideas for wedding photographers 
Share your posing tips

Give people a peek into how you edit your images

Record behind the scenes videos at an engagement shoot
Reels and TikTok ideas for bakers
Teach people how to cut a wedding cake

Create videos of 360° views of finished cakes

Record a timelapse of you doing design or bake work
Reels and TikTok ideas for wedding videographers
Share sneak peeks of clips from edited videos 

Record behind the scenes videos of first looks

Give a tour of a finished reception or ceremony set up
Reels and TikTok ideas for attire
Showcase select dresses within a theme (ex. non-traditional, ballgown, etc.)

How the same dress being modeled by people in different sizes

Record videos of people "jumping" into dresses and suits
Reels and TikTok ideas for caterers
Show the care that goes into plating a dish 

Record behind the scenes clips from a tasting

Give people a peek into what a working kitchen looks like
Reels and TikTok ideas for entertainment
Share a round-up list of songs you know will get people on the dance floor

List the things couples don't realize their DJ does on wedding day

Share clips of your musicians playing pre-ceremony
Reels and TikTok ideas for stationery designers
Give people a look into your design process

Record a timelapse of you doing calligraphy for a client

Show people how to assemble an invitation suite
Reels and TikTok ideas for officiants
Share tips to help couples writing their vows

Talk about how you prepare for a wedding

Give ideas about unique ways to preserve your vows
Now that you've learned the ins and outs of video marketing with reels and TikTok, don't forget to check out the top tips we've rounded up to help you easily manage your social media to make your planning process even easier.
Photo Credit: Fizkes/Shutterstock.com